You can easily improve your home decorating with a few budget-friendly ideas that will add impact without breaking your budget. Many of us get overwhelmed with trying to make changes to our homes. Sometimes this happens because we think about all the big things that need to change and we overlook the small things.
De-Clutter
The most budget-friendly way to start to improve your home decorating is by removing the clutter.
It is so easy to keep adding items to our homes thinking that trendy decor accessory will make it all better. We add more stuff in and never take things away. This is where we need to deep dive into removing EVERYTHING from the room, except the furniture.
Wait, before you start, I want you to have a decluttering plan before you begin. Get empty boxes and label some of the boxes as "keeps" and the others to "donate." This way as you touch each item, you need to make the decision if it will stay and work into your soon to be updated room.
Paint
Now that the room is mostly empty, it will be much easier to give it a new look with a fresh coat of paint. Painting a room can make such a huge difference in the look and the feel of the room.
One of the easiest ways to see paint color on walls is to use paint visualizer apps. All the large paint companies have one and I like to use Sherwin Williams paints, so I use their Colorsnap Visualizer. This allows me to use the exact paint color and see how it will work.
Watch this video to see my FAVORITE tool to use for painting walls
See the entire living room makeover.
I also recommend that you buy the paint swatch sample sizes and try on the paint before you make the final decision. This will save you money in the long run if you make a mistake and have to paint it again. You should also see the color in different lighting before making the final decision, as most colors look very different at night compared to natural daylighting. Check out my No-Fail method for choosing interior paint colors, for those needing help choosing interior paint colors.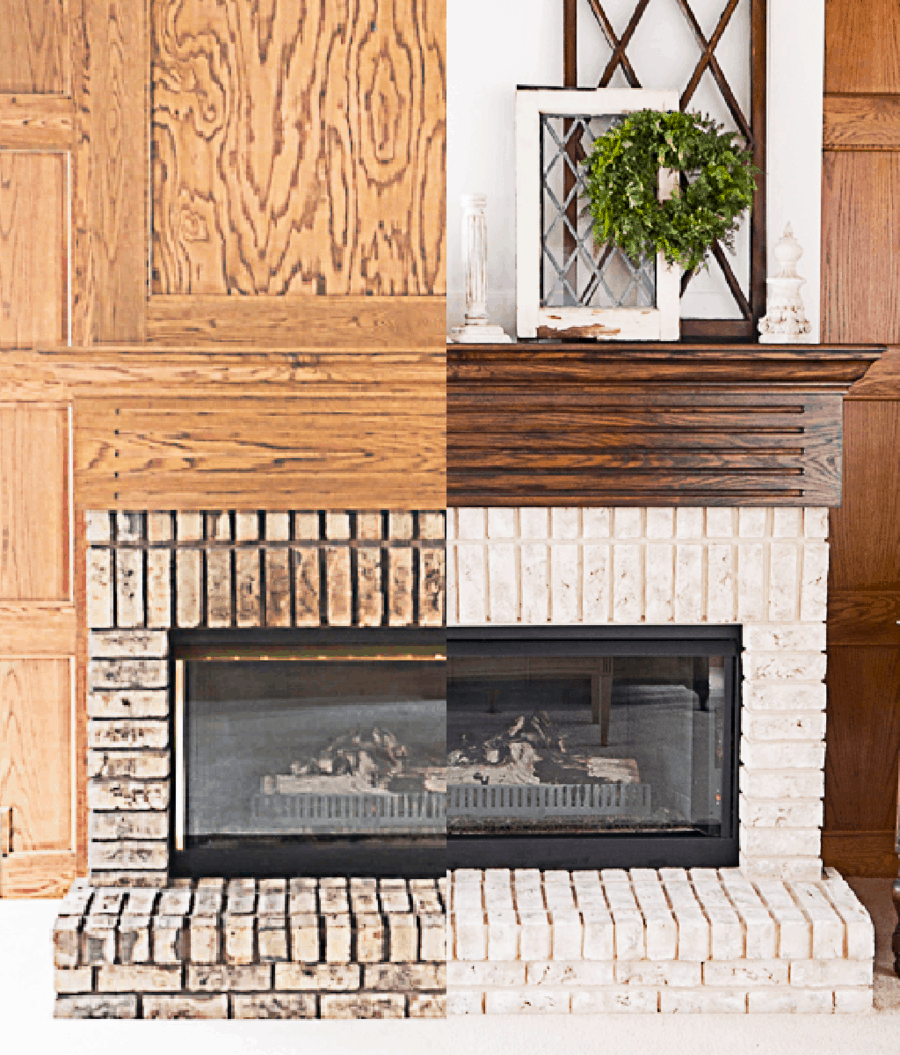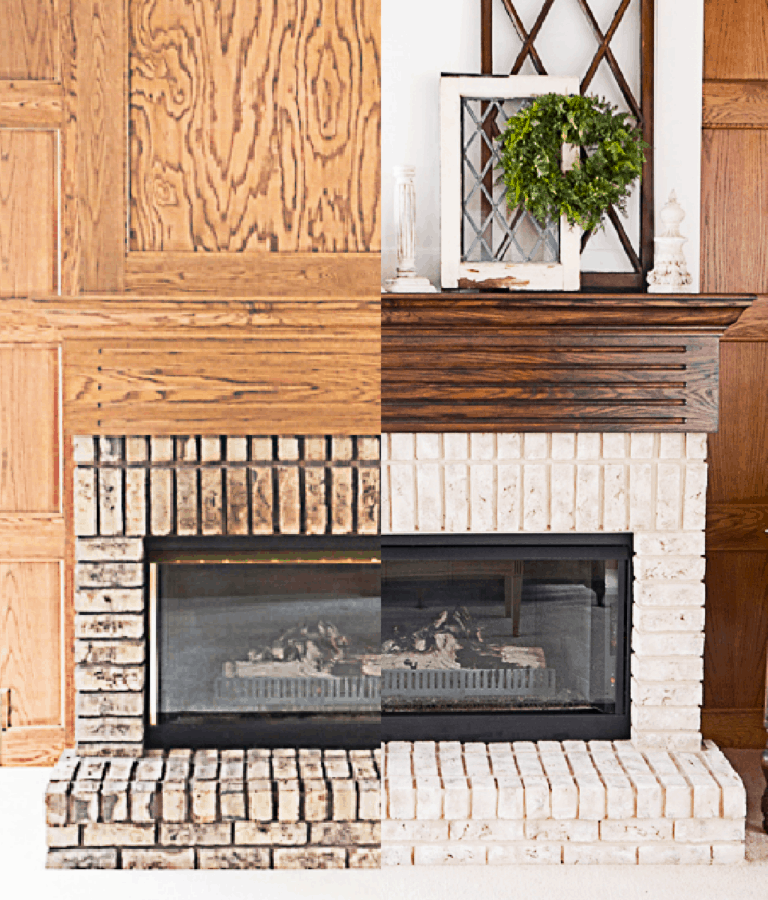 This post contains affiliate links. Click here to see my full disclosure policy.
While you are at it, it might be the perfect time to paint other large objects in the room like the following:
Lighting
Lighting is another way to improve your home decorating. My first budget-friendly recommendation for updating your lighting is with a DIY. If the style of your existing light fixtures fits into the design then use it and just give it an update with a new color. Sometimes your lighting might just need a DIY shade makeover.
Think outside the box for items that can be turned into a light fixture. Here are a few DIY lighting ideas.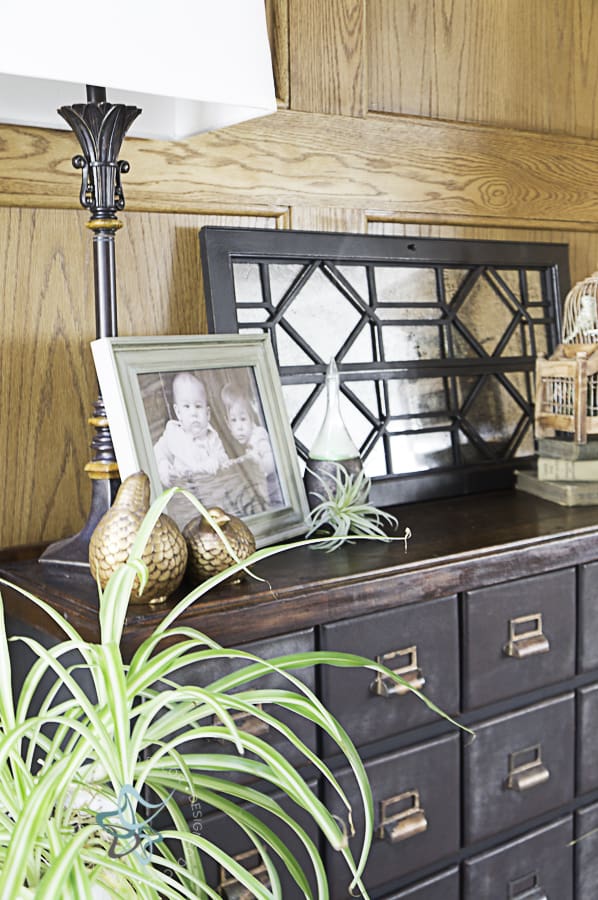 Also, shop at thrift stores as you just may find the perfect lamp that does not need a makeover. The lamp above is a thrift store find and I left it in its original finish and just placed a new shade on it that fit the design and space.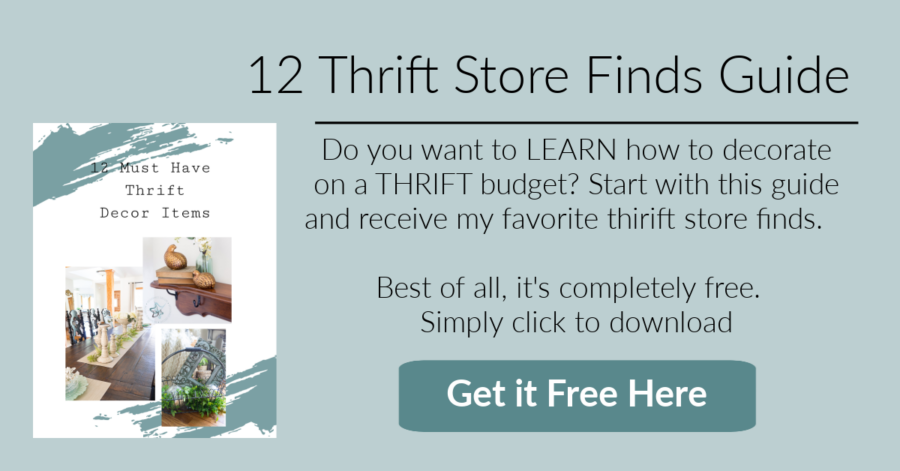 Accessories
This is where less is more and shopping from your home first is the best place to start. Start by slowly brining back in your existing accessories that made it to the keep box or is somewhere in your home.
Start with the walls first and again, less is more. You do not need to fill every wall with stuff. Lean things in place or if you need more visual help, check out my post on how to create a design board. You can use this concept with your walls to see if you like how things fit before you put a hole in the wall.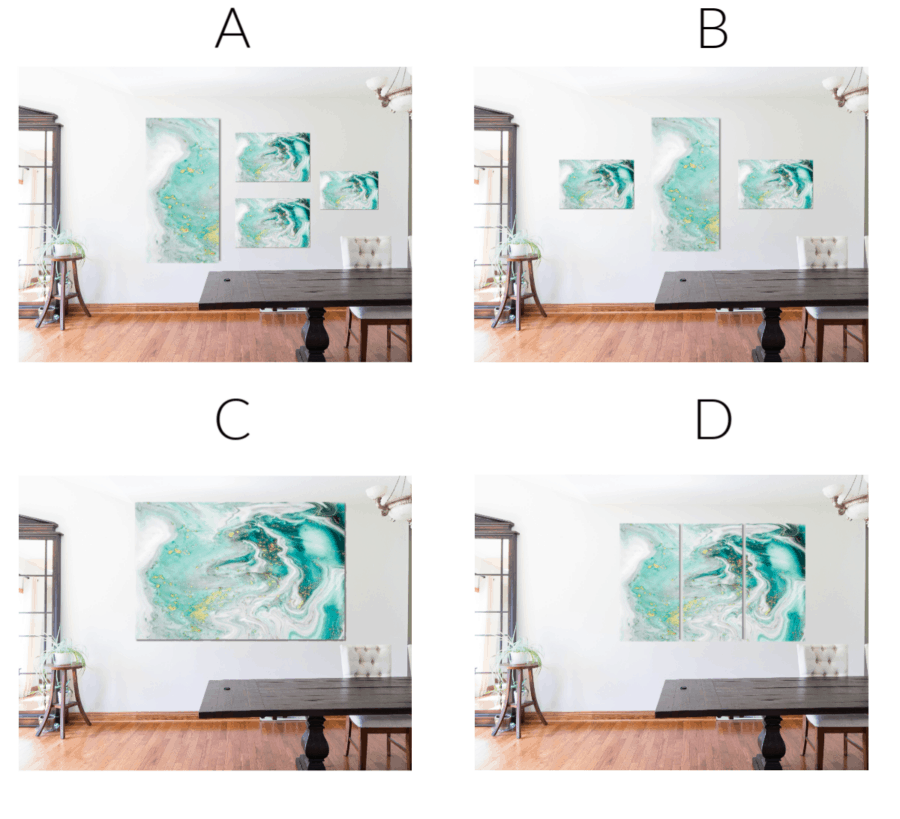 The above photos were created with my design board concept. I placed different sizes into the photo to see what I liked best. This is a great way to visualize your items on your wall.
Find some DIY accessory inspiration
Throw Pillows & Blankets
Changing out throw pillows and blankets is a fun way to add pops of color or to use the latest designer trending fabrics.
My biggest tip is to use pillow covers, this helps with storage. You can easily change out the pillow covers for each season without having to store the pillows. It is much easier to cover a pillow and fold up the seasonal cover. The blankets and pillow covers can easily be stored under a bed or in a closet until the next season.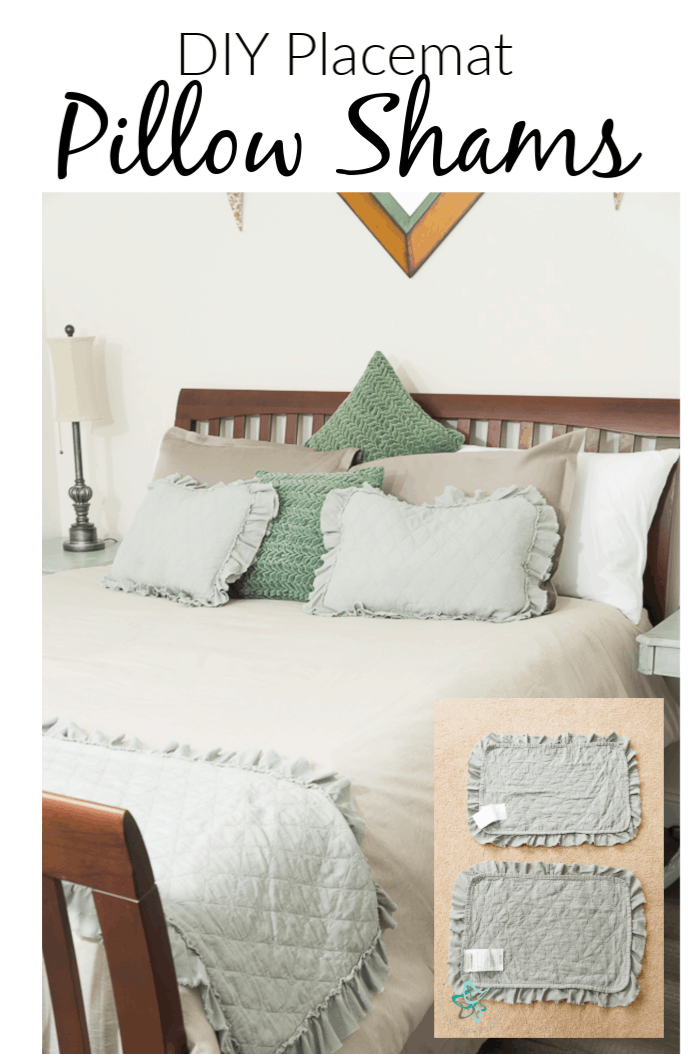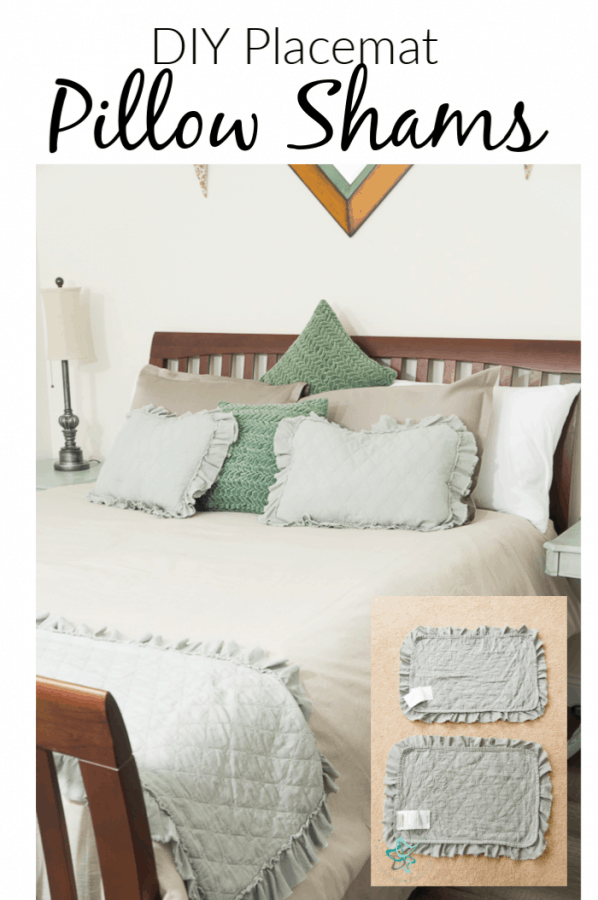 Think outside the box when making your own pillow covers. Find sale fabrics, shower curtains, or placemats as fabric alternatives. Remember to look at thrift stores for these types of items that can be repurposed into throw pillow covers.
Area Rugs
Area rugs are a great way to cover up dated flooring or to add color and texture to a room.
My #1 tip for area rugs is to find carpet remnants or oversized clearance rugs and custom make your own size. I have done this over and over again for my own home.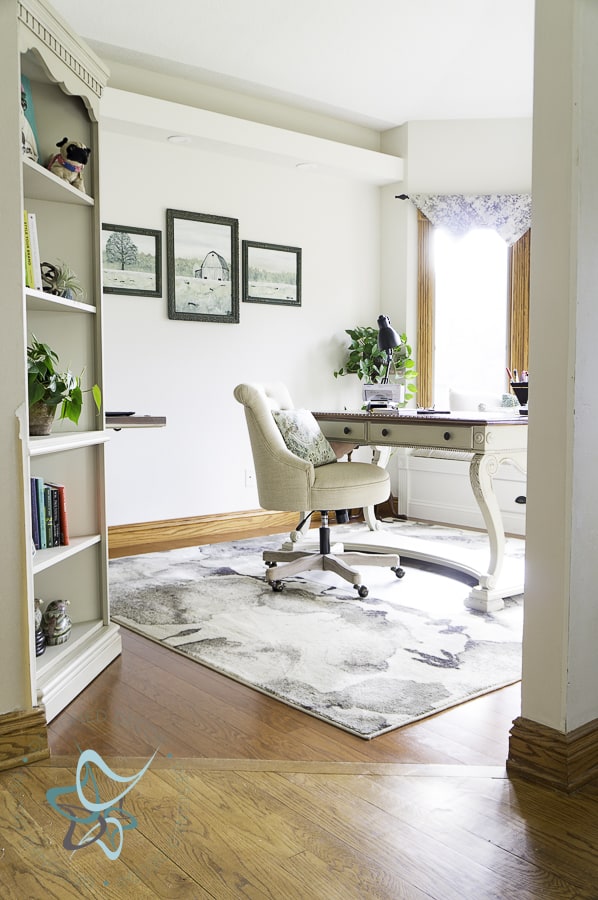 This area rug was too large for the space, I knew that when I made the purchase. It was a good deal and I loved the rug. I know how easy and budget friendly it is to bind carpet, since I have done it many times. I purchased the area rug and had my local carpet design store cut it to size and bind it. They only needed to cut one side of the rug and they match the binding.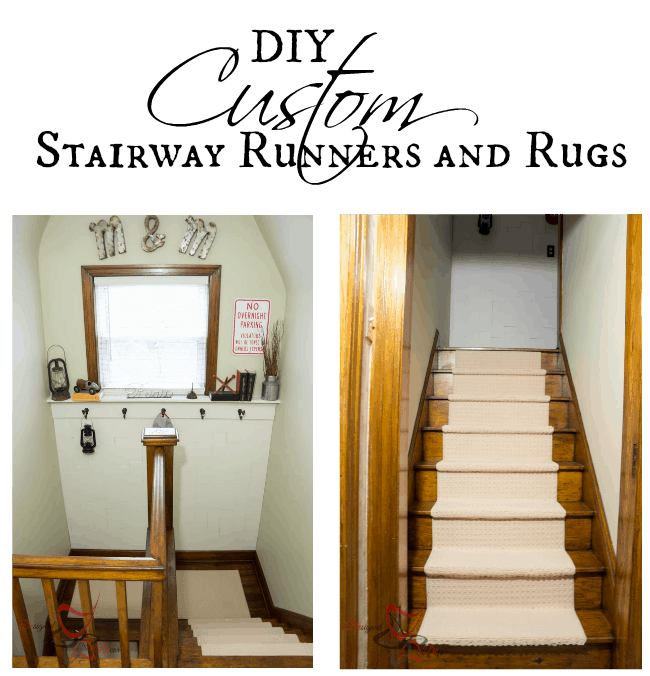 It's the same thing with my stairway runners and landing rug. I purchased the carpet and had them cut to size and bound. Read all about the custom stairway runners.
Check out these affordable area rugs under $200
What changes have you made to improve your home decorating to make a big impact on a budget? Leave me a comment below.





Join the DD Community!
Join the Designed Decor Community and receive weekly free tips on DIY home projects, painted furniture, decorating, and much more.