About 6 months ago I started to sell paint in my shop and needed a great way to display the Maison Blanche Paint in my space. I knew I needed a light for the space so why not make my own DIY Crystal Chandelier instead of spending all that money on a display lamp.
I found the wire lamp shade at a flea market, I had many crystal beads from when I was on a jewelry making kick and found the large crystal pieces in an antique store. I spent about $40 to make my own DIY crystal chandelier, this included the lamp parts and everything I needed.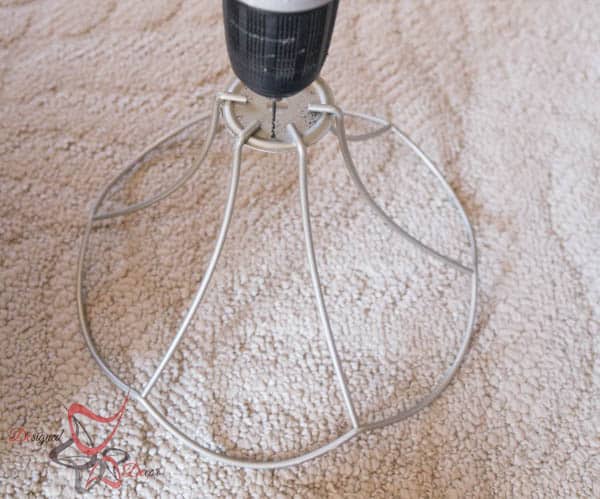 I spray painted the lamp frame and lamp socket silver. I also needed to drill holes in the top of the frame to hold my jewelry wire.
The most time-consuming part was deciding the placement of the beads and how many I needed to get the look I wanted.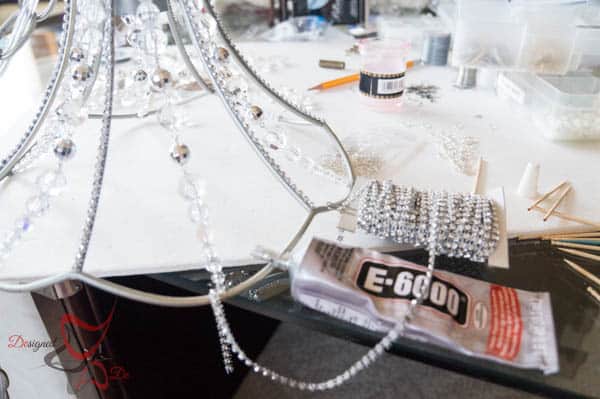 Once I had all the beads strung and attached to the lamp frame, I glued on some more bling. I used the string bling and glued that on all the metal pieces of the lamp shade frame.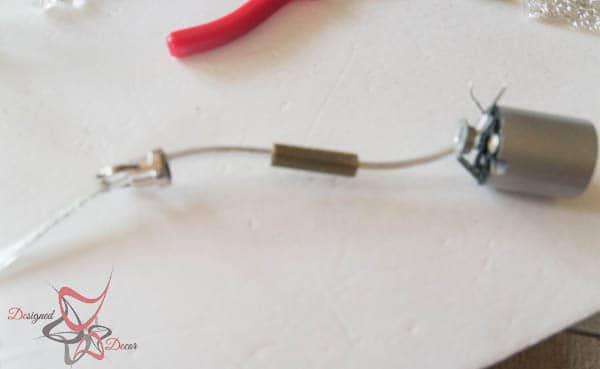 Assembled the lamp kit to the lamp shade and we were ready to see if it worked.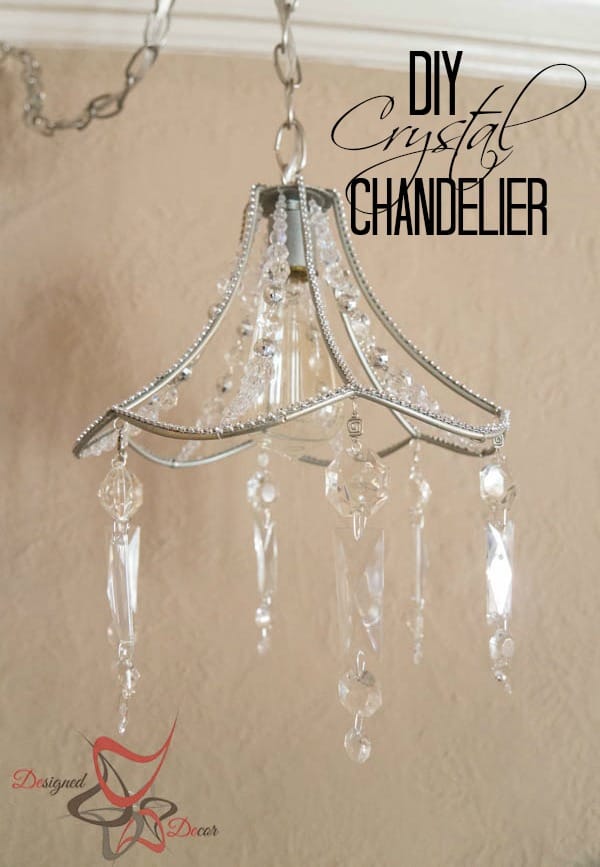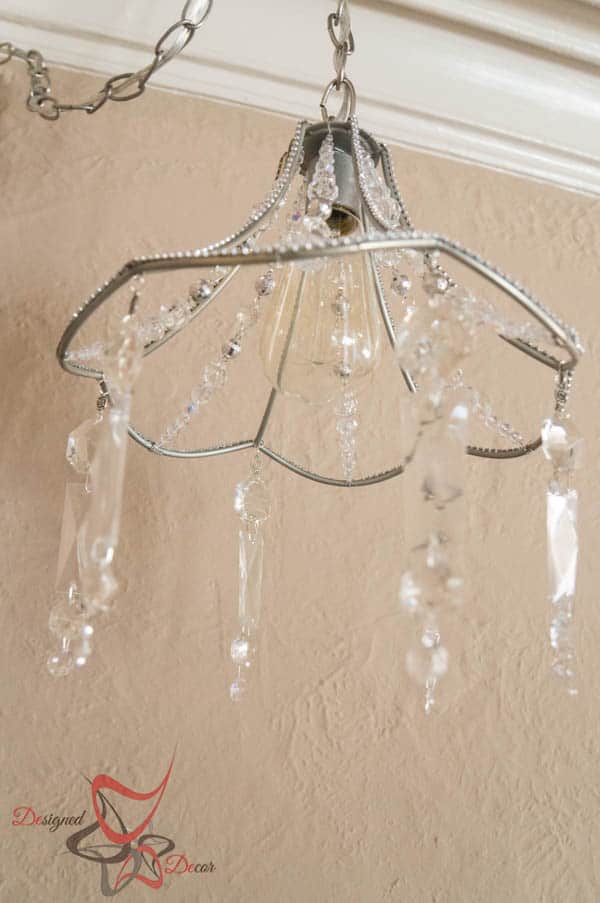 Here is the DIY crystal chandelier hanging in my home. I love how it turned out.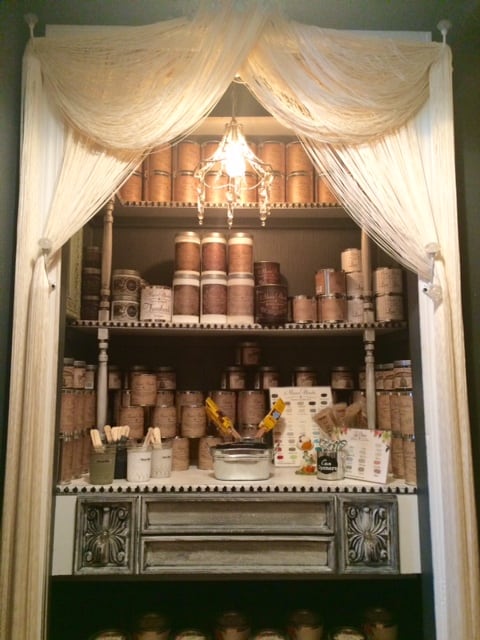 This is the paint closet that Mr. DD helped me build. I dream up the concept, and he helps me to make it happen!

Join the DD Community!
Join the Designed Decor Community and receive weekly free tips on DIY home projects, painted furniture, decorating, and much more.