One of my favorite things to do with my makeover furniture pieces is to add stenciled embossing. This allows me to take a plain ugly piece of furniture, add some embossing and turn it into a beauty. This is exactly what I did to this embossed side table.

As you can see from the before and after that I added embossing to the front, sides and back to give this end table more charm.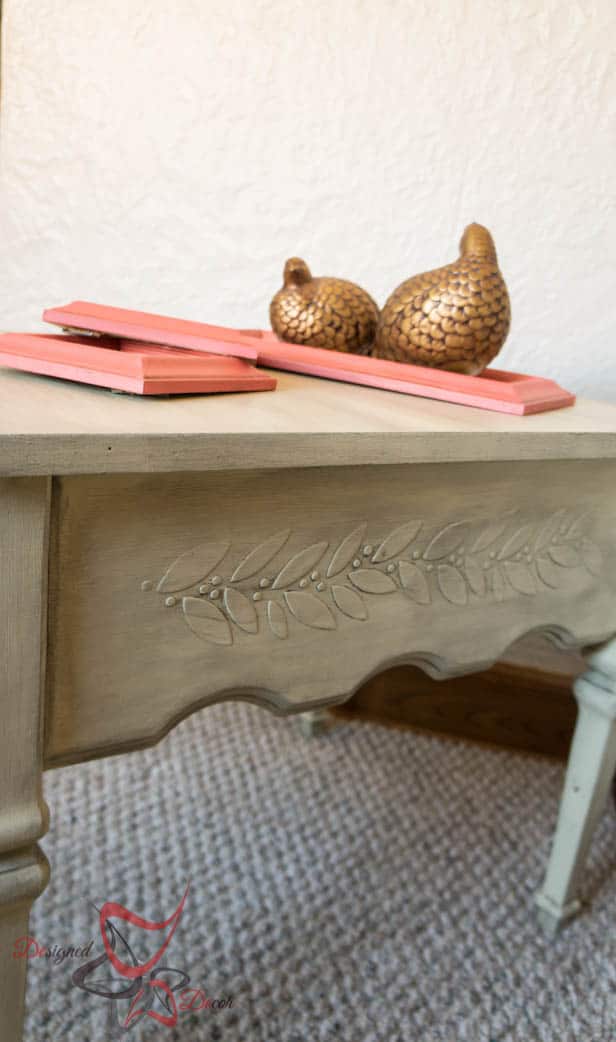 The stencil is called Vintage Laurel Border from Maison Blanche. You can read all about how to use embossing creame and stencils in this post, Embossed drawers. I have used a few brands in the embossing creme, and have been using the embossing creme from Maison Blanche, sicne this is the brand that I am selling in my shop. I love how adding embossing to pieces make them look like carved wood.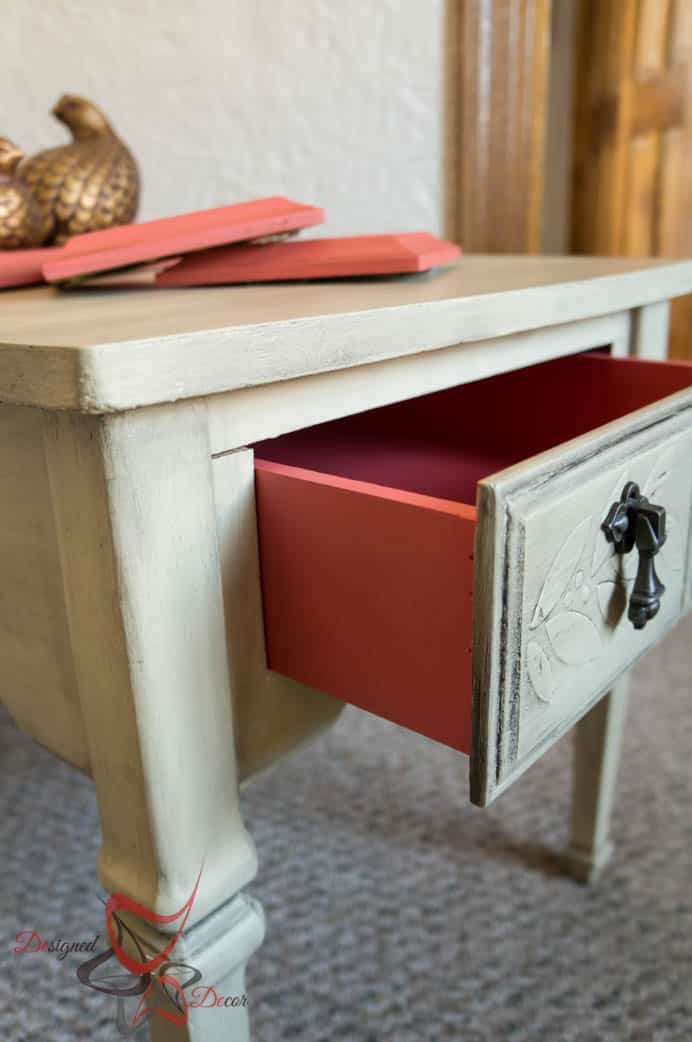 The embossed end table was painted using Maison Blanche Vintage Furniture paint in Baquette and glazed with Annie's Reserve in coal tar. The coal tar glaze has a shimmer and it gives this piece a nice sophiscated finish. Of course painting the inside drawer with a punch of color completes the entire makeover.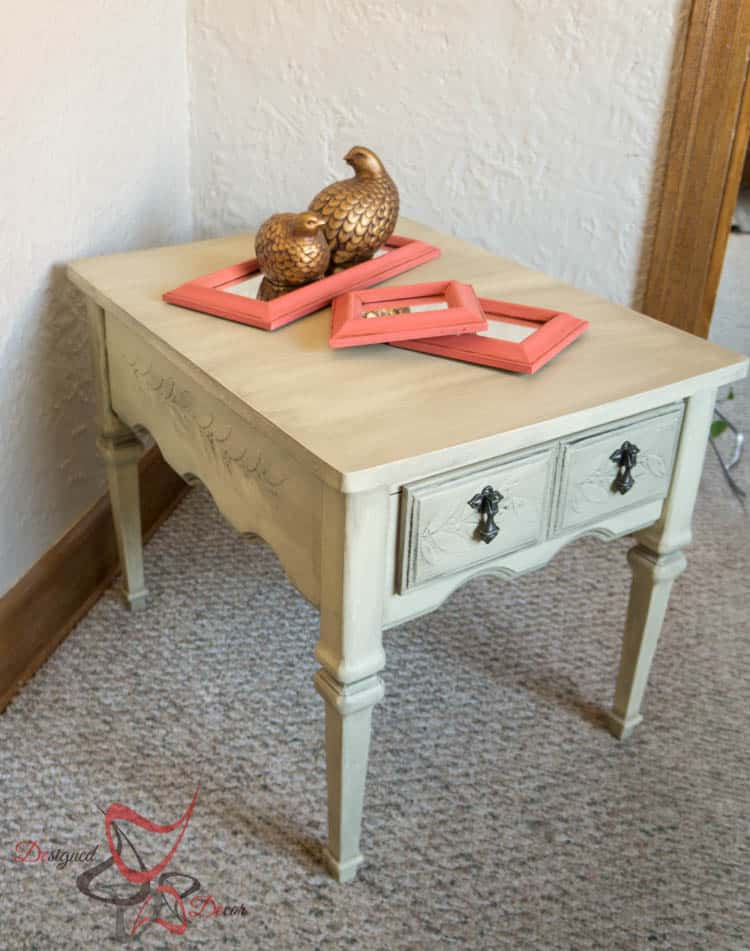 You can see my other embossing projects:

Join the DD Community!
Join the Designed Decor Community and receive weekly free tips on DIY home projects, painted furniture, decorating, and much more.