I love the Fall Season and I think I have a slight obsession with leaves. So I jumped at the chance to review the new designer stencil collection by Jennifer Rizzo, of course I chose the Harvest Time Stencils because of the leaves!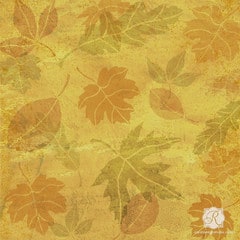 Look at those leaf patterns. I did have a hard time choosing from the Harvest Time Stencil selection, and I am so glad that I selected the Fall Leaves Stencil Pattern.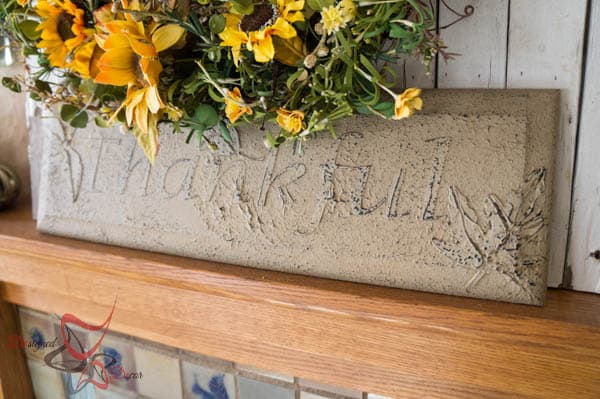 I repurposed a dresser drawer front into this "Thankful" Wall plaque and was able to use the leave stencil to give the plaque the extra details it needed.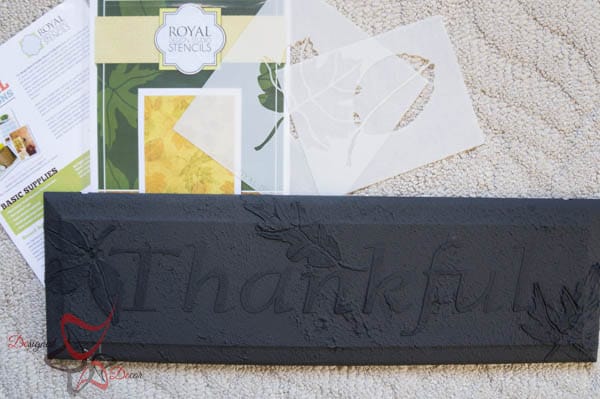 The Fall leaves stencil pack came with 5 different leaf motifs. I used 3 of them for my wall plaque, but will be using them all when I make a stenciled table runner for my dinning room table.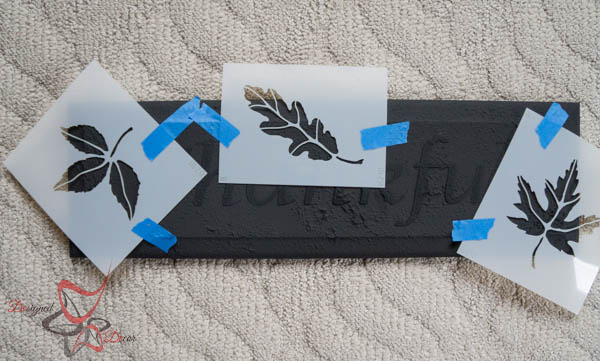 I will be giving a full tutorial on how to make this "Thankful" wall plaque but wanted to show you a sneak peek of the stencils.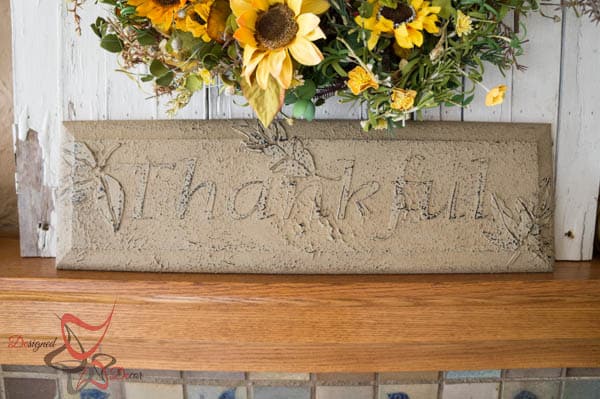 I love using the high quality stencils from Royal Design Studio. Their stencils are made from high-quality, durable mylar, use on any surface, reused over and over again and can easily bend into any corner.
You can visit my other projects that I have completed using Royal Design Studio stencils.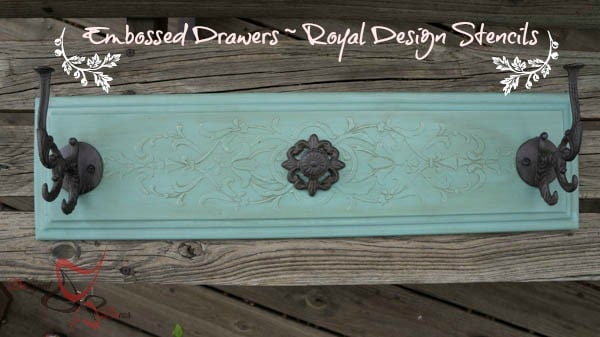 Dresser turn wine bar & Embossed Drawer Fronts using embossing creme and Royal Design Studio Stencils.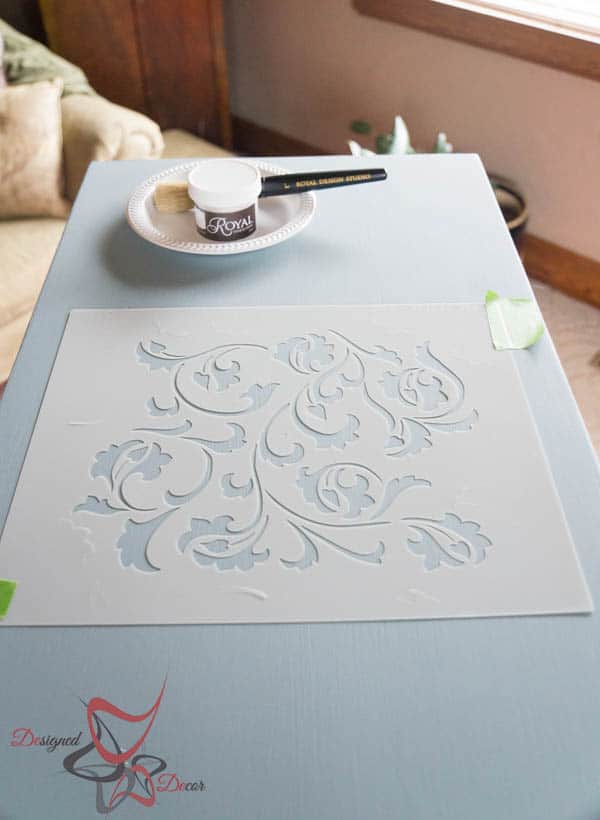 Stenciled Accent tables with the All Over Scroll Stencil.
Stop over to check out the great selection of stencils offered from Royal Design Studio and take a look at the endless possibilities you can create with stencils and a little imagination.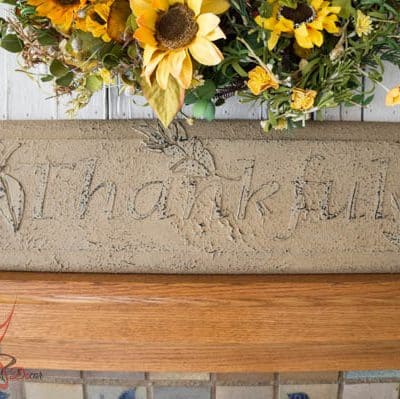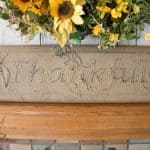 Join the DD Community!
Join the Designed Decor Community and receive weekly free tips on DIY home projects, painted furniture, decorating, and much more.