I have wanted to use some stencils to help transform some of my furniture pieces.  I found these 2 plain and boring tables on Craigslist and knew they would be the perfect pieces to add stenciling.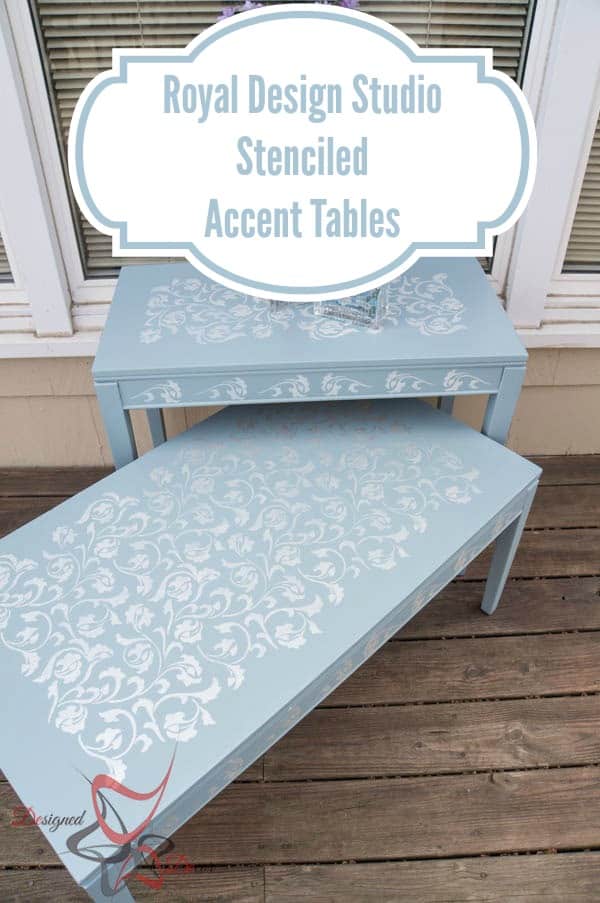 As you can see from the before picture that these tables were just as I described; plain, boring and in need of some design.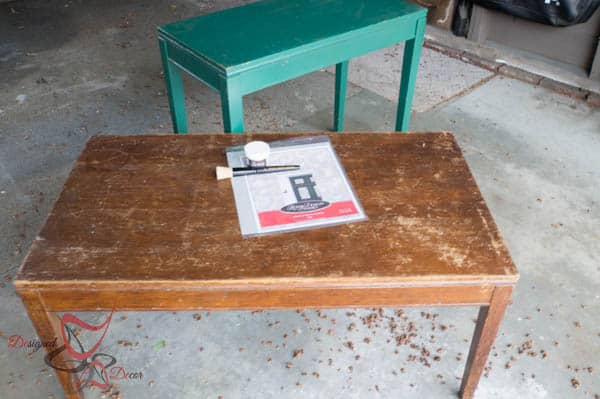 I selected this great "Scrollallover" pattern from Royal Design Studio Stencils.  They have a large selection of all types of stencils and I was very impressed with the amount of furniture stencils.  It was harder to pick a pattern then it was to stencil.   I did have to sand the tops of these tables as they were pretty beat up.  I painted the tables with Pure Earth Paint in the color "Larimar."  Pure Earth Paint is an all natural paint made with minerals, clay, chalk and earth pigments.  This paint was easy to apply and looked great with the stencil design.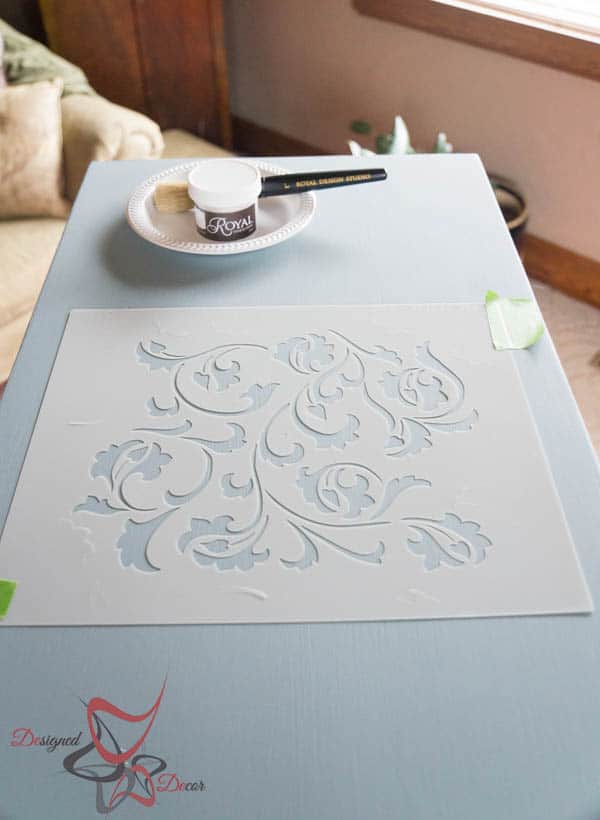 On the smaller table I started by lining up the stencil in the middle of the table.  I taped it in place and was ready to start painting my stencil with the stencil brush and stencil creme in Pearl Oyster.  I have to say that after using the stencil creme, I now want it in every color, I love this stuff.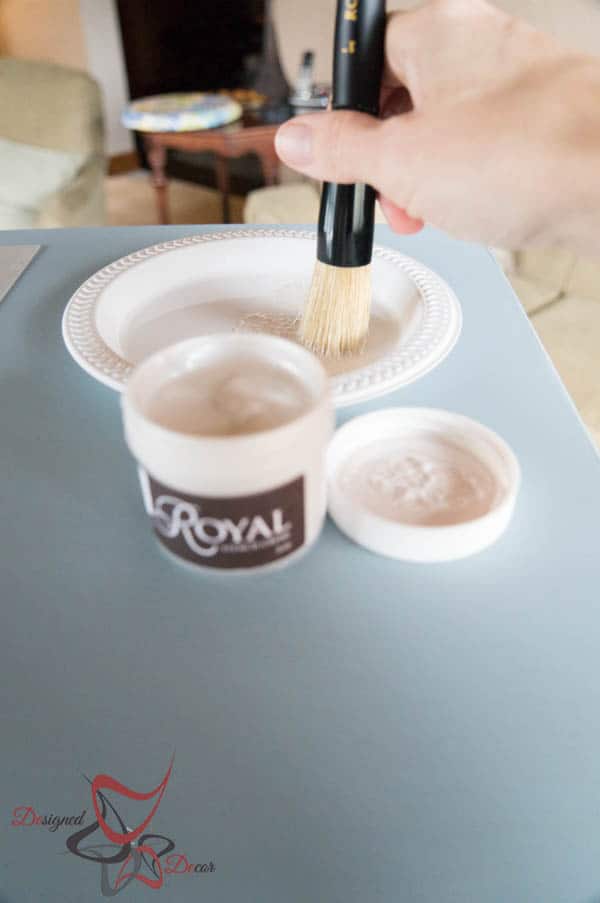 I used a plate to "offload" some of the paint before I used it over the stencil pattern.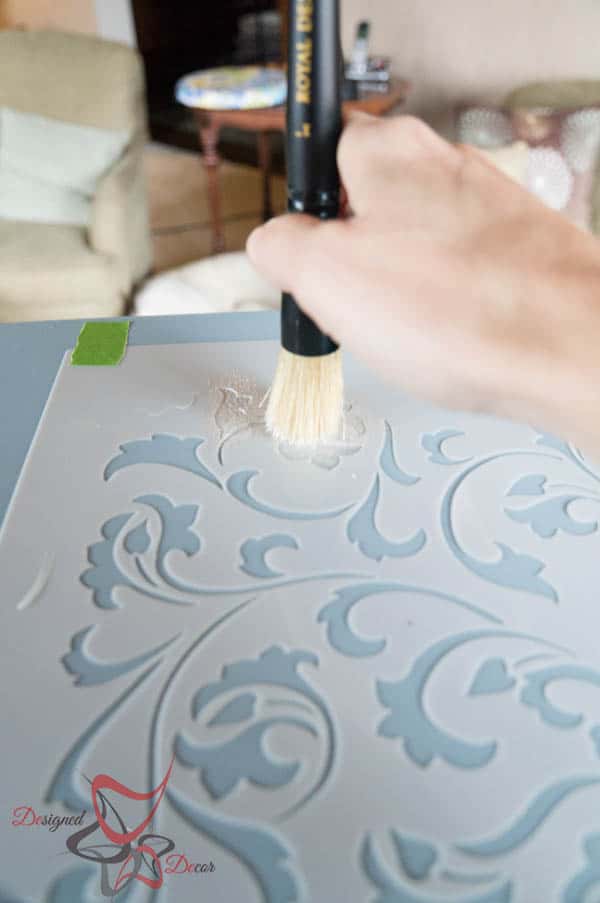 I used a dabbing method on my tables.  This method allowed the stencil design to have a textured look to it.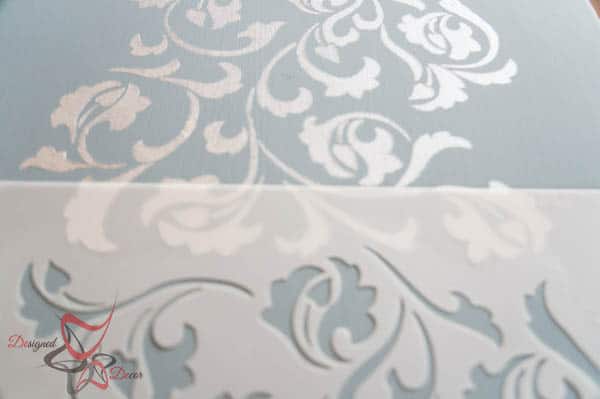 Once the stencil creme was dry, I used the built-in stencil registration marks to line up the pattern.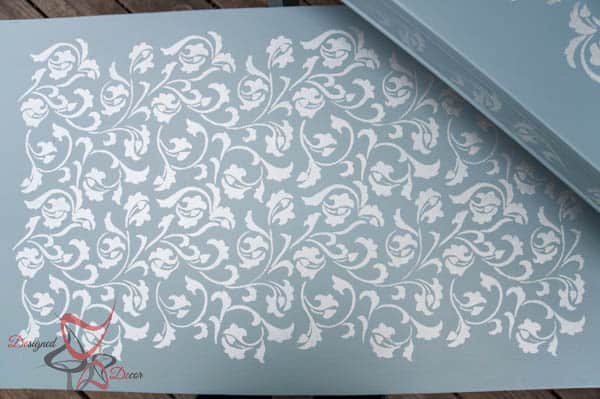 The small table I used the stencil pattern 3 times and for the large table I used the pattern 8 times.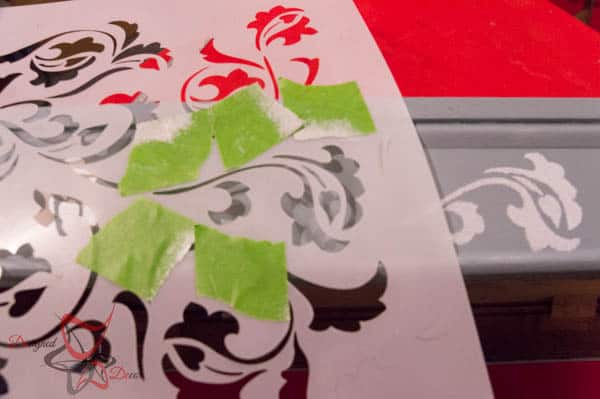 I thought the sides of the tables needed a stencil pattern too, so I taped around a design and used that pattern repeatedly on the sides.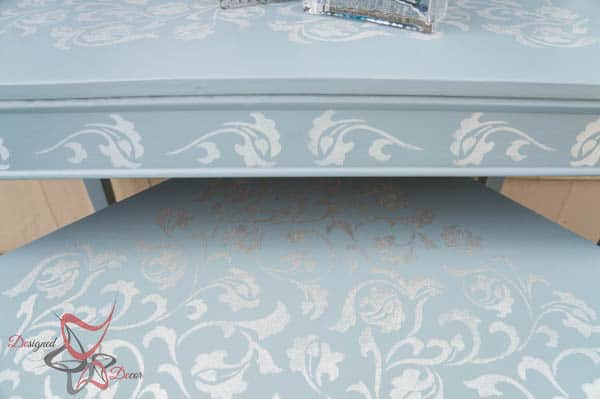 I love how these plain boring tables turned into a piece of beauty by simply adding paint and stencil creme.
Have you used stencils before on your walls, floors or furniture?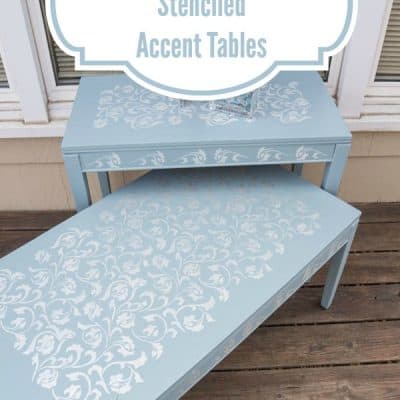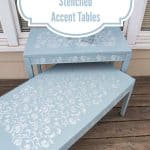 Join the DD Community!
Join the Designed Decor Community and receive weekly free tips on DIY home projects, painted furniture, decorating, and much more.