One of my favorite things to bake in the Fall is Apple Pie. This year I decided to do something a little different and make Apple Pie Apples.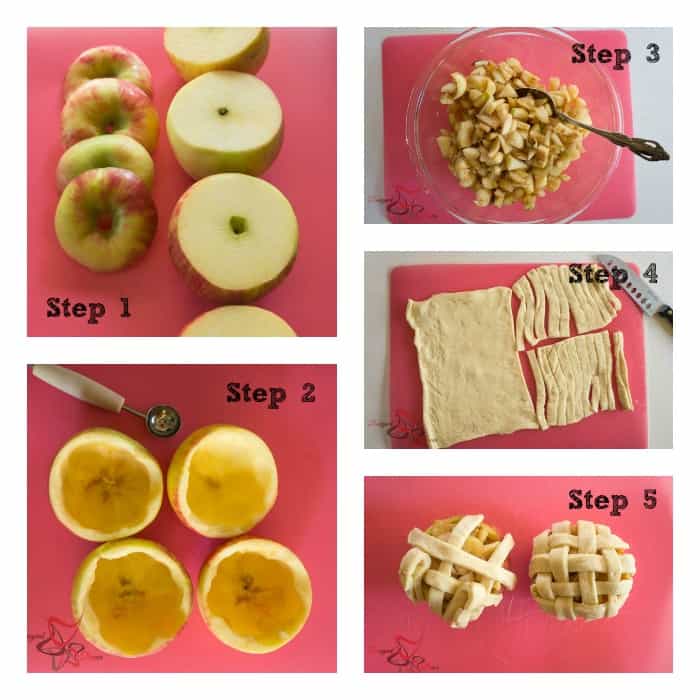 My favorite apple is a Honey Crisp!  Oh my, they are the best and you can only get them in the fall, so every year I stock up.  I usually have at least one every day and use the rest for baking.  They are more expensive, but oh so worth every penny spent.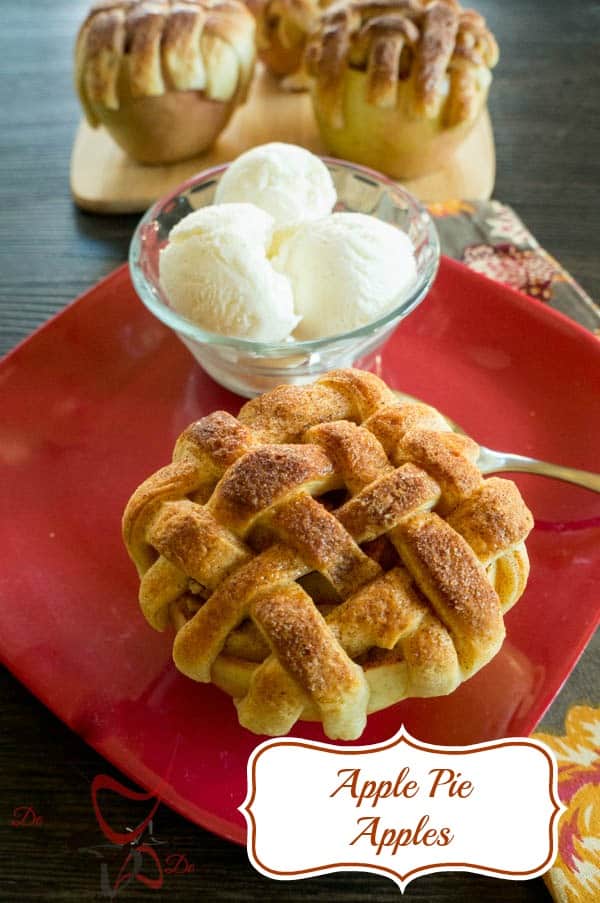 Apple Pie Apples
Total Time:
1 hour
30 minutes
Ingredients
4 Large Honeycrisp Apples
1/4 cup sugar
1 tablespoon brown sugar
1/2 teaspoon cinnamon
1/2 teaspoon nutmeg
1 teaspoon spiced rum
1/2 cup chopped pecans
Pie Crust
2 Tablespoons melted butter
Cinnamon-Sugar mix
Instructions
Preheat the oven to 375 degrees.
Slice the tops off of apples.
Use a melon baller or spoon to carefully hollow out 4 apples.
Slice the insides of the apples and mix with sugar, brown sugar, cinnamon, nutmeg, rum, and pecans.
Fill the apples with the apple pie filling mixture.
Roll out pie crust and slice into thin strips, approximately ¼ inches wide.
Place on top of apples in a lattice pattern.
Place apples in a deep baking dish, fill the bottom with water.
Place foil over the dish and bake at 375 degrees for 30- 35 minutes.
Remove foil and continue to bake for an additional 20-25 minutes.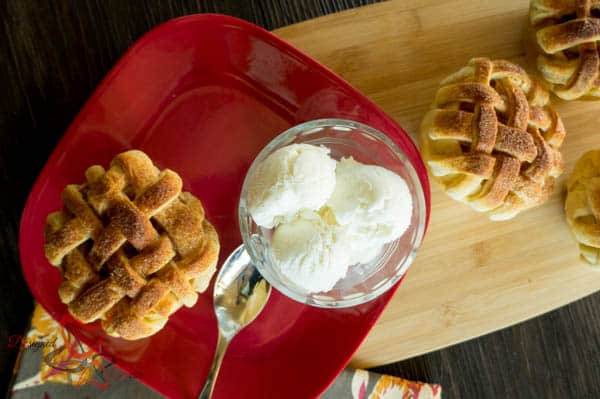 The verdict was a keeper on this one.  I only made 4, one for each of us.  The youngest ate his brothers, so they must have been good.  Myself, Mr. DD, and the youngest ate ours the moment they came out of the oven.  I wrapped up the last one to save and the youngest asked me about it the next day.  Is Mack going to eat his apple, I told him to ask his brother.  It was gone the next day so I assumed Mack ate it, but I found out the true story.  He never knew I made these, nor did his brother ask if he could have his apple.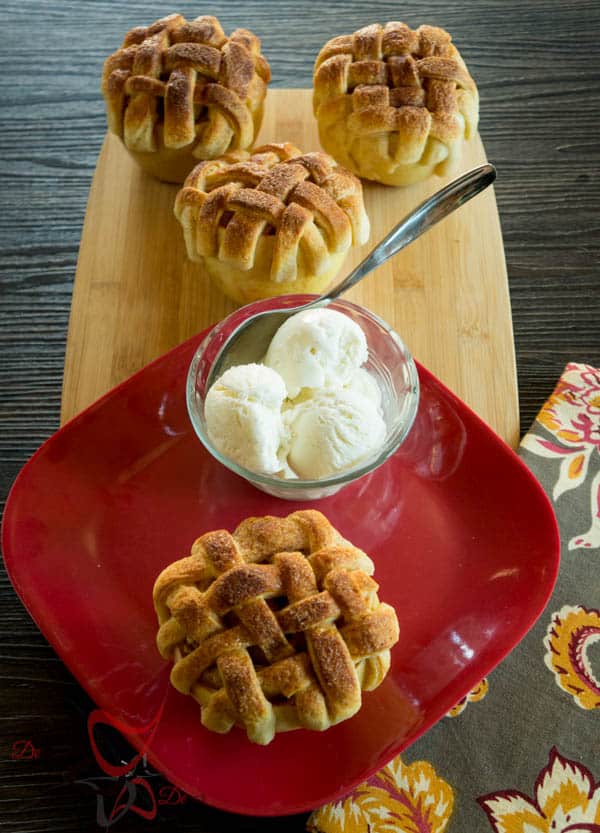 My favorite thing about his recipe was that you could really taste the natural apple flavor instead of all filling and crust. I will have to make them again so Mack can try this recipe. He is the picky one, so if it passes his test, you know it is good!
What is your favorite kind of pie for the Fall season?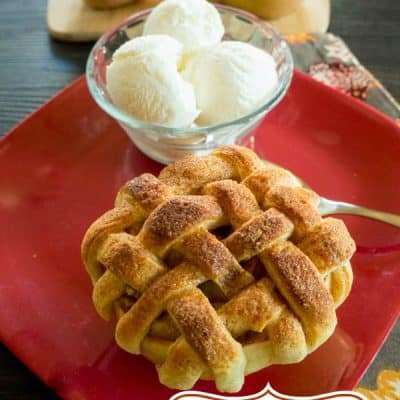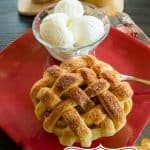 Join the DD Community!
Join the Designed Decor Community and receive weekly free tips on DIY home projects, painted furniture, decorating, and much more.