One of the many questions and struggles I hear in the decorating world is "How do I Decorate a Large Wall"? Many are overwhelmed and have no idea where to start. Let me share some simple ideas to help get you started on completing the task.
Functionality
The first thing to consider is the functionality of the wall. Will the wall be for decor only or does it need a function. I consider a space that needs to function as a storage area for storing books, kids' school items, etc. Will this space serve different functions? Do you move your furniture around and the area needs to be decorated to accommodate a changing space.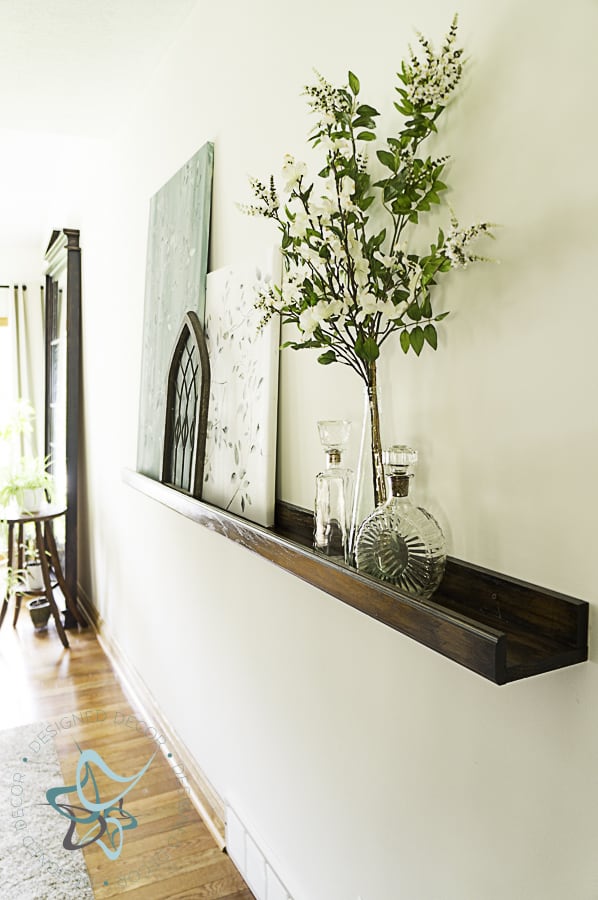 This post contains affiliate links. Click here to see my full disclosure policy.
If you like to change around your decor consider using wooden floating shelves to fill the wall.  This allows you to easily make changes to the wall and not have to worry about putting additional holes in the wall to hang the decor.  
Simply lean large wall art on the shelves and other decorative accessories and you have the wall space filled.
Videos from Designed Decor
Budget
Consider your budget before planning the wall space.  Consider the amount of money you have to decorate a space before you get grand ideas and discover that your idea would break the budget.  Also, remember that you can find thrift store items and repurpose or paint them to give them a designer look without the price tag.  All the items on my DIY picture ledge are from thrift stores, garage sales, or things that I DIY'ed.  
Find inspiration from other decorated walls and start to look for those items at thrift stores or consider making a few of the items yourself to save money.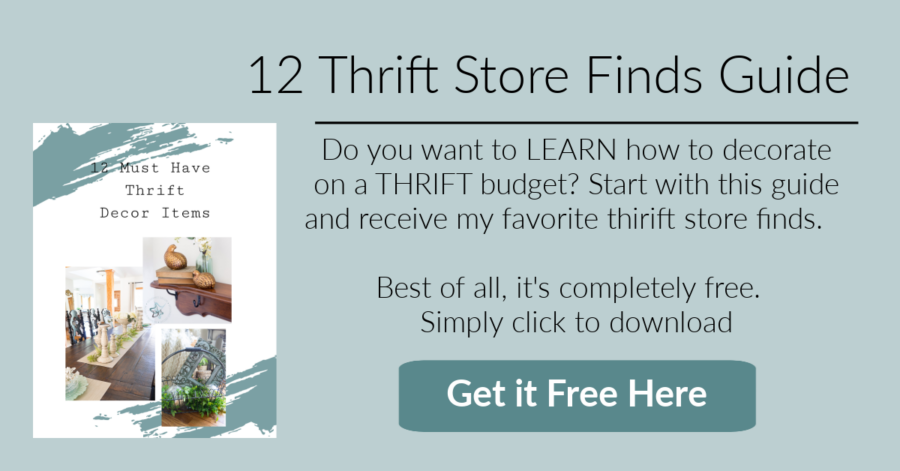 Scale
Consider the Scale of the space. You need to consider the room size, the size of the furniture, and what will be placed on the other walls in the room.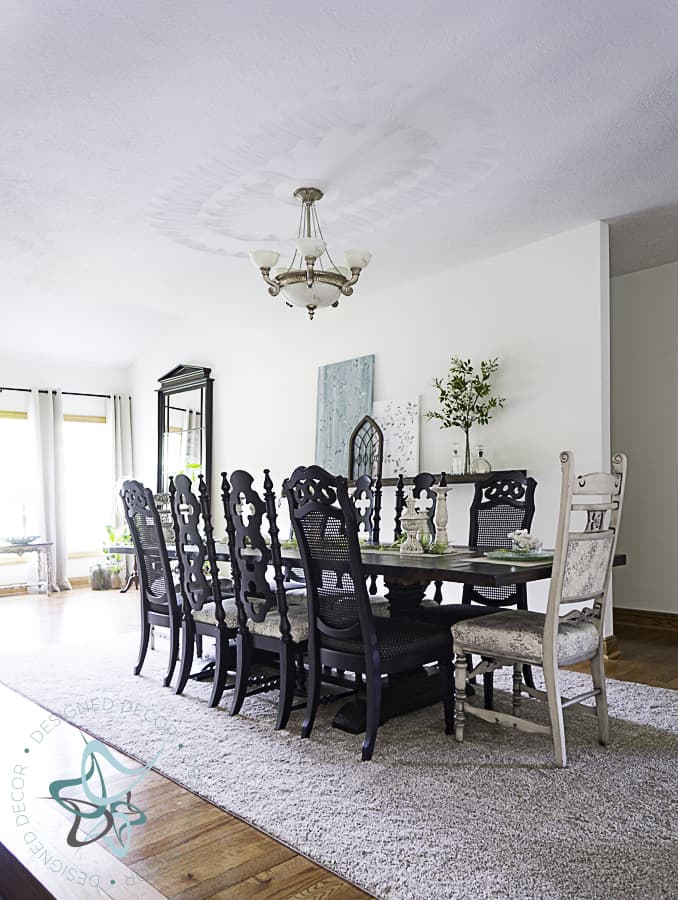 You can easily place large-scale items into a space to fill the wall.  However, you want the item to fill the space but not overpower the wall.  Sometimes less is more when it comes to decorating a large wall.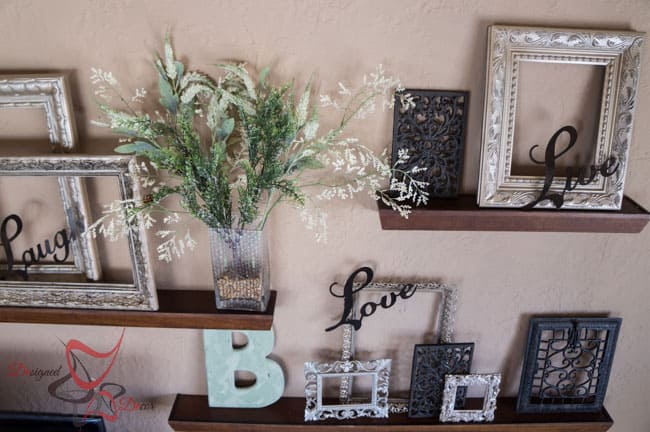 Don't make the mistake of cluttering up the wall with a bunch of small decor items. This can make the wall look cluttered and too busy. Your eye does not know where to land and focus with so much decor in one area. I made this mistake when decorating in the past.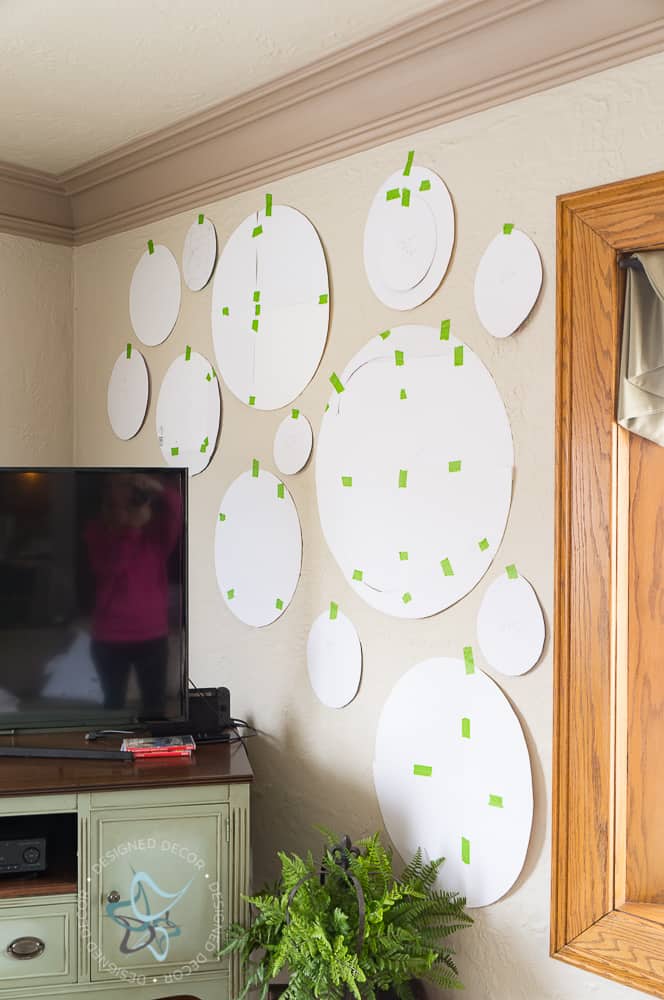 Placing a series of small prints and objects will work great to fill a space, as long as they have the same theme and are working together as one statement. I recommend that you make a temporary design by taping paper to the wall, this allows you to see the layout, and easily change the pattern without placing all those holes in your wall.
Remember that decorating a space takes time. It is always a trial and error and you have to build upon a few good decorating pieces and make changes along the way. Remember to always "laugh" at where you were because there is always room for improvement.
What decorating mistakes have you made? Leave a comment below!
Check out "How to Decorate a TV Wall"





Join the DD Community!
Join the Designed Decor Community and receive weekly free tips on DIY home projects, painted furniture, decorating, and much more.