We are winding down the summer season and I wanted to share one of my favorite recipes that I made this summer. I love all things with fresh corn on the cob so why not make a Corn Salad with a Lime Vinaigrette dressing.
I love to buy a large amount of corn at the end of the Ohio growing season and freeze it to make fresh summer recipes in the fall.  I cook the corn on the cob, let it cool and remove the cooked corn from the cob and freeze it in sealed glass containers.  I love having fresh frozen corn to make other great recipes in the fall.  The corn usually does not last that long in my freezer.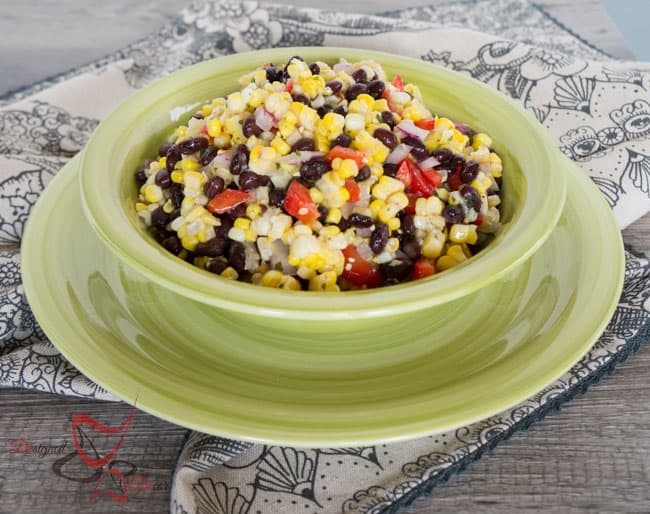 Corn Salad with Lime Vinaigrette
Ingredients
4 ears of corn, cooked and removed from cob
1/2 large sweet red pepper, chopped
1 can black beans, rinsed
1/4 cup red onion, chopped
2 Tablespoons fresh cilantro
1/2 teaspoon salt
2 limes, juiced
2 Tablespoons vinegar
1/2 teaspoon cumin
1/3 cup olive oil
Instructions
Mix the first 4 ingredients into a bowl and set aside.
Mix the remaining ingredients into a small bowl and whisk together.
Pour liquid over corn salad, cover
Store in refrigerator until served.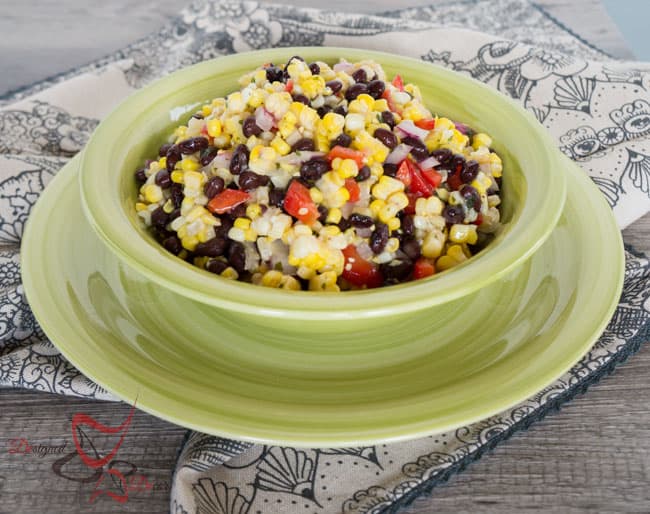 Serve this recipe as a side dish or even served with tortilla chips as an appetizer. You can also substitute other fresh vegetables in the recipe. I usually do this when I don't have all the ingredients listed above.

Join the DD Community!
Join the Designed Decor Community and receive weekly free tips on DIY home projects, painted furniture, decorating, and much more.