Who is ready for some fall inspiration from me and a few of my fellow bloggers who love to build? This month we are all sharing a project that we built and our theme is Fall! I had some scrap pieces of wood left from the plank wall we just added, (I will be sharing that soon) so I decided to make a Table Trough Centerpiece. This post contains some affiliate links. Click here for my full disclosure policy.
I am thrilled how this one turned out. This table trough will be a versatile centerpiece that will change with the seasons, as I love to do.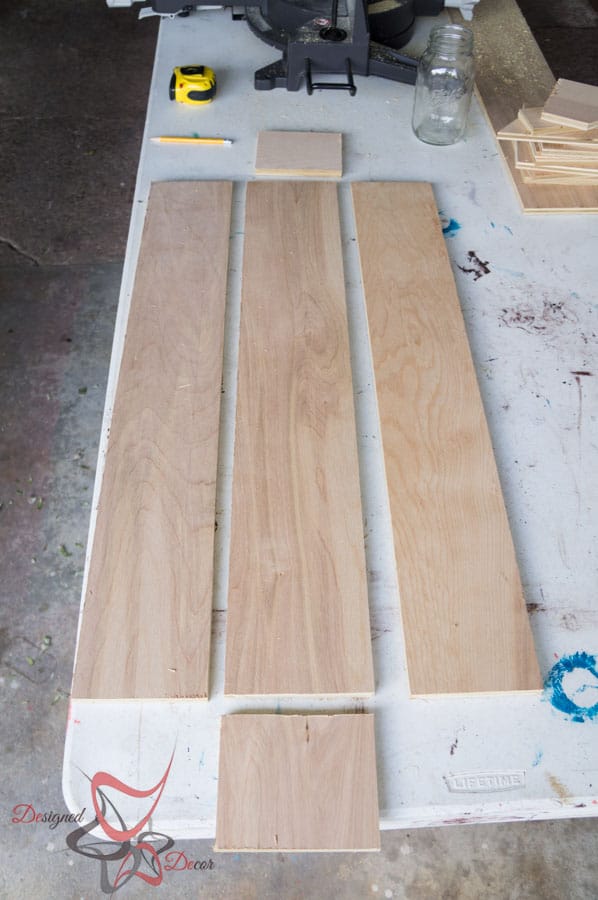 I had some Pure Bond plywood left over from the plank wall we just completed. The plywood was cut in to 5 inch stripes, so of course my boxes are 5 inches. The great thing is, you can make these centerpiece boxes in any length or size.
Supplies needed:
When cutting your wood pieces, take into account the thickness of your wood(this will be a deduction you make on the end pieces. My side pieces measure 5 inches in height and the end pieces will sit on the bottom board, so my end pieces measure 4.5 by 5.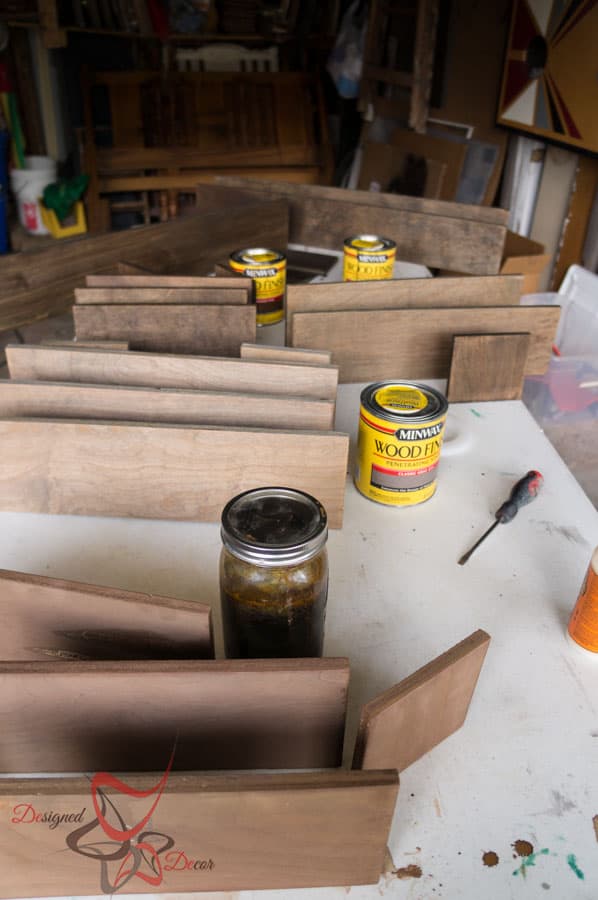 I decided to make a few extra table trough centerpieces to sell at the shop. I figured it was easier to do all at once instead of 1 box at a time. As you can see, I used several different stains on each box. I like to stain my pieces before putting together, it is easier to stain a flat piece than one with corners.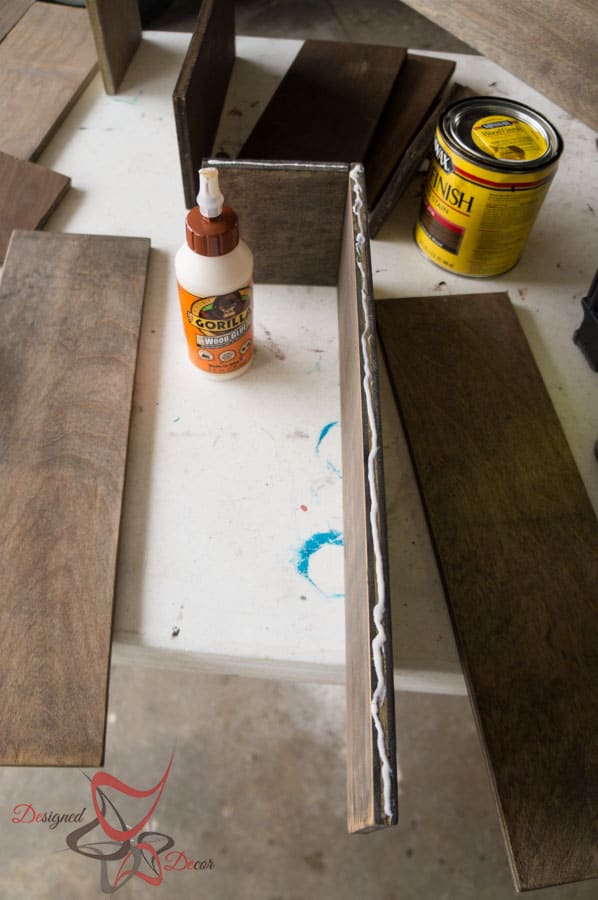 Order of assembly: Attach the bottom piece to one end. The next piece to attach is a side panel. Attach the other end piece and the last piece is the other side panel. I use Gorilla Wood Glue
, on all the pieces before I attach it with my Ryobi Air Nailer.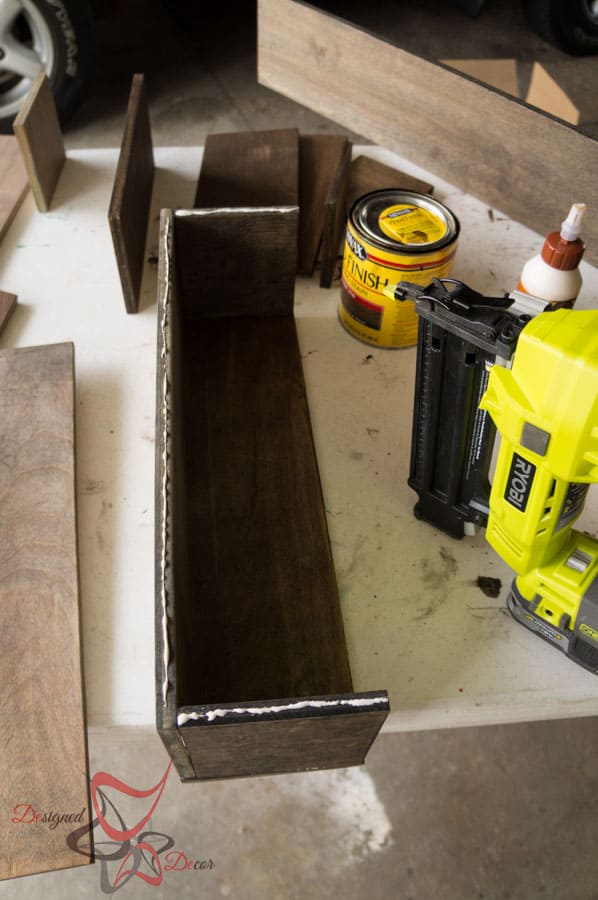 I decided on the centerpiece that I was keeping to make a stencil template.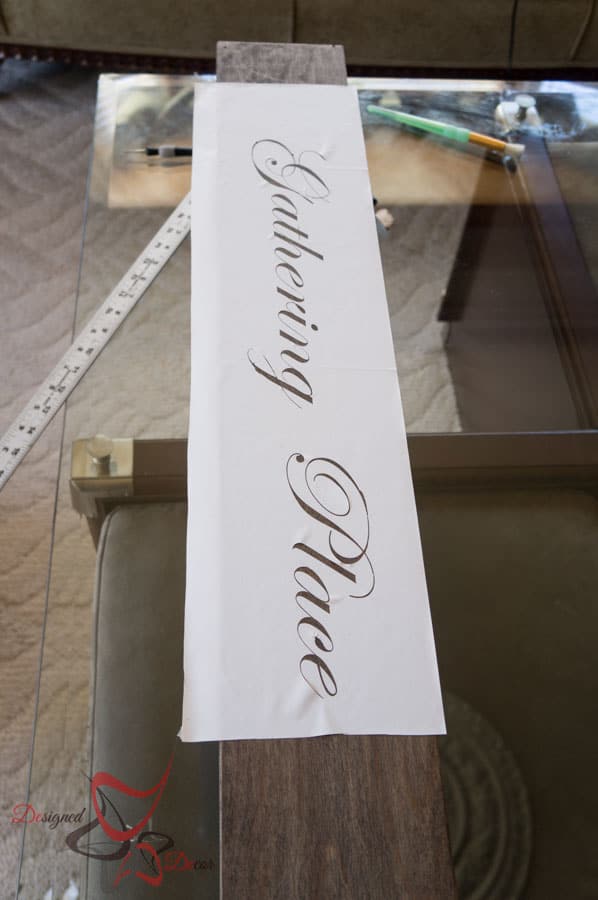 Of course, I used Cameron (Silhouette Cameo
) to make my disposable stencil with contact paper. You can watch this video on how I used a Woodburner on my painted stencil.
If you decide to do any wood burning, I give you a small warning that it is time-consuming.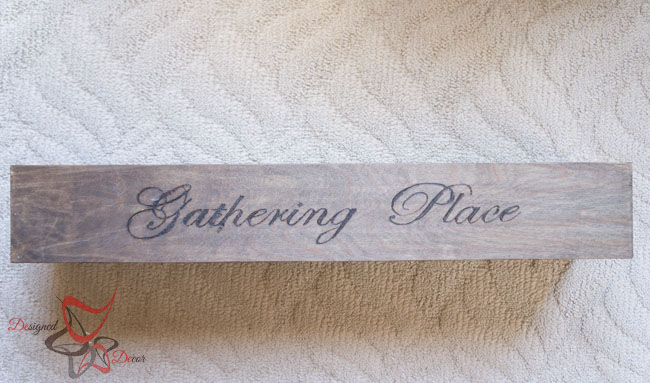 I love how the wood burnt area darkens against the stain. Since I have so much wood in my dining area, I decided to do a paint wash on my centerpiece and sealed it with white wax.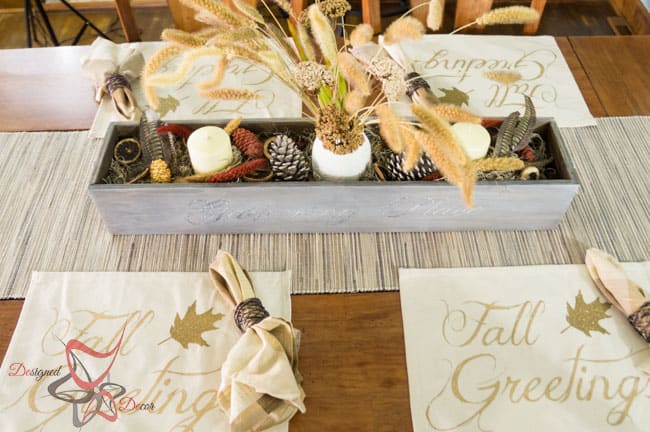 I am excited to complete the other boxes once I decide how I will be completing each one. I always like to make things different, so I am sure they each will have a different look.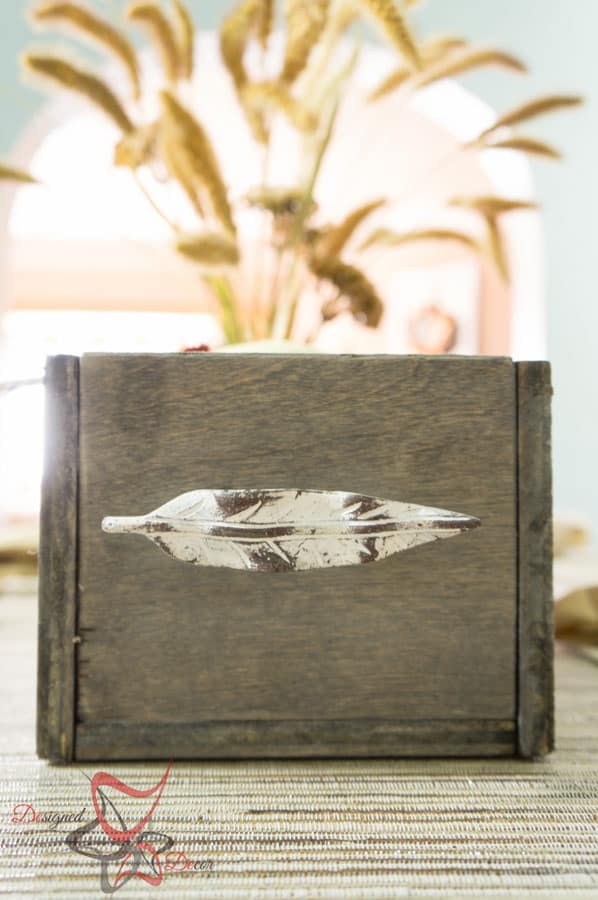 I am loving the leaf handles that I added to the ends of each box. The great thing about these is that I can change them out with the seasons as well.
Now, stop over to each one of my "Power Tool Challenge Teams projects for more fall inspiration!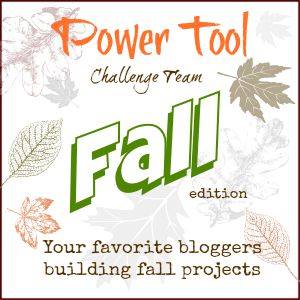 Join the DD Community!
Join the Designed Decor Community and receive weekly free tips on DIY home projects, painted furniture, decorating, and much more.