I made over this plain shell accent table with French Lime Paint by Maison Blanche Paint Company.
I love this French Lime Paint and how you can manipulate it to look layered and aged. I never took a before photo of this one. It was that 1980's golden oak look, which was extremly popular and not so much now.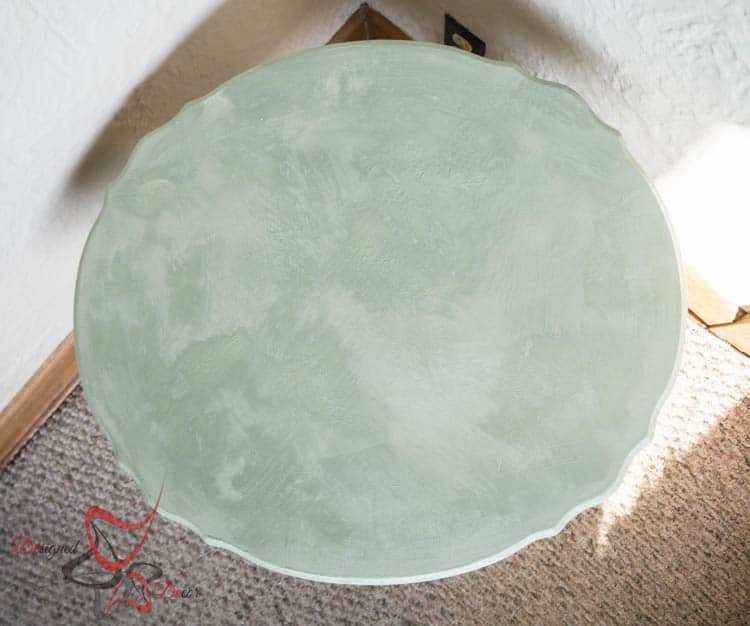 I used the color Printemps and sealed it with a white Lime Wax from Maison Blanche.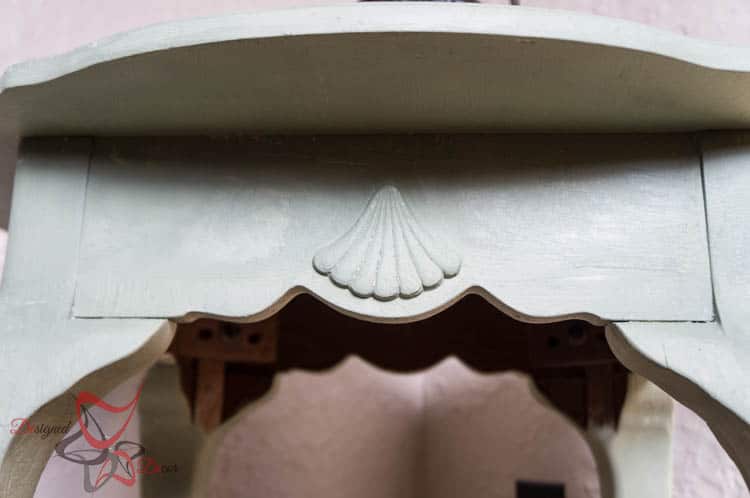 I will need to do a video on how to use this paint. It is really easy to work with, it jus takes a little patience.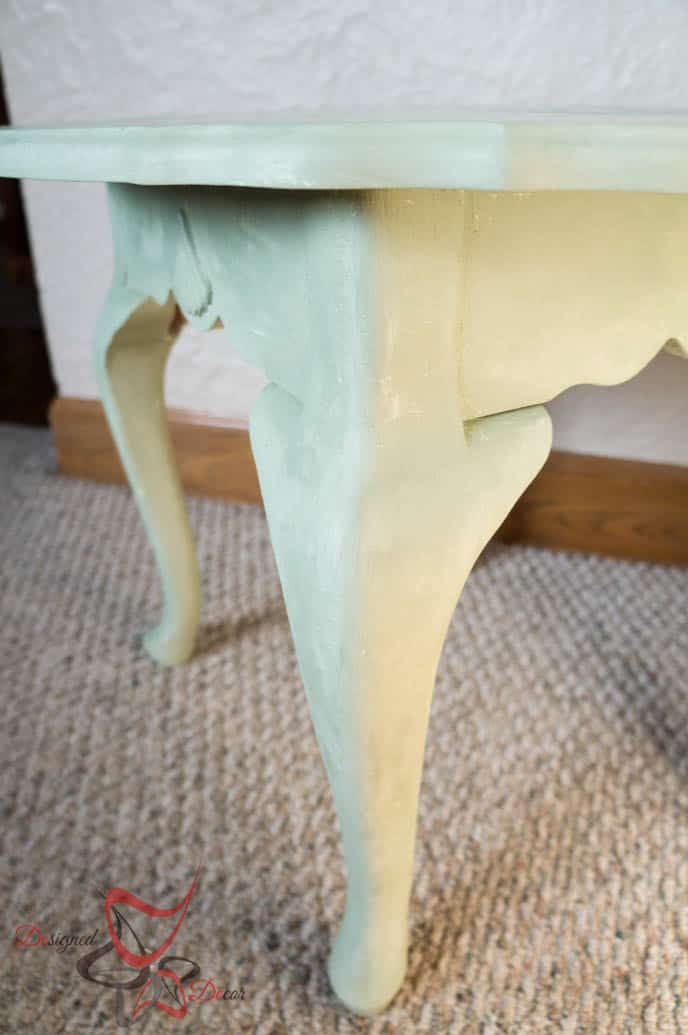 This paint would also be great to use on a furniture piece that has a lot of imperfections or missing veneer. French Lime paint is very thick and should be applied thick so you can have the layered look.

Join the DD Community!
Join the Designed Decor Community and receive weekly free tips on DIY home projects, painted furniture, decorating, and much more.