I seem to have success at growing cucumbers from my raised garden. So last year I decided with the abundant cucumbers that I would make Easy Refrigerator Pickles. We loved them so much that I have made them again this year. This time, I am sharing the recipe with you.
I have not been as successful growing my squash and zucchini. If you are a gardener and can give me tips on my squash and zucchini, I would greatly appreciate it. I have 2 separate raised garden beds and have switched each year what I plant. I have had great luck with my cucumbers and tomatoes.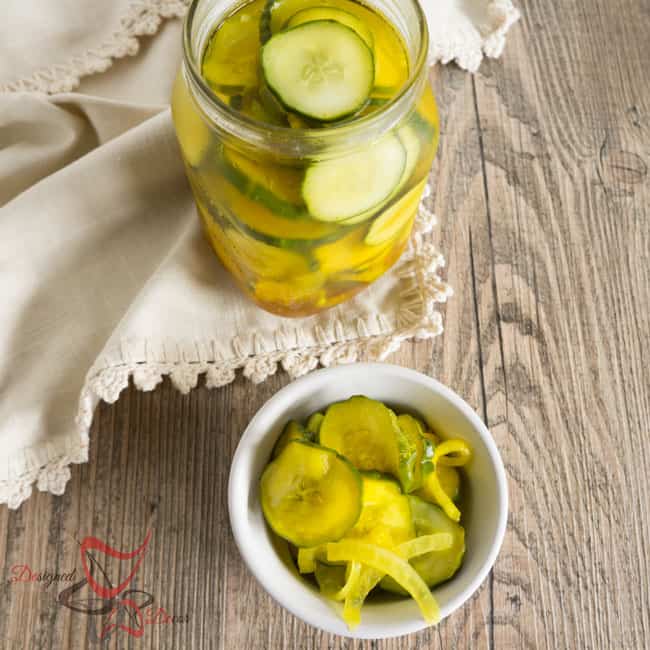 [yumprint-recipe id='68']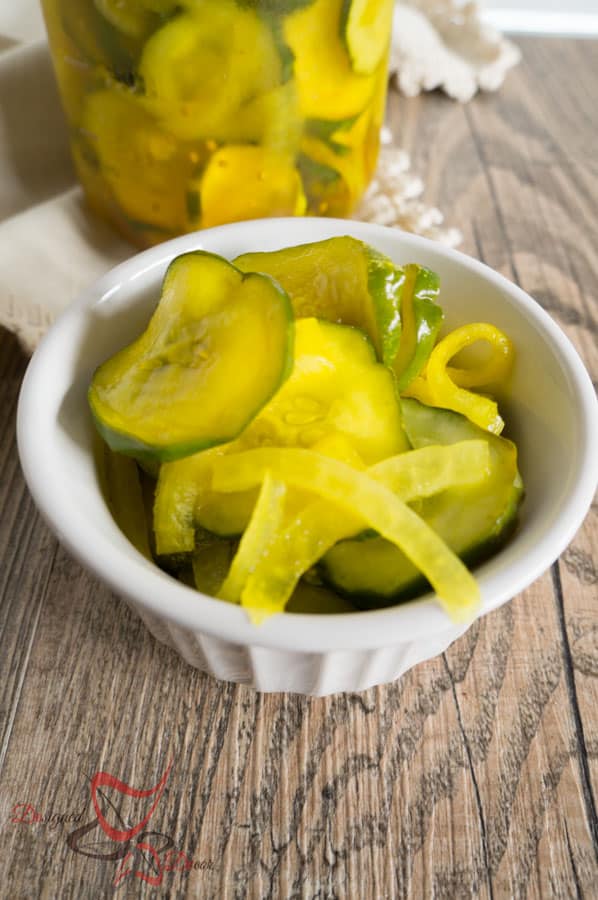 I like to reuse the left over pickle juice by cutting more cucumbers. The fresh-cut cucumbers need to sit a few days before they are ready to eat. Have you ever made your own pickles?

Join the DD Community!
Join the Designed Decor Community and receive weekly free tips on DIY home projects, painted furniture, decorating, and much more.