Have you noticed the decorating trend of having bed runners or bed scarfs at the foot of the beds? This is sometimes to replace a throw blanket or a heavy quilt. You may have noticed them initially in hotel rooms. I was in search of a soft jade green (my favorite accent color) for the bed in the guest suite. I also wanted to have coordinating pillow shams. I found the perfect shade of soft jade while shopping at Stein Mart and the challenge was they were a table runner and placemats. I decided they were perfect and I would make placemat pillow shams and nothing was needed for the runner.
A little sewing and they turned into the perfect pillow shams for the guest bedroom in the Airbnb.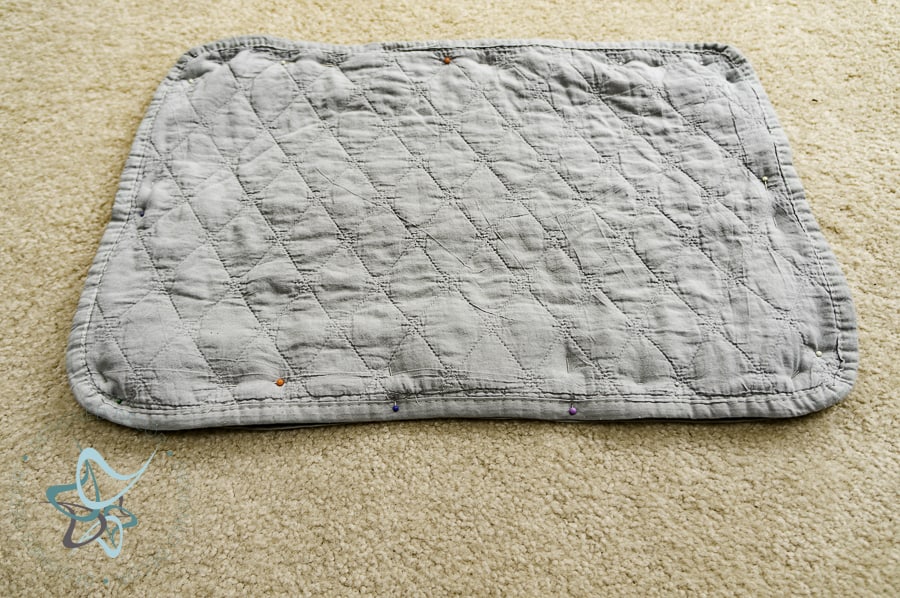 Step 1: Set the placemats on top of one another, inside out, and pin together.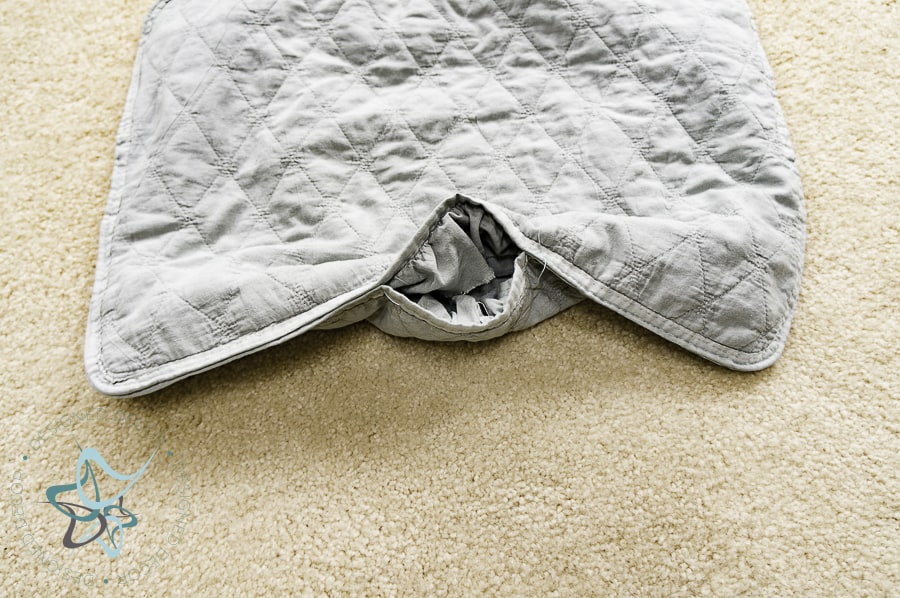 Step 2: Sew all the way around the placemats on the edge, leaving a 3 to 4-inch opening. I had to be careful not to sew the ruffles to the seam. I made sure they were completely flat when I pinned together.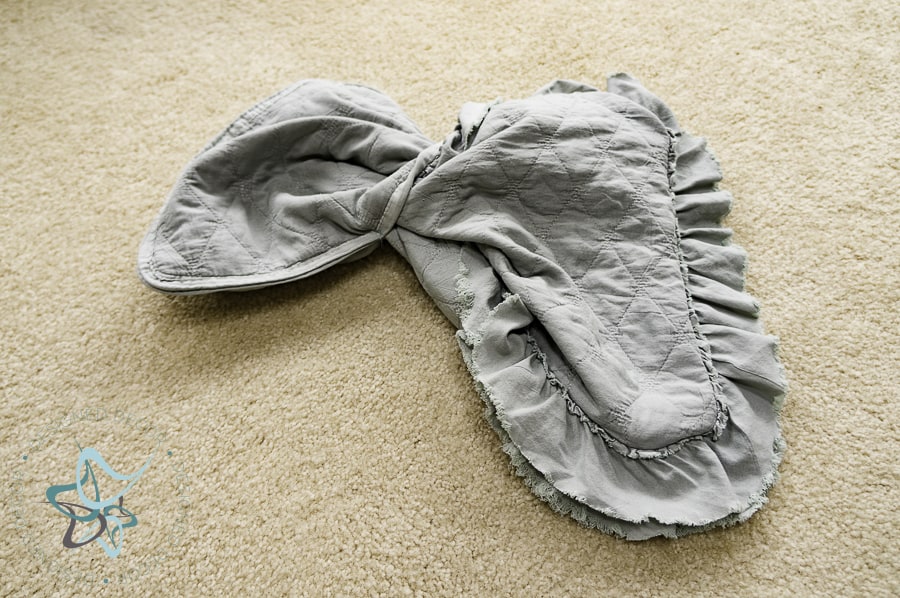 Step 3: Turn the pillow sham right side out by reaching into the sham and slowly pulling the fabric through the opening.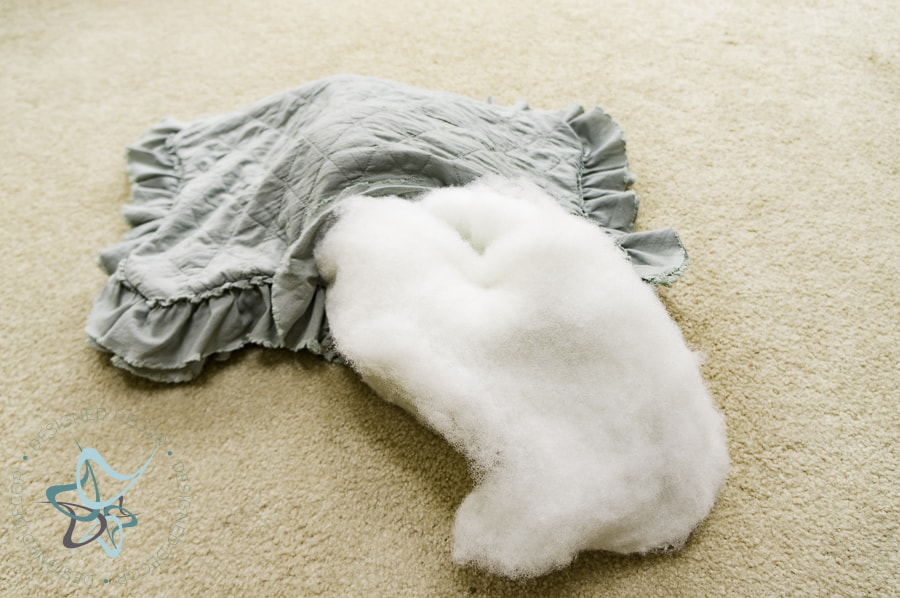 Step 4: Fill the sham with poly-fill, making sure to spread around to the corners.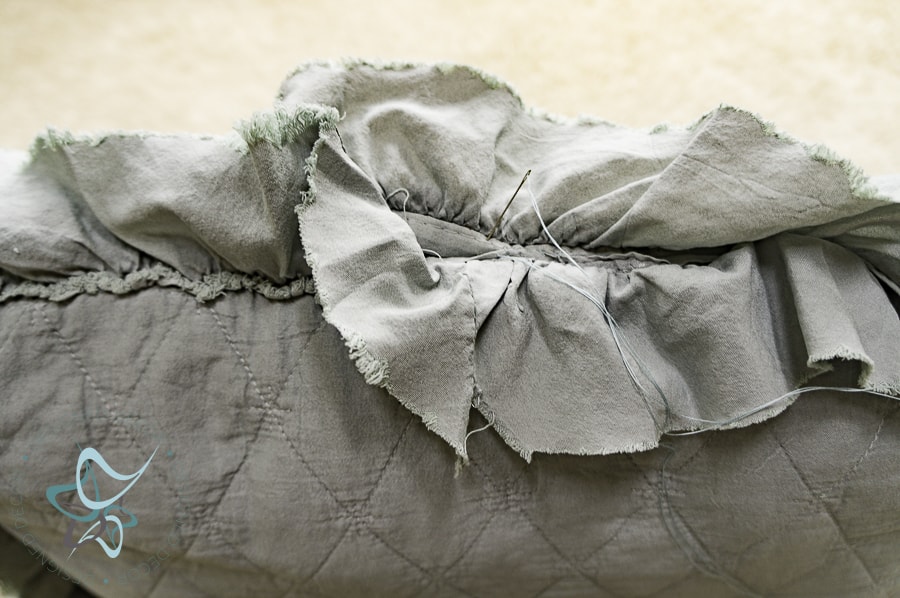 Step 5: Hand sew the opening closed and fluff for use.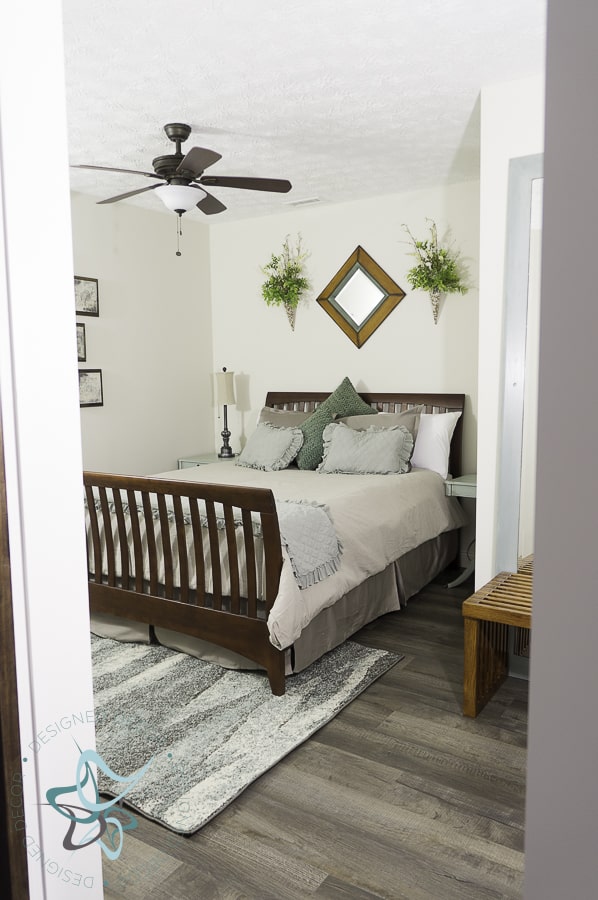 None of our guests will even know that I used placemats and a runner on the bed unless they read this post. The best part of this DIY project was the money savings. I spent under $30 for this project which was way cheaper than buying 2 pillow shams, the pillows, and the bed runner.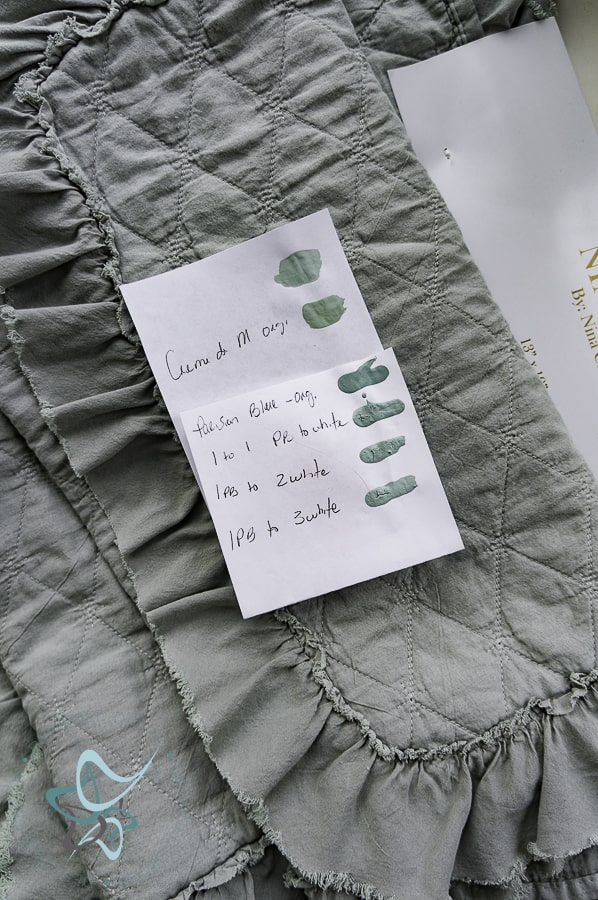 I colored matched the fabric with a custom paint mix and painted the end tables and mirror to coordinate the placemat pillow shams.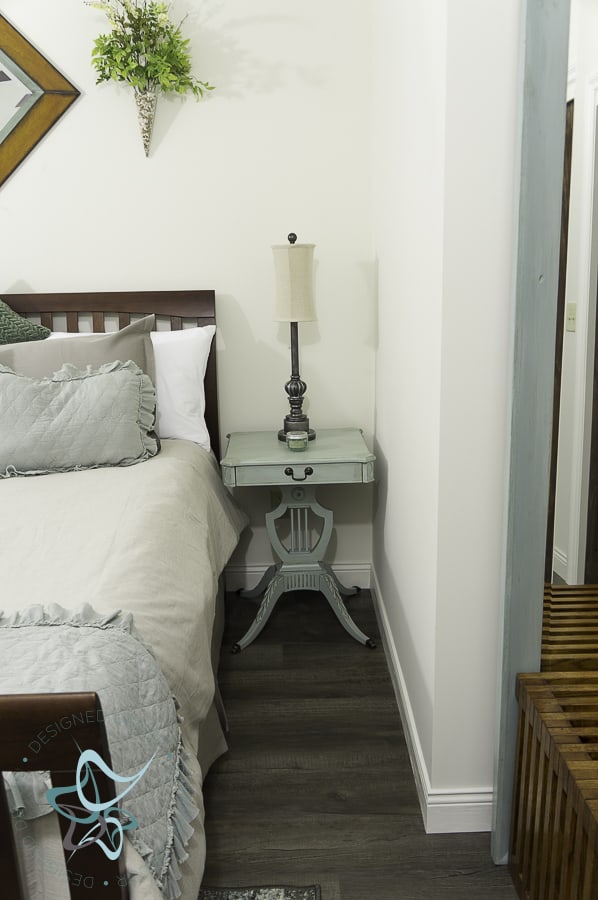 Have you ever repurposed anything to make home decor items? Leave me a comment on some of the items you have done.
Source List: This post contains affiliate links. Click here to see my full disclosure policy.
Runner
Placemats –
Poly Fill
–

Join the DD Community!
Join the Designed Decor Community and receive weekly free tips on DIY home projects, painted furniture, decorating, and much more.