Most furniture pieces can easily take on a new look with some paint and patina. This wine bar makeover turned out better than expected.
Finding Inspiration
Sometimes finding inspiration for a piece is the hardest part of the painting. I let each piece speak to me before I make a decision on the color and type of finish.
The lead on the glass door was exposed to water and was already starting to rust and patina when I bought it. I decided to continue the patina effect and carry that effect to the wood wine holder and the hardware. I knew the patina would stand out and contrast with black paint. So this is how inspiration struck.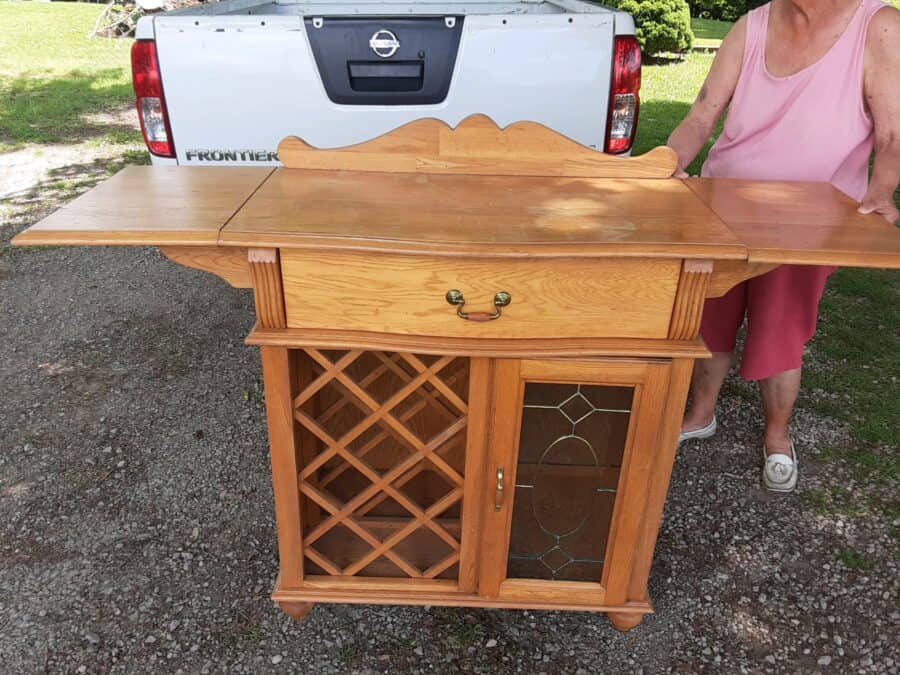 What a big transformation for this outdated drop leaf wine bar cabinet that was $40.
Patina Process
This post contains affiliate links. Click here to see my full disclosure policy.
There are many different ways to achieve a patina finish. I decided to use Modern Masters Metal Effects.
Videos from Designed Decor
Step 1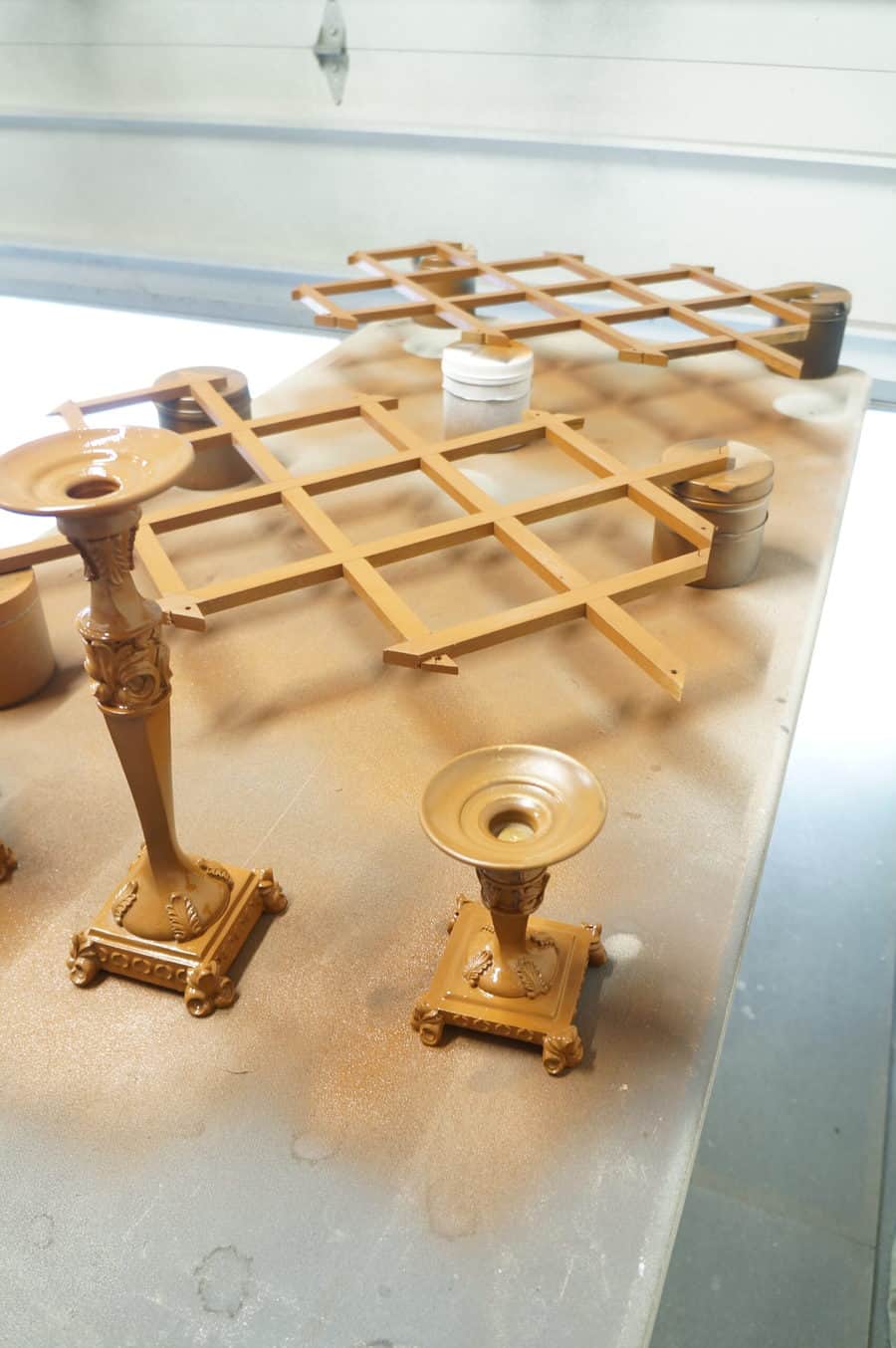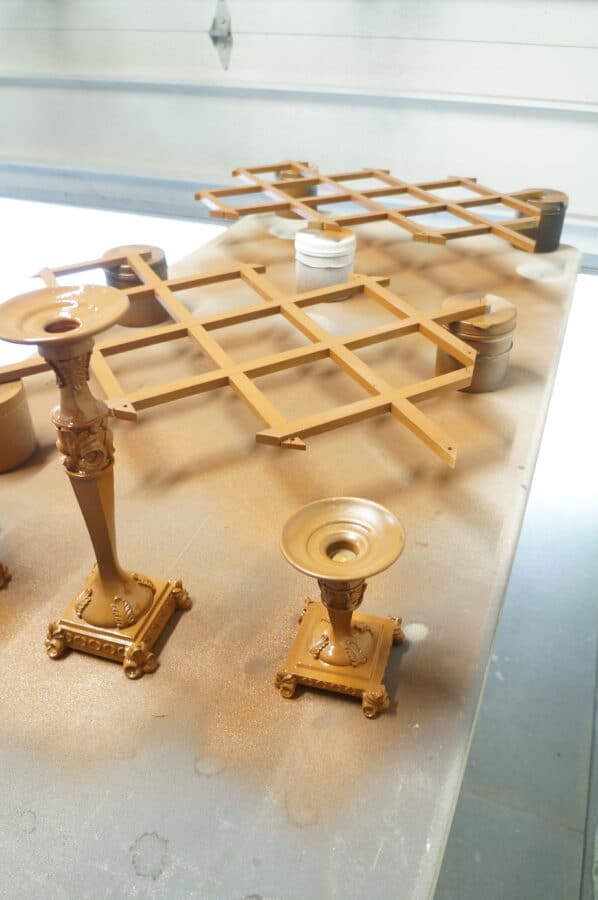 Apply the metal effects primer, following the directions. You may need two coats of the primer.
Step 2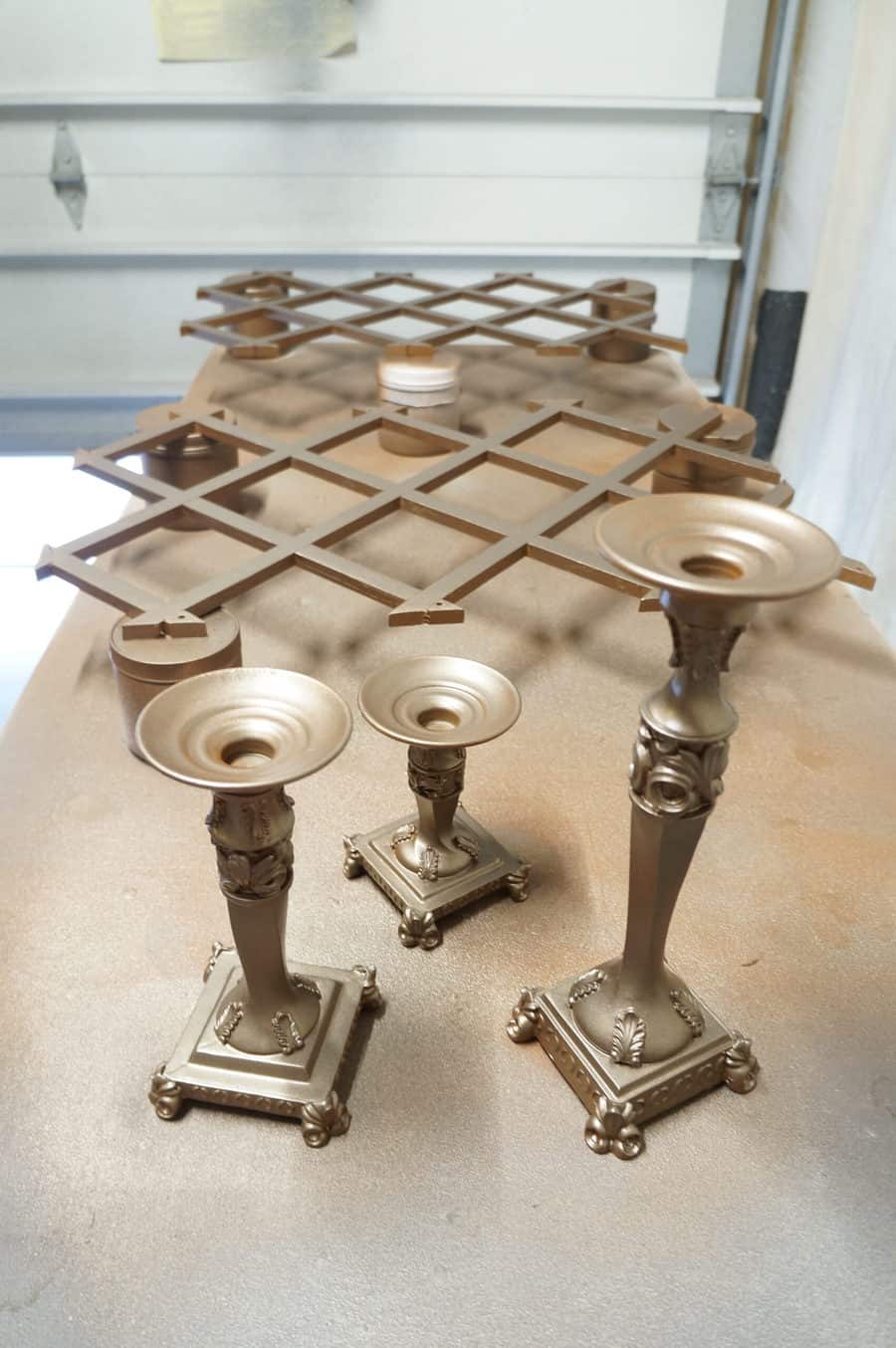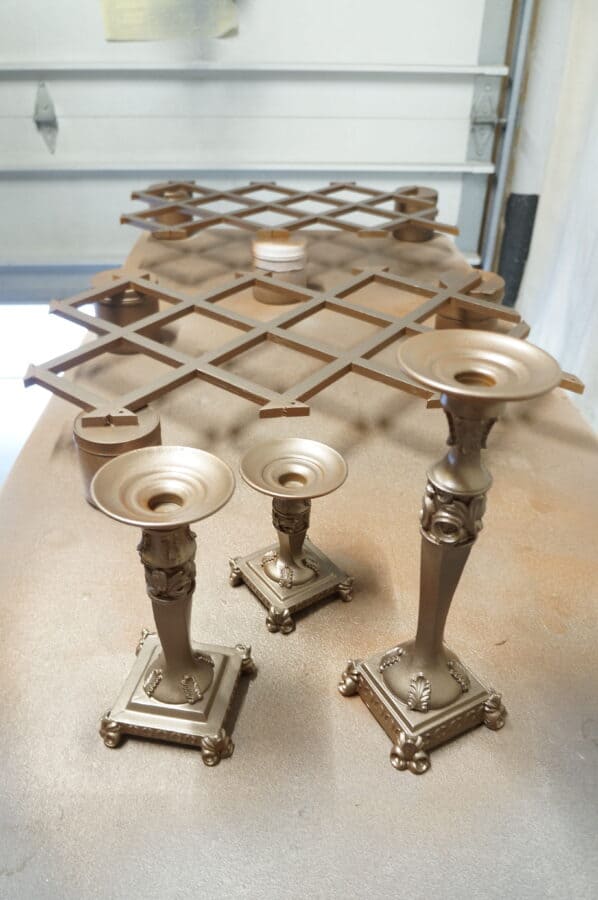 Apply the oxidizing bronze paint. Apply the first coat and let dry and while the second coat is still wet you begin to spray on the metal effects patina.
Step 3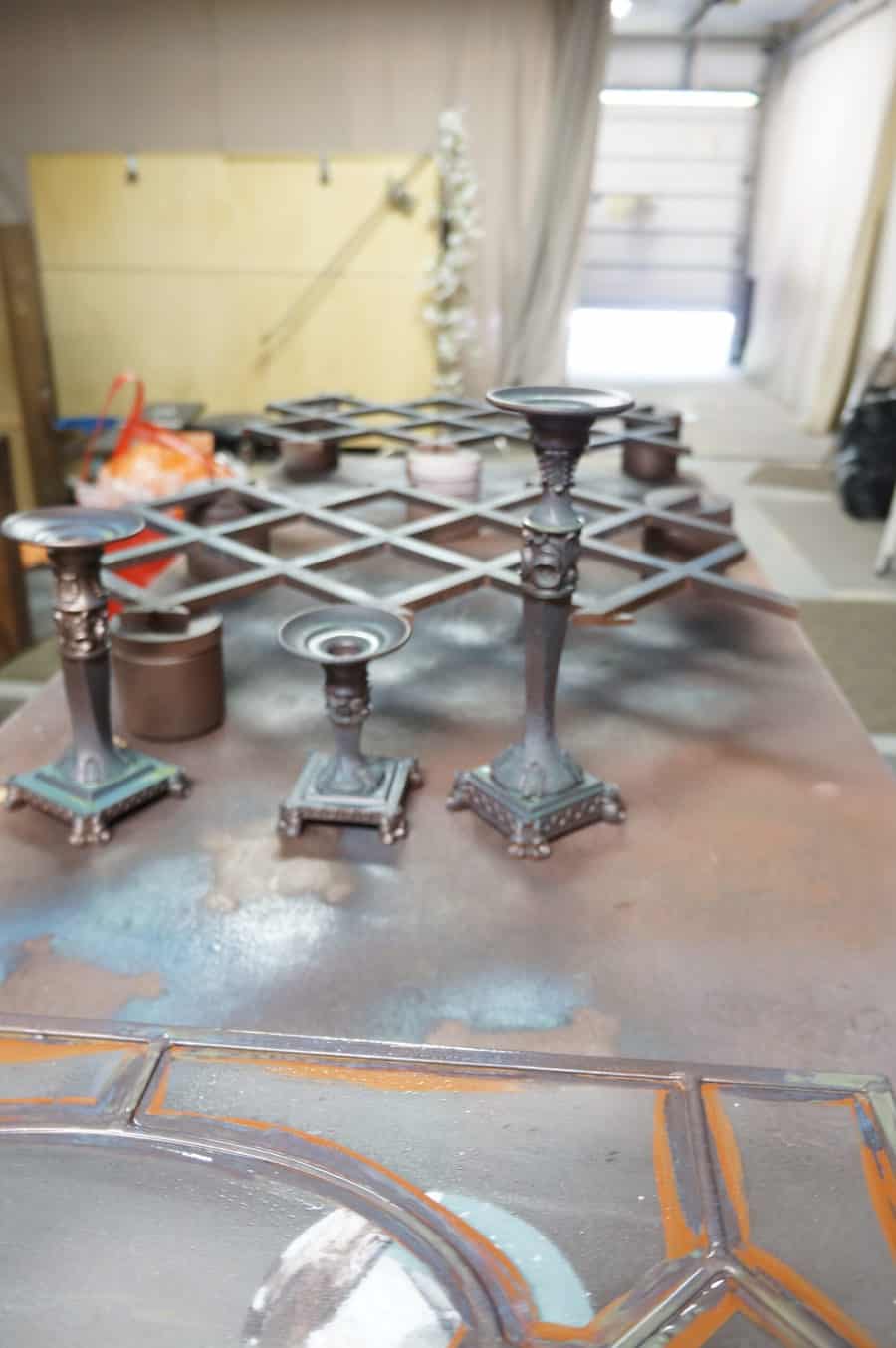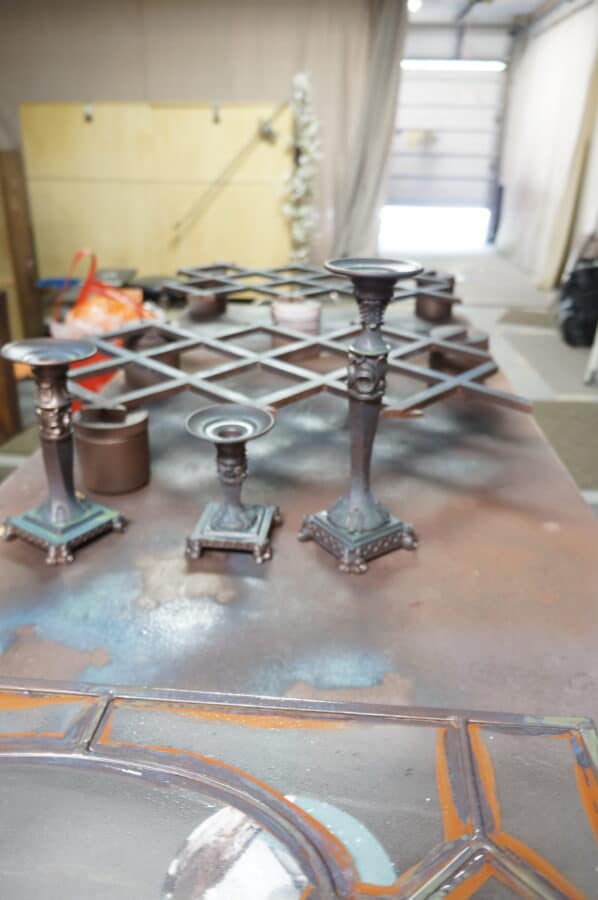 Spray on metal effects patina. This step needs to be done while the second coat of the oxidizing paint is still wet from step 2. When applying the spray, apply heavily in some areas and light in others. This will give you a variegated look. The patina begins to happen immediately after spraying.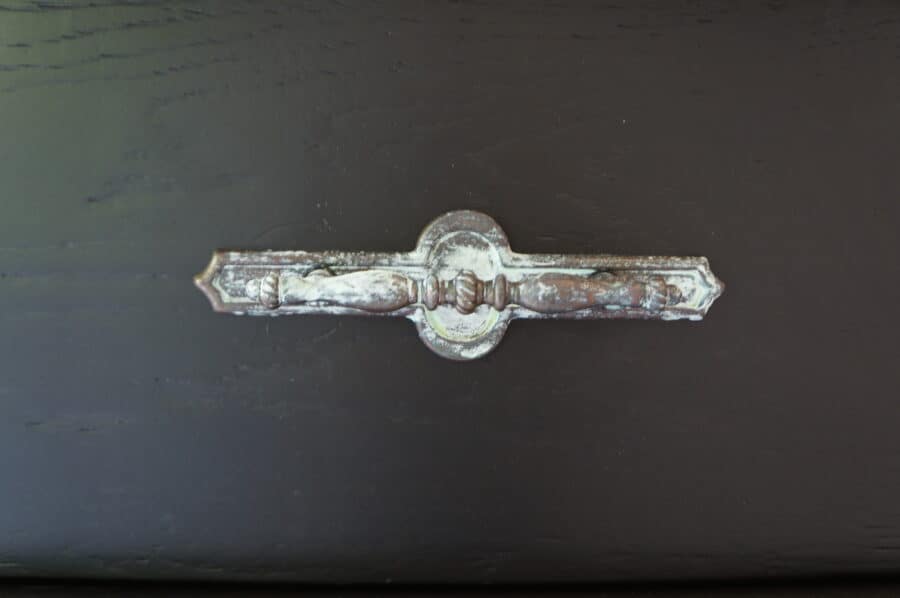 There is no need to seal the oxidized patina, it already has a natural protective coating.
Paint the Base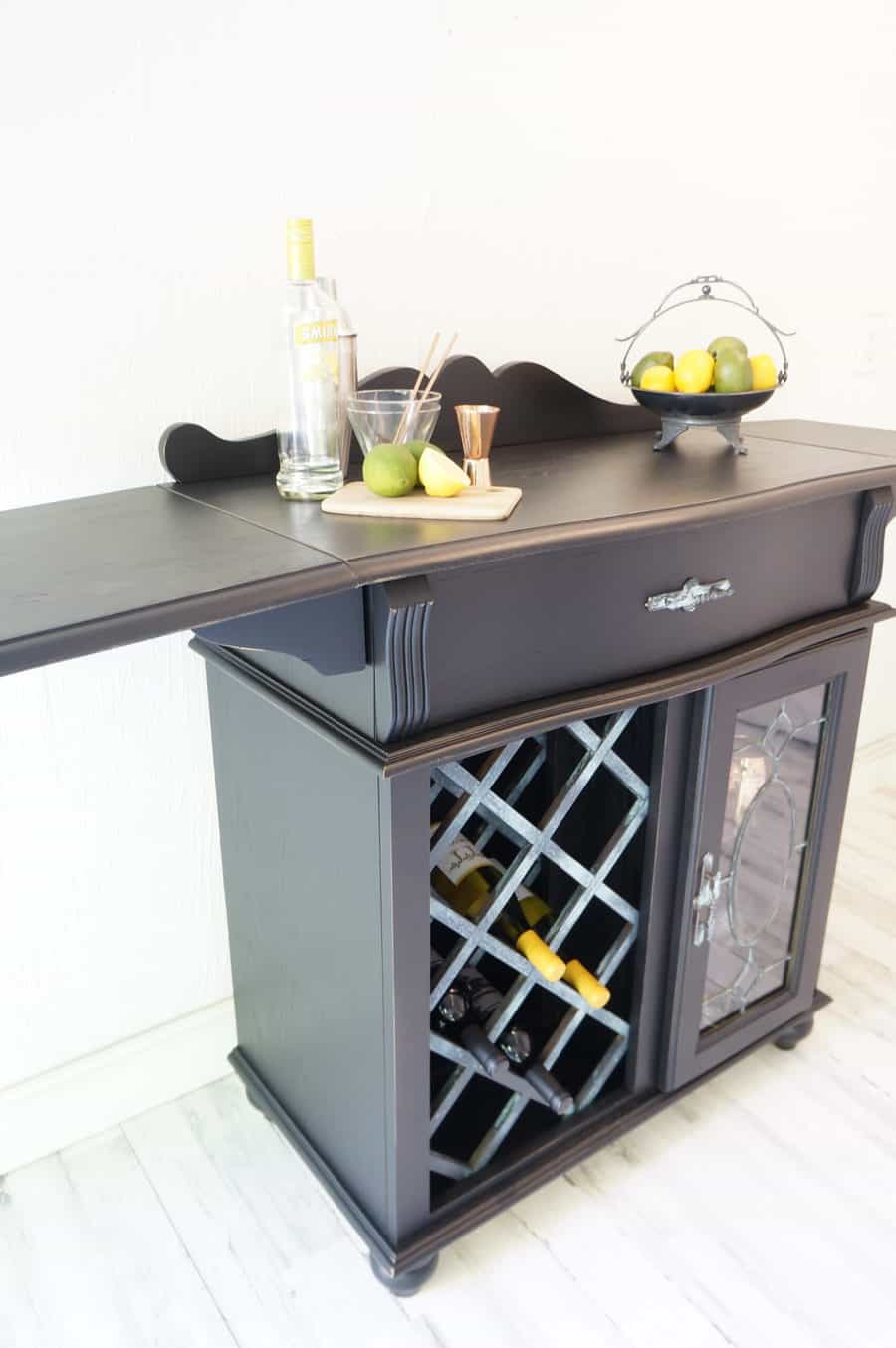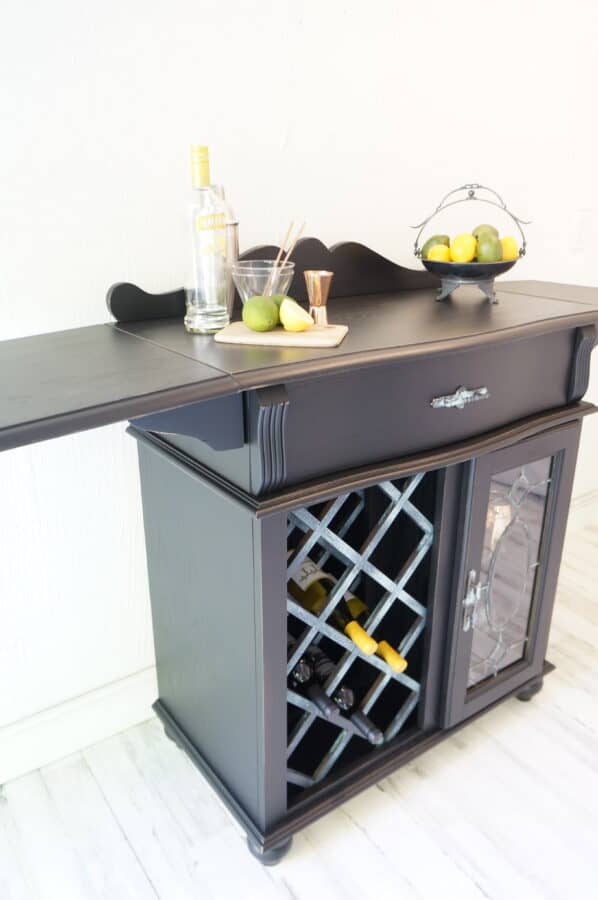 What do you think of this wine bar makeover?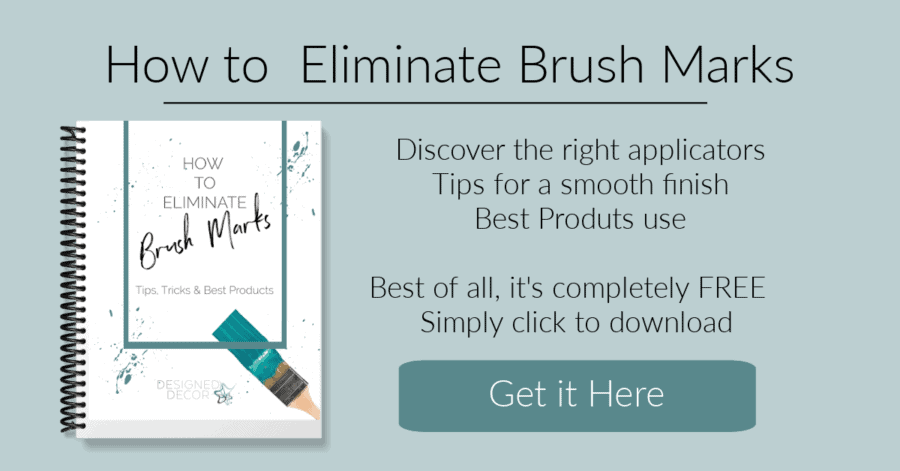 I painted the base of the wine bar using General Finishes Lamp Black and sealed with High Performance in flat.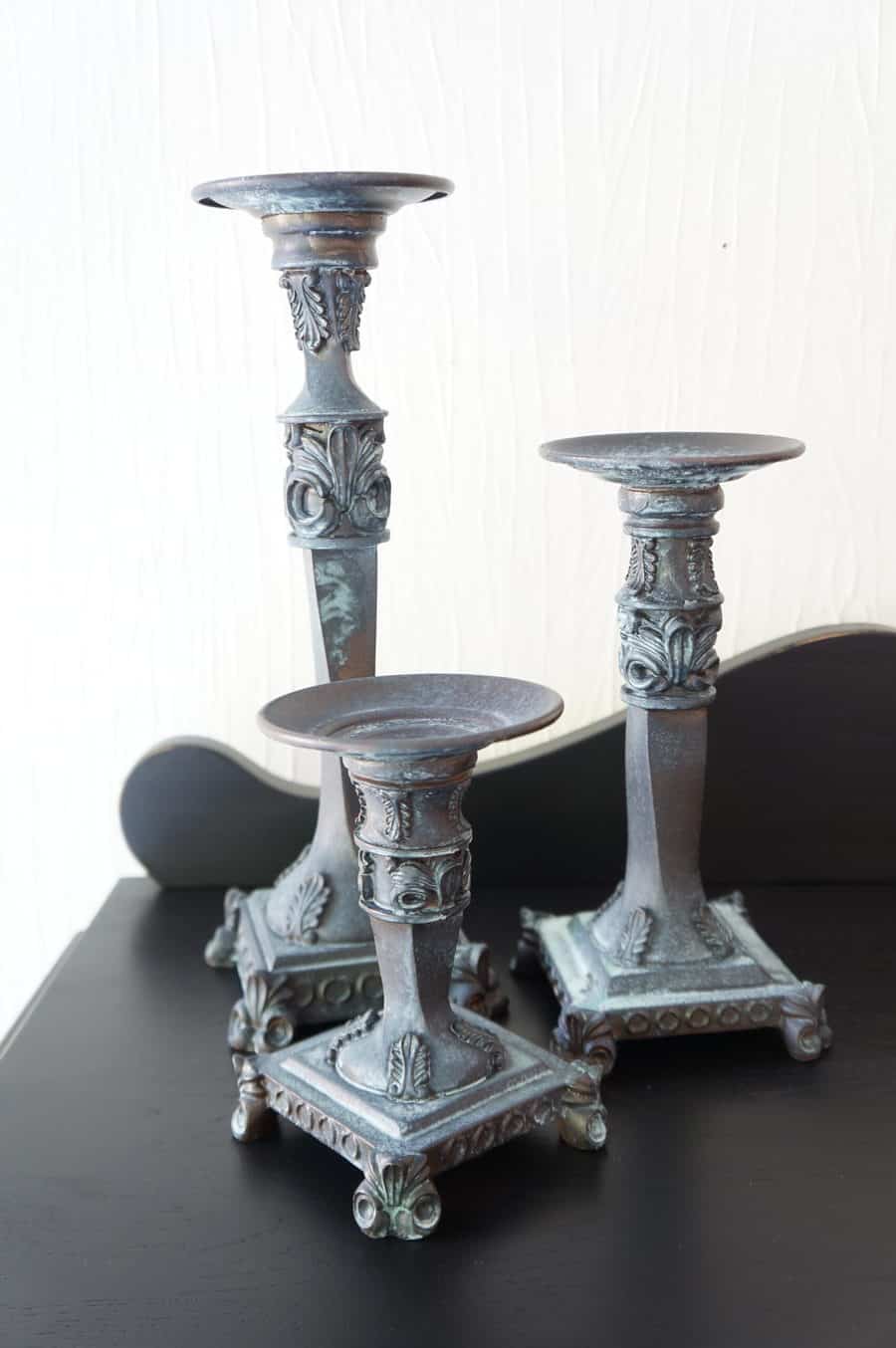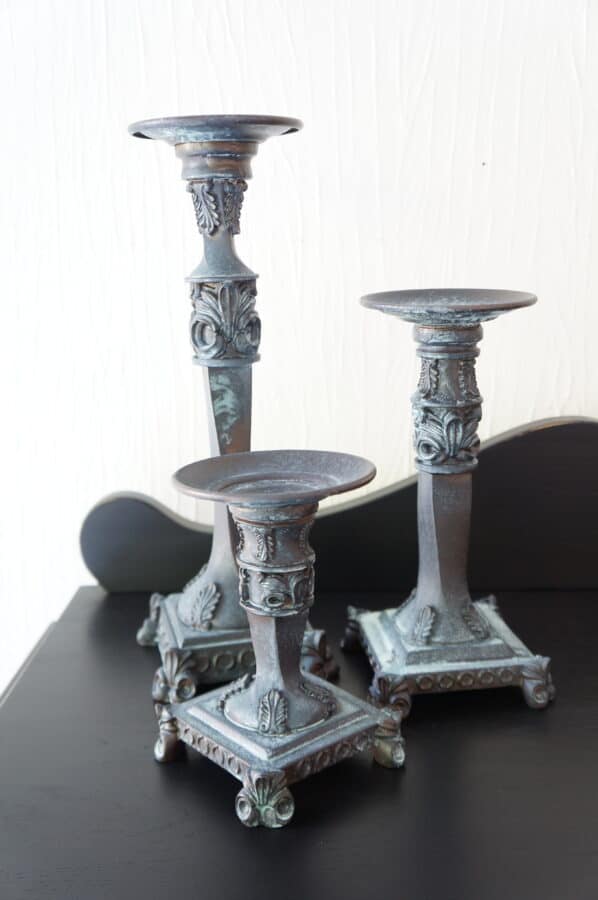 The patina effects can be used on all types of items. I have also used it for this outdoor bench makeover. You can see more patina effects inspiration from Modern Masters.
More Furniture Makeover Inspirations





Join the DD Community!
Join the Designed Decor Community and receive weekly free tips on DIY home projects, painted furniture, decorating, and much more.