I love finding fun pieces like this secretary dresser to give a makeover.  She was outdated and in need of something to give her a new life.
This post contains affiliate links.  Click here to see my full disclosure policy.
The fun part was the hidden secretary draw.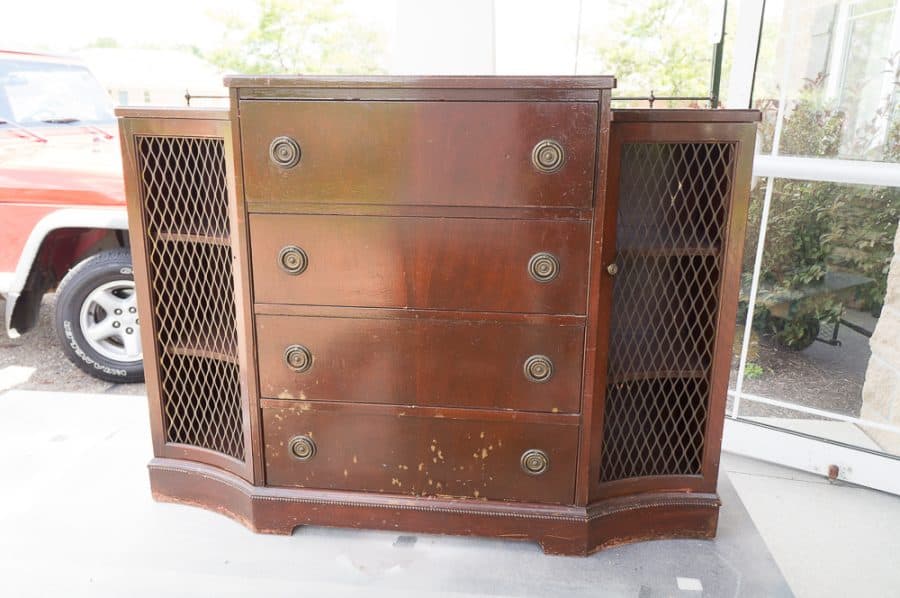 I usually try to keep the tops of furniture to have the original wood.  This one had a few issues on the top and it had a veneer piece on the top.  If you have to sand down too far on veneer, you lose the grain texture and they never stain up nicely, so this one needed to be painted.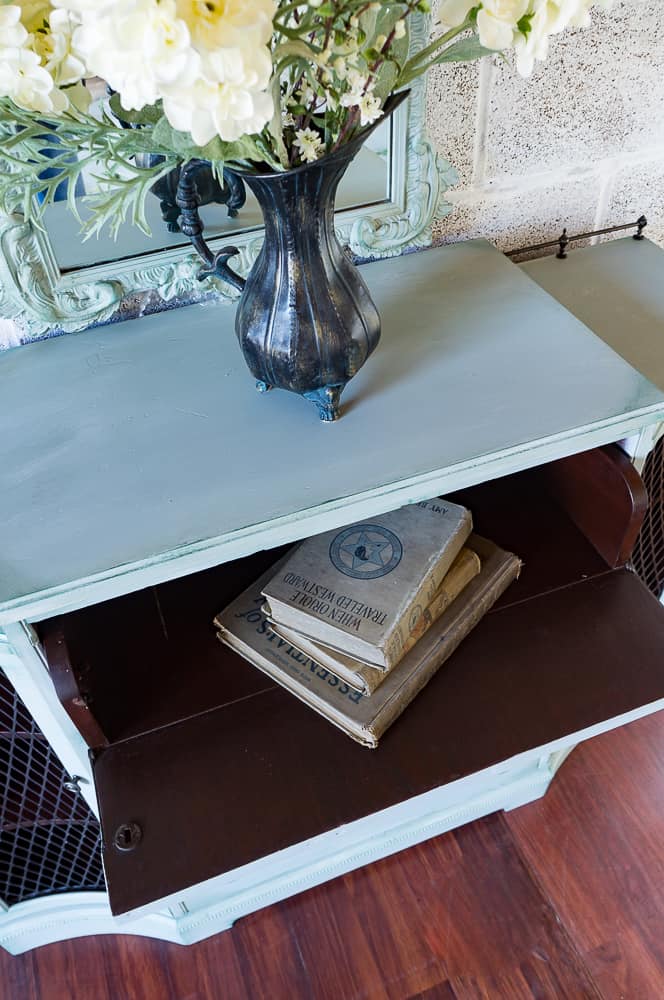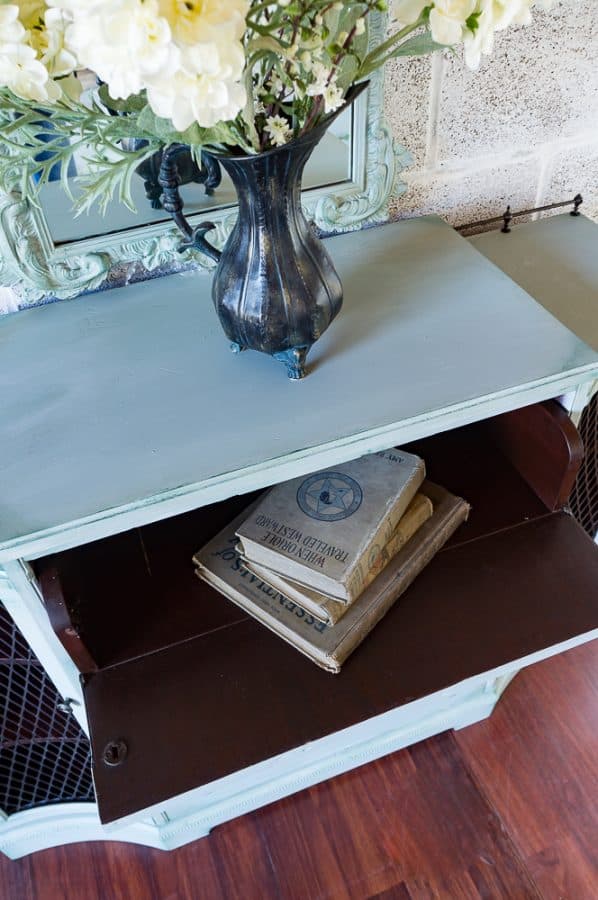 I did keep the insides of the drawer and the side cabinets to have the wood grain to give it the warm tones of the paint and wood combination that I love.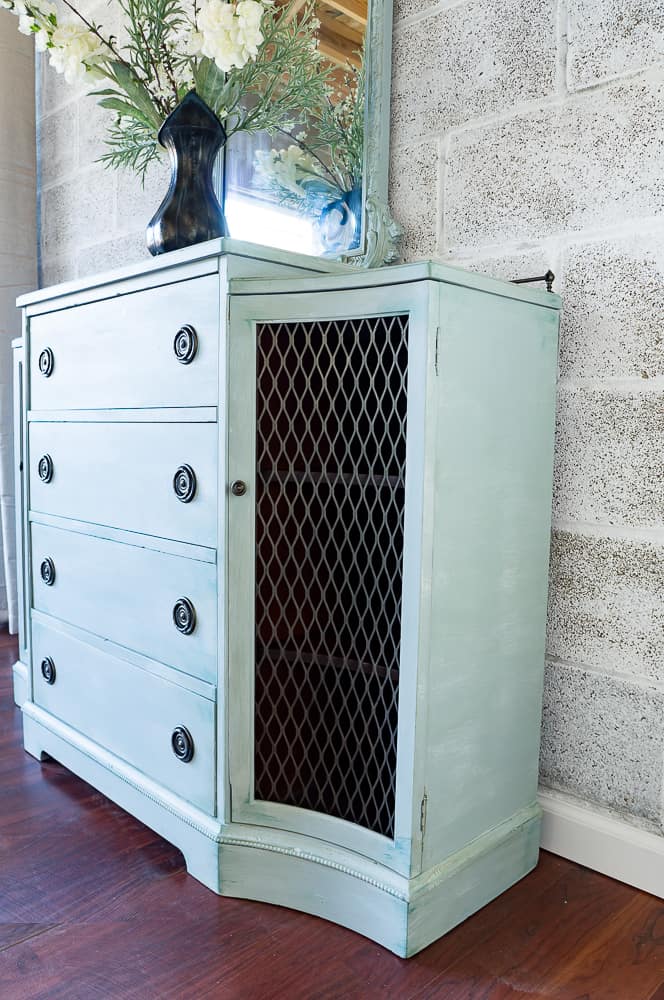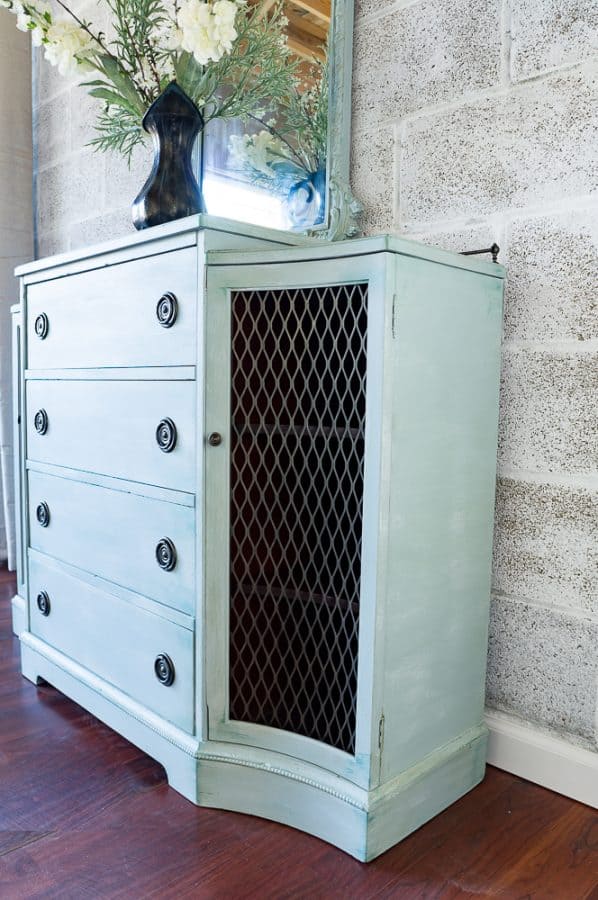 I painted the base in Creme de Menthe from Maison Blanche and used Ivory in Maison Blanche to do the blending and to gives the highlights to the paint finish.  I also used Modern Masters Metallic paint in Mystic Green to give it depth and so shine.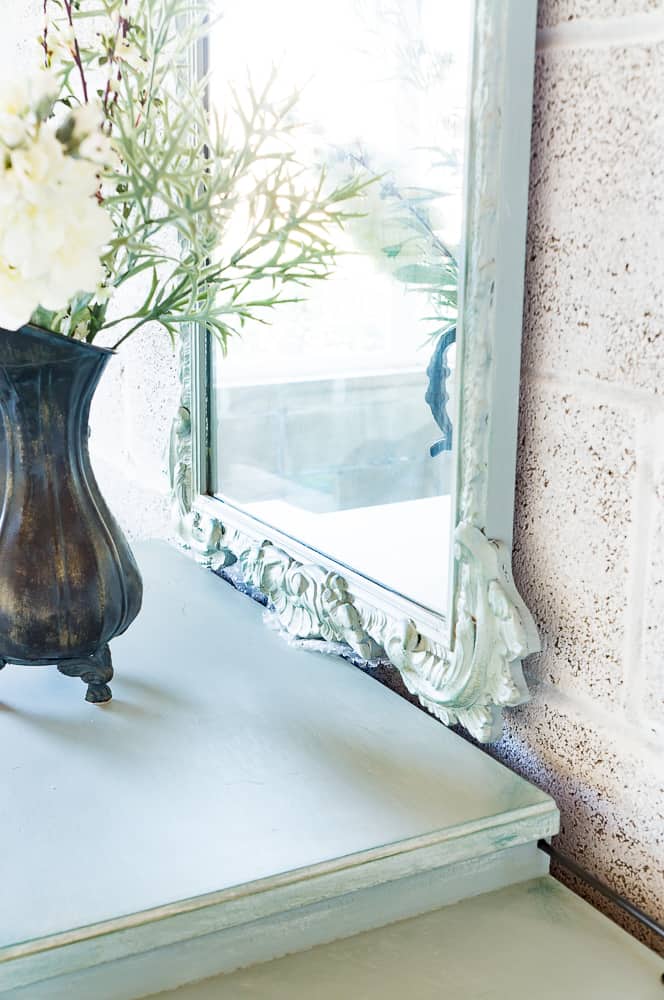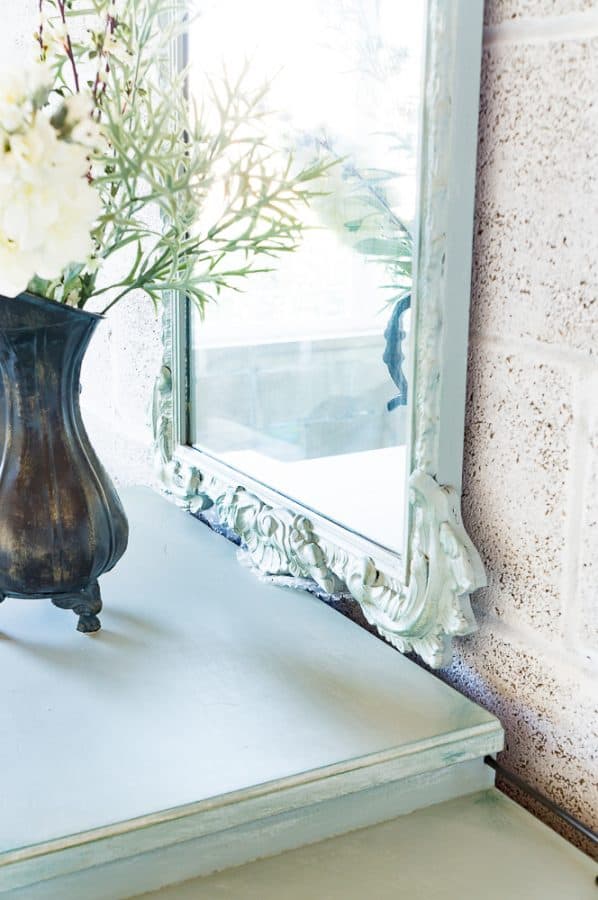 Here is a close up of the edge of the secretary dresser so you can see the 3 different paint colors that I used for the blended paint technique.  Need help with paint blending? Check out this online paint blending workshop that teaches how through step by step video tutorials.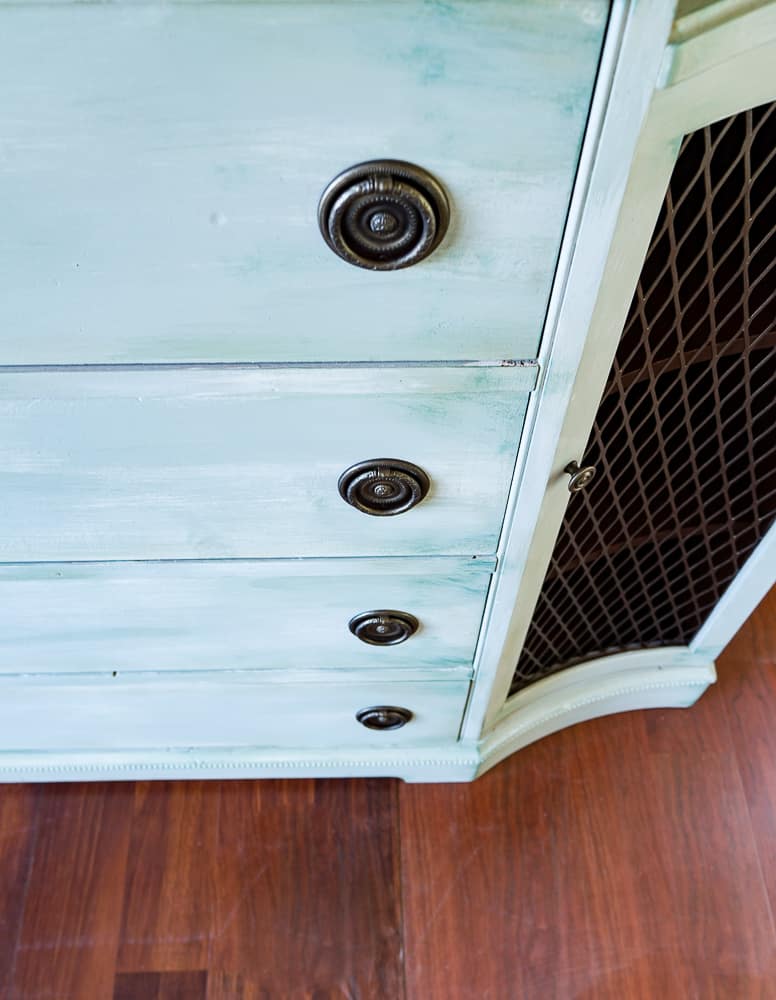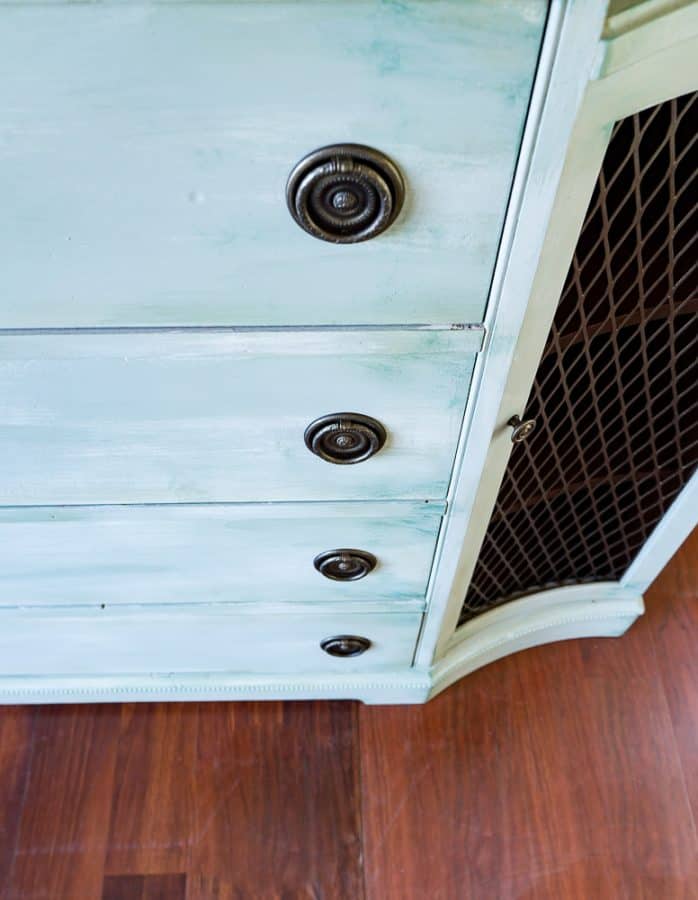 I painted the original furniture hardware pieces in my favorite hardware technique. You can learn all about this technique and 3 others in my How to Paint Furniture Hardware online paint video.

Join the DD Community!
Join the Designed Decor Community and receive weekly free tips on DIY home projects, painted furniture, decorating, and much more.