I completed this bench makeover with Metal Effects by Modern Masters and Thompson's WaterSeal Deck and House.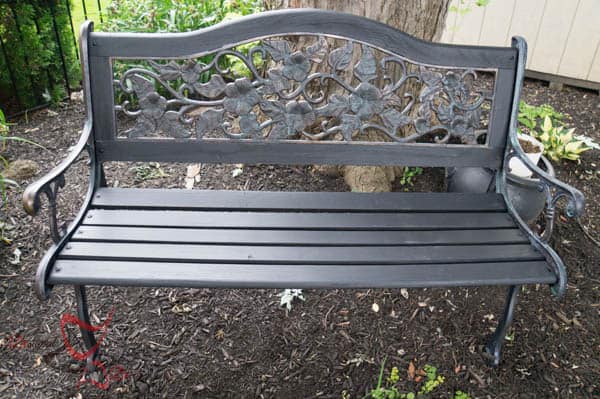 I love free, and this bench was given to me from Mr. DD's business partner. Steve is always on the look out for pieces for me, so of course I took this bench.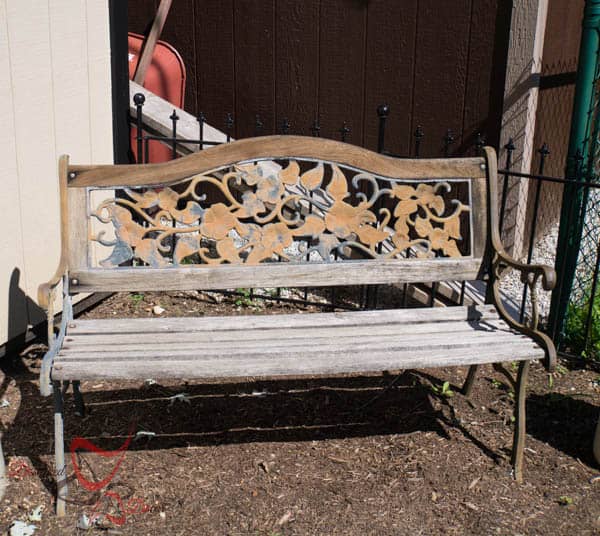 She is showing some neglect, just a bit. The stain had worn away and the metal was rusting away. I like the aged look of the metal, but it was too rusty for my taste. I wanted the aged patina look but not all the rust, so my answer was Metal Effects from Modern Masters.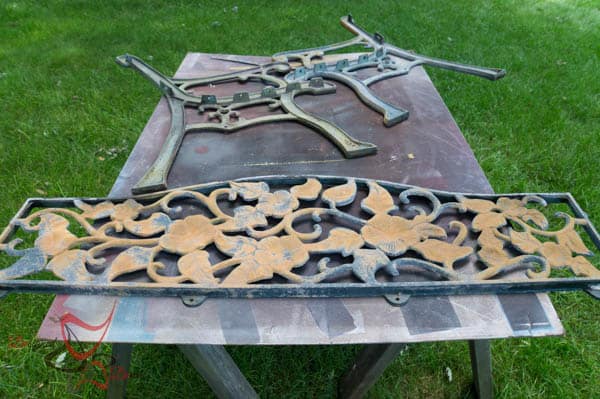 I took the bench apart and began to scrape off the loose rust with a small metal brush.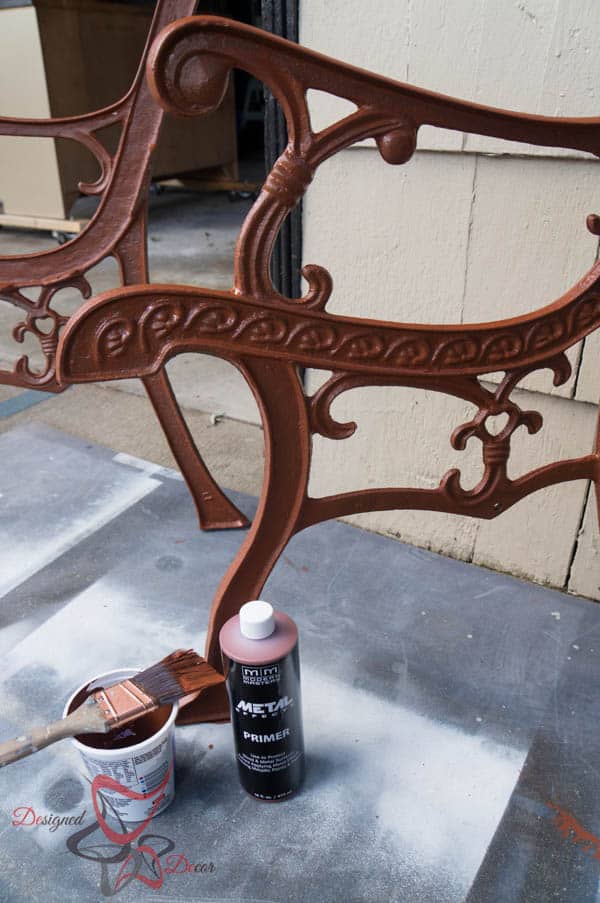 The next step after cleaning is applying 2 coats of the Metal Effects primer. This step is necessary so the patina does not eat away the surface you are applying it to.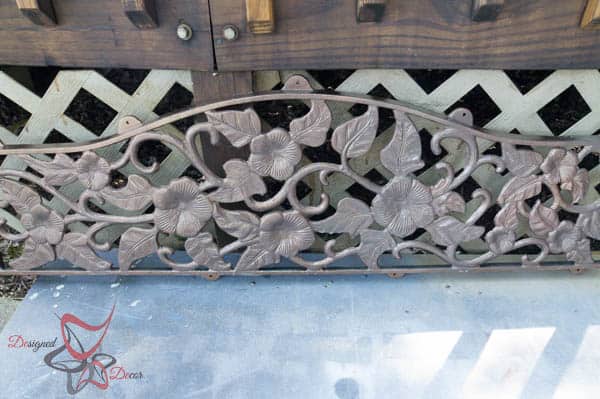 Next is applying the base color. I chose the bronze shade as I wanted the bench to have a subtle look and not pop out so much.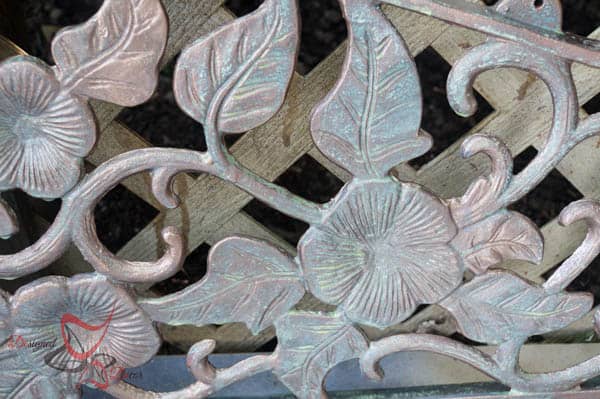 After applying the second coat of paint and while the second coat is still wet, you apply the patina. I used the blue patina color. I loved watching and seeing how the patina color came out over the paint.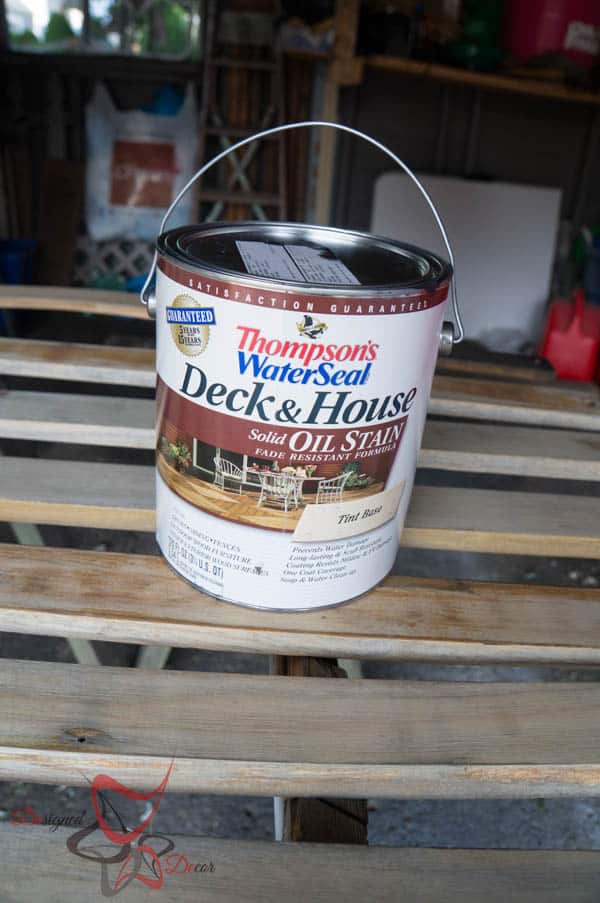 Next was using the Thompson's WaterSeal Deck & House. I chose to use the solid stain in the color Black Walnut. I wanted my bench black, black as I could get it, since my shutters and trim on the house are black. I sanded down the bench slates before applying the new stain. I chose to stain the bench instead of paint knowing the stain would hold up to the harsh winter weather better than paint.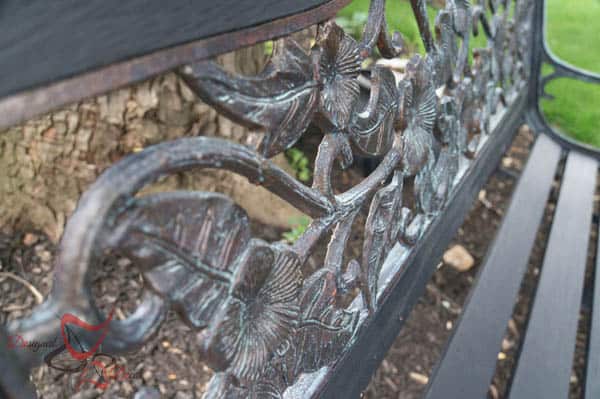 Once placed back together, I decided I wanted more pop against the black stain. I might take her apart again and apply some more of the green patina to get more of the metal to pop. I am sure that will be on the back of my to do list, so I will just have to see how the bench continues to patina over time.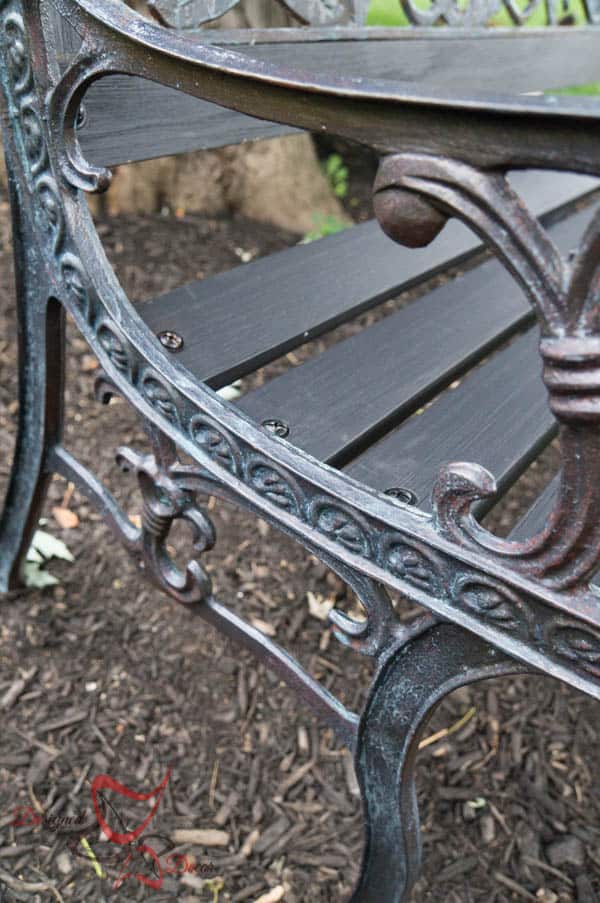 I cant wait to complete some more projects using the Metal Effects by Modern Maters. My next project will be using it on a dresser to sell at the shop. My intention was to sell the bench, but that changed after I set it in the yard, it grew on me and it began to call the space its home next to my shed and garden.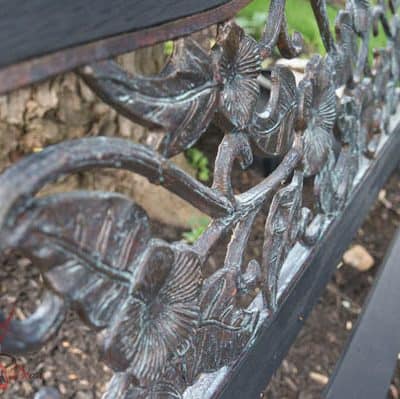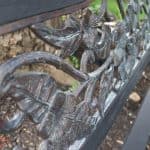 Join the DD Community!
Join the Designed Decor Community and receive weekly free tips on DIY home projects, painted furniture, decorating, and much more.