A paint meshing technique is a form of paint blending without using layers of paint. You can easily blend 2 to 6 colors together in one coat. This is an easy way to achieve color blending without brush strokes. The color meshing paint technique allows you to add depth and dimension to the paint in one easy application.
Furniture Paint Meshing Facts
Meshing with chalk paint adds depth, dimension, and beauty to any furniture piece, cabinet, or wall.
Color meshing technique can be used on any type of surface.
Use any type of paint for this paint blending technique
Use multiple colors to create endless color combinations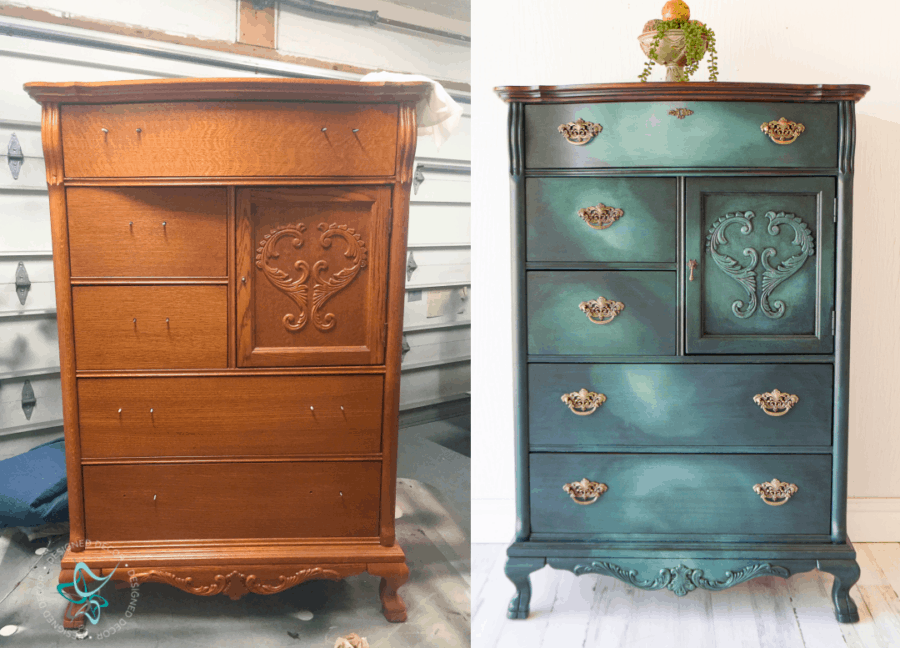 You achieve the paint blending process through the placement of the paint and using a color meshing tool. This allows you to add highlights and low lights throughout the furniture piece.
What you will learn
You receive a full video tutorial with step-by-step instructions on how to paint mesh. Watch the entire color meshing process from start to finish on a furniture piece. This is a comprehensive video tutorial pack full of the essentials with many tips and the best products to acheive the meshing technique.
Best practices for paint meshing
Complete list of the best products and tools
Detailed instruction on how to apply
Paint comparisons for which paint works best for color meshing
Time-saving tips and tricks
BONUS video: On how to prep properly.

You can easily learn to master this color meshing paint technique with my step-by-step tutorial video.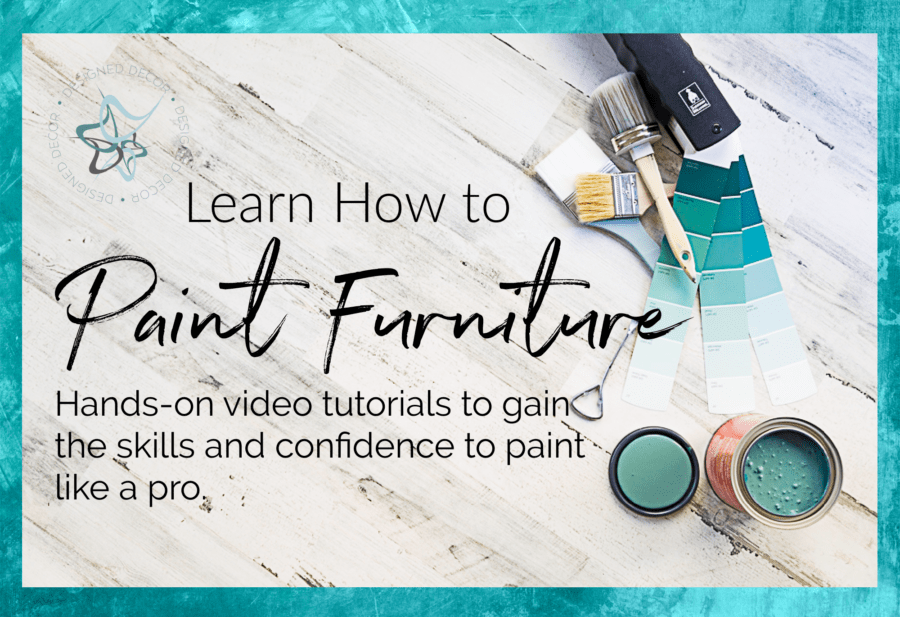 Are you wanting to learn how to paint furniture and just can't find the time in your busy schedule to go to a local workshop?
Frustrated with all the conflicting tutorials on "how–to" or "what products"?
Are you eager to learn a new paint technique and afraid you will mess it up?
Learn many different furniture painting techniques with video training from beginner to advanced.
Online Furniture Painting Workshops for every skill level
Insider Furniture Painting Tips and Tricks
****Learn how to paint furniture through online furniture painting tutorial videos from begginer courses to advanced diy furniture painting techniques.
Discover more Inspirations by clicking on each category photo





Join the DD Community!
Join the Designed Decor Community and receive weekly free tips on DIY home projects, painted furniture, decorating, and much more.