I love to add stenciling to furniture pieces to give them an extra look above the basic paint. This stenciled wood dresser is a perfect way to give some added dimension to a furniture piece. This post contains some affiliate links. Click here for my full disclosure policy.
I love how the stencil gives added detail to the drawer fronts.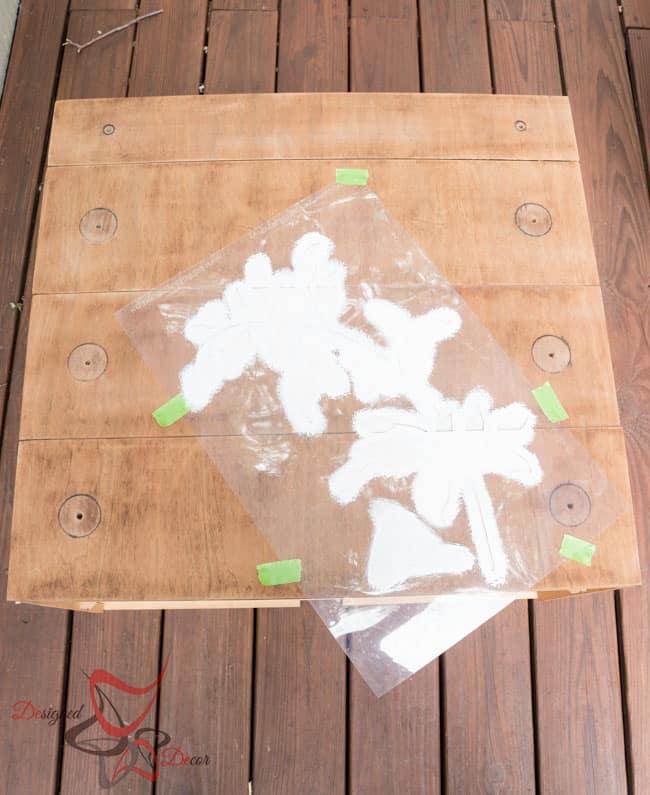 I sanded down the drawer fronts to the bare wood and placed the drawers together and stenciled while the drawers were together to give the design a continuous stencil. The stencil I used was from Cutting Edge Stencils – Budding Clematis 5 PC. kit It is part of a 5 piece stencil set and is a bit pricey. I also found this similar set from Royal Design Studio, Ivy Floral, that you could achieve the same look.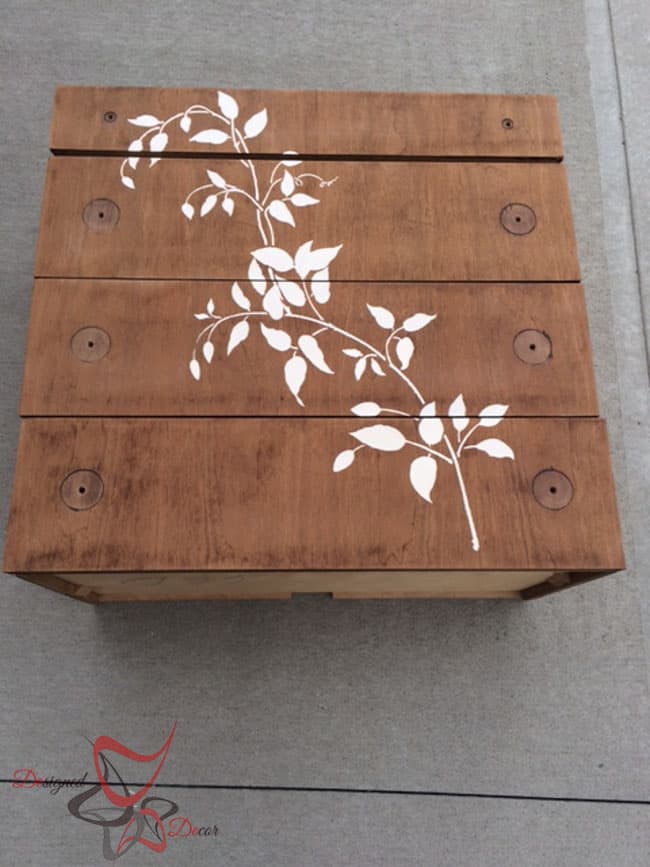 Once I had the stencil complete, I stained over the paint. I like how the stain darkens the paint. This picture above is still the unstained drawer fronts. I was going to do an ombre stain effect on these drawer fronts but the wood was the wrong type of wood to complete an ombre effect. Maybe I will find the perfect dresser on to do an ombre stain because it is still on my to-do list.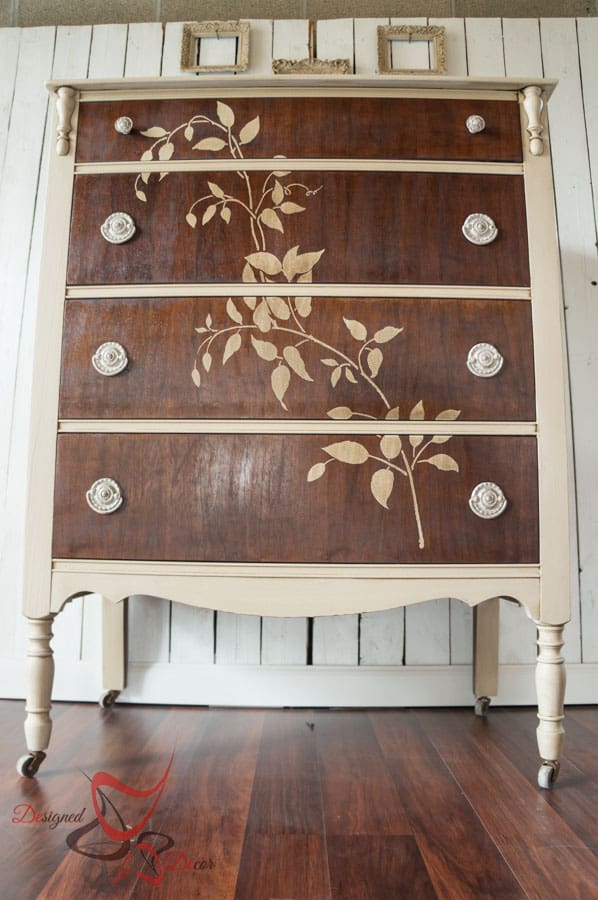 I used Maison Blanche Vintage furniture paint in cobblestone and sealed with light brown wax on the base of the dresser.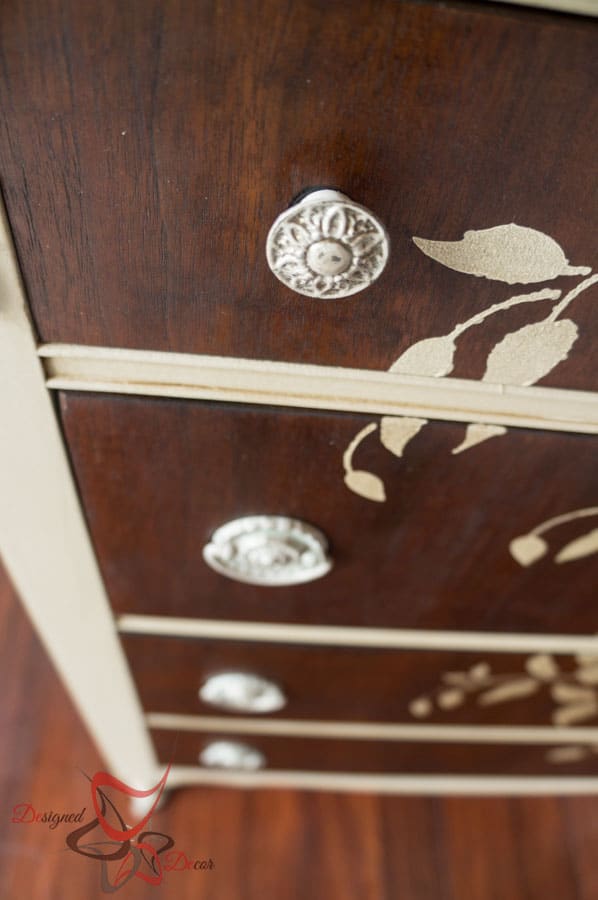 I also painted the original hardware the same color as the dresser.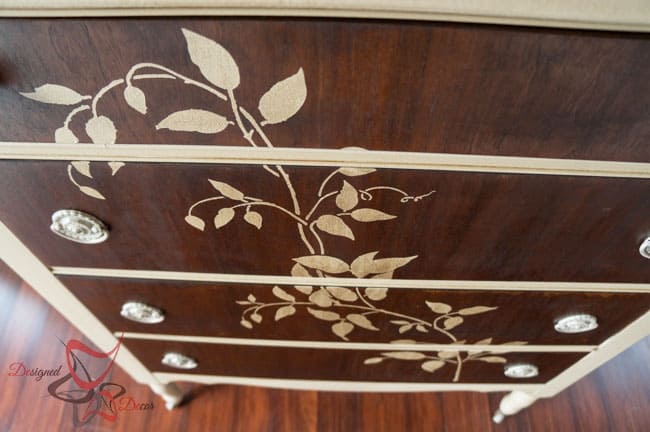 I like how the stenciled drawers are separated by the wood drawer supports. It gives the stencil more interest by breaking up the continuous pattern.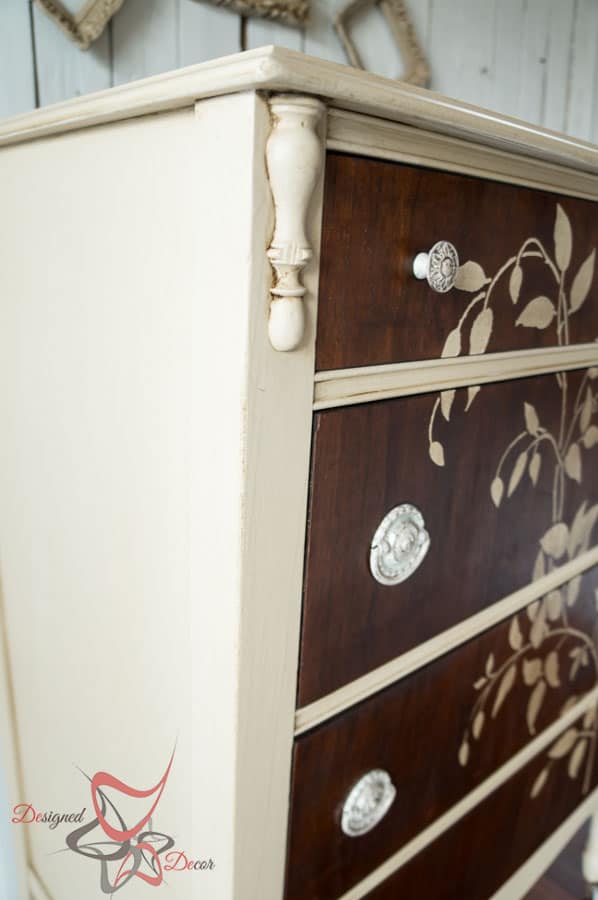 This picture really shows how the wax settles in the carved grooves and gives the piece the antiqued look.

Join the DD Community!
Join the Designed Decor Community and receive weekly free tips on DIY home projects, painted furniture, decorating, and much more.