Have you seen all the beautiful floral printed furniture on Pinterest and Instagram?  Have you ever wanted to achieve that same look but don't know how to paint those beautiful florals on anything let alone a piece of furniture?  Well, I am going to share how to easily have floral printed furniture.
I have seen people achieve this look by hand painting.  If you have that gift, that certainly would be the best way to get the floral on furniture.  I have seen others use stencils, which would take forever as you would have to wait for the paint to dry between layers.  I have also seen others using a projector to trace the floral and then hand-painted.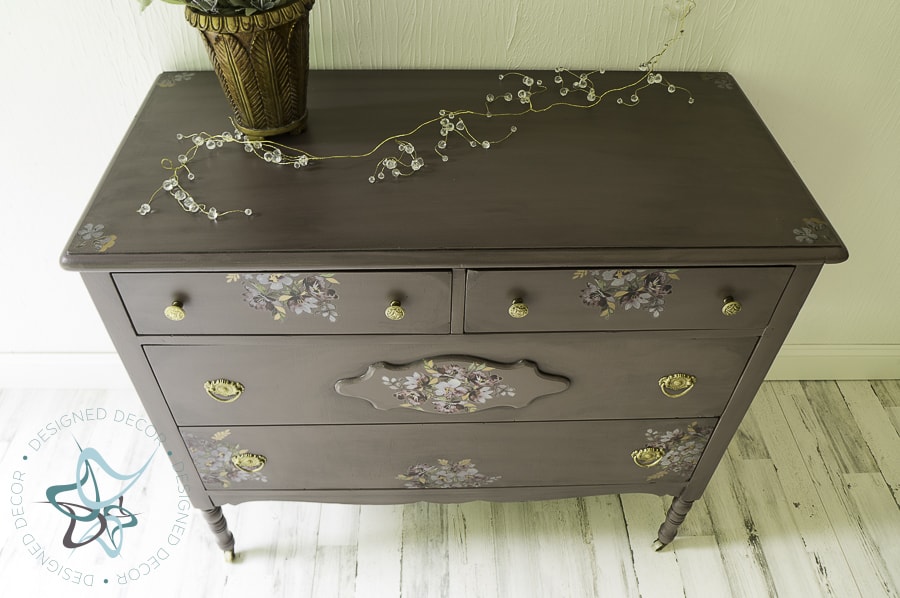 If you are like me and lack the talent for detailed floral painting or the patience to do the other methods I mentioned, stick with me and I will show you the EASY way!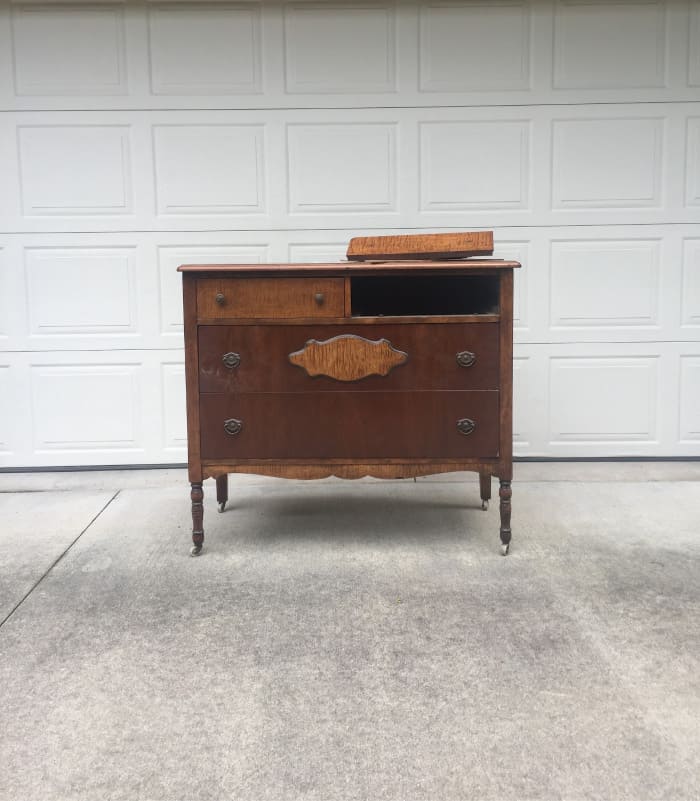 This dresser was in ok shape when I bought her.  She needed a few repairs to the drawers but all the pieces were there just needed to be glued back together.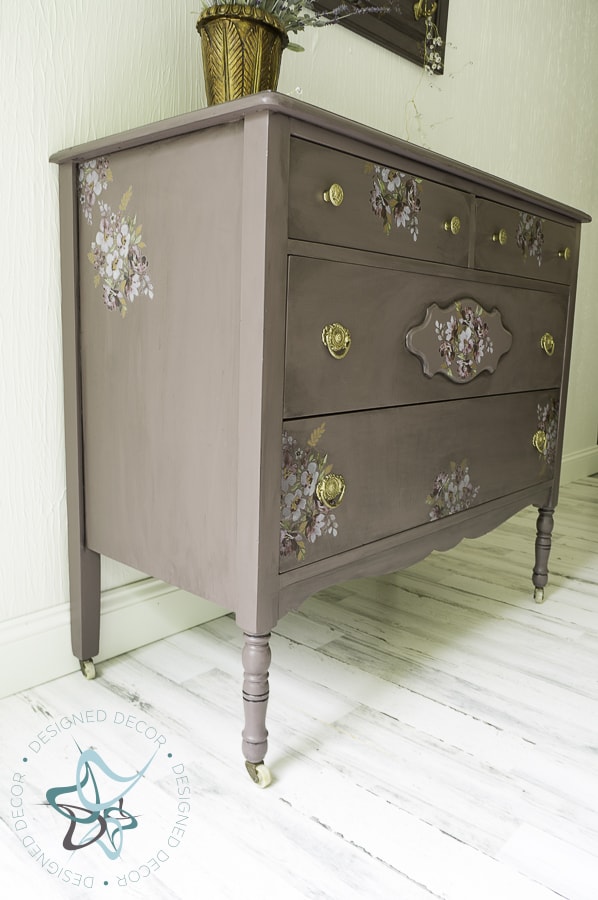 This post contains affiliate links.  Click here to see my full disclosure policy.
I created a deep plum paint color by mixing thistle and iron gate furniture paint. This was a color in the floral pattern that I selected, more on the florals in a minute.  I painted the entire dresser in this custom color using my Wagner Flexio 5000 sprayer
.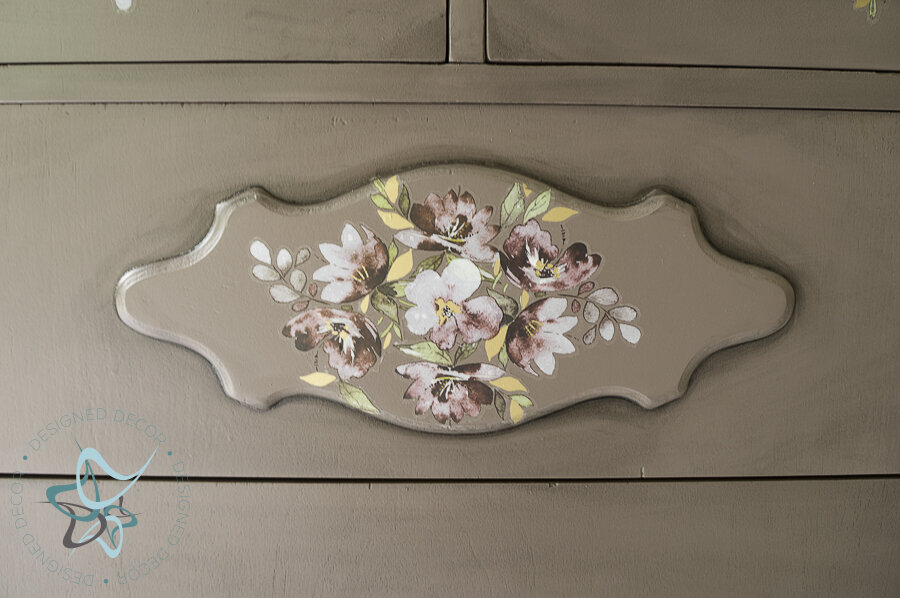 I used decor transfers from re-design with Prima to add the floral details to the dresser.  It was so easy to do.  I figured out my placement, cut the transfers, and rubbed on with the tool that came with the transfers.  You can read more on how to do this process on their site.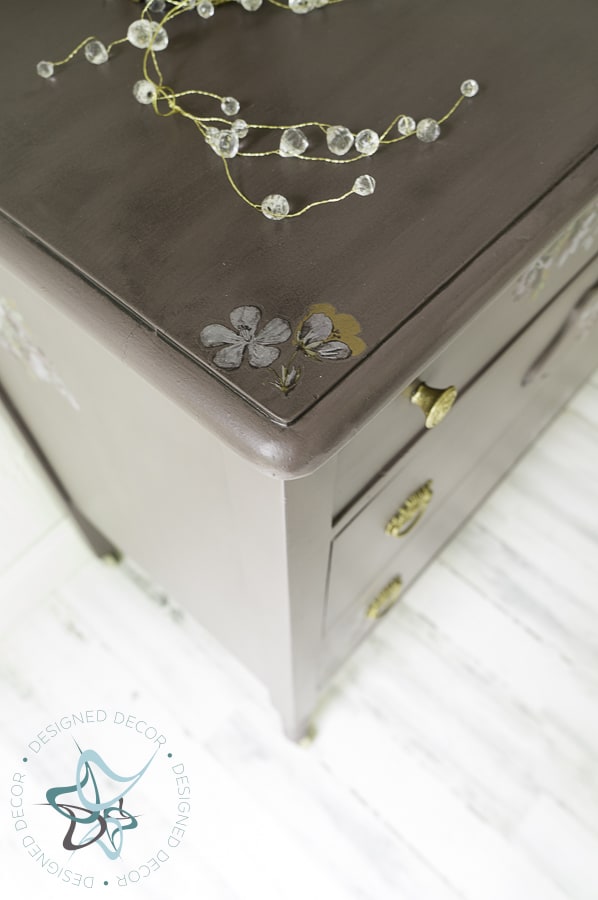 I sealed the piece using black wax.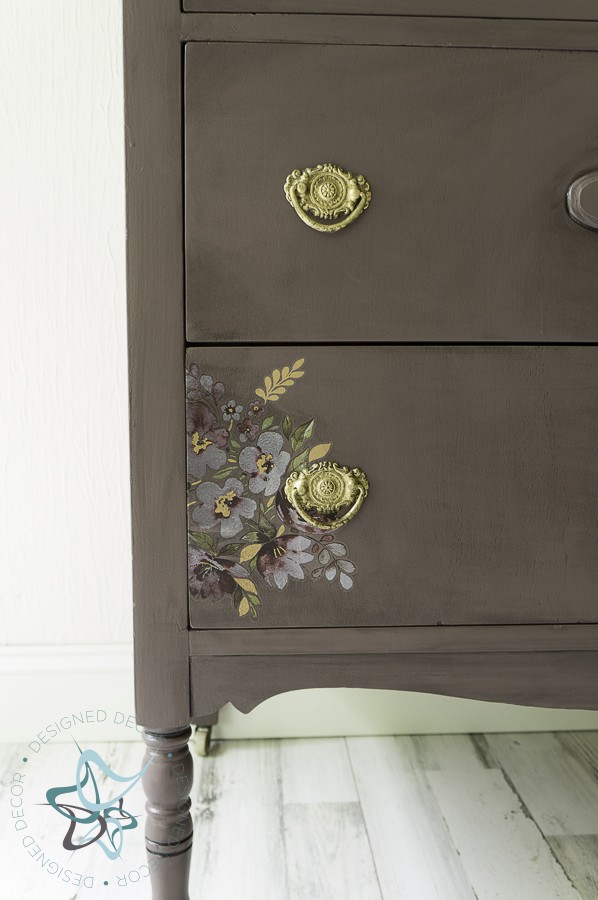 I finished the hardware using one of my go-to favorites.  If you would like to learn 4 different hardware finishes, stop over to my shop to learn more.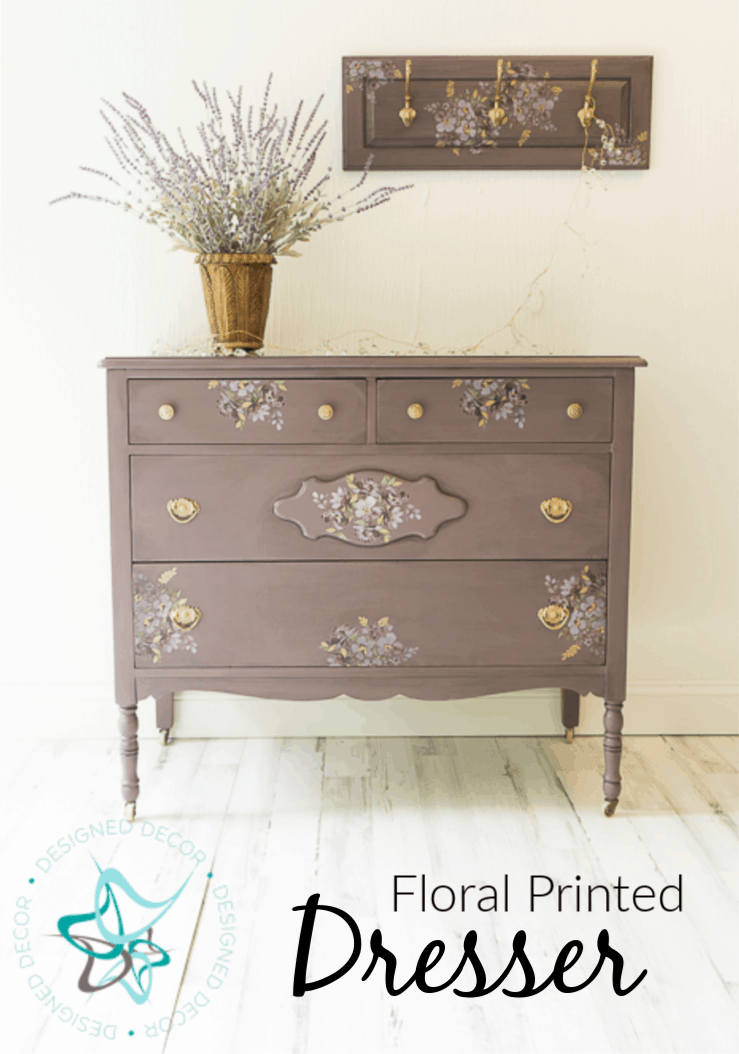 I can't wait to do more decor transfers on furniture pieces.  Stopover to re-design with prima so you can see all of their transfers, they have so many selections and more than just floral. They also have stencils, screenprints, chalk paste and so much more.

Join the DD Community!
Join the Designed Decor Community and receive weekly free tips on DIY home projects, painted furniture, decorating, and much more.