I am excited that the weather is getting warmer so I can get outside and build another repurposed headboard corner bench.  We had a 2-day event at the shop and this one sold right away.  I am also having a few people request that I make a few more.  Today I am going to share how this corner bench was built using a queen headboard and what products I used to get the gorgeous finish.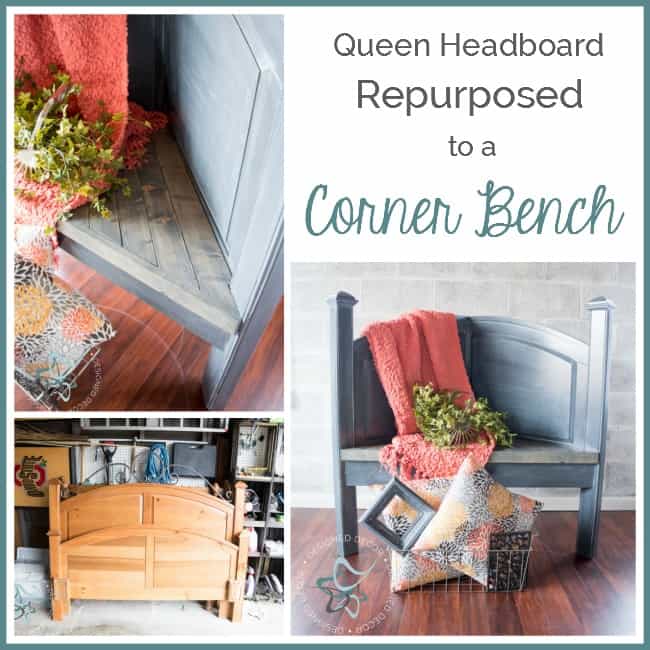 This headboard was a roadside rescue, and I brake hard for headboards.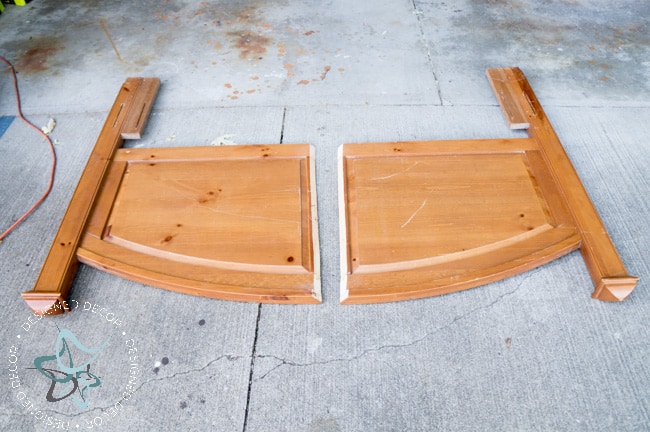 We started by removing the metal decor piece from the top and cutting the headboard down the center.  You can use a circular saw or a table saw to get this job done.  After the initial cut down the center, we made a 45 degree cut on each piece, to miter the corners together.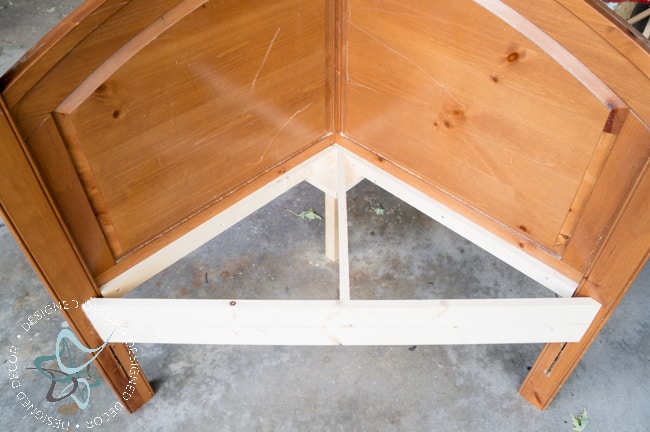 We added a back support leg, seat supports on both sides and attached them using Gorilla Wood glue and a drill.   The front support panel we attached using a Kreg Jig since I did not want to see the screws on the front side.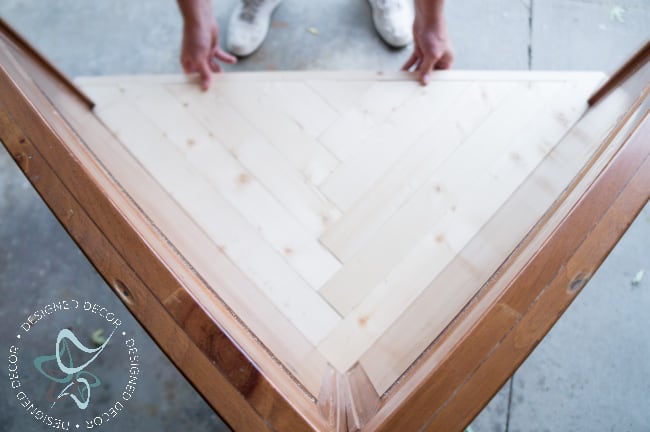 I designed a diagonal pattern for the bench seat.  It was a lot of cuts, but I think it ended up being easier since the only angel cuts we had to do was on the end.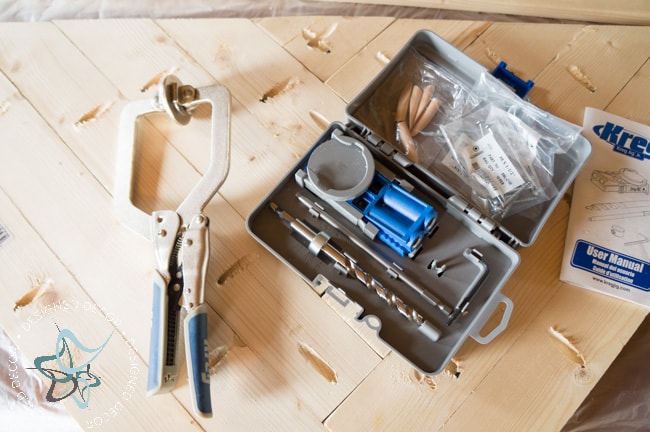 We also used the Kreg Jig to attach the seat together.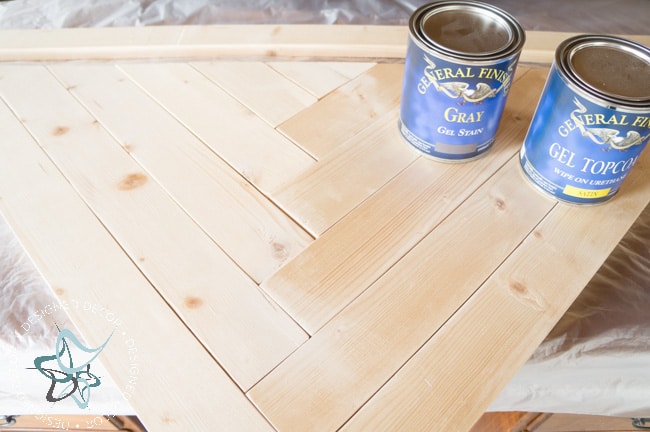 Now the pretty begins!  I used General Finishes Gel Stain in Gray and sealed with Gel Topcoat.  This was the second time using the gel top coat and the verdict is; definitely making it a staple in my refinishing products.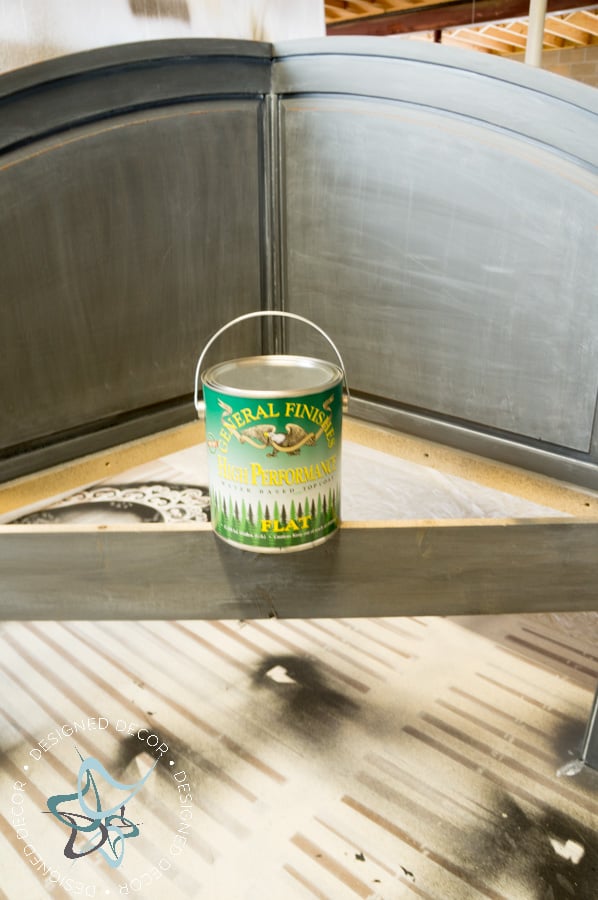 I sprayed the bench using General Finishes Milk Paint in Queenstown gay.  This was the first time using this product and I love the results.   The milk paint sprayed on so nice and had great coverage.  I sealed with the High-Performance flat and glazed with Glaze effects in winter white.  I love the final results and I am now a HUGE fan of General Finishes products.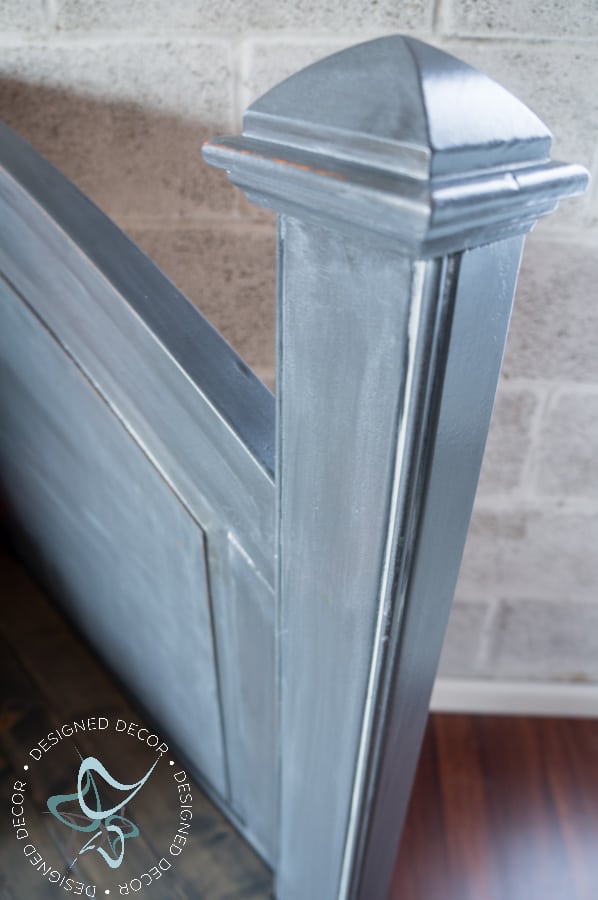 More great repurposed headboard makeovers.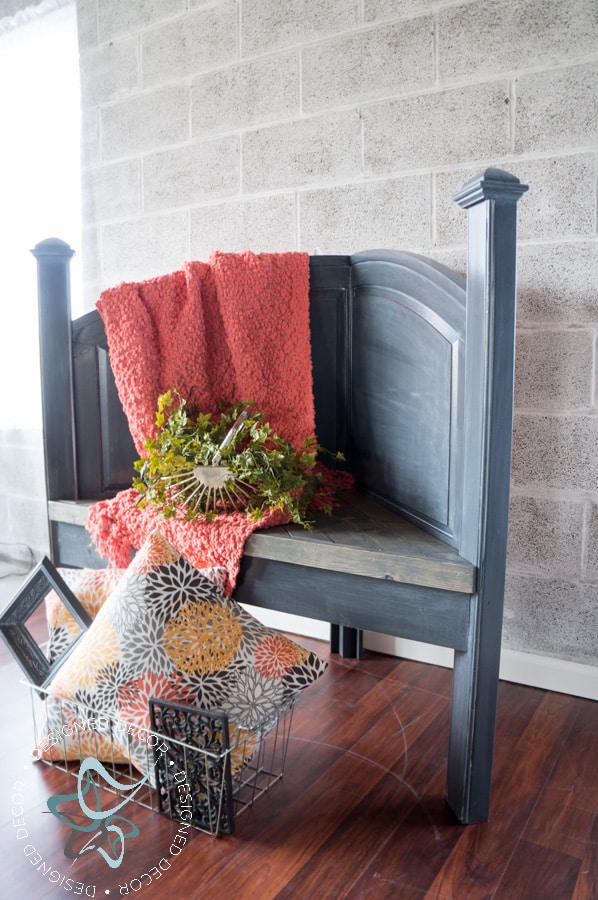 I am off to build a few more headboard benches, stay tuned for more.

Join the DD Community!
Join the Designed Decor Community and receive weekly free tips on DIY home projects, painted furniture, decorating, and much more.