I love my new shoe closet. I turned a very small bedroom into my closet and turned the very small closet that was in that bedroom into a shoe closet. We ended up building pullout shelves for the space.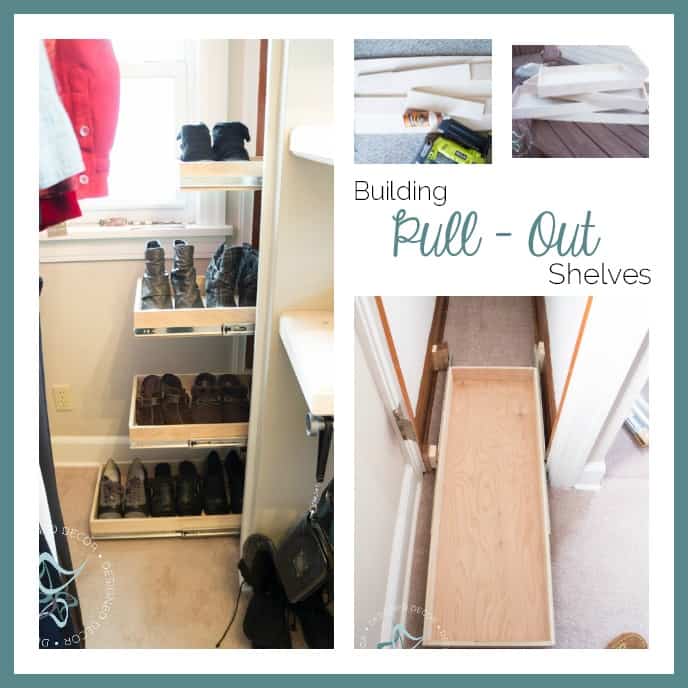 Building pullout shelves was the best use for this narrow but deep closet. We needed to be able to pull them out in order to have access to what was on the back of the shelves.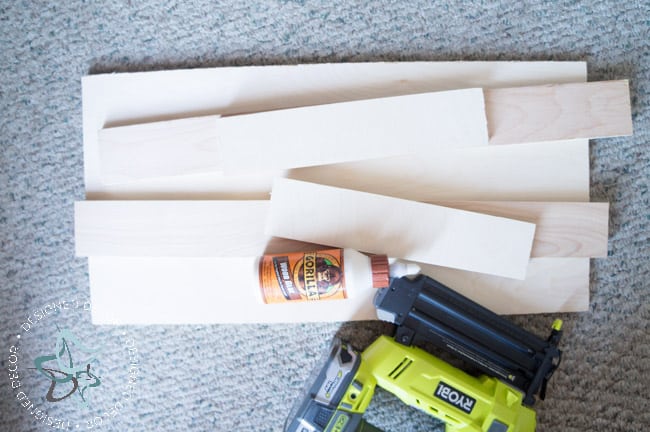 We started by ripping down a 4 x 8-foot piece of PureBond Plywood. The wood was cut to 11.5 wide x 2.75 and the lengths varied. This tiny closet is built into the roof line so the shelf length is smaller as the closet gets higher.

Using the PureBond plywood gives an affordable way to build the shelves and they are not ugly like other plywood products.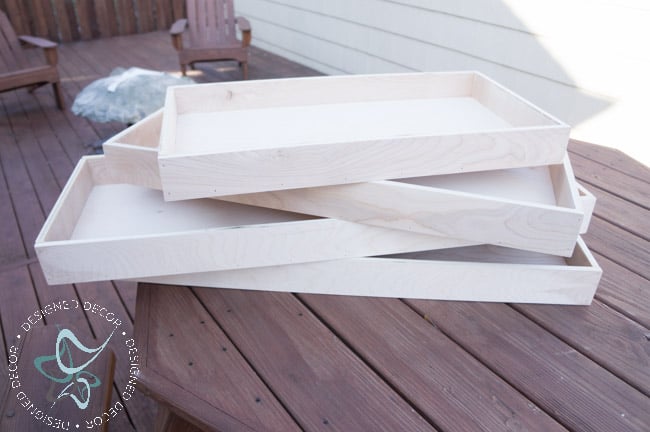 I assembled the drawers using Gorilla wood glue and Ryobi Brad Nailer.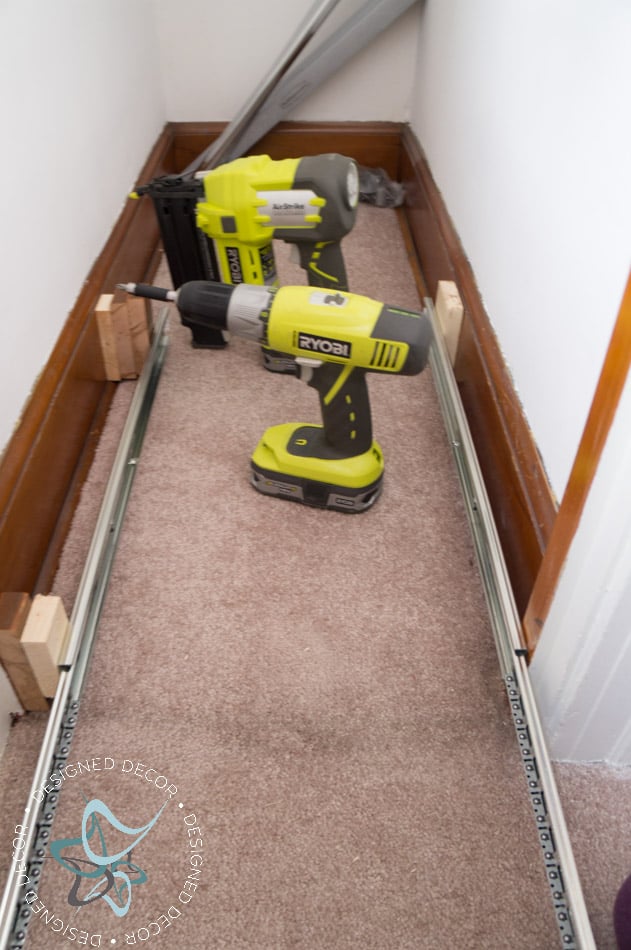 Since this little closet was located in a tiny space next to a window, when the closet door was opened it was on the window ledge which prevents the door from opening fully. We had to assemble the drawer slides to be at an angle, so we could pull out the drawers without rubbing against the door since the door did not open completely. We did this by building up spacing blocks to attach the drawers slides.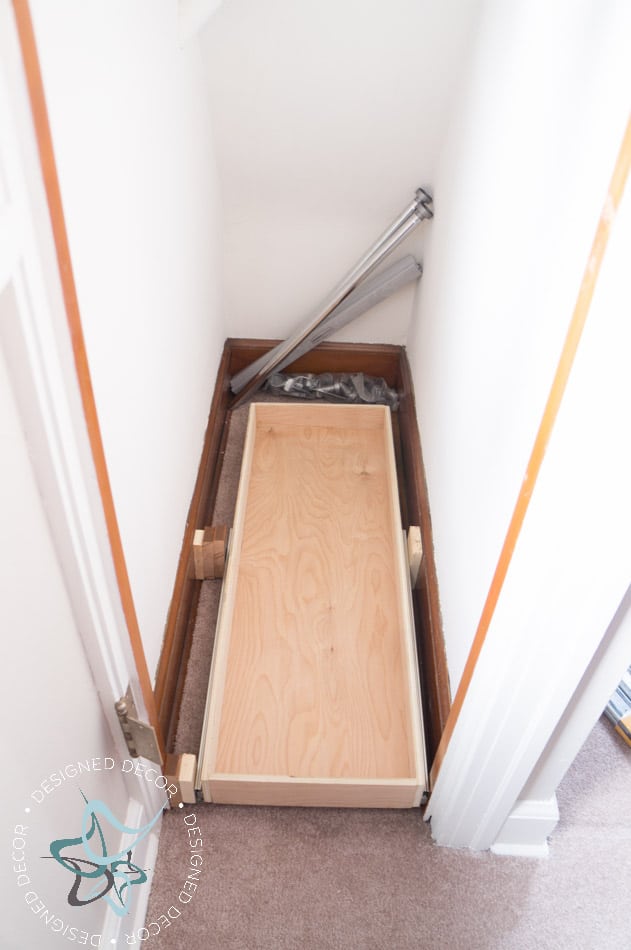 We started by placing in the bottom shelf and adding the next highest since there is a small amount of working space between the drawers.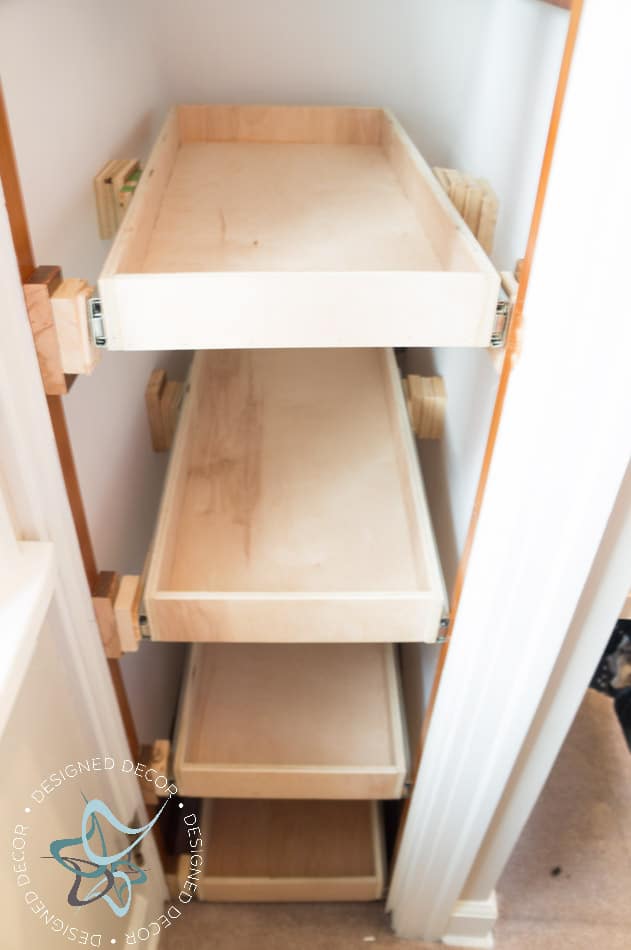 After we had the first 4 drawers in place, we decided the space between each shelf was a waste of space, so we added in 2 more drawers.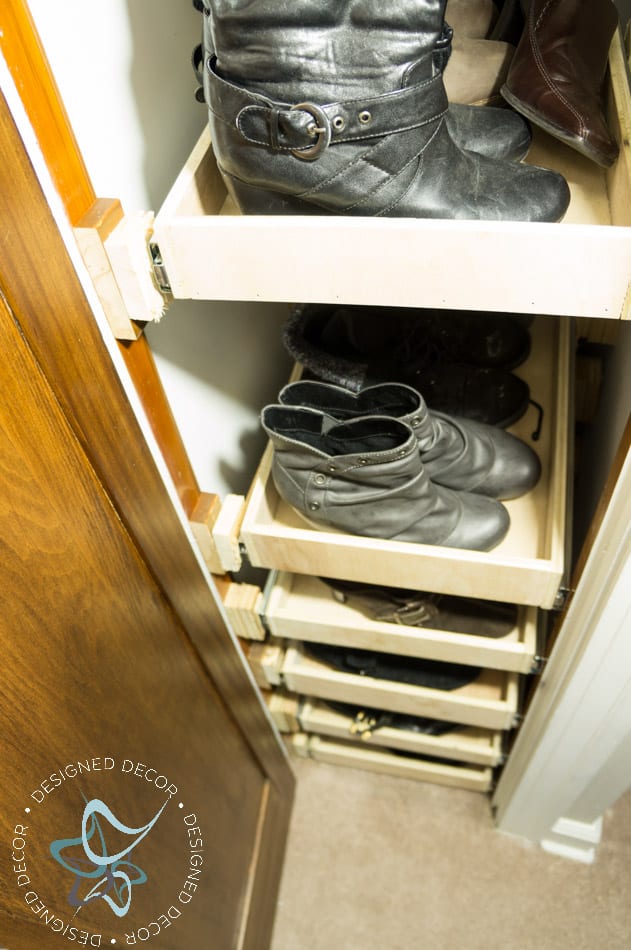 I do have plenty of room on the top 2 shelves to place boots.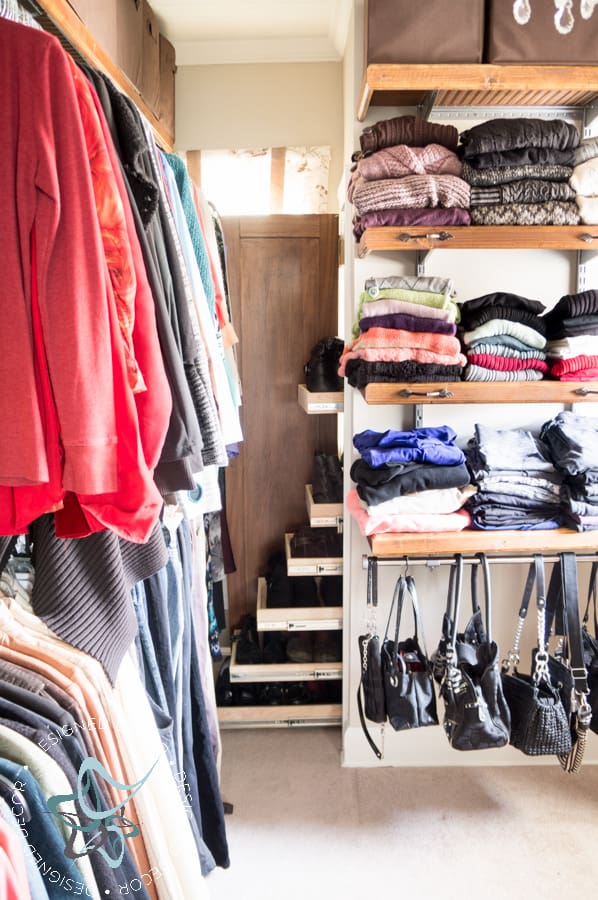 I love not having the clutter of my shoes on the floor of my closet. They are all placed in the shoe closet which helps in keeping the space clutter free. Well, not all of my shoes are in that shoe closet, only the seasonal ones. I have 2 bins of other shoes stored in the other small closet in this room. A girl can't have too many shoes, Right? Make sure you follow along with the progress on my closet makeover on a budget. Last week I posted how we added beadboard to the ceiling.

Follow along with the Closet Makeover Posts:
Join the DD Community!
Join the Designed Decor Community and receive weekly free tips on DIY home projects, painted furniture, decorating, and much more.