We found an inexpensive way to add warmth to my closet makeover and it has a function. We added Wood Cap Shelves to the wire shelves we already had in the closet space.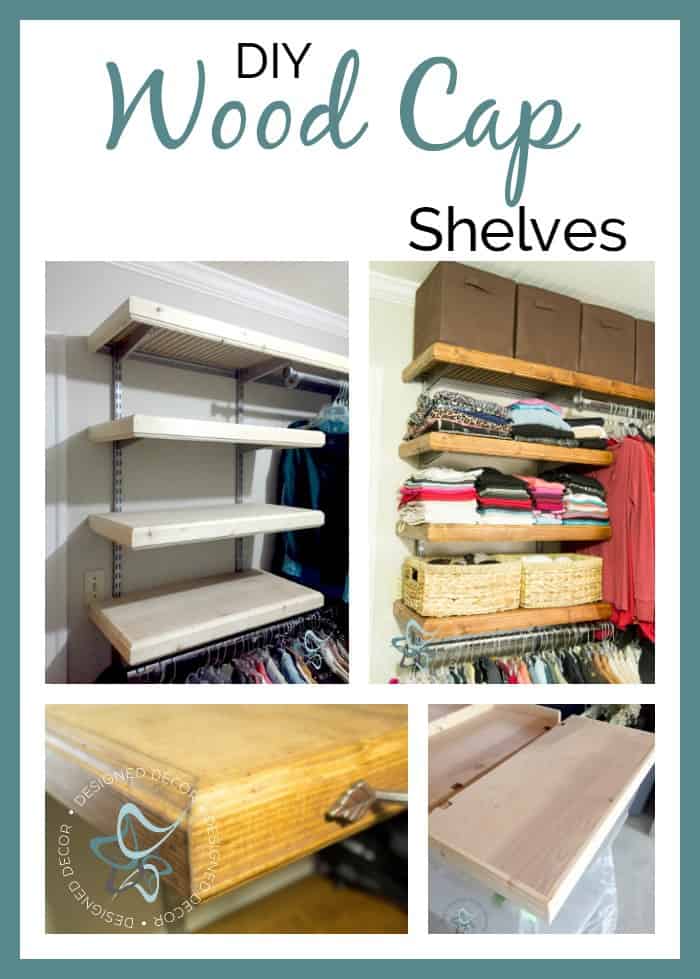 I hated how my clothes would fall through the wire shelves and the fact that they would leave wire marks on the piece that was on the bottom. We decided to build wood cap shelves and this was the perfect answer for function and decor.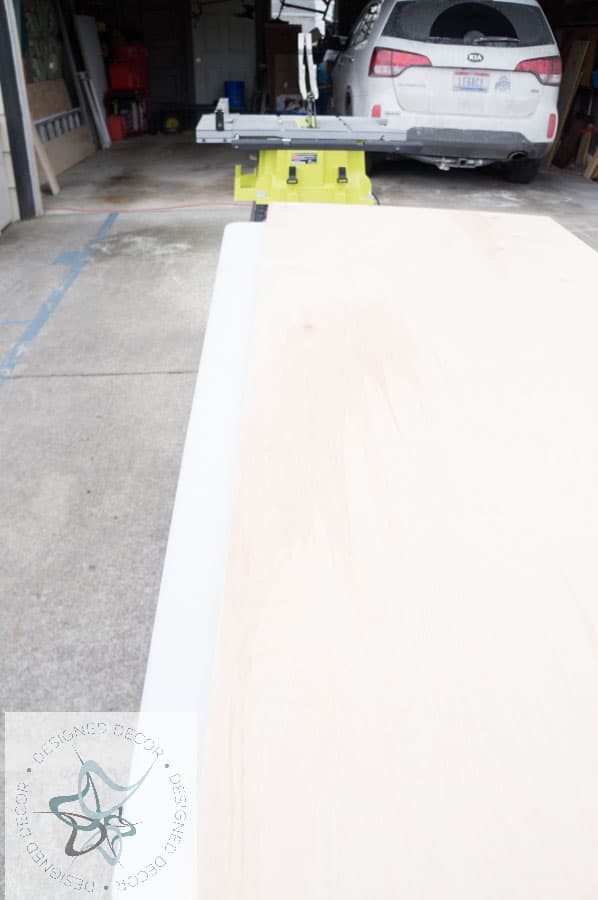 We used PureBond Plywood and 1 x 6 pine boards for the edge pieces to build the shelves. I used the same PureBond Plywood to build the pull-out shelves in my shoe closet.

I like using this product because it is cost effective and the wood grain on the top is pretty enough to be stained. You can't stain most plywood as they are not very pretty.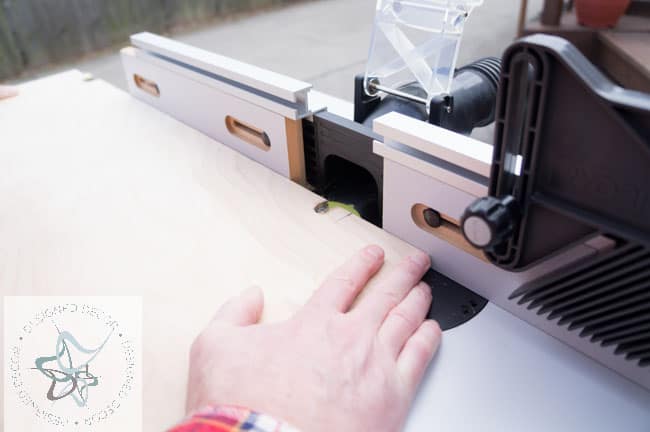 The plywood was cut 13 inches deep, enough to slightly hang over the wire shelves. Mr. DD used the Ryobi router to cut out the back of the shelf for the metal upright supports on the closet system.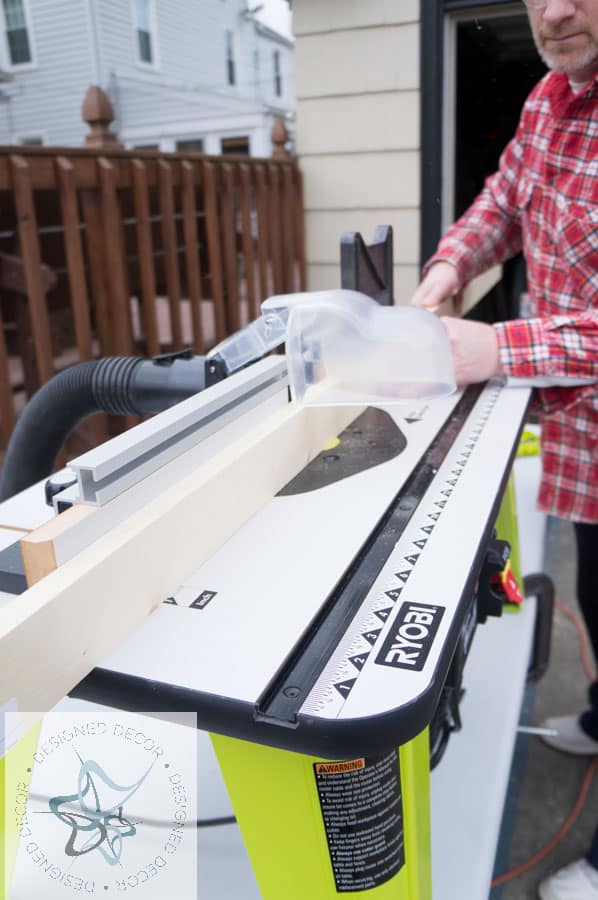 The 1 x 6 boards were ripped in half, leaving them 2.5 inches wide. Both the top and bottom of the boards were run through the router to get a decorative edge.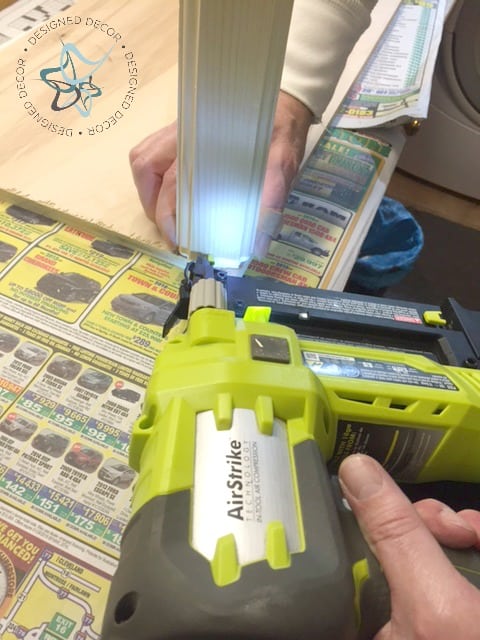 We assembled the trim to the plywood using wood glue and the Ryobi AirStrike brad nailer.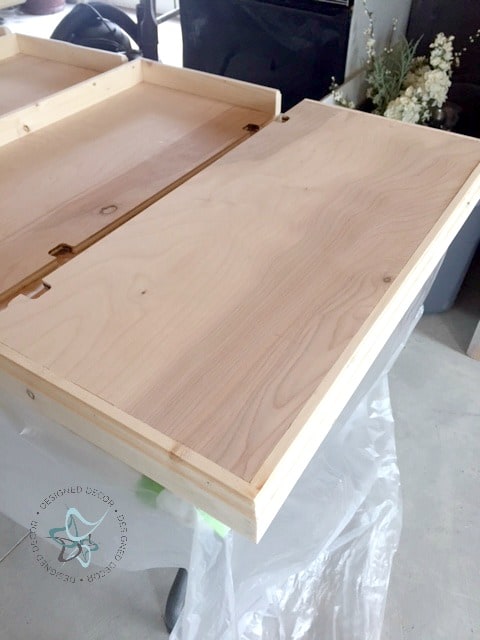 I sanded, stained and sealed the shelves. I decided to stain the underside of the shelves since I would be able to see the underside of the top shelves.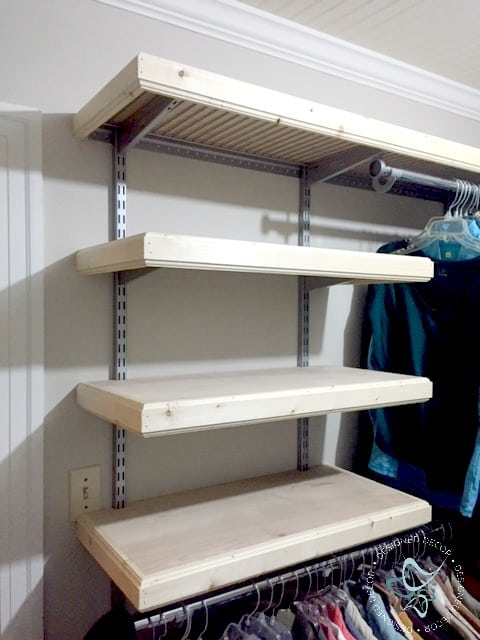 This is how the wood cap shelves looked in place before we stained them. They are already making the closet makeover look finished.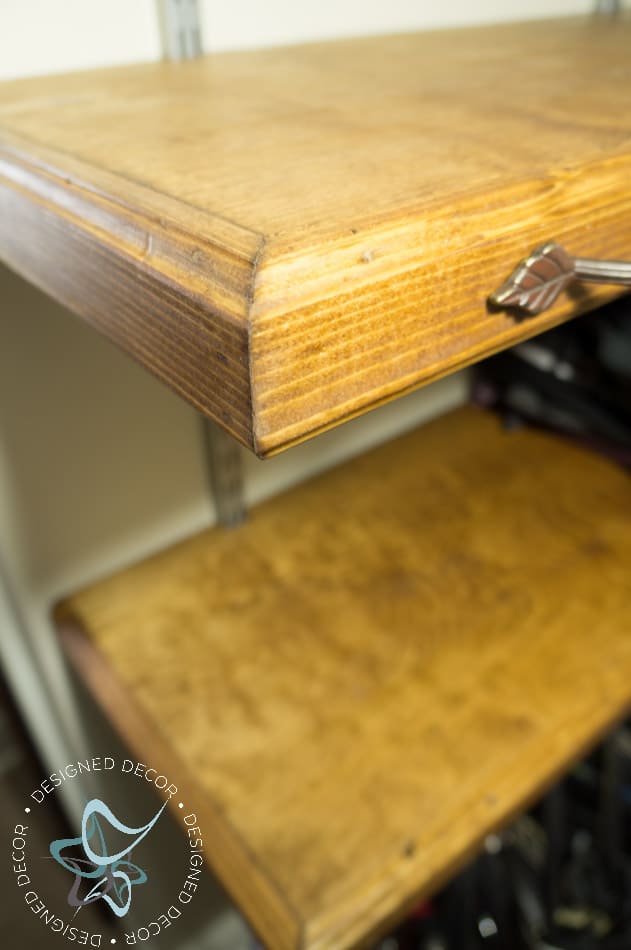 I love how the stained wood turned out and makes the space feel so warm.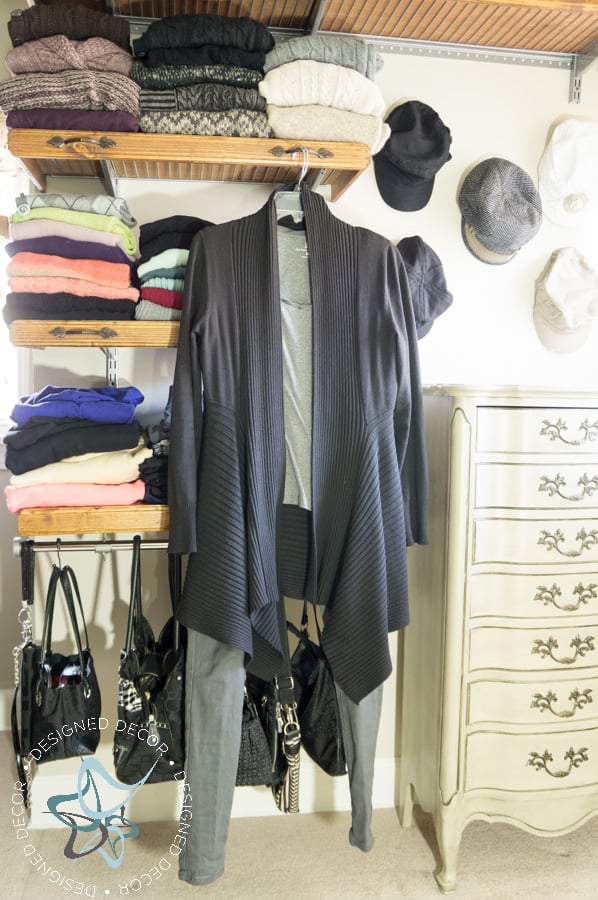 I added furniture pulls to the outside of the wood shelves so I would be able to hang outfits. I originally wanted a clothing valet to be in my closet, but the space was too small. I think I love my furniture pull idea better. It allows me to hang a few outfits at one time. This will come in handy when I have to plan outfits for travel.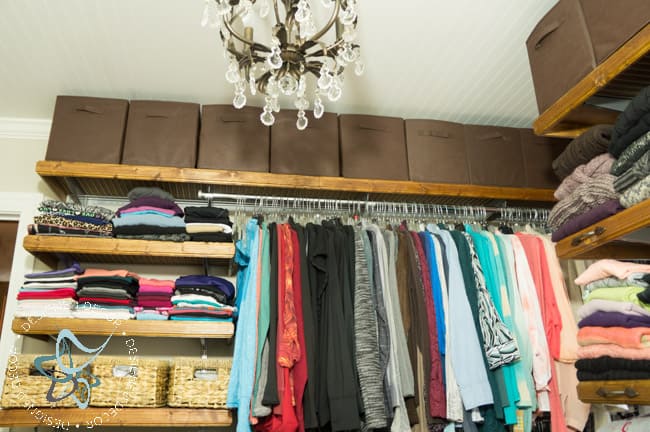 I am thrilled with how the shelves have turned out in this space.


Follow along with the Closet Makeover Posts:
Join the DD Community!
Join the Designed Decor Community and receive weekly free tips on DIY home projects, painted furniture, decorating, and much more.