Discover how easy it is to blend paint on furniture with my #1 trick in creating a beautifully blended paint technique. No taping off your ombre finishes, no harsh paintbrush marks, and no more frustration when it comes to blending paint on furniture.
In this online furniture painting workshop, I will take away the fear of messing up by giving you all the tips, tricks, and tools needed to blend and layer paint on furniture.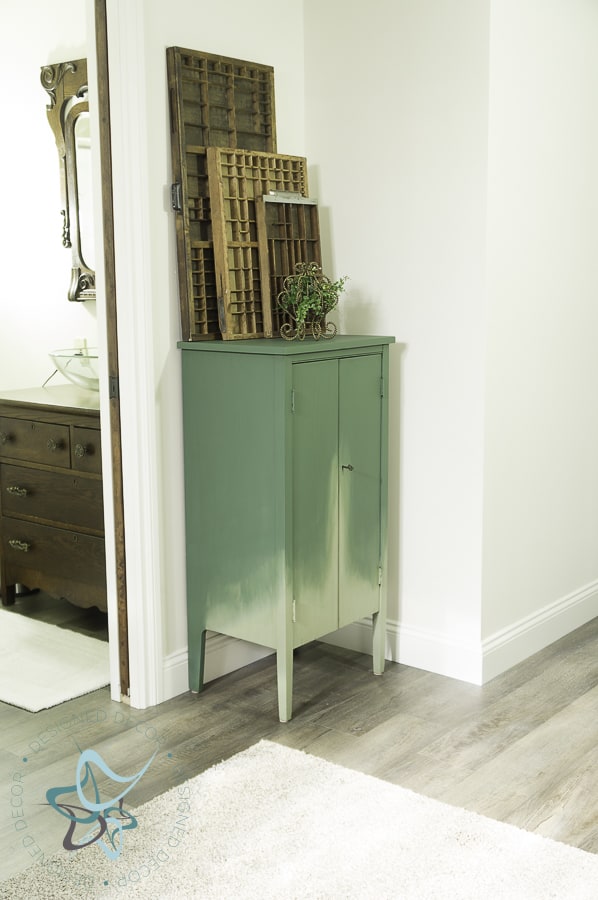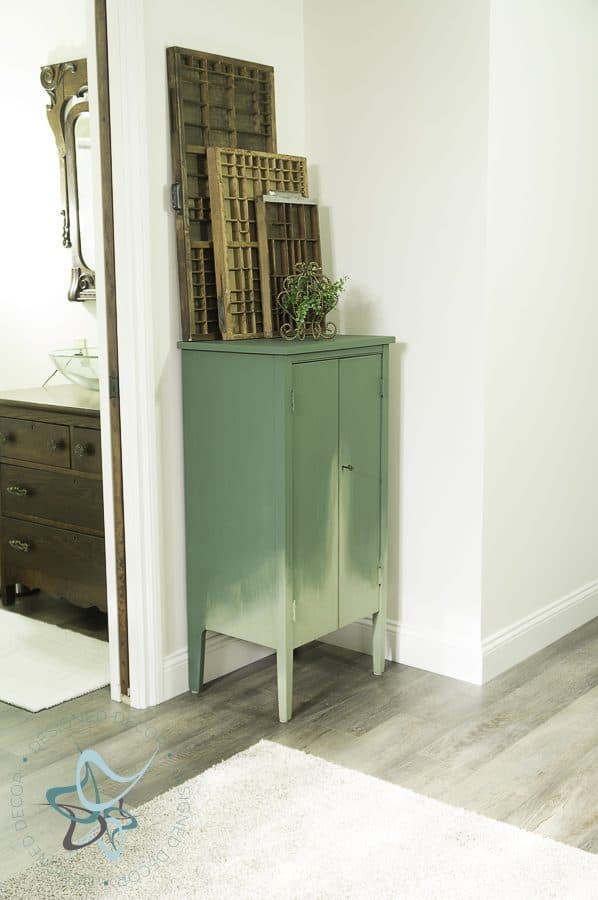 This post contains affiliate links. Click here to see my full disclosure policy.
A blended paint finish creates perfect highlights and it also adds depth with shading. The piano scroll cabinet above was achieved by using 2 different paint colors.
How to blend paint colors for highlights and shading
Start with your base paint color and create custom colors from the base color. For the cabinet above, I used basil as my base paint and a custom light green paint mix. The light green mix was 1 part basil with 1 part white.
You can just use the base paint and white paint for your paint blending. However, I prefer to use a lighter tone of the base paint to create a more subtle highlighting.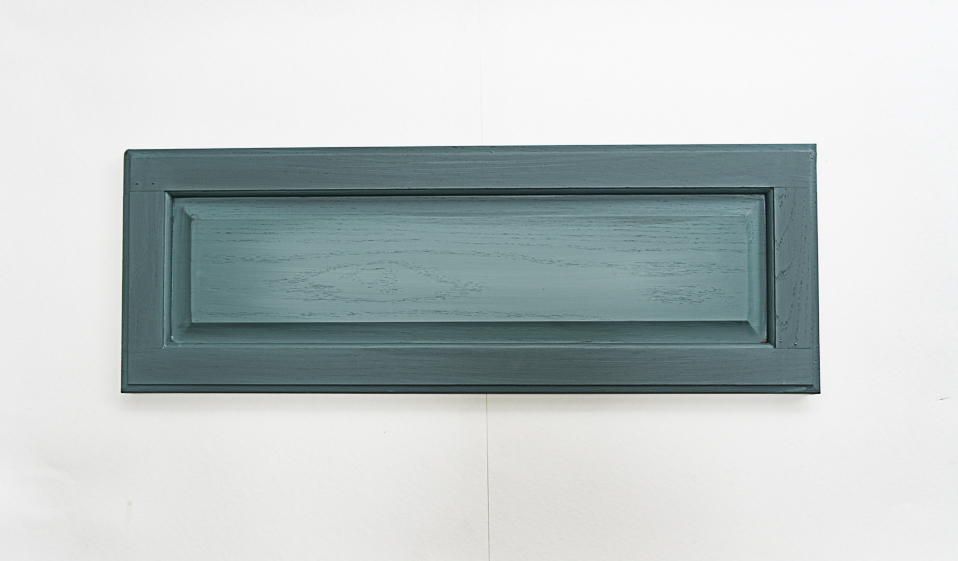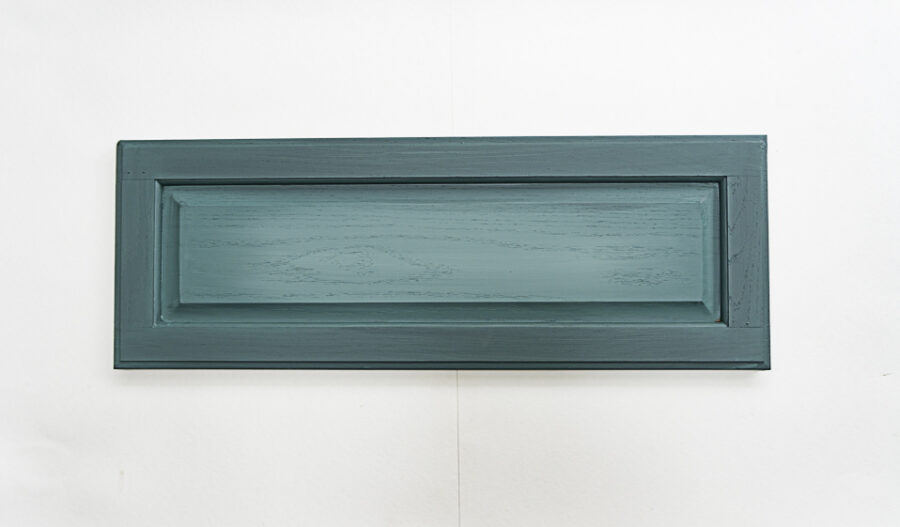 Also, use that same base paint a create a darker tone to add depth and shading to your furniture. The above door panel was created using 3 different colors of the same base paint color.
Adding paint blending to the front of dresser drawers helps the light reflect off the furniture and gives the furniture more depth. Paint blending gives furniture a rich feel instead of a flat paint finish.
Ombre Furniture Paint Effects
Learn to achieve a smooth color paint blending technique and create an ombre paint finish without taping off or having harsh paintbrush lines.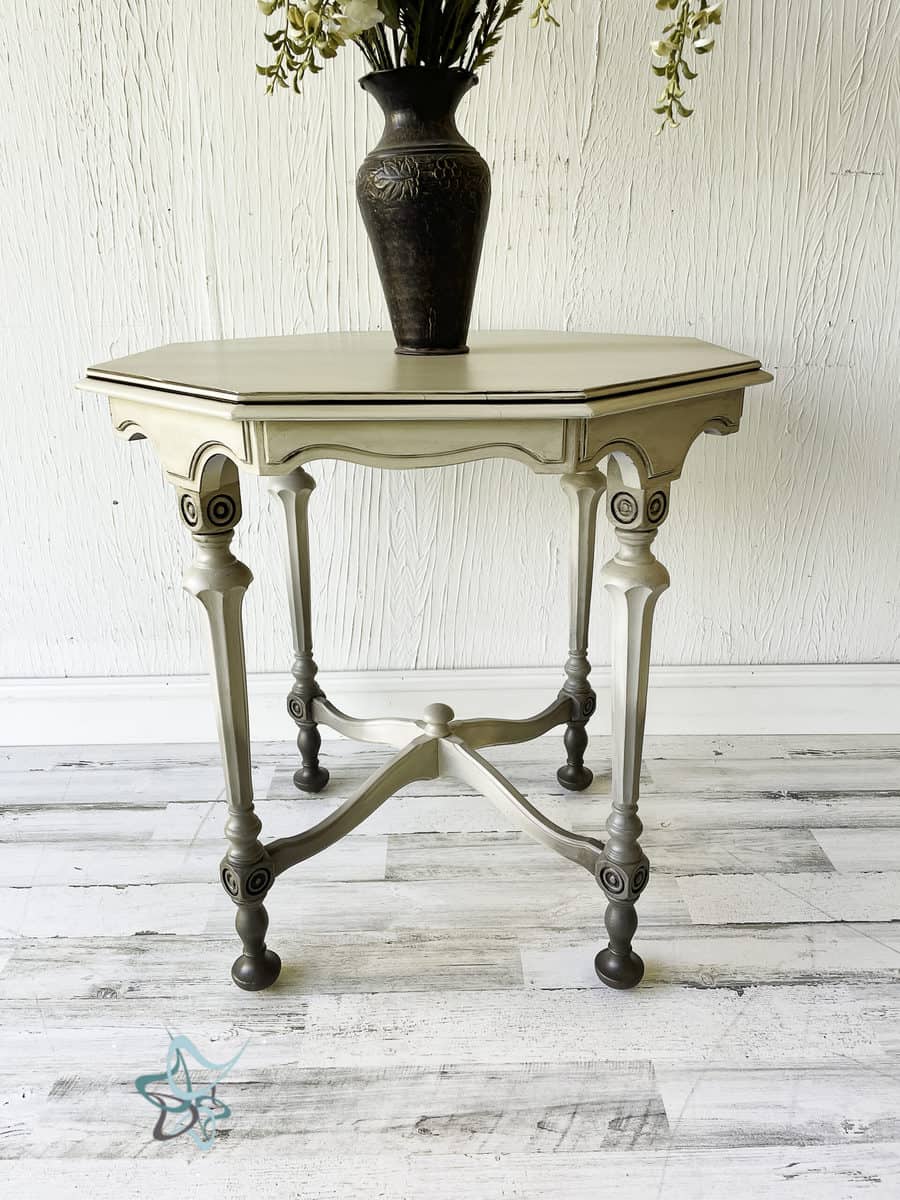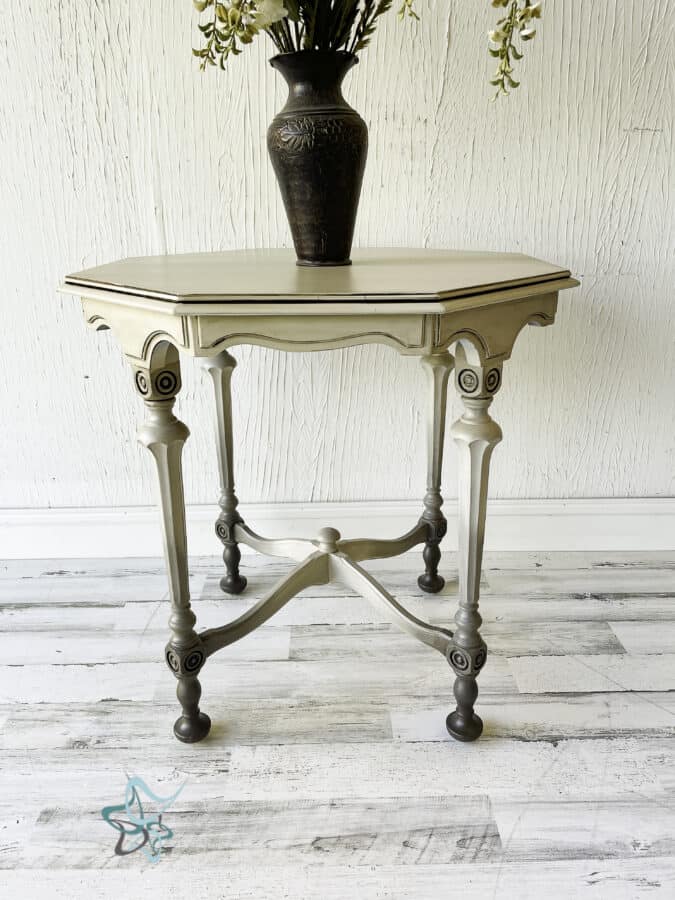 Once you master blending paint on a sample board, you can begin to transform your furniture using various different paint blending techniques.
This accent table has a base coat of alabaster with 3 different paint blending colors of driftwood. The driftwood paint was mixed with the alabaster for the lighter tone and also with black for the deepest of colors on the feet.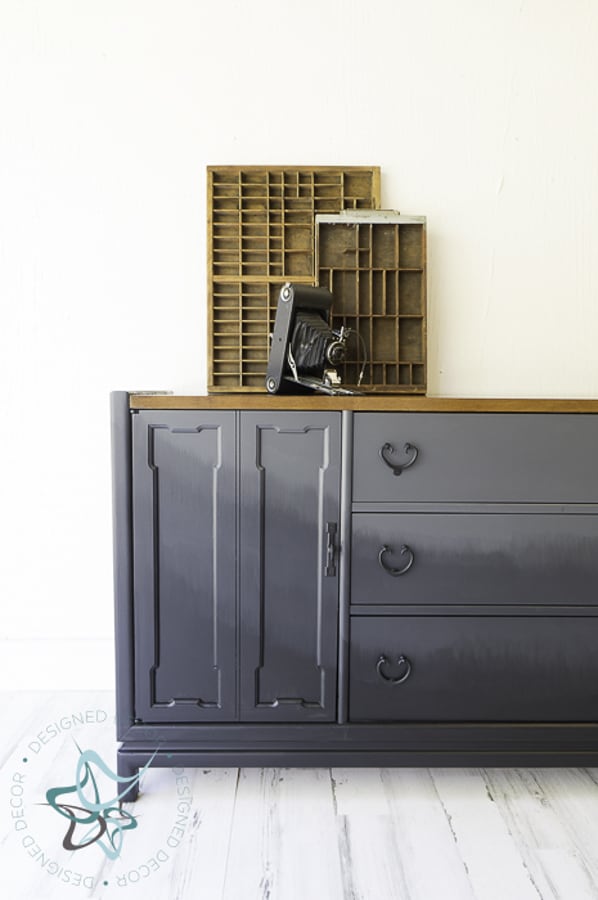 This ombre finish was created using a base paint of Queenstown gray and adding white paint for the lighter shade and black paint for the darker shade.
Learn how to paint blend
Discover how to easily blend paint on furniture, with a simple method that teaches how to achieve highlights and shading to add dimension to painted furniture. Also, learn an easy blended ombre finish using 3 different paint colors. No taping off and having harsh paint lines. Learn how to blend multiple colors together.
This is an easy way to achieve color blending without brush strokes and discover my #1 no-fail trick to beautifully blended paint finish. Use this paint blending paint technique on any type of furniture style or surface.
Blending chalk paint adds depth, dimension, and beauty to any furniture piece, cabinet, or wall.
Learn how to paint blend with my hands-on step-by-step video tutorial. View the painting workshop in the comforts of your own home and paint right alongside the video tutorial. Stop to rewind as many times as you need to master paint blending.
Paint Blending vs. Dry Brushing
I don't want you to confuse dry brushing with paint blending. Dry brushing is just as it states, you are applying a light layer of paint with a very small amount of paint on your paintbrush. Use a dry brush technique over dry paint.
Watch this video below to see how to dry brush furniture.
Need Help Painting Furniture
I only recommend paint blending for someone who already knows how to paint furniture. If this is the first time you are painting a piece of furniture, master the basics before moving on to different furniture painting techniques.
Receive my insider painting tips with this free guide to get you painting furniture.
Also, read this post with my Insider Furniture Painting Tips and Tricks
If you are past the beginner's phase of learning how to paint furniture you are ready to tackle paint blending.
Discover more Inspirations by clicking on each category photo





Join the DD Community!
Join the Designed Decor Community and receive weekly free tips on DIY home projects, painted furniture, decorating, and much more.