January brings a new year and with a new year is always time for a "Fresh Start" I am teaming up this month with the Fab Flippin" Furniture group and our January sponsor General Finishes. This Stenciled Clock table is perfect for this month's theme.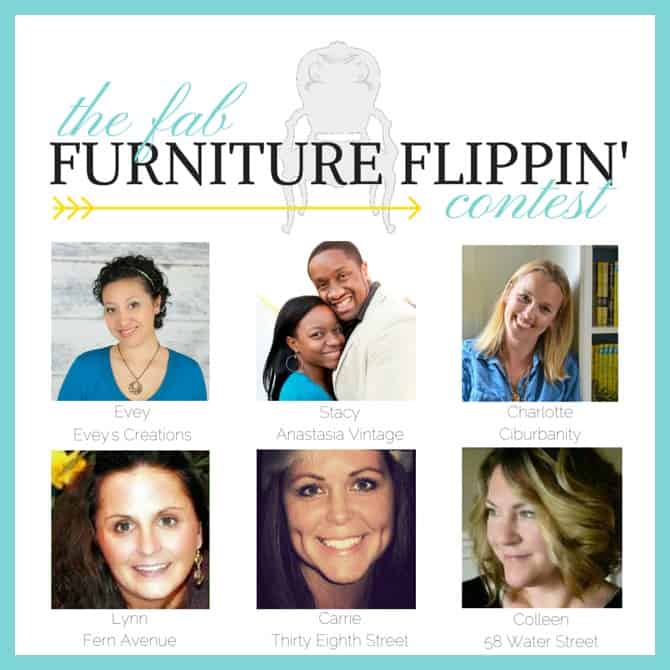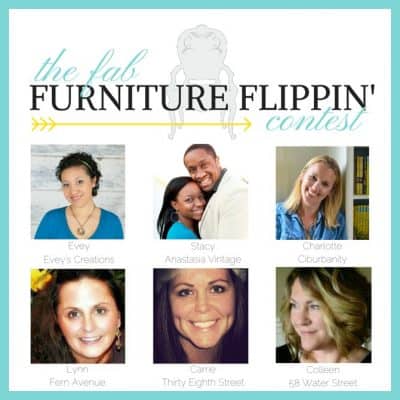 The new year always brings a "Fresh Start" and this is our theme for January so I felt it very fitting to paint this mahogany leather top drum table with a clock on the top for a fresh start to the new year.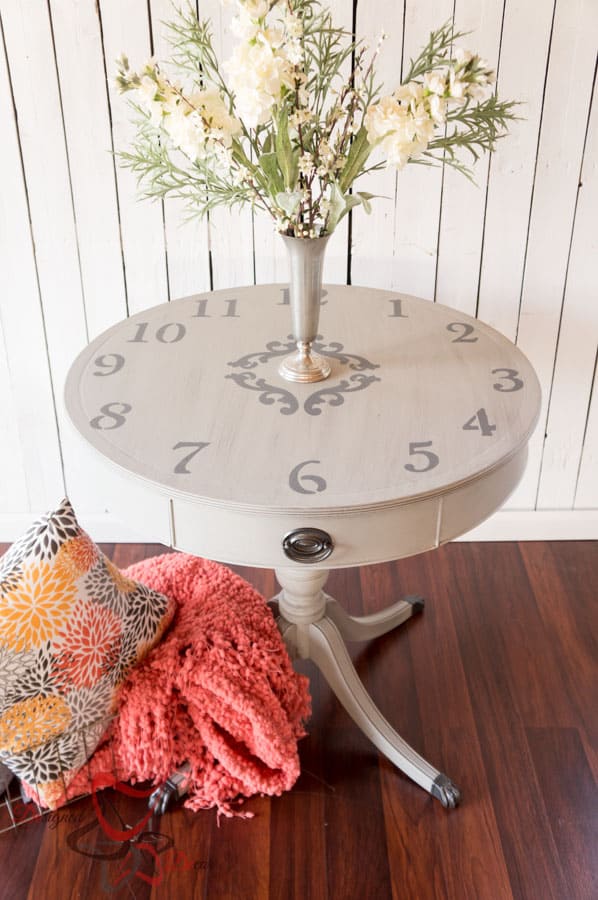 This post contains some affiliate links. Click here for my full disclosure policy.
I found this one over the summer at a garage sale and it has been sitting and waiting for my inspiration to strike. Strike, like how a clock strikes time, no pun intended!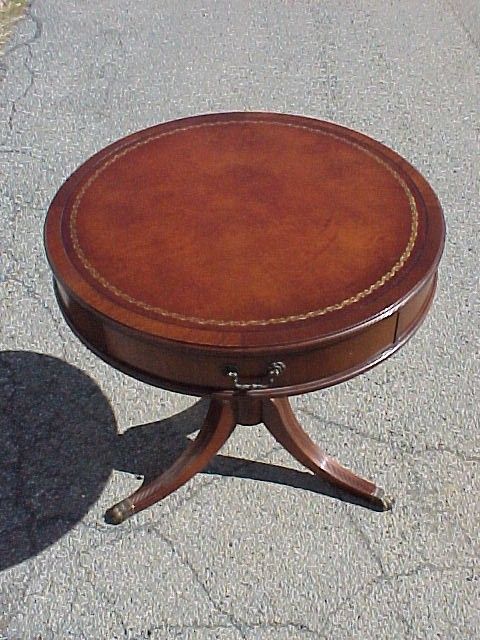 We all know that the leather top tables are outdated and very few people want them in their current condition. Most of the time the leather is cracking from being dry and old.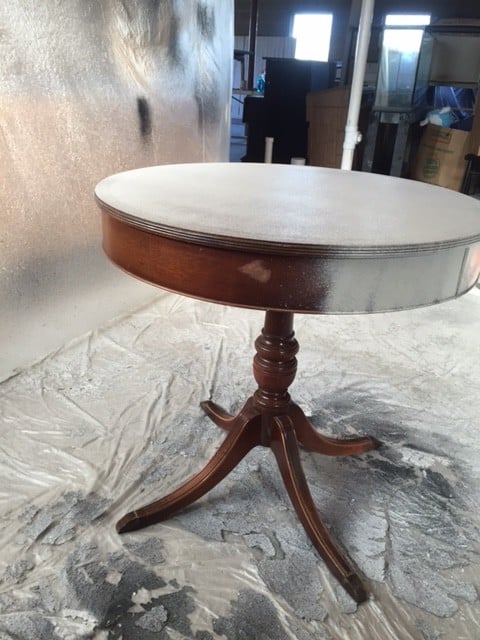 I usually spray most of my furniture pieces and yes, you can spray on chalk paint. You need to dilute the chalk paint with a small amount of water. Each chalky paint brand has a different consistency so there is no set formula.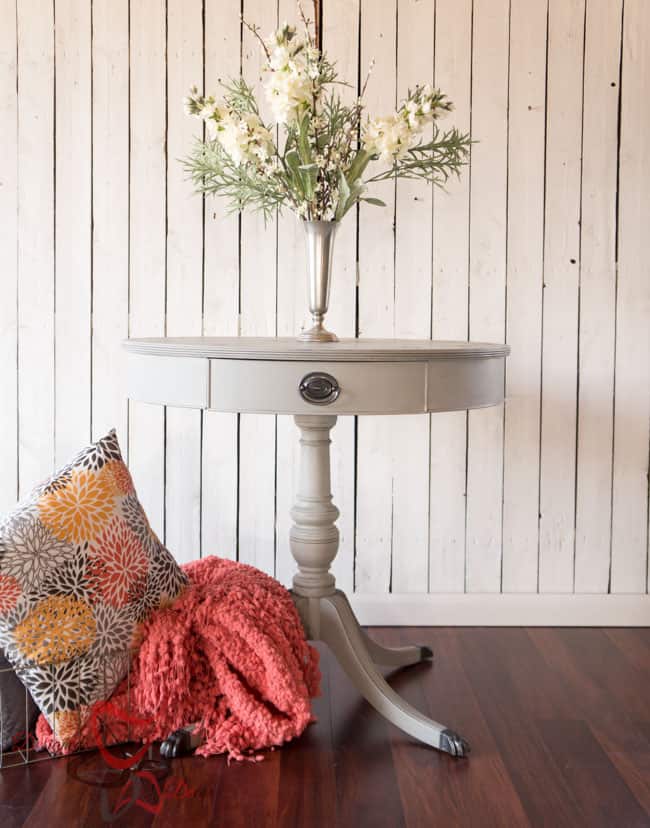 You can achieve this look by using the following General Finishes products: Chalky Style Paint in Chapin Gray and Slate Gray. I started by painting a few coats of the light gray color. I made my own glaze with the dark gray color and applied that over the light base color. I like to glaze most of my furniture pieces, the glaze gives your painted furniture piece a finished look. You can also use a paint wash in place of glaze..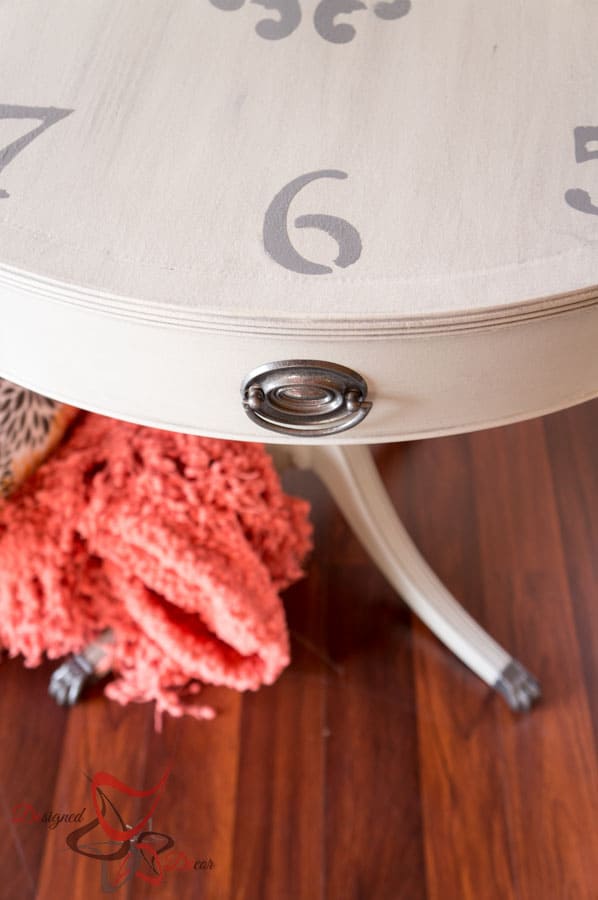 After the glazing was dry, I stenciled the top with the clock numbers and had enough room to add a center stencil. I used flat out flat acrylic topcoat from General Finishes for the top of the table. I knew the top of the table would need more protection. I used clear wax to seal the sides and base of the table. I have found that when painting a mahogany table and using a water-based sealer, you discover bleed through after the topcoat is applied. This happens naturally from the tannins that are in the deep mahogany wood.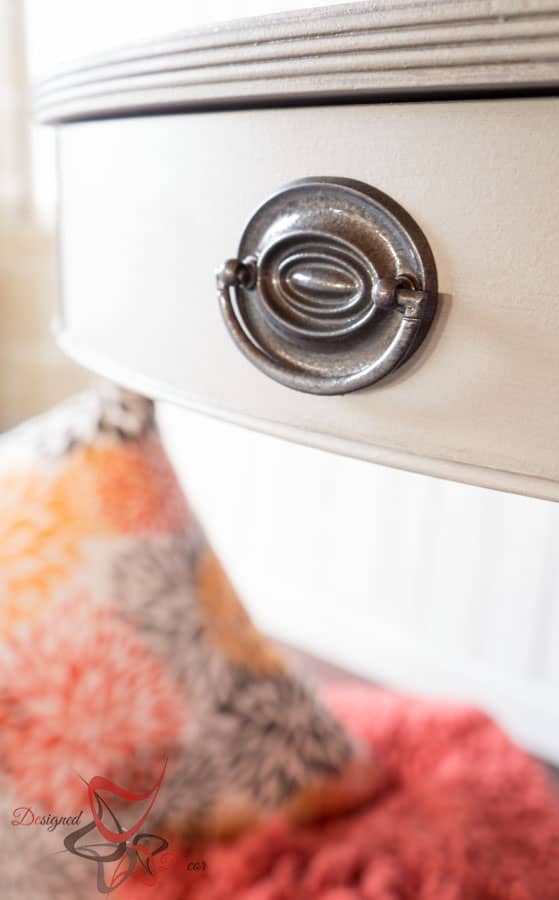 I spray painted the original drawer pull and claw feet with Rustoleum pewter hammered paint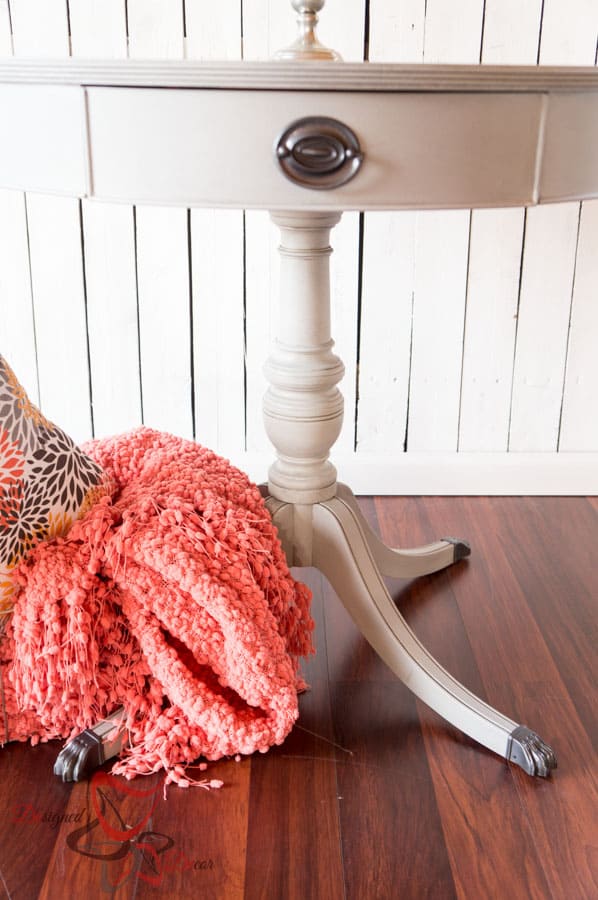 Please stop over to one of our host's blogs: Anastasia Vintage or Evey's Creations to see all the other Fab Flippin' projects. Interested bloggers should contact [email protected] if interested in participating in future contests.

Join the DD Community!
Join the Designed Decor Community and receive weekly free tips on DIY home projects, painted furniture, decorating, and much more.