It is that time of the year when we stay bundled in our homes with a fire burning in the fireplace and hot tea, coffee or cocoa cupped in our hands. The perfect addition to this setting is adding these deliciously chocolate Hot CoCoa Cookies.
These Hot Cocoa Cookies are a great addition to your Christmas baking or served to your sweetheart on Valentine's Day.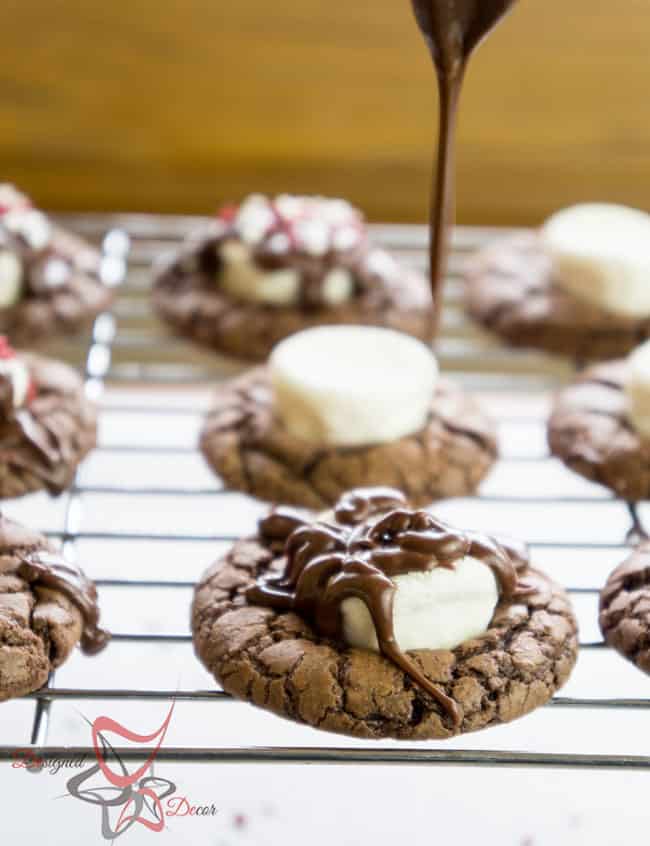 These will come with a warning: Very chocolatey and addicting!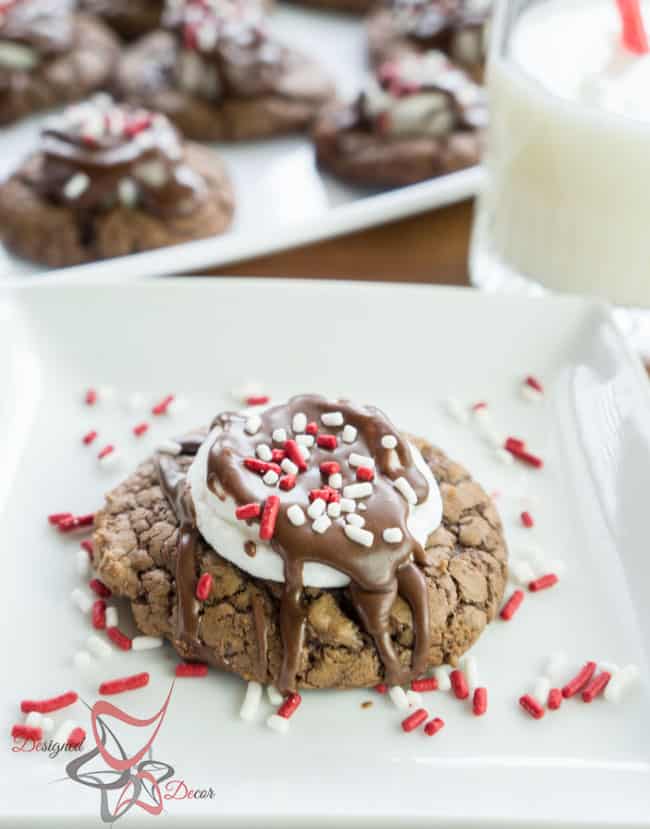 I personally think they are best served with a nice tall glass of milk.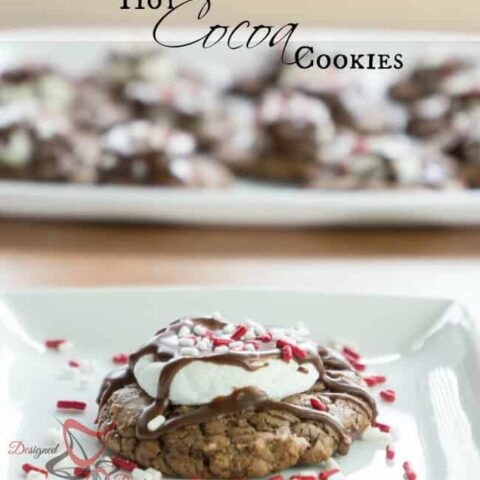 Hot CoCoa Cookies!
Additional Time:
10 minutes
Ingredients
1/2 cup (1 stick) butter
12 oz. semi-sweet chocolate
1 1/2 cups flour
1/4 cup unsweetened cocoa powder
1 1/2 teaspoons baking powder
1/4 teaspoon salt
1 1/4 cups brown sugar
3 eggs
1 1/2 teaspoons vanilla extract
25 large marshmallows(cut in half)
Instructions
Cookies: In a medium saucepan, melt the butter and chocolate, stirring frequently. Once melted, set aside to cool slightly.
In a medium bowl, whisk together the flour, cocoa powder, baking powder, and salt.
Use an electric mixer, beat the sugar, eggs, and vanilla on low speed until well combined.
Add the cooled chocolate mixture and blend until just combined.
While mixing, add the flour mixture slowly and blend until just combined.
Scrape down the sides of the bowl, then cover the dough and refrigerate for about 1 hour.
Preheat oven to 325*F.
Use a tablespoon (or a tablespoon-sized cookie scoop) to scoop the dough, then roll the dough in your hands to create balls. Arrange the balls about 2 inches apart on your baking sheets, then flatten slightly.
Bake cookies for about 12 minutes.
While the cookies bake, cut the large marshmallows in half (crosswise).
Remove cookies from the oven and press one marshmallow half (cut side down) into the center of each cookie.
Return the cookies to the oven and bake another 2-3 minutes.
Allow the cookies to cool a few minutes, then transfer cookies to the cooling rack.
Icing: combine all ingredients in a medium bowl and mixing together with a whisk.
Place wire cooling rack filled with cookies over parchment paper(to catch any excess icing). Spoon a small amount of icing onto the top of each marshmallow, and use the back of the spoon to spread it a bit. After icing, just a couple of cookies, top with sprinkles before the icing dries.
Allow icing to set before serving.
Notes
If making the dough a day ahead, let sit at room temperature for 30 minutes before shaping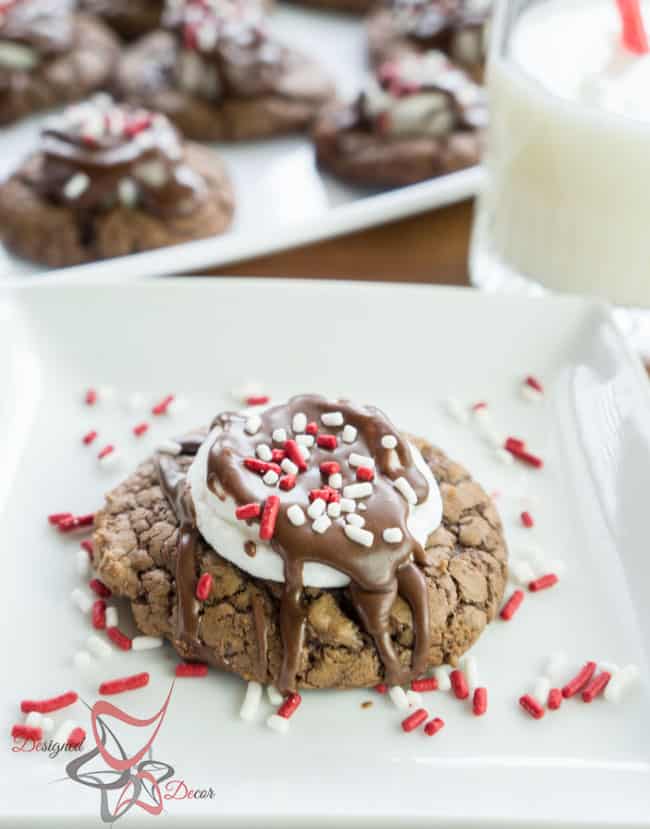 You can skip the sprinkles if you prefer, I just think they add to the decoration of the cookie. They make the cookie photograph better as well.

Join the DD Community!
Join the Designed Decor Community and receive weekly free tips on DIY home projects, painted furniture, decorating, and much more.