A few weeks ago I shared the dressers I converted into Media Centers and now today I am going to share how to Paint Wash Furniture.
You can read about how I converted these dressers to media centers over on the "Classy Media Centers" post. You must go over to see the before on these dressers because you won't believe the difference. You can also read how I use "embossing creme and stencils" to convert plain-looking dresser fronts into beautiful looking wood carvings.
I started painting these media centers with my "Finish Max Pro" by Homeright. Yes, you can use chalk-based paint in a sprayer. You just need to make sure that the paint is slightly watered down. I use the viscosity cup provided by Homeright to make sure I have the correct paint flow before loading up the paint sprayer. Each paint is different and you need to test the paint flow of each brand before beginning. I used Country Chic Paints for these pieces and I used 10 parts paint to 1 part water, making sure to mix thoroughly. I have used other chalk paint brands and have needed an 8 to 1 ratio. So make sure to test each brand accordingly. You also don't want to water down too much as you will make the paint too watery and it will affect the adhesion of the paint.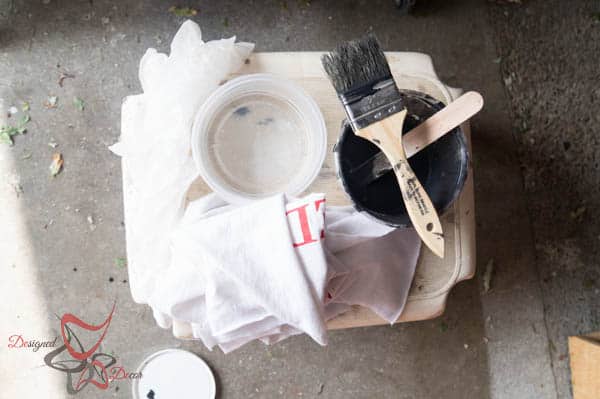 I used the color "Vanilla Frosting" by Country Chic Paints and sealed with a clear topcoat before using the color washing technique. I find that lighter colors tend to "bite" more when using a darker color over top, so I like to seal a light color before "paint washing" or "glazing".
I used the color "licorice" by Country Chic paints for my "paint washing" color. Mix the washing color with equal parts of paint and water. Using any type of paintbrush, apply a thin quick layer of the watered paint over top. Make sure to work in small sections so the paint does not dry on the base coat. Once you have a thin layer of paint, wipe down using a lint-free cloth. This is the same technique you would use with any type of glaze to get the same effect. You can manipulate the paint until you achieve the desired washed look you like.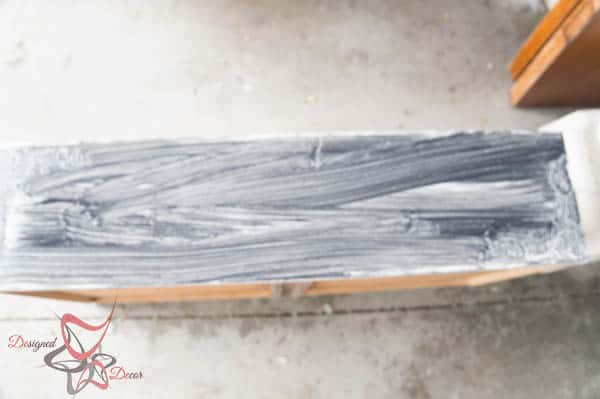 I love how the paint wash stays in the raised details and leaves and nice streaked finish on the flat surfaces. Tip: Keep a spray bottle of water on hand in case an area turns out too dark. If you have a darker area then desired, lightly spray with the water and wipe down the area. You may need to reapply the washing layer until the look is achieved.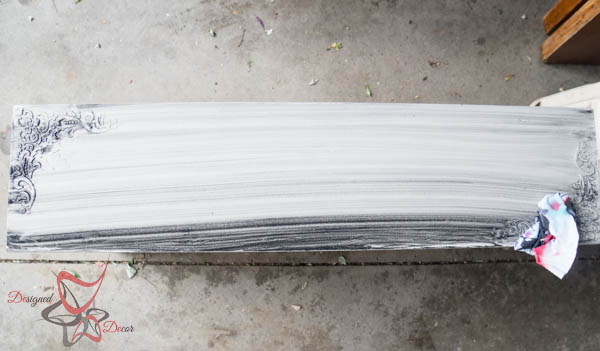 I always like to use a heavy wiping hand because you can always apply more if it is too light. I keep several lint-free cloths on hand when using this technique because you will need to use a clean cloth at some point on a large piece. Once I wipe down an area, I turn the cloth to find a clean section before going to the next area on the furniture piece.
Tip: I apply the washing paint heavier on sections where there are groves or carvings, that way the paint stays in the grooves. I also use a light hand when wiping down these sections trying not to remove the paint in these areas.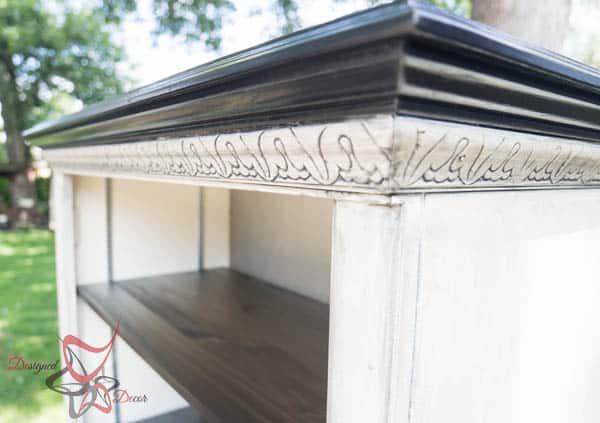 After these pieces dried, I went over my stenciled areas with black wax to further enhance the details of the raised embossing.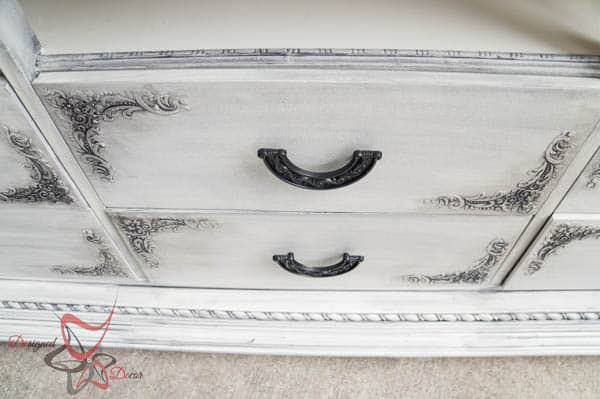 It is the small details on a piece of furniture that will make the piece pop. I stained the tops and the shelves of these pieces black so they would bring out the details on the embossing and the handles were spray painted black also.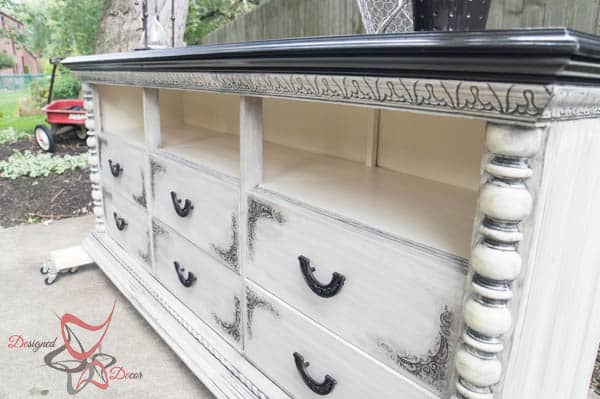 These media centers sold very quickly and it was the little details that made this happen. You need to go over and see the "before" on these pieces because you will not believe how they looked to how they look now.
Here are some other great "How To" Projects for you the check out!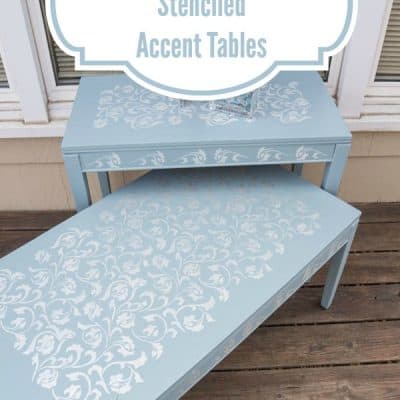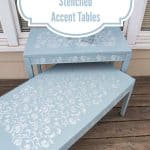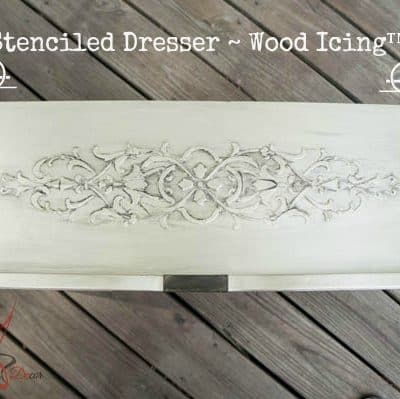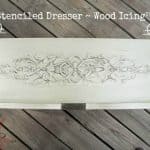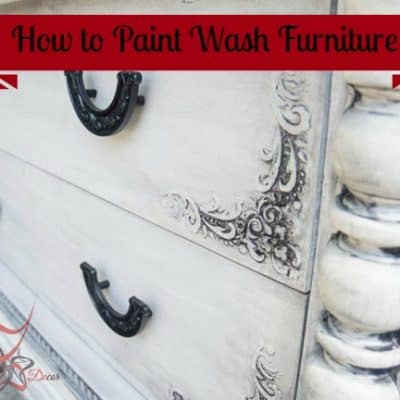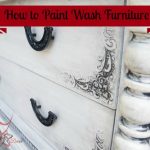 Join the DD Community!
Join the Designed Decor Community and receive weekly free tips on DIY home projects, painted furniture, decorating, and much more.