I love being in the right place at the right time.  This time it was when my neighbors down the street set out these old rusted metal chairs for the garbage.  They needed some work so I am going to show you how to repurpose a rusted metal chair!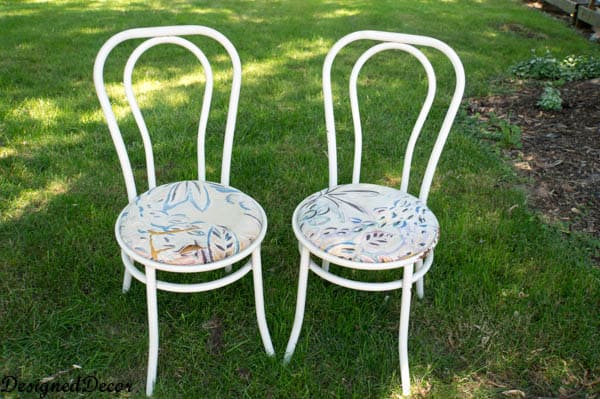 I was lucky enough to pick them out of the trash before the scrapers came around and picked them first.  I knew that they only needed a little attention and they would be Oh So pretty again.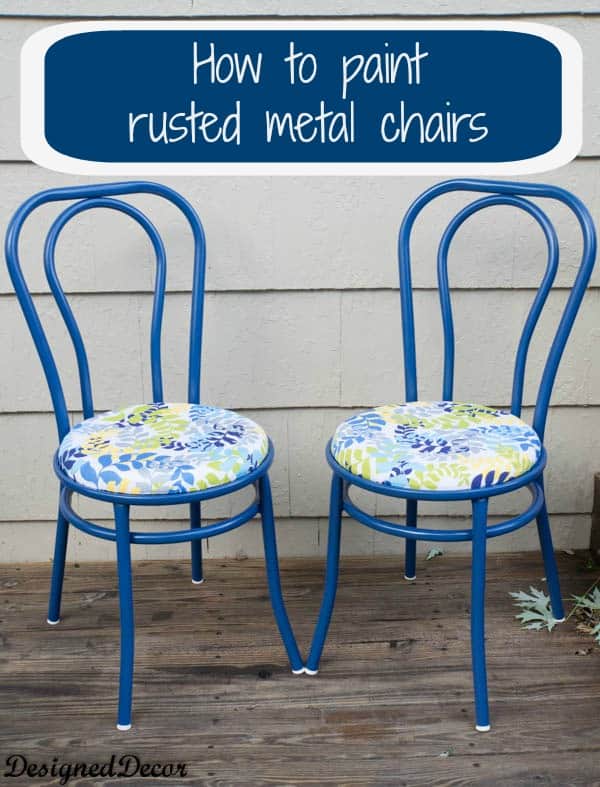 This post contains some affiliate links. Click here for my full disclosure policy.
Step 1:
The first step was to remove the gross moldy seat cushions from the metal chairs, and make sure to keep the original wood base seat as this will be the template to cut the new seat.
Supply List:
Drill
Drill Mount Wire Brush
Spray Primer
Spray Gripper – Advice, don't buy the $2 one as I did, it broke after the first use and I took it back to get the better one.  The one I have linked to is a much better model and I am still using it.
Spray Paint (Rustoleum in Satin Indigo)
Wood Seat Base
Jigsaw
Foam Core
Fabric
Staple Gun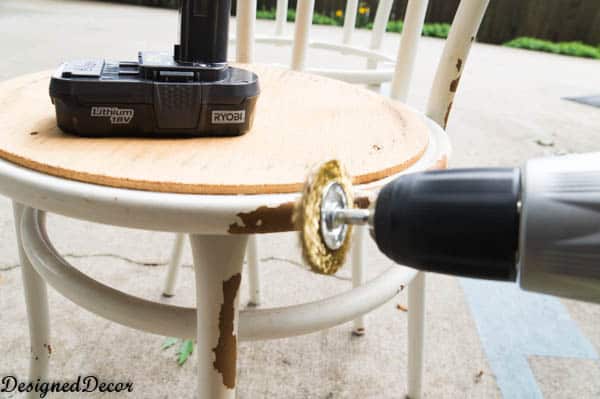 Step 2:
These metal chairs had a lot of rust that needed to be removed.  I started with a metal wire brush and after about 5 minutes of hand scraping, I decided I needed to bring out the big gun to do this project.  I used my Ryobi One+ 18v Lithium-Ion Drill and Impact Driver Kit
 with a round metal brush attachment.  Make sure your backup battery is fully charged because I used both batteries when sanding out the rust on these chairs.  Tip:  look for any bumps in the metal, most of these spots have rust under the paint.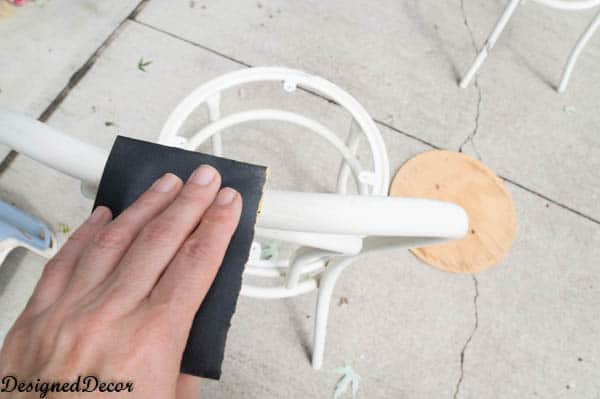 Step 3:
After removing the rust, I hand sanded each chair to remove any dirt and to smooth out the patches where the rust had been.  Tip: Make sure you thoroughly wipe down the chair to remove all the dust from sanding.  Now we are ready to primer.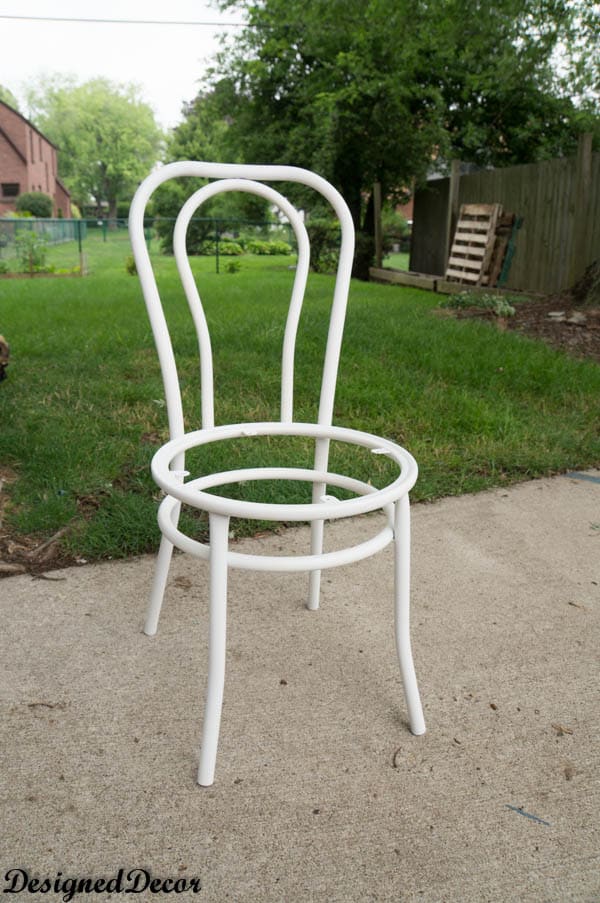 Step 4:
I gave each chair two coats of primer to make sure all sections had proper coverage. I allowed each coat of primer to dry overnight before applying the next coat.
Tip:  Hold can of primer about 10 inches from the surface that is being painted and use even light strokes.  Release spray trigger each time you make a pass on the object.  I also purchased this handy spray trigger from Rustoleum.  This is a must have when spray painting any object.  It was so easy to grip the handle instead of trying to hold the trigger with your finger.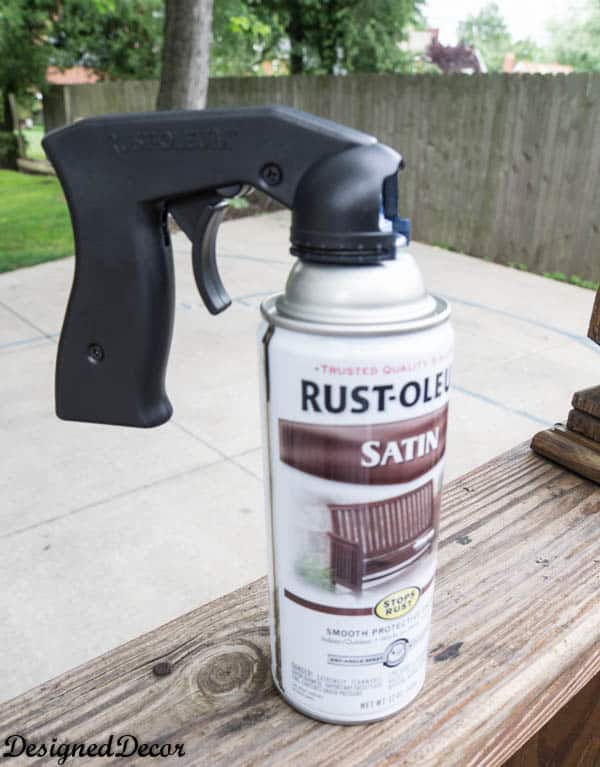 While the first coat of primer is drying, I started to make the seat cushions.  The old seat wood bases were cracking and really needed to be replaced, so I used the old base as my template to cut out the new wood bases and the foam cushions.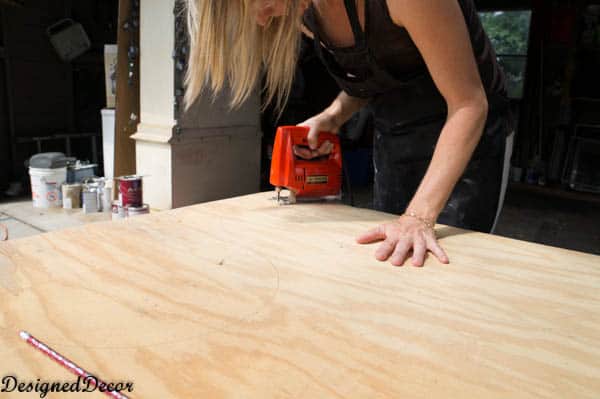 I made my template and used a jigsaw to cut out the circles.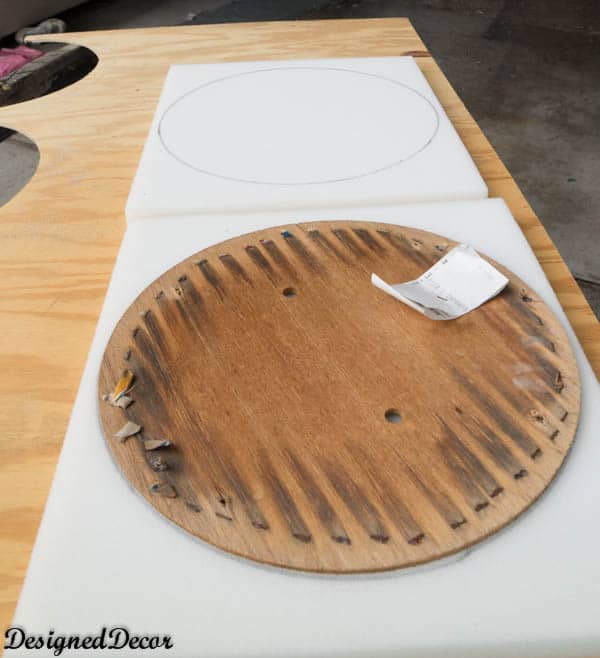 I used a marker to draw my circles on the foam and used scissors to cut out the foam cushions.  Now for the pretty part!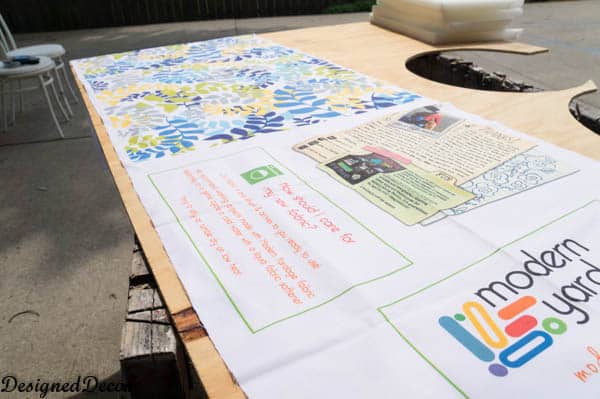 The pretty fabric I selected came from Modern Yardage. This is one awesome place to order your fabric.  Modern Yardage is a digital textile fabric manufacturer, that offers exclusive designer fabrics that you won't find anywhere else.    They have so many styles and colors of fabrics and they are always designing new fabrics.  Don't just take my word for it, stop on over and take a look at the great fabrics they have to offer.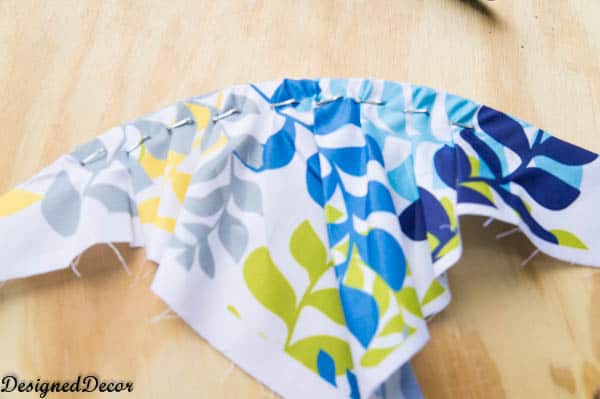 Center the fabric on the seat cushion, begin to pull fabric and staple in place.  Tip:  Make sure to place the same amount of tension when pulling, otherwise you will pull too tight and the cushion will be uneven.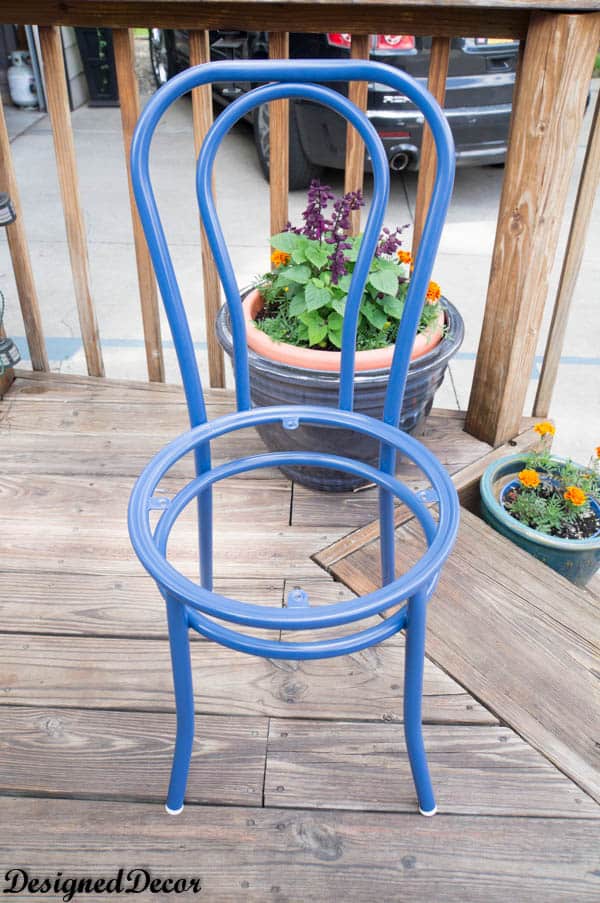 Next is spray painting the chairs.  Check to make sure there are no drip marks from the primer.  If you have drip marks, you can use a dry wet sandpaper to smooth out the marks.  Using the same technique as priming apply 2 to 3 coats allowing the chairs to dry overnight before applying the next coat.  I also purchased new rubber feet bumpers as some of the original ones were missing and the rest was just old and needed to be replaced.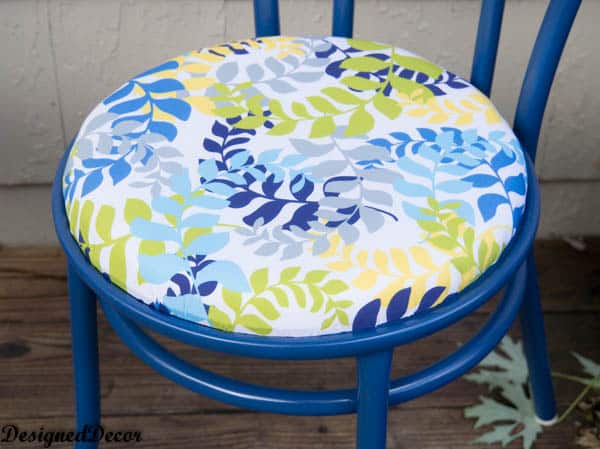 Mr. DD tells me I should carry one of the chairs down the street to the neighbor and see if they want to buy back these pretty repurposed metal chairs for their sun porch.
I love how they turned out, now I am looking for a table to repurpose that will go with these bright and fun chairs.  UPDATE:  I found the perfect table to match the chairs, stop over to see Bistro Table makeover and to see what other colors I used!
I also will be sharing this project over at Ryobi Nation.  This is where you can find all types of inspiration for repurposing and building any type of project.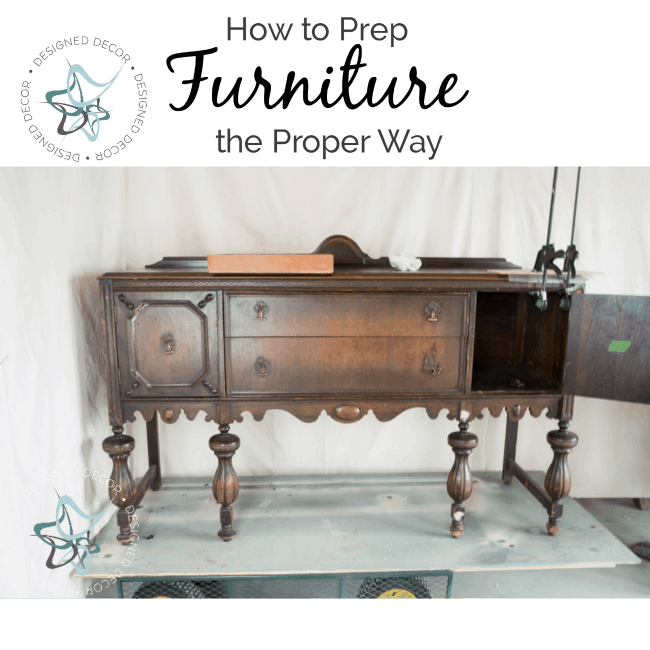 Make sure you check out my FREE video on How to Prep Furniture the proper way!

Join the DD Community!
Join the Designed Decor Community and receive weekly free tips on DIY home projects, painted furniture, decorating, and much more.