You do not have to spend a small fortune to decorate your home with artwork. Learn how to make budget-friendly artwork and you don' even need to be an artist. You only need to be determined to do it yourself and find creative ways to decorate on a thrift budget.
Finding Inspirational Artwork
The first step is finding inspiration and ideas on what to place on your walls, shelves, or vignettes. To find inspiration, I turn to Pinterest or Instagram. I search for DIY artwork ideas and see what easy projects that I can find as inspiration.
The easiest type of artwork is using free printables or making your own as I did with my DIY floral prints in my walk-in closet makeover.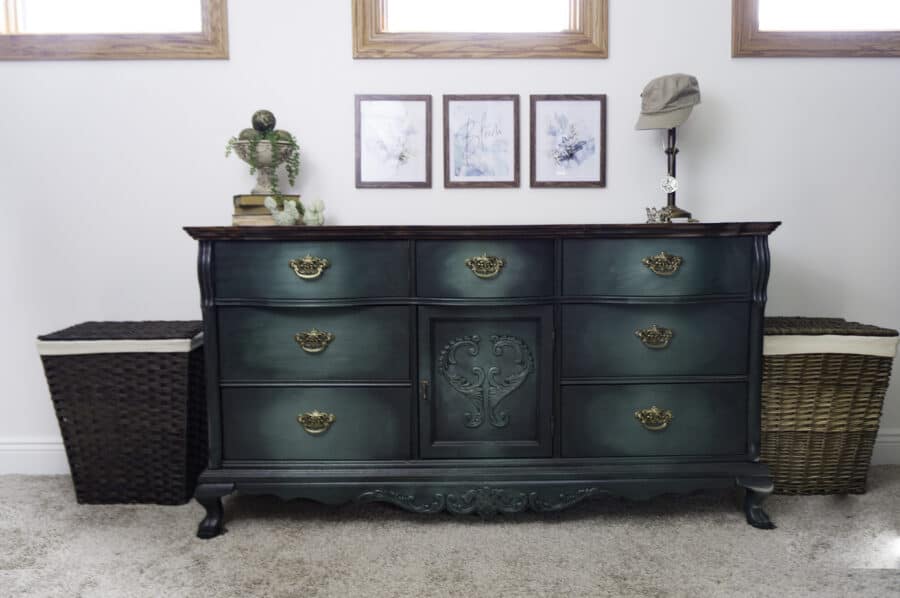 If you don't want to make your own prints, search on Pinterest and you can find all sorts of free downloadable prints and turn them into artwork using thrift frames or new inexpensive frames.
Design your Artwork
I used Picmonkey to design the floral prints and bloom quote. If you do not have a paid subscription, you can do a free trial to create your prints. Start by selecting create new, select blank canvas, and select 8.5 x 11.
Next, is finding a print and a background. Select photos and type in the search for an idea such as floral prints or botanical prints. Warning – the options are unlimited and this can take some time to find a print you love. I wanted something to go with my bold green dressers so that was the color palette I wanted to use.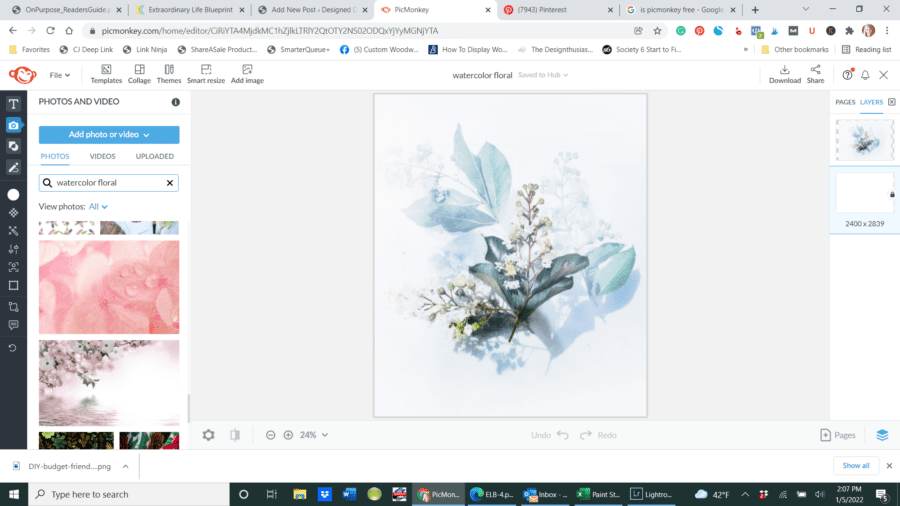 I made 3 separate designs, using the same image for the prints on the end and just flipped the image. For the middle image, I found a watercolor image and faded the image so my text would stand out. Adding in the text for the quote and I played around with the different text options until I like the font and layout.
Printing Artwork
Next, is downloading and printing out your designs. Download your design in a Jpeg format and save it to your computer. Since I would not be changing out this artwork, I decided to order photo prints from Walmart to make a better quality print instead of printing on paper with my own printer.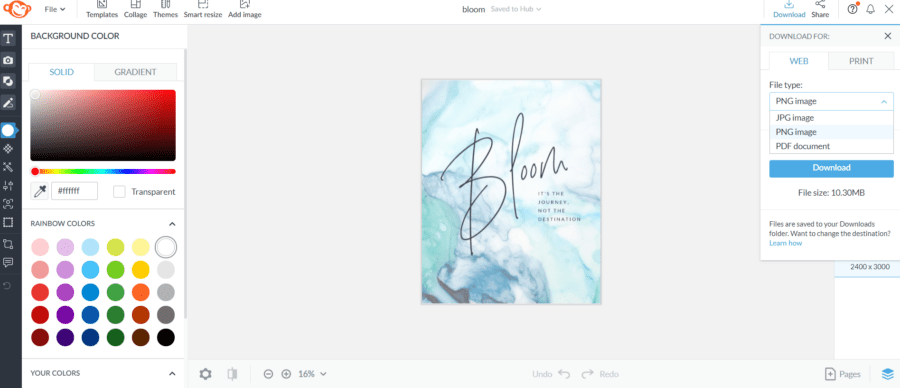 Before printing or ordering prints, find frames so you know what size to print.
Framing and Displaying Artwork
I love using thrift store frames for most of my artwork. However, for this project, I needed 3 frames so I decided to purchase inexpensive new ones since I did not have 3 frames of the same size.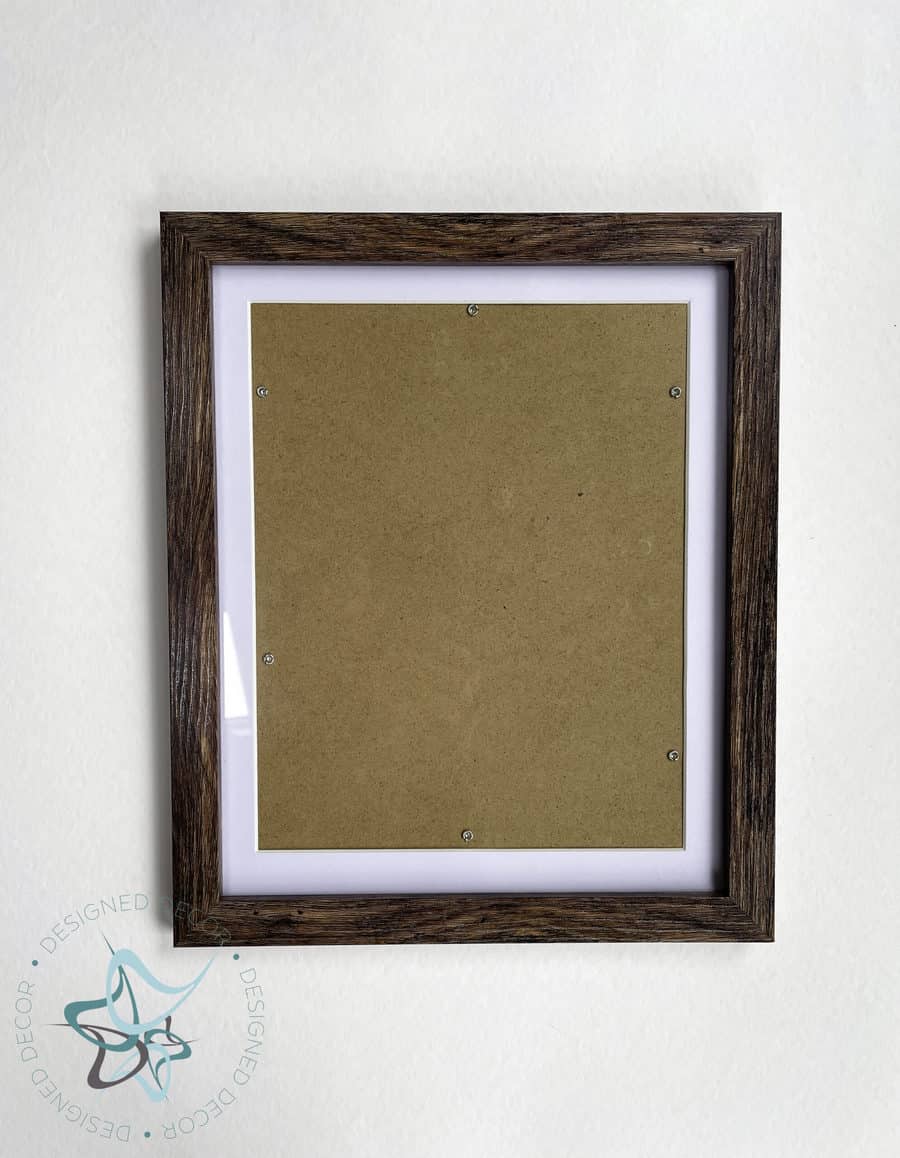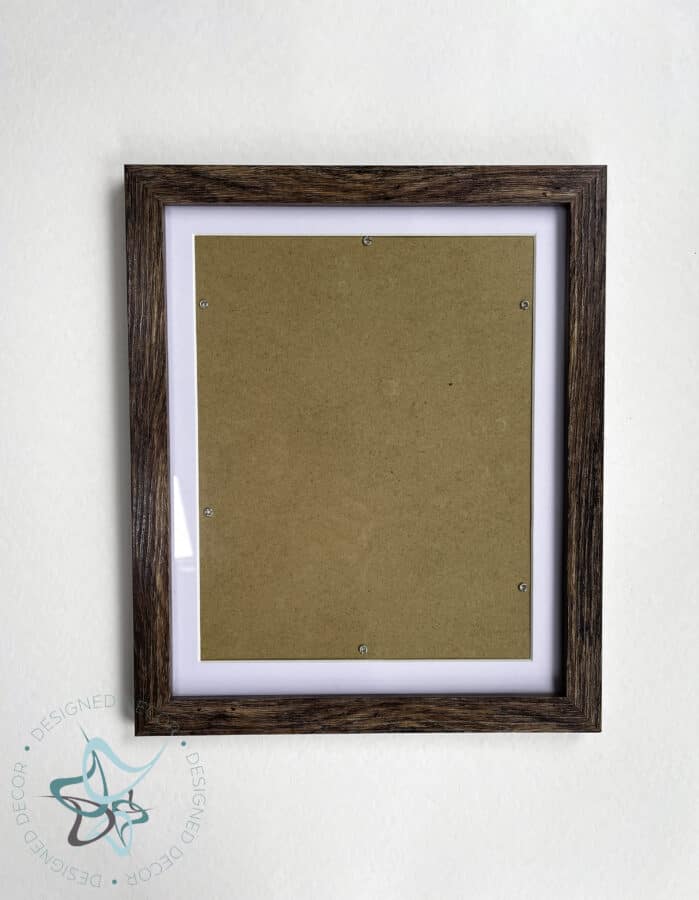 This post contains affiliate links. Click here to see my full disclosure policy.
I found these 8 x 10 rustic brown frames from Amazon. The dark brown frame went well with the dark stain on top of the dressers. Now I know what size photo print to order. I ordered the frames and easily uploaded the images online and ordered the photo prints.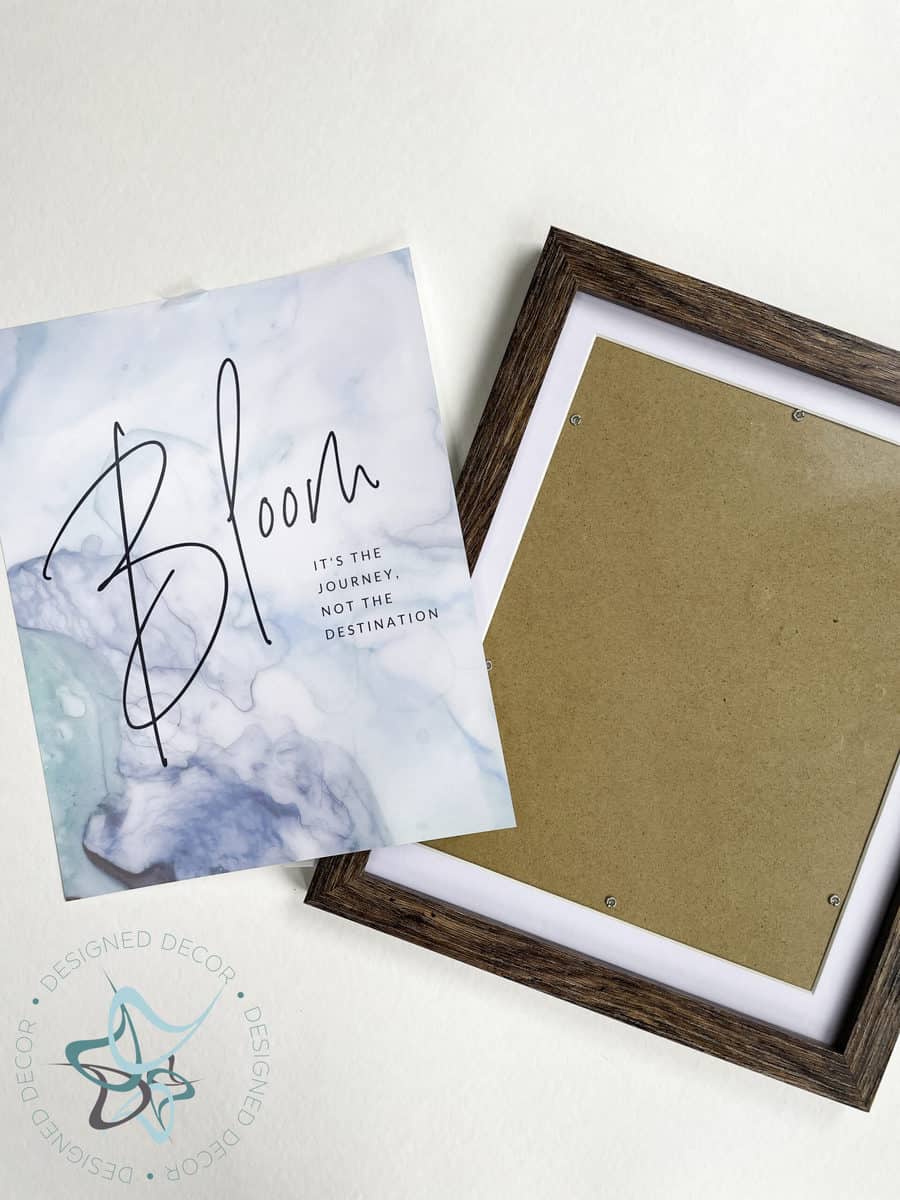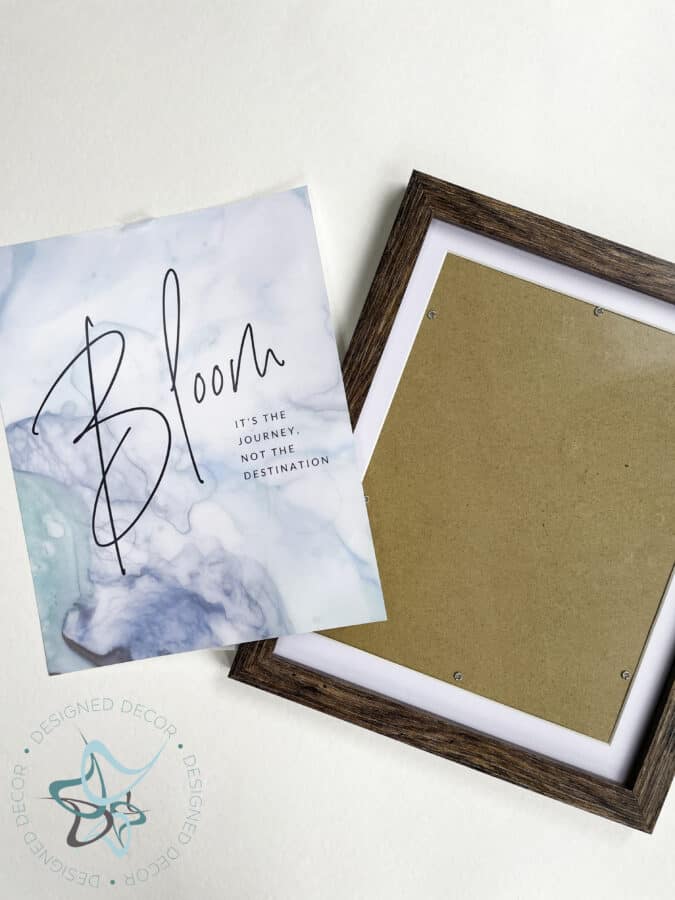 Easily place the photo prints inside the mat and frames and there you have budget-friendly artwork. If you like to change out your artwork seasonally, just make a few other prints for each season and store all prints inside the frames and change them out with the seasons.
Want my watercolor floral prints? Sign up for my weekly newsletters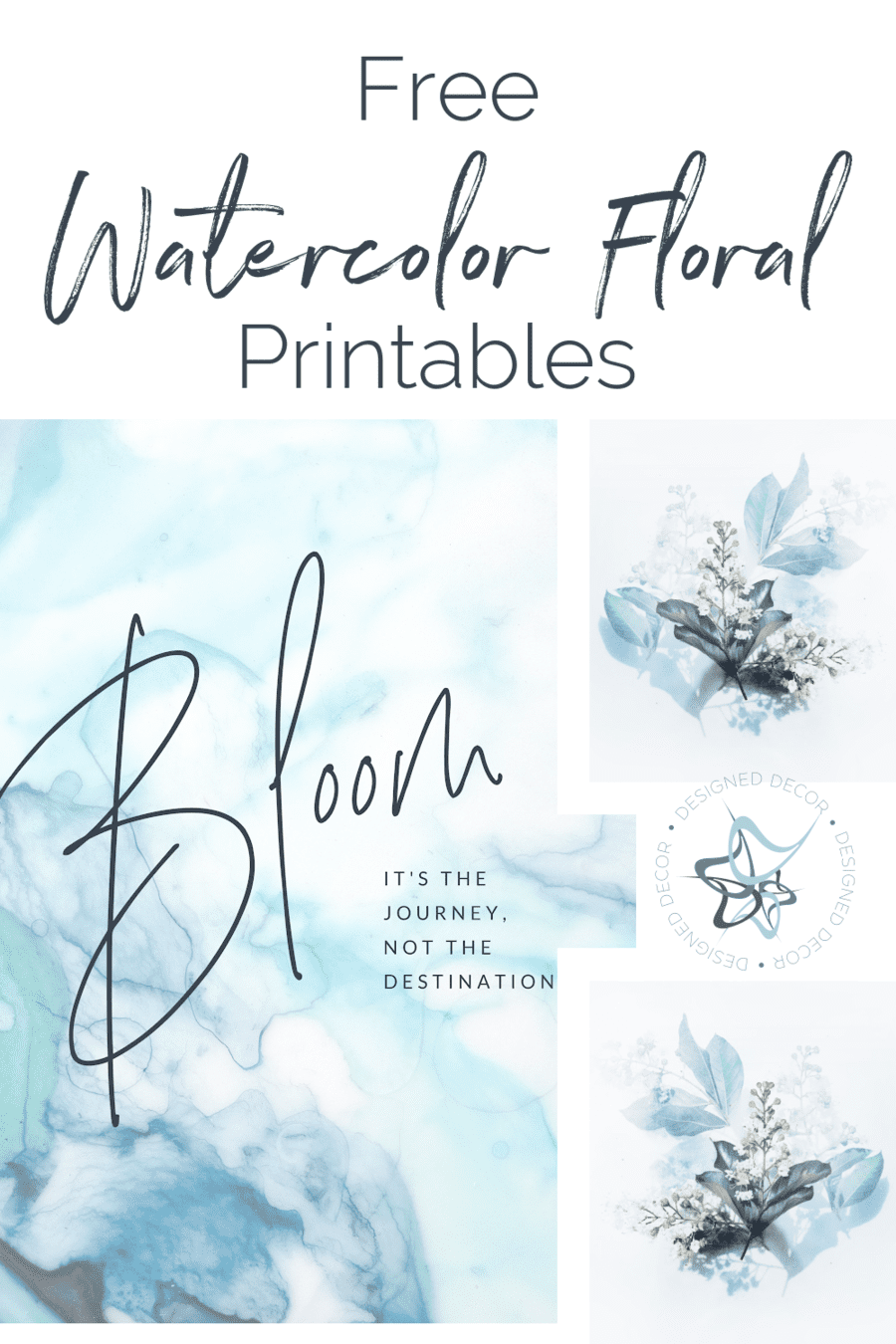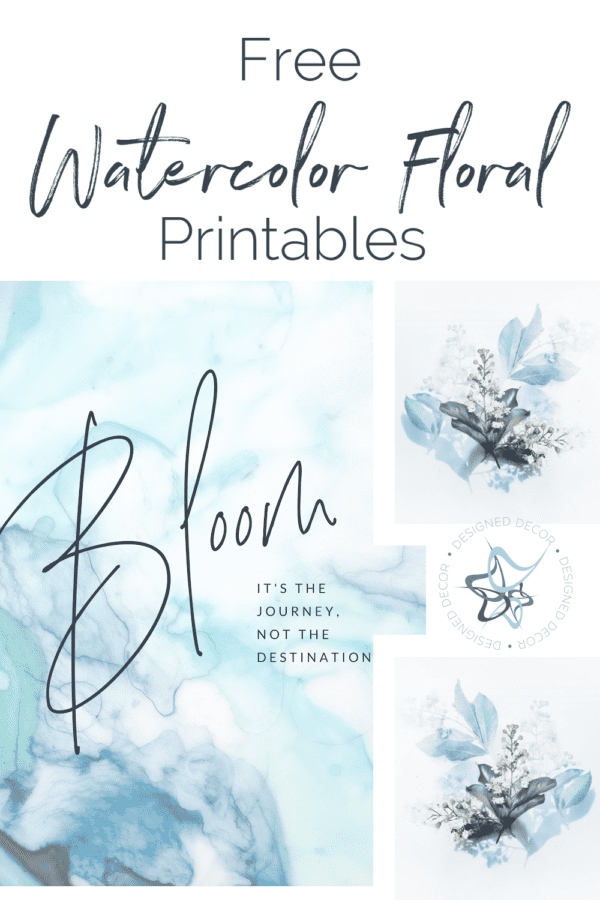 Other DIY Artwork
Here are a few other ideas for making your own DIY budget-friendly artwork
And of course, if you are talented like Mr. DD you can paint your own canvas.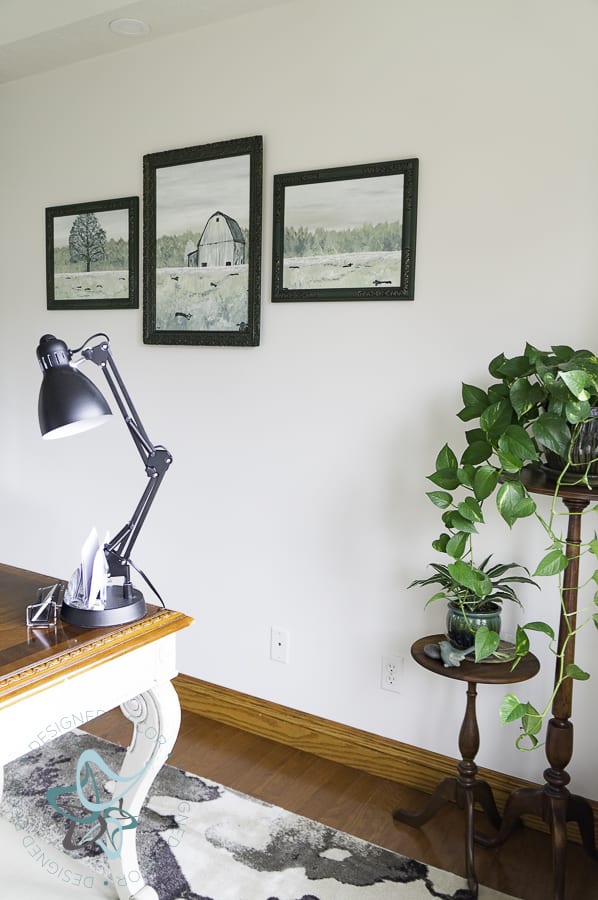 I commissioned Mr. DD to paint me a barn scene for my office makeover using thrift store frames.
DIY Home Decor Projects
Discover more Inspirations by clicking on each category photo





Join the DD Community!
Join the Designed Decor Community and receive weekly free tips on DIY home projects, painted furniture, decorating, and much more.