Sign, sign, everywhere a sign.  Blockin' out the scenery, breakin' my mind.  Do this, don't do that, can't you read the sign?
I am sharing a fun DIY laundry room sign along with my fellow DIY'ers that are part of the Powertool Challenge Team.  Signs are still a decorating trend and I don't see that changing anytime in the near future.   So this month we set the challenge of building a sign, of course using some power tools.  I hope you enjoy them as much as I do.  We have some pretty talented DIY'ers in this group.  Stick around to the end so you can visit and see how each one of these signs were made.  
Now, let me share my DIY laundry Room Sign.  I made this sign using materials I already had on hand.  These are my favorite home decor projects.  Saves money, reduces my ever-growing stash and only takes a little of my time.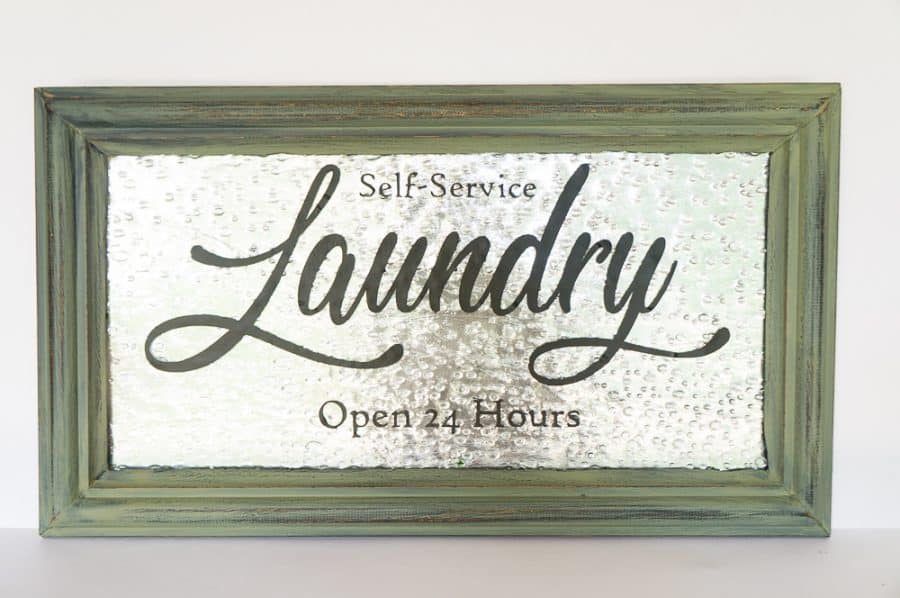 This post contains affiliate links.  Click here to see my full disclosure policy.
I saw a sign on Pinterest, of course, with the "Self-Service Laundry open 24-hours.  I knew I wanted that phrase in my laundry room, I just didn't know what mine would look like until I went to the workshop to see what I had to play with.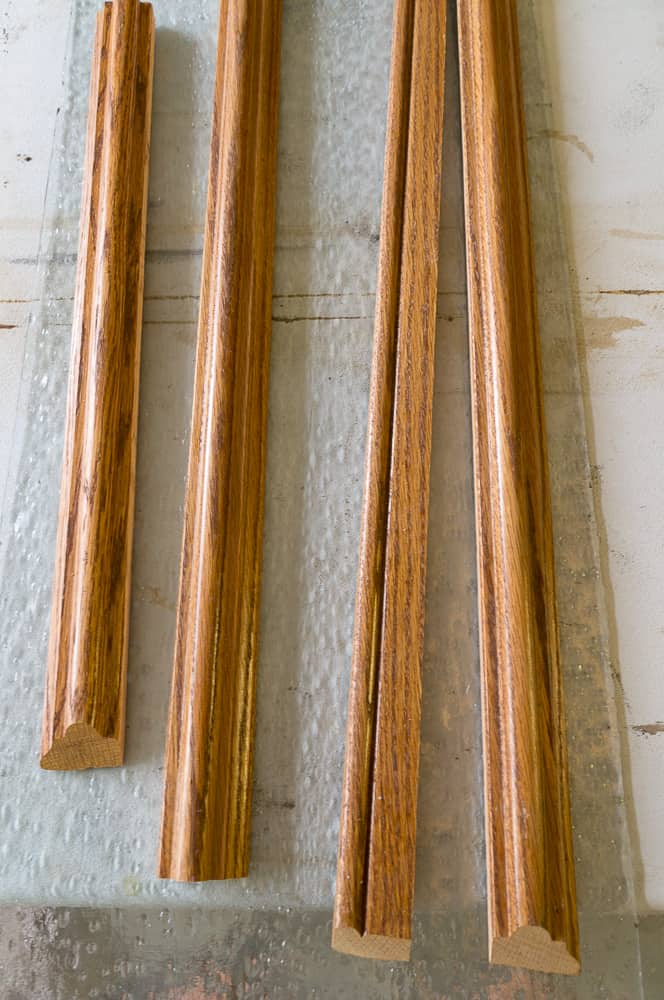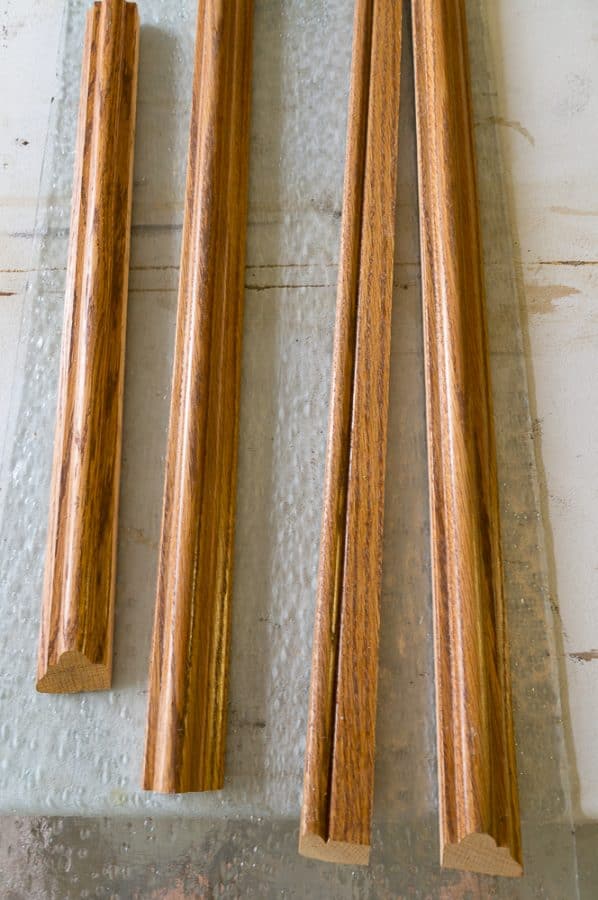 I found some unused chair railing from our current house and decided I would build a frame with it and use some of the glass pieces I have from doing stained glass projects.  I started by ripping down the chair railing to make the frame skinner.  I have a TINY laundry room and needed the sign to be small.    The piece on the right shows the part I cut off.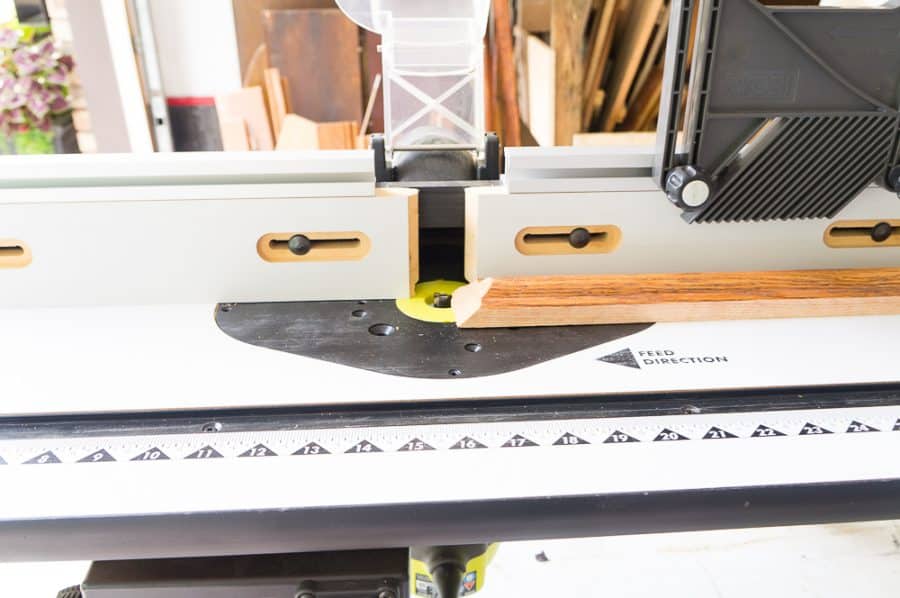 I used my Ryobi router and table to route an edge on the inside of the frame to hold the glass.  I find this to be easier instead of building the frame around the glass edge and putting a back on it.  Which you can do if you don't own a router.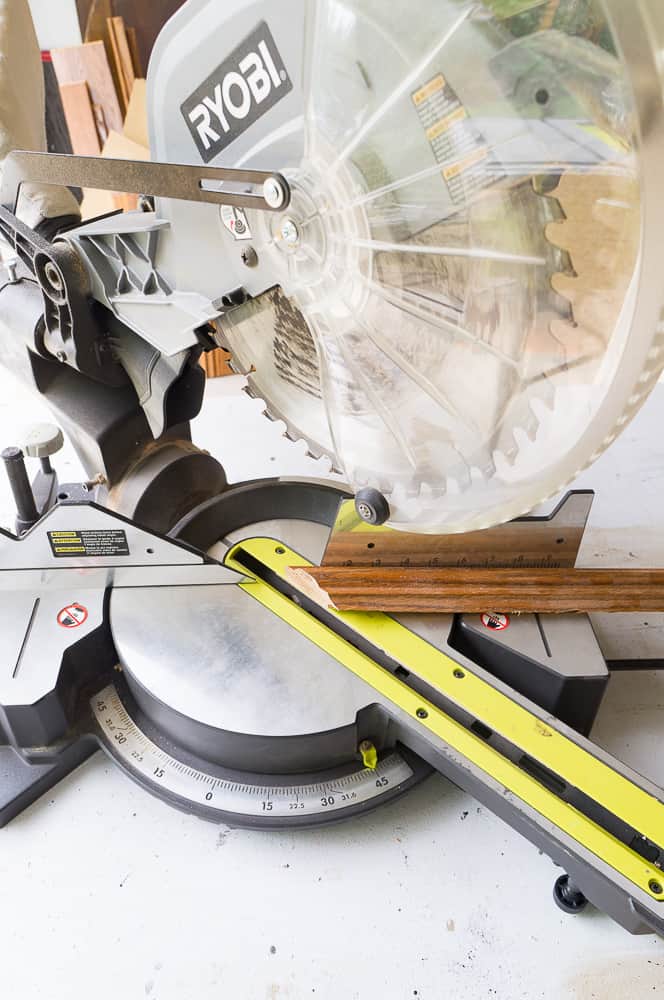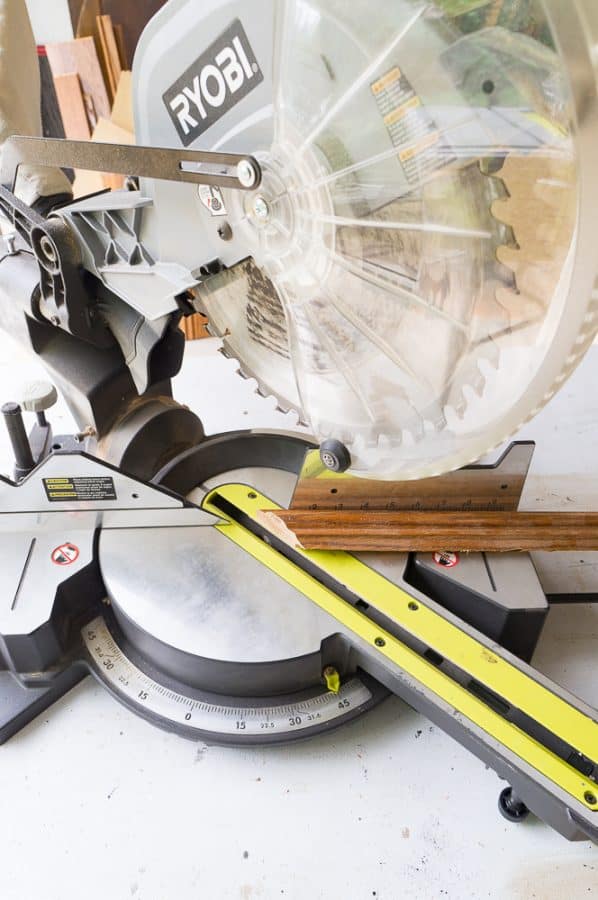 I had Mr. DD cut my 45-degree angles using the Ryobi Miter Saw.  Confession time – I am a little challenged at 45-degree angles.  I can do them and sometimes I make an "oops" and have to cut another piece.  I only had enough wood to make the frame and I didn't have room for an "oops."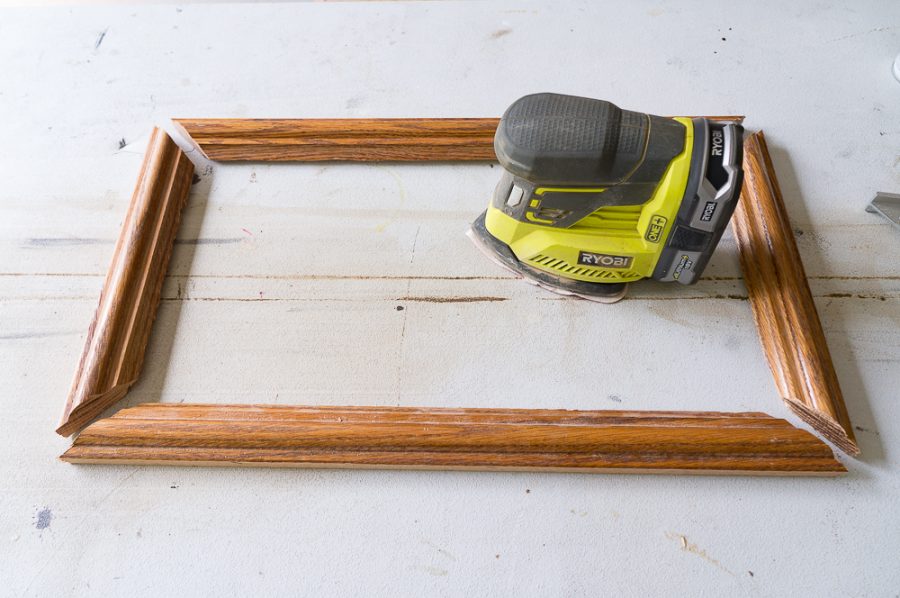 Everything was cut and needed and light sanding to smooth out the cut edges.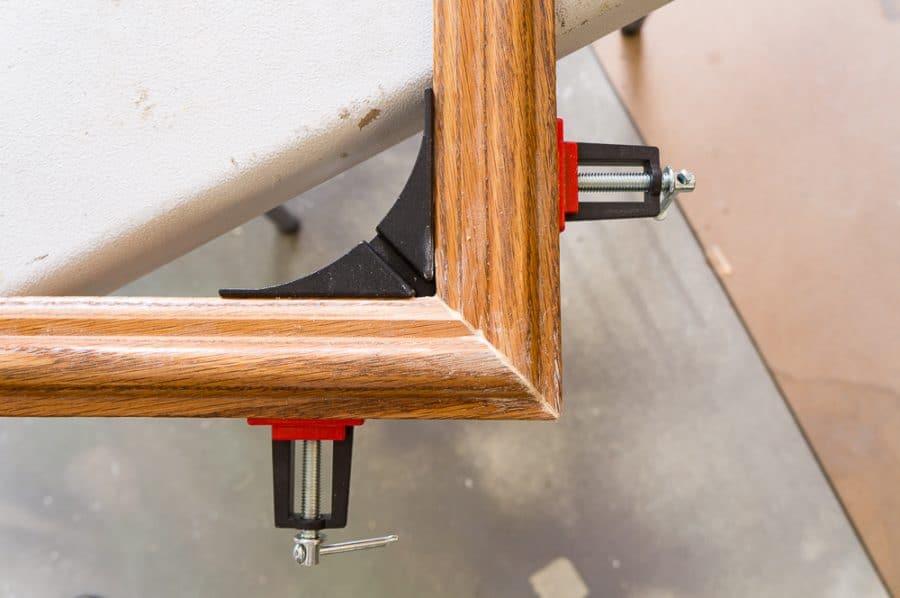 I used Gorilla Wood glue
, air nailer, air stapler and this 90-degree clamp to put the frame together.  Oh, and some wood putty
because my wood pieces were very warped and they needed some help to come completely together.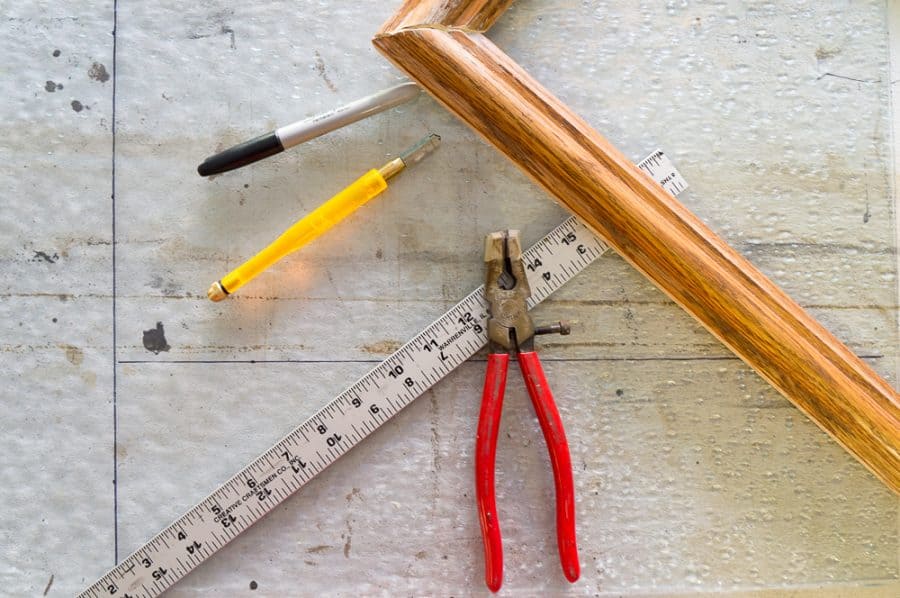 I marked my glass and made my cuts using a glass cutter and glass breaking pliers.  You can go to any stained glass store and they can cut glass down to size for you.  I would recommend bringing your frame with you in case they need to use a glass grinder
to fit your warped frame.  I sprayed the back of the glass using mirror effects
to make the glass reflective.  I liked it being reflective instead of seeing the wall color.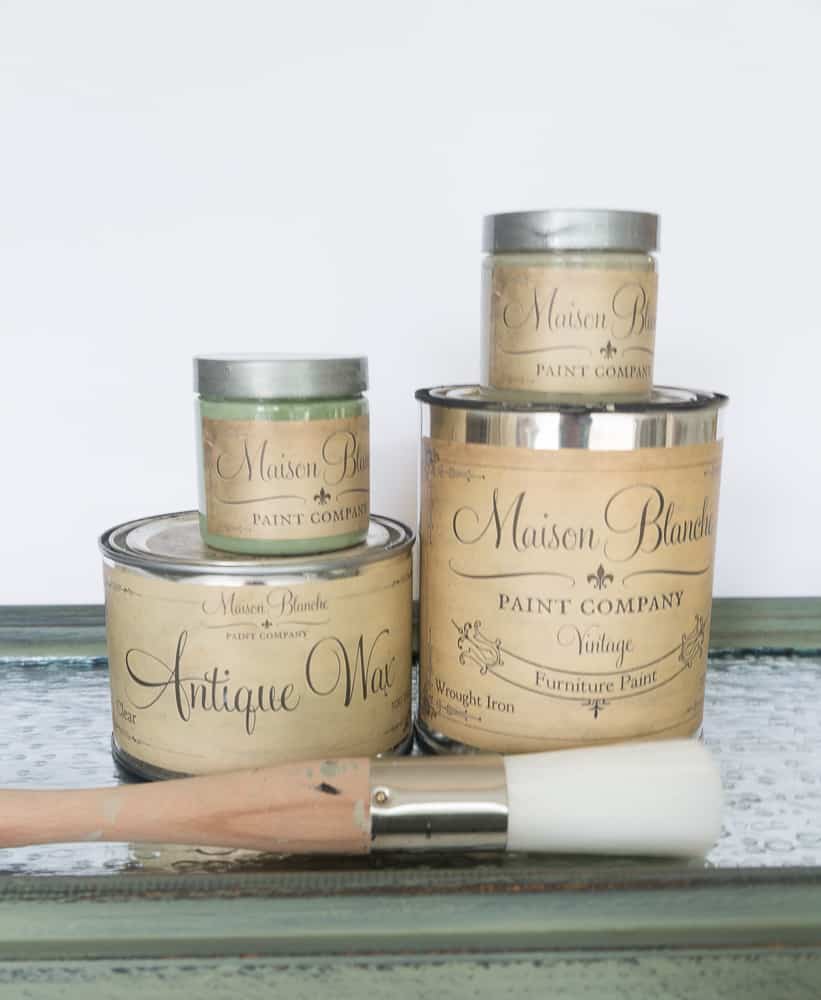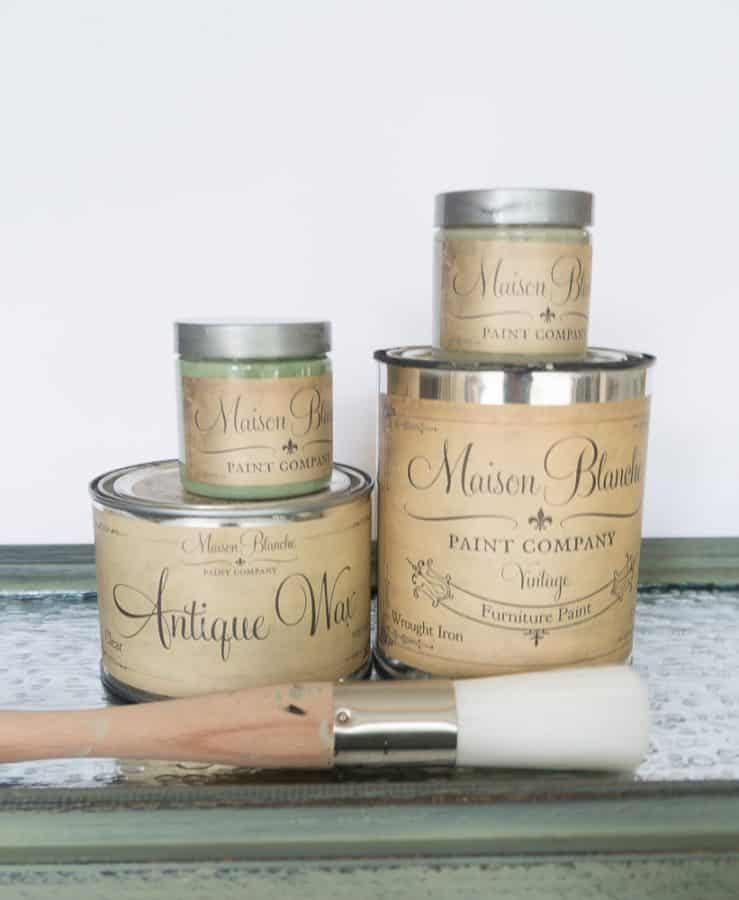 UPDATE: The paint I used is no longer in business so I am sharing links to other comparable paint that I use. I painted the frame using a base coat of black chalk paint and mixed wanderess with soiree for a light coat on top of the black.  I lightly sanded and sealed it with clear wax.  I placed the glass to the inside of the frame and secured using a dual driver.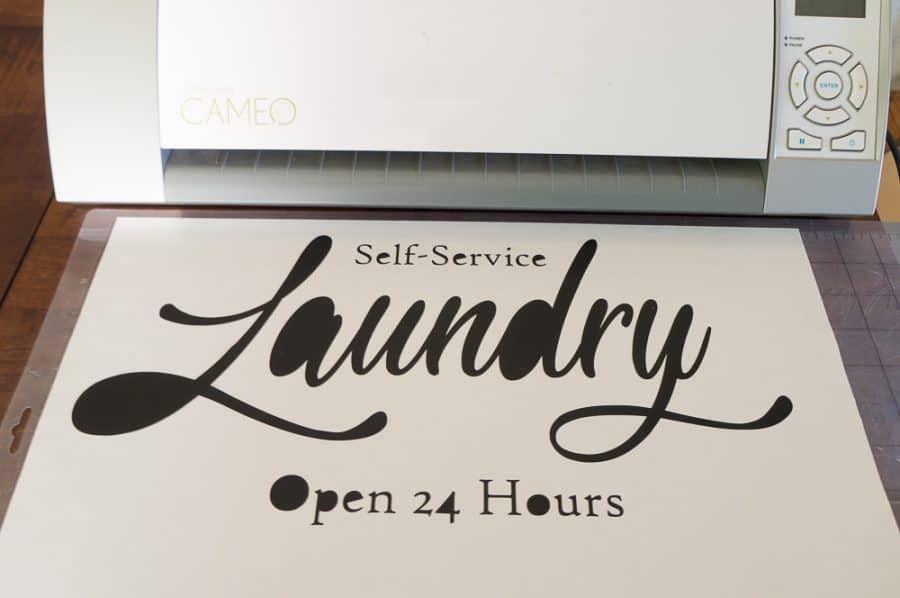 I used "Cameron" my Silhouette Cameo cutter
to cut out the vinyl phrase.  For those who have a Cameo, I used the lovely home and High Tower fonts.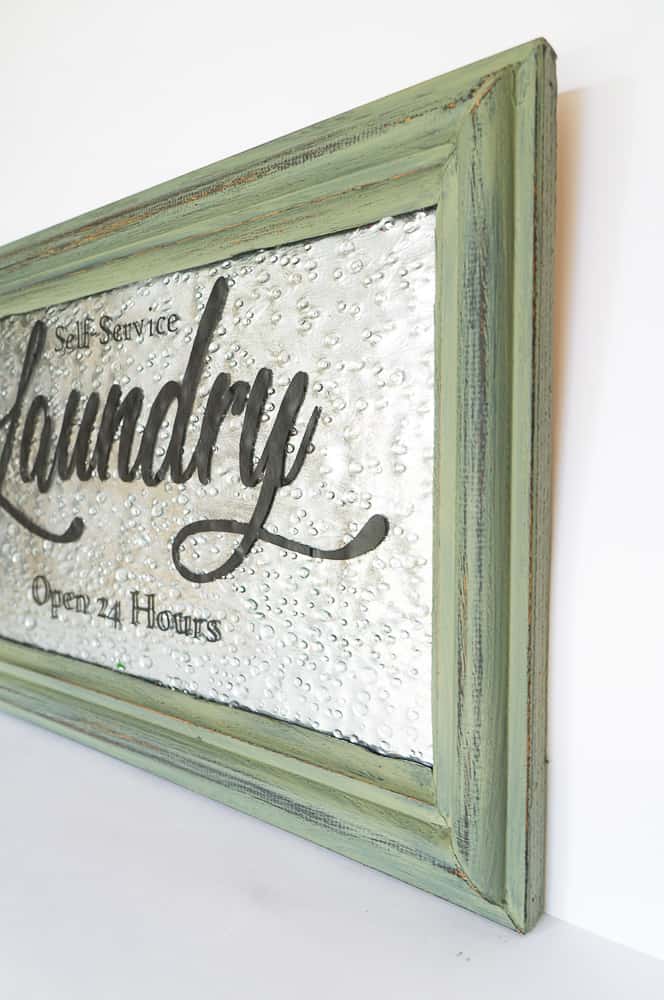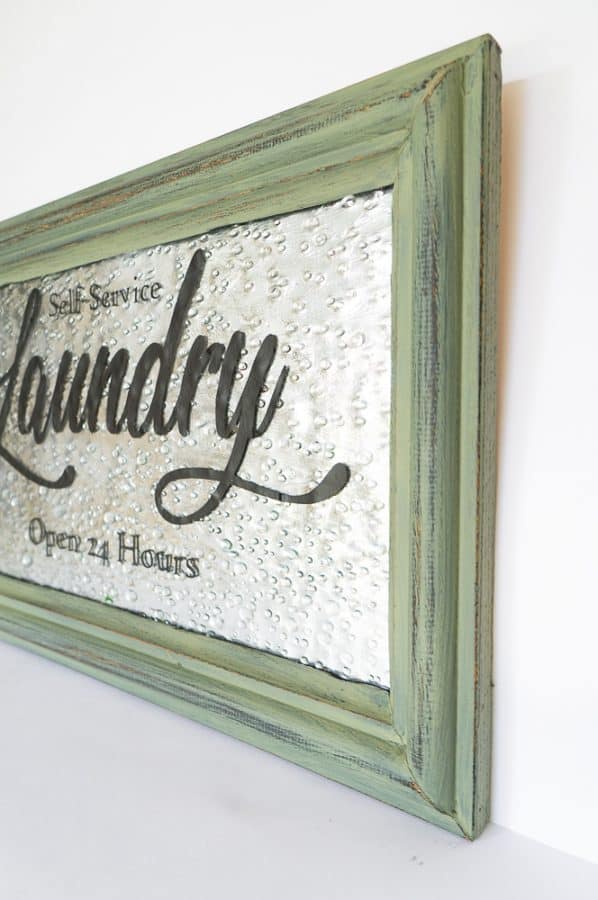 I love how the sign turned out and I can't wait to hang it up and share the laundry room makeover with you.
Now, it is time to visit the other awesome signs from my fellow PowerTool Challenge Team!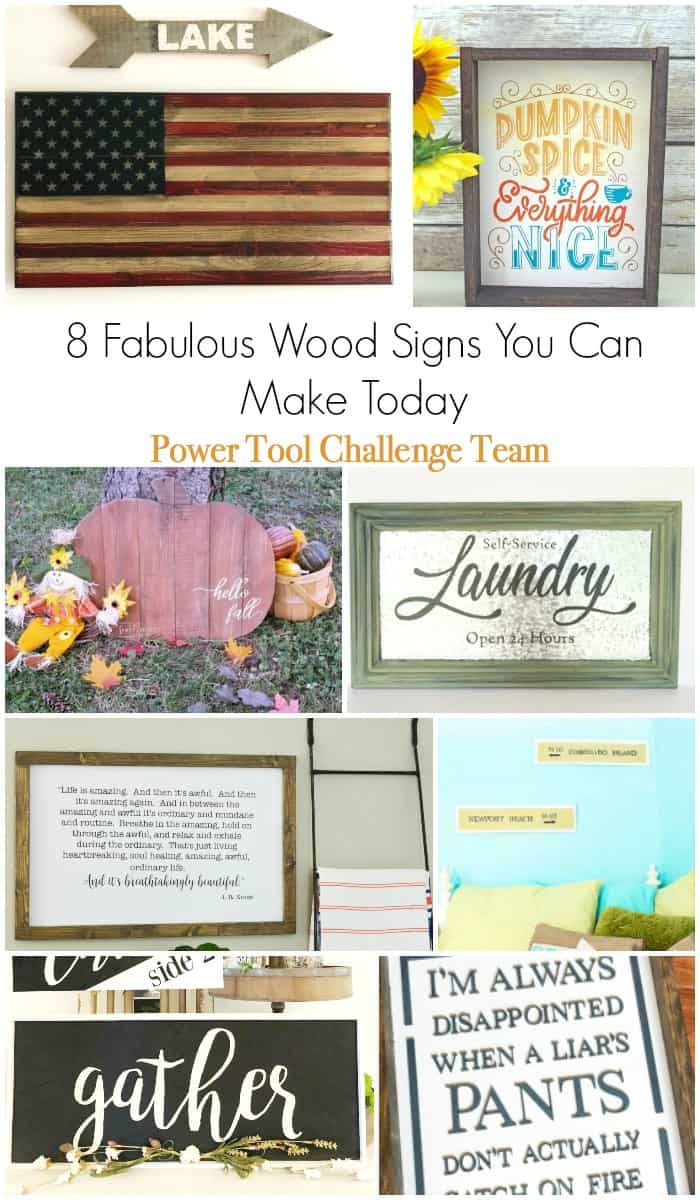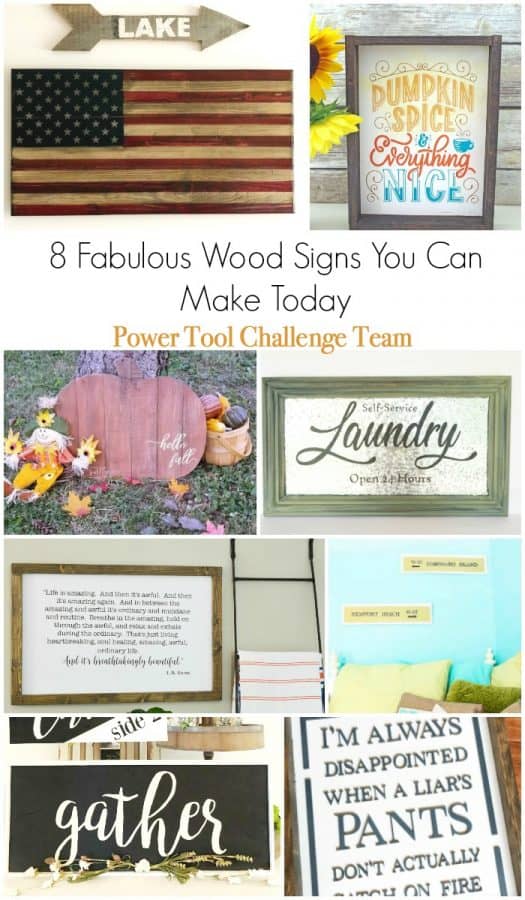 Virginia Sweet Pea – How to Make a Pallet Wood Arrow Sign
Create and Babble – How to Make Double Sided Framed Wood Sign
My Repurposed Life – Hello Fall Rustic Pumpkin Sign
Designed Decor – Framed Laundry Room Sign
H2OBungalow – Large Modern Wall Decor Sign Tutorial
Domestically Speaking – Beach Signs
Refresh Restyle – How to Make a Two-Sided Sign
The DIY Village – DIY Raised Wood Lettered Sign
Join the DD Community!
Join the Designed Decor Community and receive weekly free tips on DIY home projects, painted furniture, decorating, and much more.