Sometimes I think I rescue too many casts away pieces of furniture. I think I can save them all and they end up being more work than they are worth. This repurposed dresser to media center turned out to be an easy flip and well worth dragging off the curb in below 2o degrees.
This post contains some affiliate links. Click here for my full disclosure policy.
I spotted a piece of furniture sitting on the curb a few blocks away from my home. I drove by it and took a look at the piece. It was missing a few drawers but looked like it was in ok shape. I was in my jeep, so I would have to come back and get it later. Like I mentioned, I always rescue items and they turn out to be more work and more time than worth the piece once it is finished to sell. I talked myself out of getting this piece by the time I got home. It was soon to be trash night, so this piece would be picked up and gone. I was completely fine with that since I kept telling myself you can't save them all.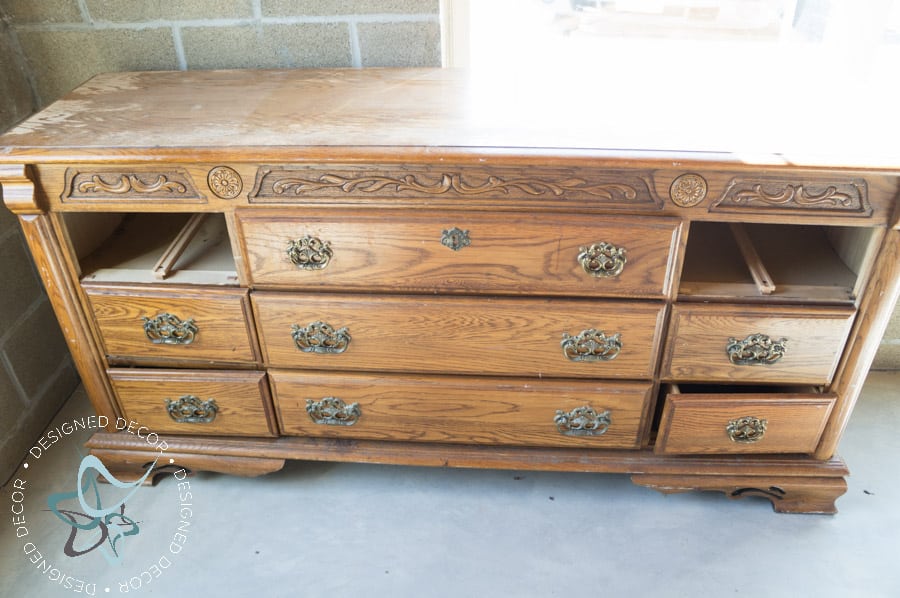 I week later, I still spotted this piece sitting on the curb. The trash never picked it up along with all the other trash that was on the curb. I guess they did not pay their trash bill. So that is when I grabbed my youngest and said let's go get it. It was fridge temperatures and snow was all on top of the crap piled high on this dresser. I guess I can thank the crap for giving the dresser a blanket. The base, however, was in the snow. I couldn't believe I was picking this thing up. It sat in storage for over a year.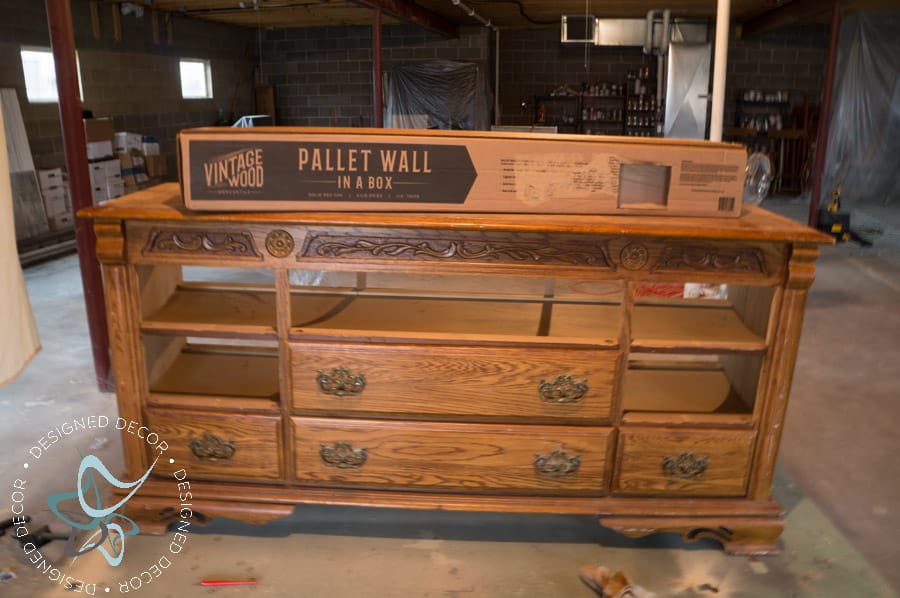 I was originally going to turn this into a storage bench but decided it would be perfect for a media center. I loved the idea of using the Pallet in a Box from Amy Howard for the wood need to make shelves.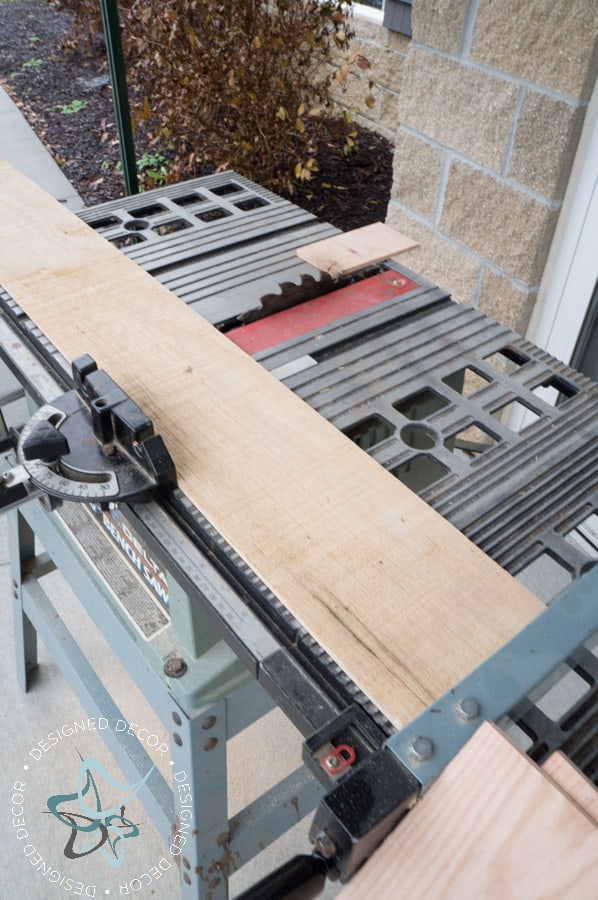 I cut down the wood planks to fit front to back on the support wood.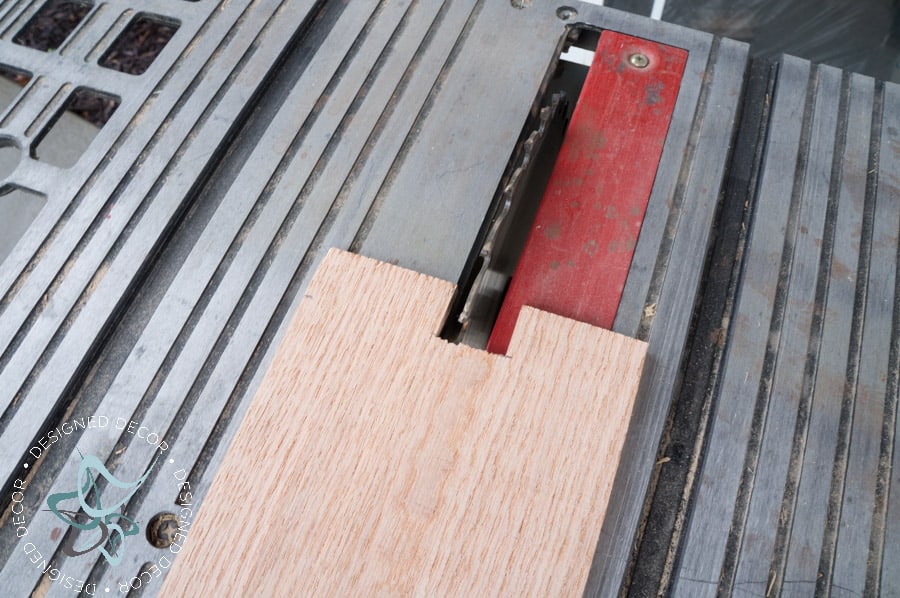 Notched out all the spots for the upright drawer supports.
I placed all the wood pieces in to make sure everything was fitting perfectly. I numbered each piece on the back so I would know how they fit back in after staining.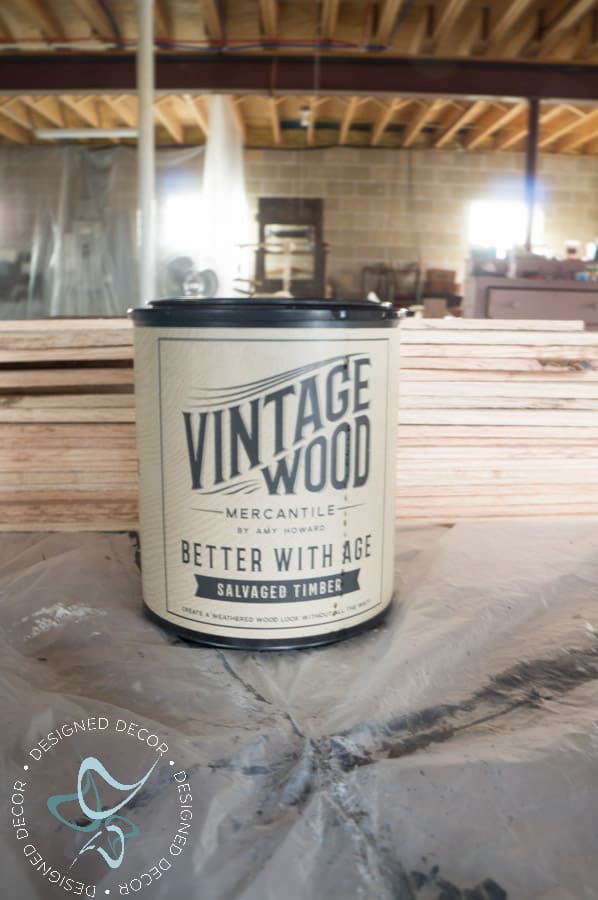 I stained the pallet planks using the Better with Age stain from Amy Howard.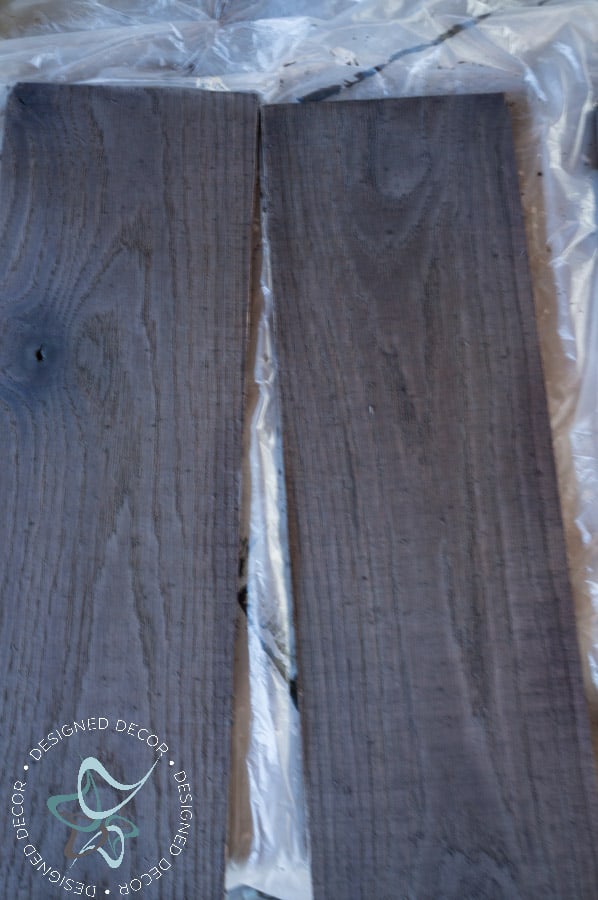 This stain gives the wood a perfect aged stain look.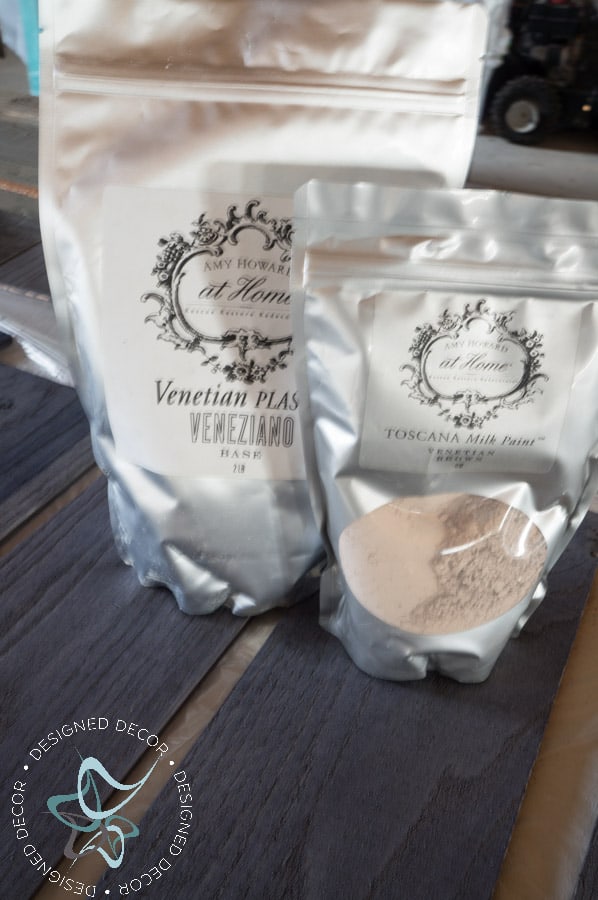 Once the stain was completely dry, I mixed up a batch of 1 part Venetian Plaster, 1 part Toscana Milk paint in Venetian Brown and 1 1/2 to 2 parts water. Add water in small portions as to not make to runny. Mix until smooth with a pancake batter consistency.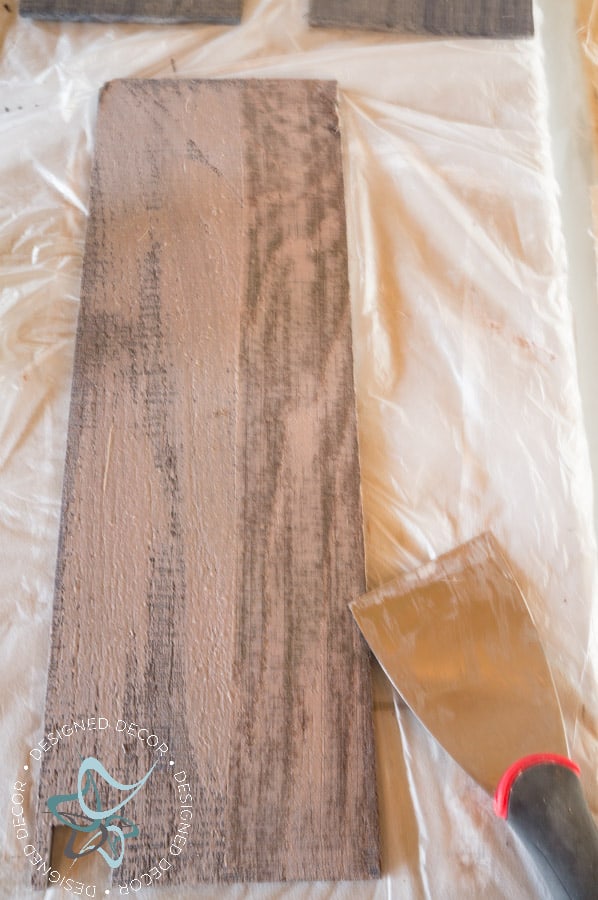 Apply using a chip brush and once mostly covered drag a scrapper over the top of the wood. This technique pushes the mix into the open pores of the wood and scrapes off the solid parts. It gives your wood the perfect aged look.
Here is a quick video on how to paint wash wood, which is another option for treating new wood to look old.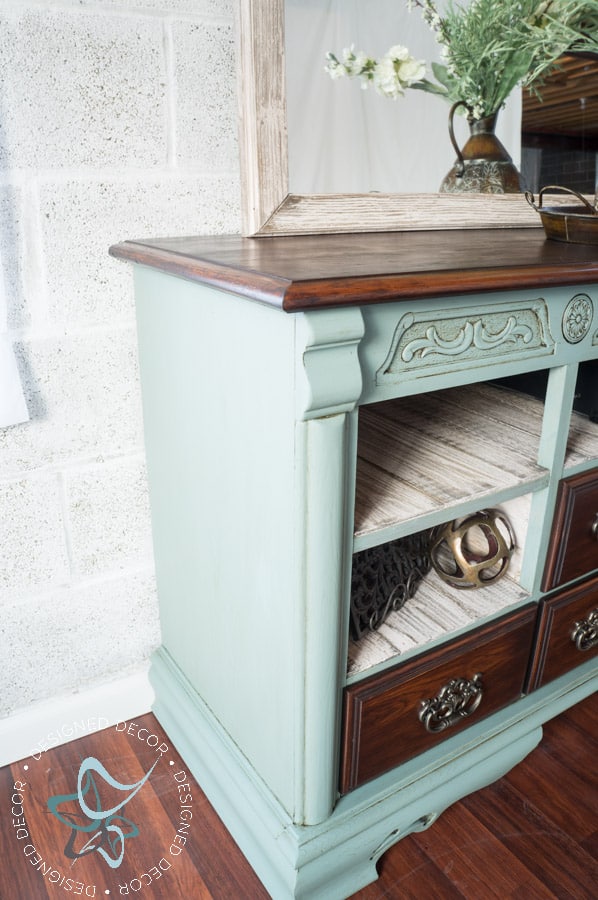 I painted the base in a custom mix of Amy Howard One Step Paints. I have been in search of the perfect green blue paint color to use on my coffee bar in my house. I could not find the right color so I made my own. I used 15 parts Rugo, 1 part basic black, 1 part lime and 1 part white.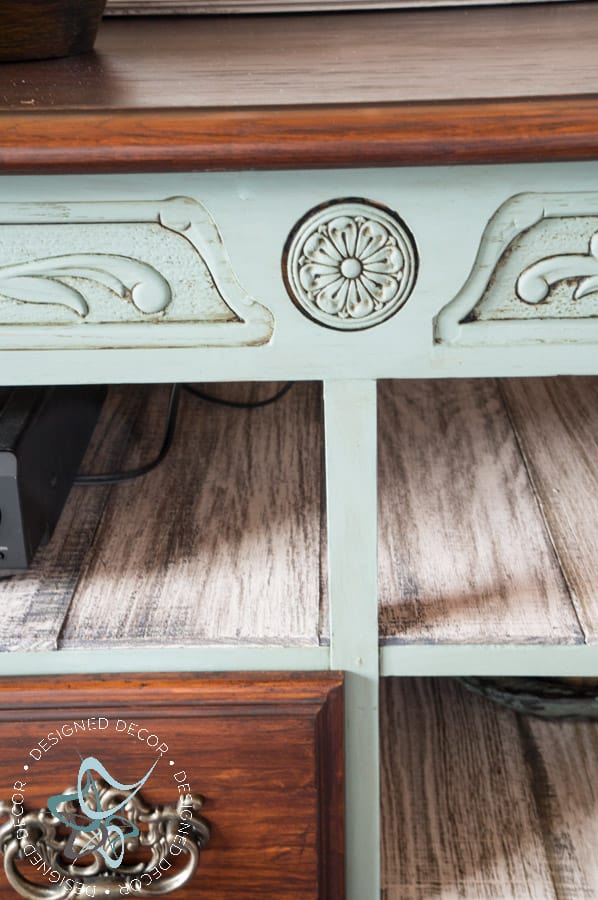 I sealed the piece using dark antique wax to bring out all the carved details on this piece.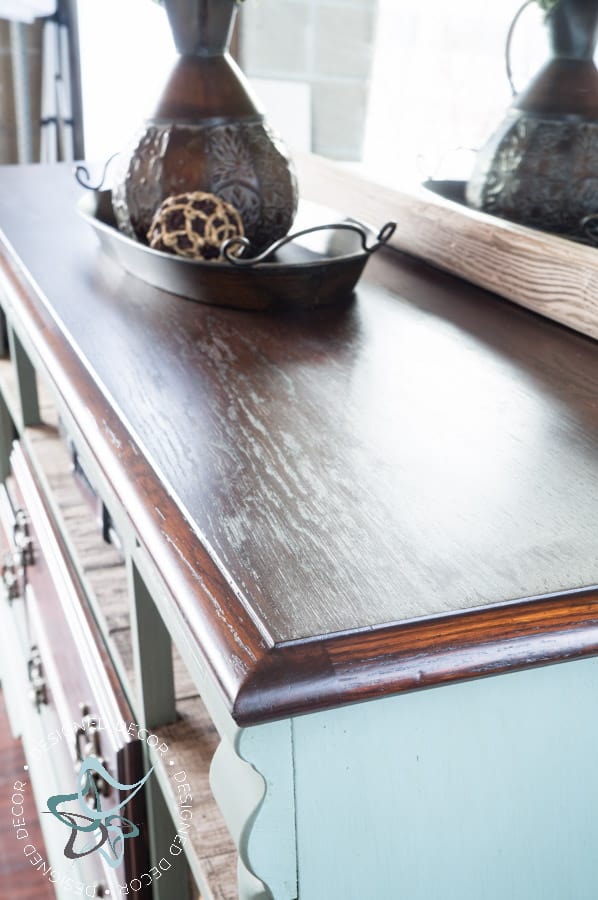 I did stain the top and the drawers using Java gel since I wanted a deep rich stain color.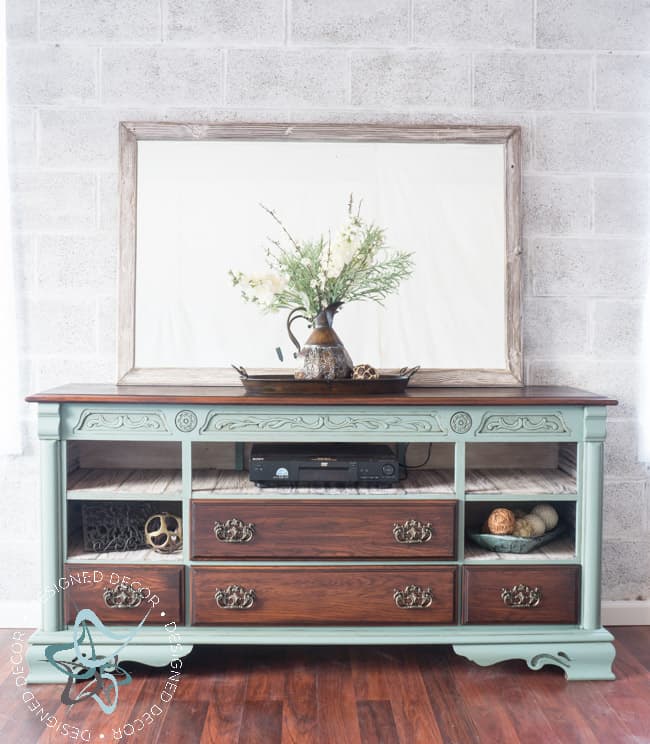 This piece turned out perfect and was a fun makeover to complete using the Amy Howard products. Now I can't wait to use the farmhouse wood technique on more pieces. Mr. DD built the farmhouse frame for the mirror and I used the same wood technique on the frame as I did the pallet wood planks. I will be sharing that post another time.

Join the DD Community!
Join the Designed Decor Community and receive weekly free tips on DIY home projects, painted furniture, decorating, and much more.