The hardest part of taking down the Christmas decor is looking around your house and seeing how stark and cold it looks. I have found some simple Winter Decorating ideas you can use to add warmth to your home for the winter.
Your winter decor does not have to be brand new and expensive. I find it easy to use the decor items you have, shop at a thrift store for new additions, use natural elements, repurpose or make them.
Repurposed – Handmade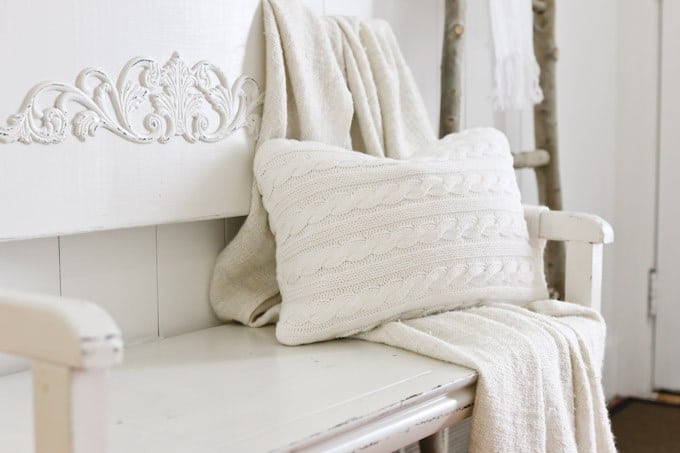 Making sweater pillows, vases or any repurposed home decor is a great way to save money and have a sense of pride in your decor. See how to make these great sweater pillows from Tidbits.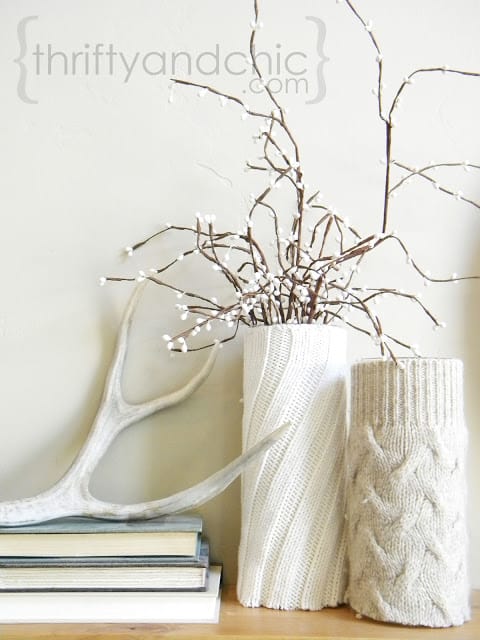 I love the warmth that these repurposed sweater vases add to your decor. You can see how to make them over at Thrifty and Chic.
Natural Elements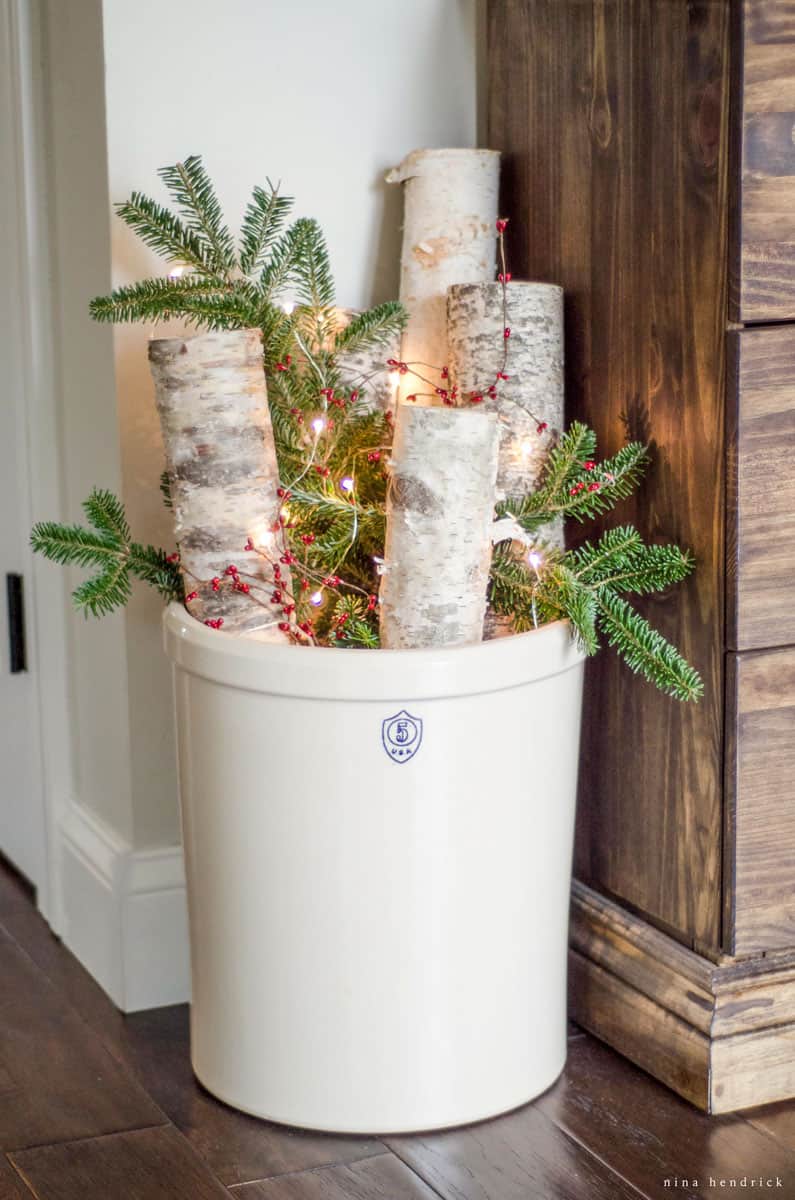 My favorite part about decorating is finding what I can use from nature. Using natural elements adds warmth and it is inexpensive. You can add birch logs and pine branches to an old crock like Nina Hendricks.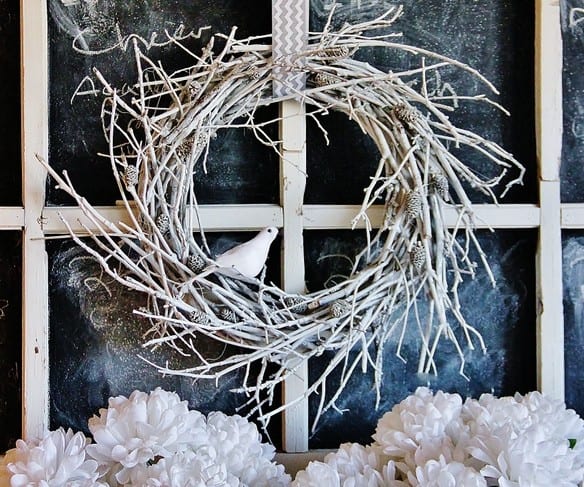 Using branches and twigs from your yard to make a wreath or add to any vase is simple and easy. I love this twig wreath from ThistleWood Farms.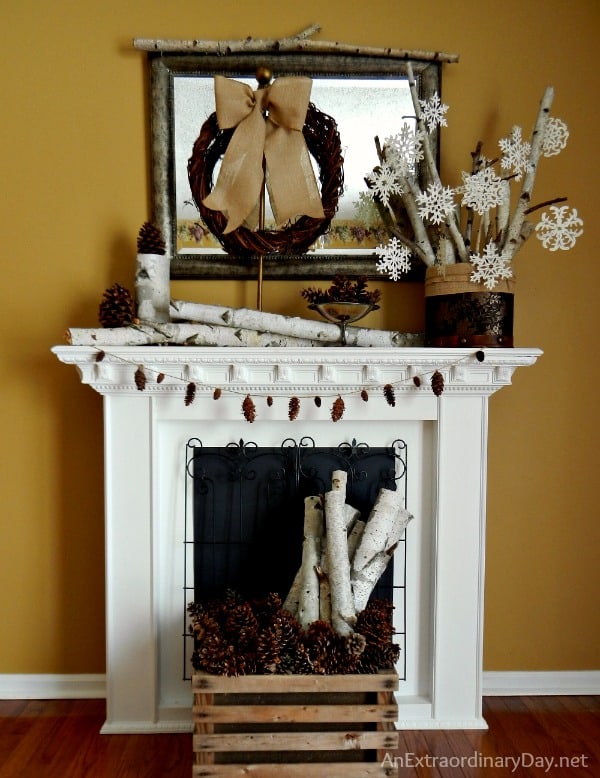 I love all the natural elements that Diane used from An extraordinary day. Everything in this photo looks like it was found in nature or a thrift store.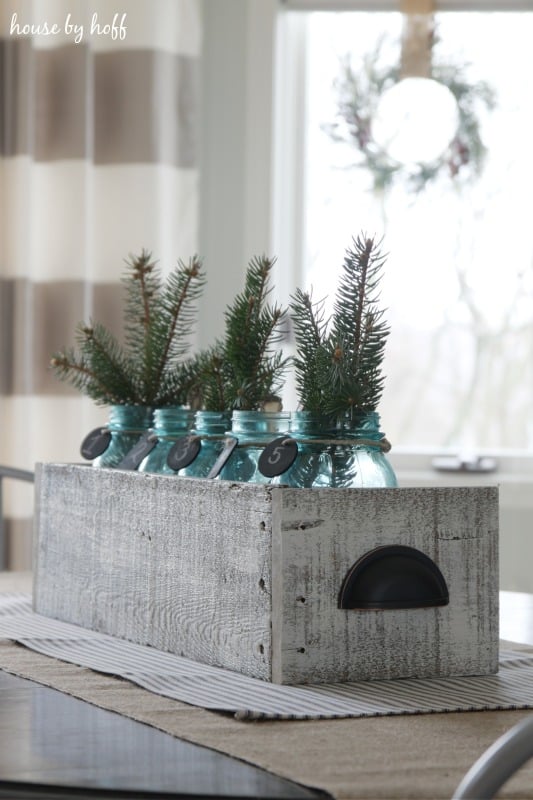 A simple statement using mason jars and fresh pines are the perfect winter combination from House by Hoff.
Winter Objects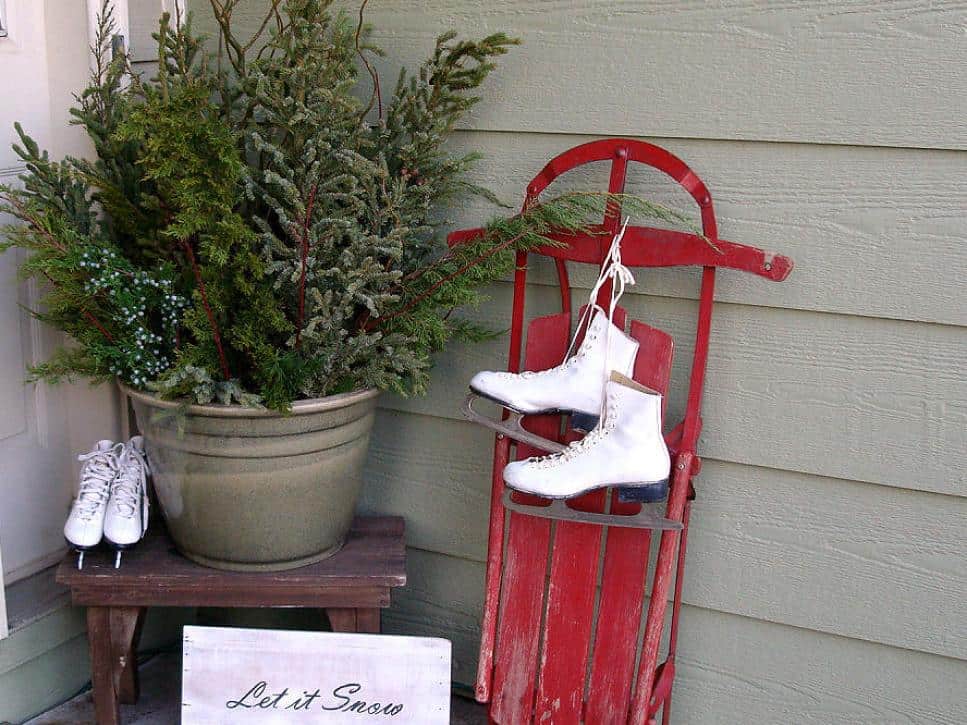 Using found winter objects is a great affordable way to add winter decor. These objects can be used for Christmas and left up for the winter months. I love the sled and skis in this outdoor vignette from HGTV.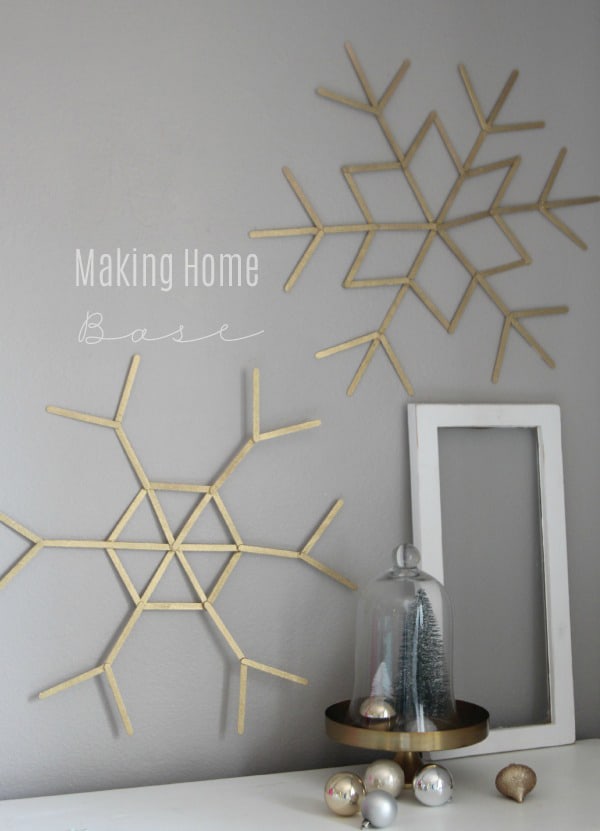 Any type of snowflake decor is a perfect addition. I love these popsicle snowflakes from Making Home Base.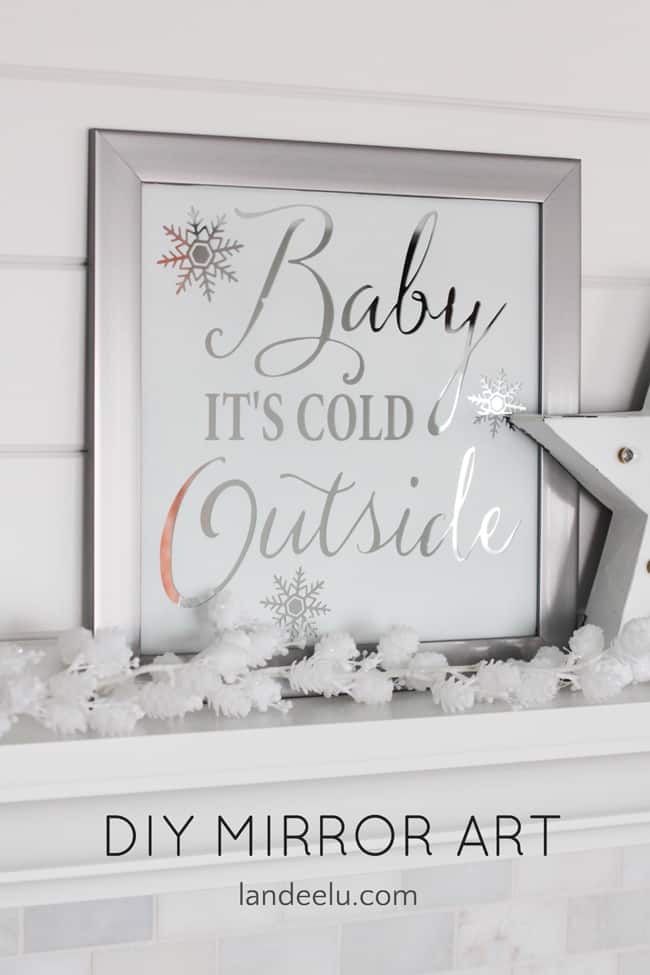 This DIY Mirror art from Landeelu is perfect for winter decor.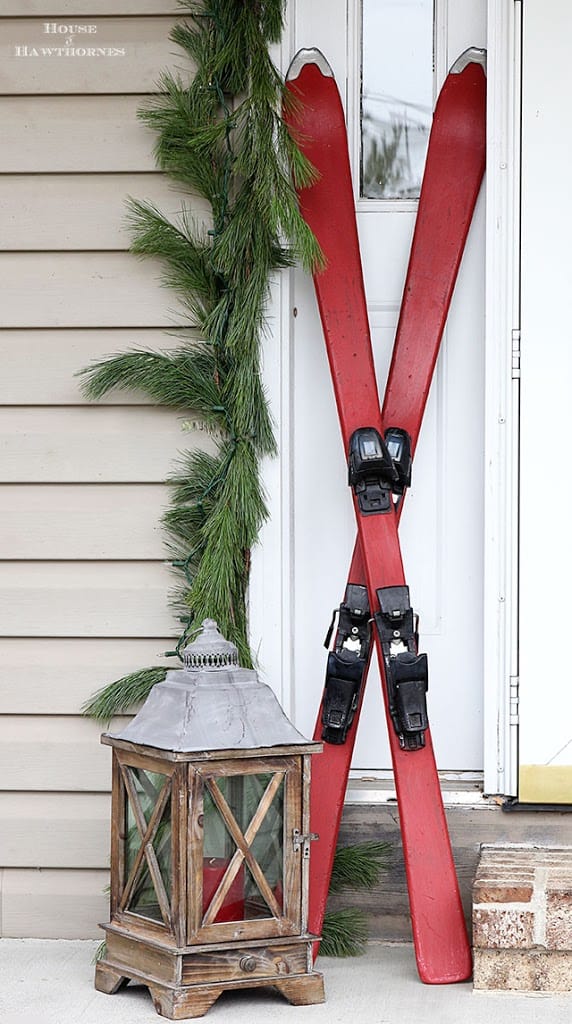 These chalk painted winter skis from House of Hawthornes is a perfect way to decor your porch or an entryway.
All the elements above – blankets, fur rug, and pillows add warmth to your winter decor. Adding layers is the key to making things looks warm and inviting.
I challenge you to find some simple pieces and add some warm elements to your home for your winter decor. What are your favorite items to use for your winter decorating?

Join the DD Community!
Join the Designed Decor Community and receive weekly free tips on DIY home projects, painted furniture, decorating, and much more.