She is not an old piece of furniture, but she was in great shape.  Most second-hand pieces have major flaws due to age and use and most have been stored in musty basements or garages.  I love a good garage sale find like this vanity and she made a great candidate for a beautiful vanity makeover.
This post contains affiliate links.  Click here to see my full disclosure policy.
I have used other milk paint powders in the past and decided to give Miss Mustard Seeds Milk paint a try.  I used the color Kitchen Scale.  It was hard to pick a color because she has some really pretty ones.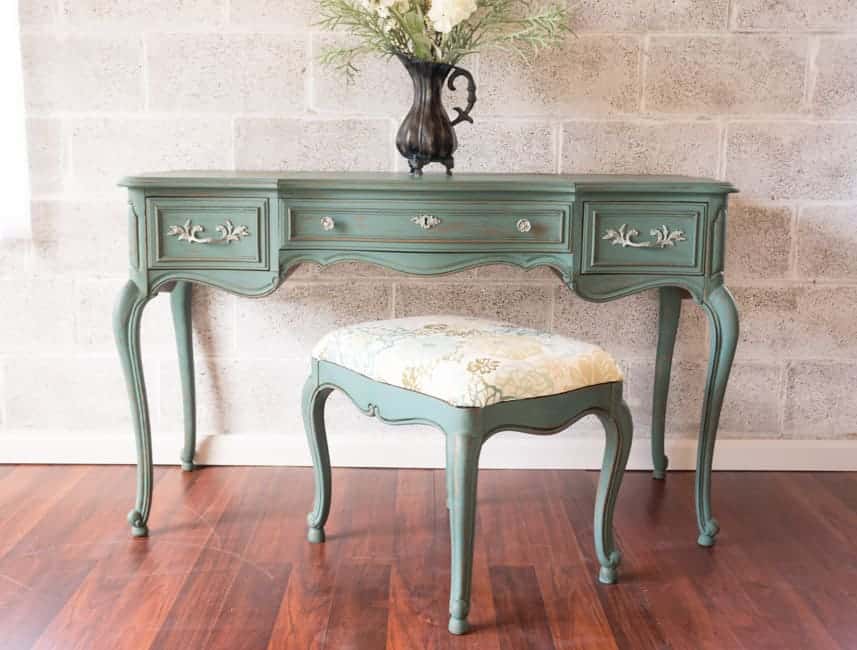 You never know how milk paint will react to the furniture piece.  Sometimes it bonds and sometimes it dries and chips.  That is the beauty of milk paint.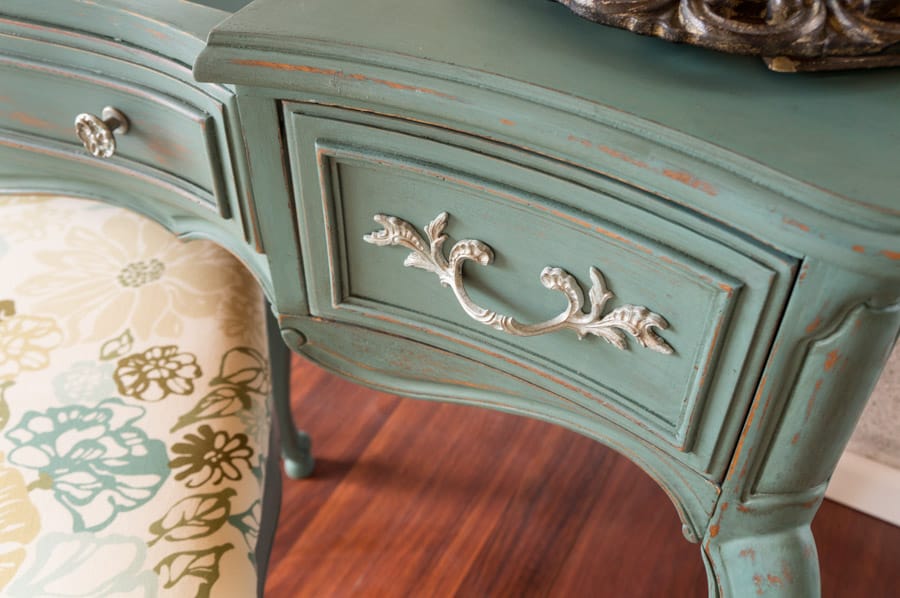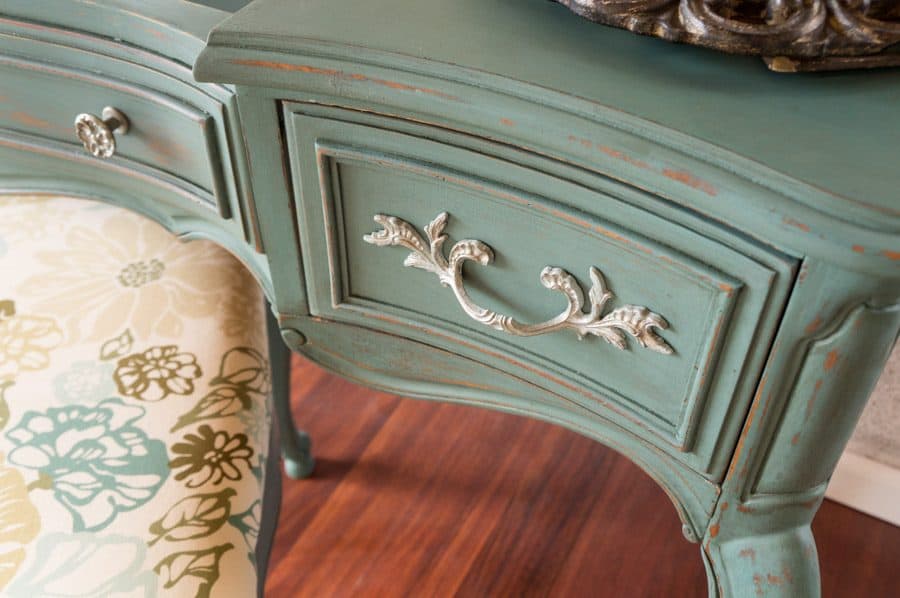 I lightly sanded down the milk paint after 2 coats.  This made the vanity velvety smooth and it gave me a perfect distressed finish on the edges.  I found a coordinating fabric, Invigorate Coastal by Richloom, to recover the bench.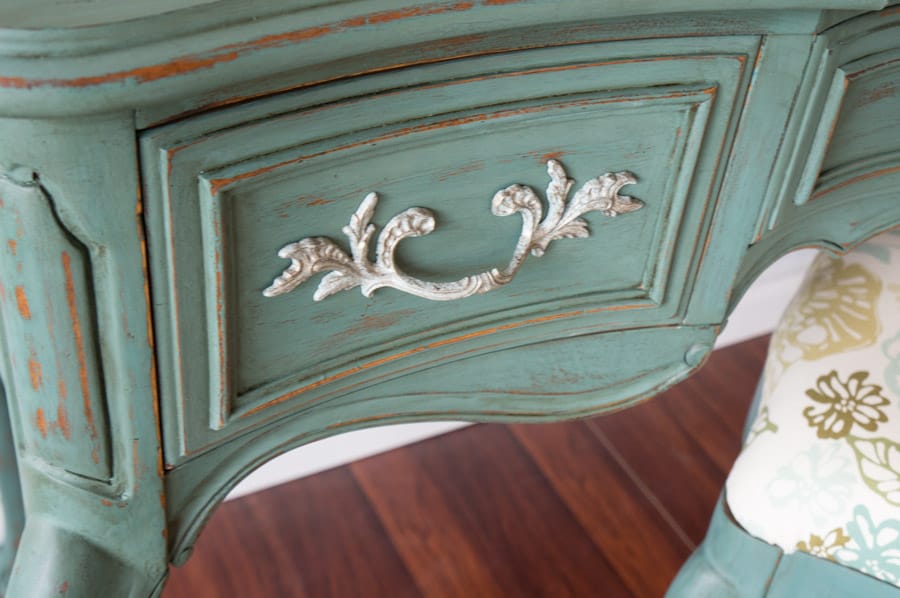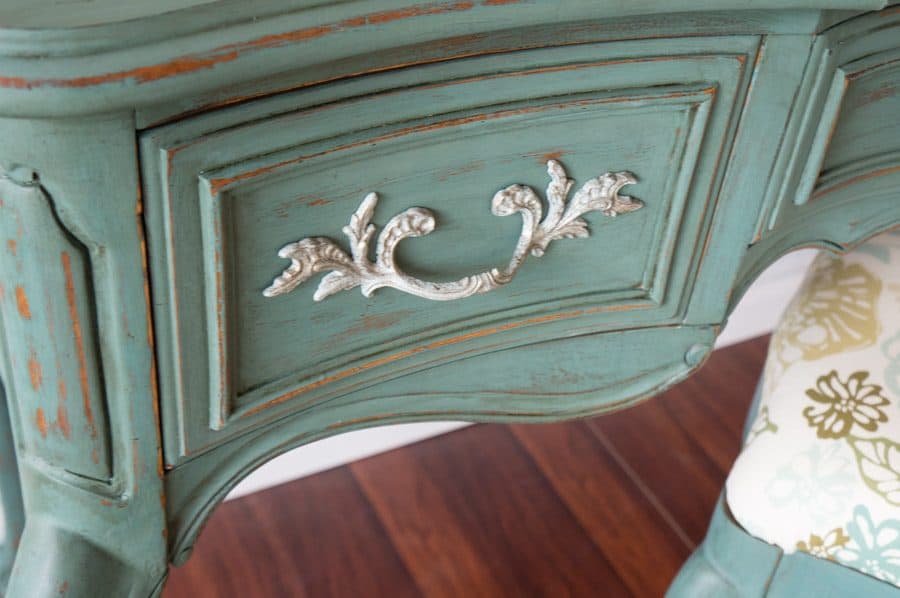 I refinished the original hardware using my favorite technique, with shimmer glaze.  You can learn how to paint furniture hardware with my online class and I teach 4 different methods to refinish hardware.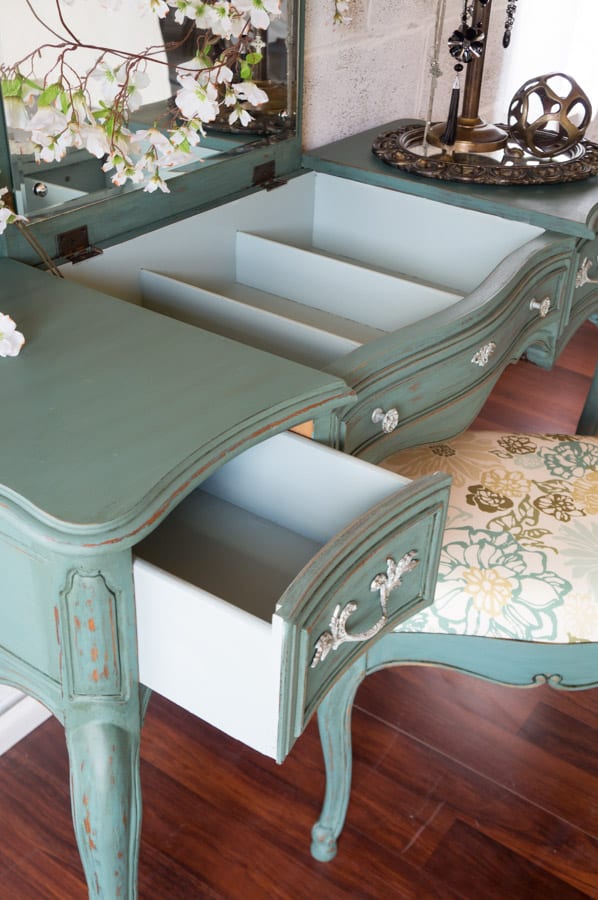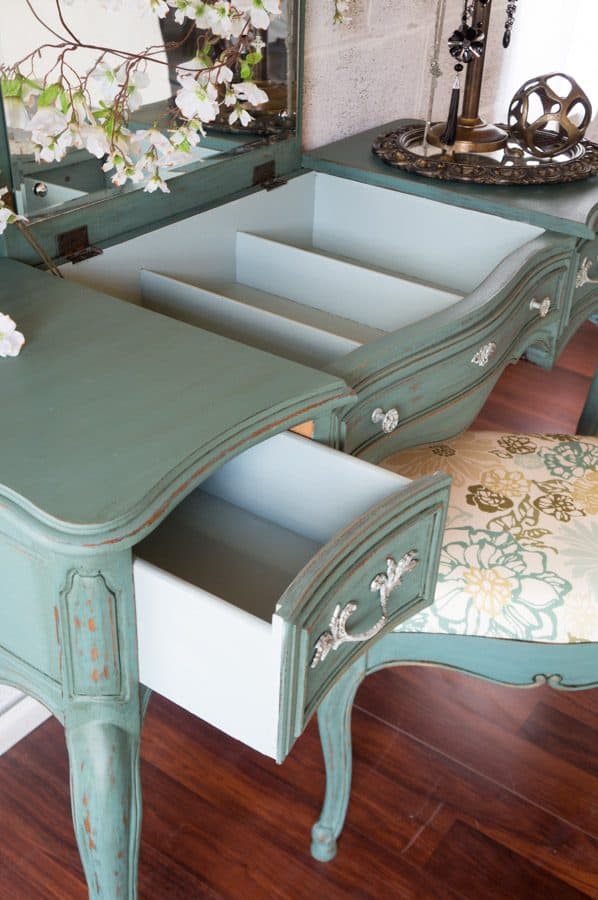 I painted the drawers and the inside of the vanity with coordinating paint.  I used Maison Blanche in Creme de Menthe.  It is one of my favorite colors.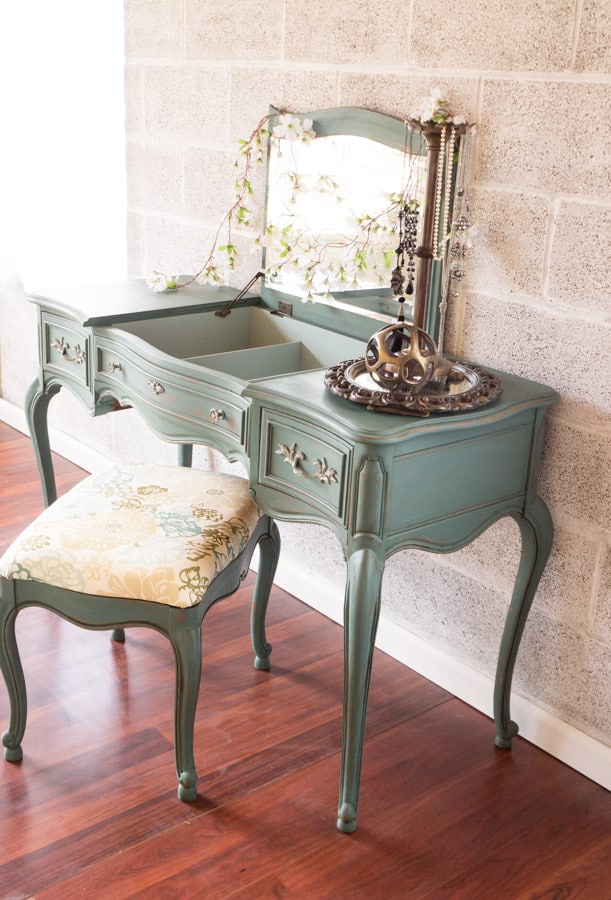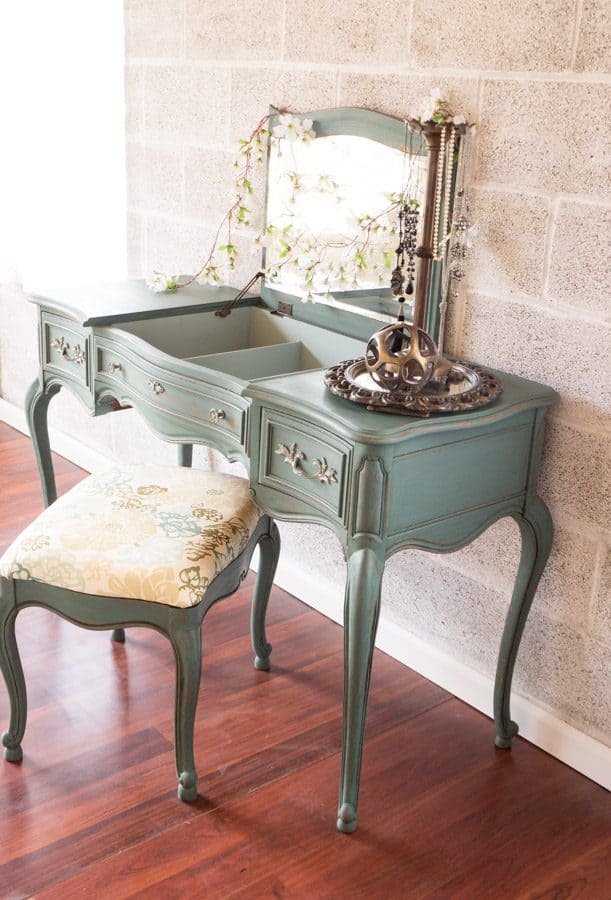 I sealed the entire vanity with Creme de Menthe
. She turned out to be a real beauty.
Have you used Miss Mustard Seed's Milk Paint?  What is your favorite color or product?

Join the DD Community!
Join the Designed Decor Community and receive weekly free tips on DIY home projects, painted furniture, decorating, and much more.