Are you the type of person who likes to save money? Well, buying second-hand furniture is a great way to do that! However, there are some things you need to know before you hit up your local thrift store or online marketplace. In this blog post, we'll share our must-know tips to find and buy second-hand furniture. So, whether you're looking for a new dresser or an entire living room set, read on for some helpful advice.
WHERE to find second-hand furniture. 
When it comes to furnishings, there's no need to break the bank. Second-hand furniture is a great way to save money and still get quality pieces. There are a few different places to look for used furniture.  
Garage Sales
This is the most commonplace that people will search for used furniture.  Shopping for used furniture at garage sales has a few drawbacks.
They are seasonal so you can only look in the warmer months.
Waste time and gas driving around to many different locations.
You have to be the first to get there, especially if the used furniture is a good price and in great shape. 
I think this is where the term "the early bird gets the worm" came from? Nope, I just checked and it originated in 1670.  
Check out these Custom Blue Painted Dressers that I found at a garage sale.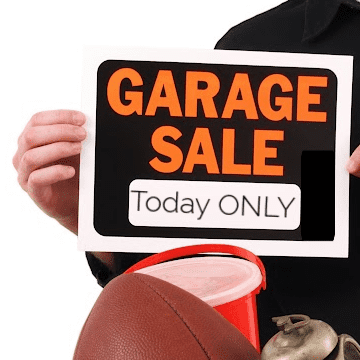 Thrift Stores/ Second-Hand Stores
This is a great source especially if they specialize in home decor.  You can shop year-round and you do not have to waste your gas and time.  The only drawback is they might not negotiate on prices, they have overhead as they have a storefront.  All shops are different so always ask if they are firm on their pricing.  
This Repurposed Radio Cabinet was one of my favorite thrift store finds
*Flea Markets
Flea markets are always good because you have so many different sellers in one location. You are not wasting your time or gas driving around like with garage sales. You also have indoor flea markets that are good in the cold months. Again, the "early bird catches the worm" applies to flea markets as well.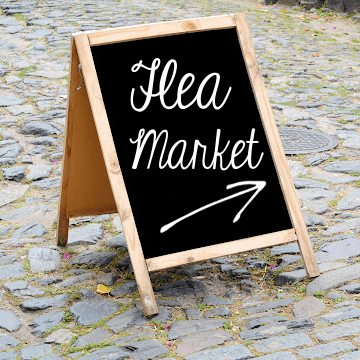 *Auctions/Estate Sales
The best auctions are the ones that are selling the house and the contents.  Most people go to the auction for the house and really don't care about the "Stuff." The big drawback with an auction is you have to wait until the end of the house auction before they start to auction the stuff.  Now, most auctions will post preview pictures online of all the stuff before the auction so you can view the contents and see if it is worth your time to go to the auction.  Estate sales also show preview pictures before the sale.  The best bargains are on the last day because they are eager to sell the remaining items.  Some Estate sales can be pricey due to the antique type of items they are selling.  It is also a great source for that one-of-a-kind furniture. 
*Online Sites
This has by far been the best means for me and finding used furniture. No driving around wasting gas or my time.  Yes, I have to drive to go get it or go view the second-hand furniture, but worth the time if you know it is something you want. 
Here is a list of online sites that I have used:
Facebook Market Place
Facebook Community Pages
Craigslist
Let Go
Offer Up   
Facebook Marketplace by far is my favorite place to buy antique and vintage furniture.  If you use any online furniture buying sites, please let me know so I can update the list for others.  
Friends & Family
I have received numerous pieces of furniture for great prices and many of them have been free from friends and family. Once the word spreads that you are looking for old furniture, that resource turns out to be a great one.
It is hard to find my favorite from my list of friends and family and I think this Tufted Coffee Table Bench is a favorite on my site.
***Final thought – Never overlook roadside treasures, you will be surprised what others throw away like this dresser that I converted into a Media Center. 
HOW to buy used furniture
Now that you know the best places to buy second-hand furniture, here are the must-know tips for buying second-hand furniture before you make that final purchase.  
1- Checking the Furniture Structure
Always turn the furniture around and over, so you can see the back and bottom.  I have discovered way too many times that wood furniture was actually pressed wood and not hardwood.  Many times used furniture will have wood drawers and wood tops and you assume that everything is wood until you flip it over and see the pressed wood bottom.  
Just because a wood piece of furniture is heavy does not mean it is solid wood.  In my experience, if a wood furniture piece is overly heavy, it has pressed wood.  ***Pressed wood is heavier than real wood.  Never take the seller's word that it is all wood, thoroughly examine the piece to find out for yourself. 
Always remember to inspect second-hand furniture thoroughly.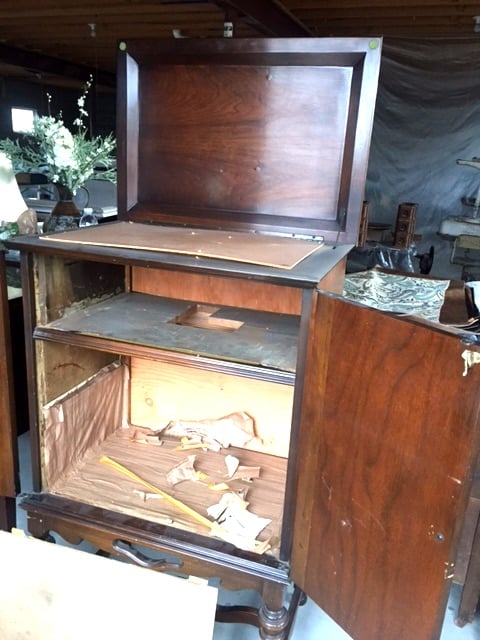 Always open ALL drawers, doors, and moving parts to make sure they work.  If they don't open this is a major bargaining tool.  Never assume you can get it open later, you may never will or you may cause major damage to get it open.  I have discovered major damage to pieces where the drawers or doors would not open.
The radio cabinet above was screwed down and the key was lost, so I was unable to look inside. After getting it home and breaking the lock, I discovered a mess. This is a major bargaining tool to lower the price.
Don't do what I did, ask for a lower price since it can't be opened.
Look for missing pieces, chipped veneer, wobbly legs, missing drawer supports (always completely remove the drawer, not just open and close), and any altered or modified fixes.  
2 – Don't forget the overlooked things
Know the size of the piece you will need, especially if you are purchasing for a specific place in your home.
Does the item smell, you might be surprised how bad an item can smell when left in musty places or the worst is cat odors.
Bring your imagination- Always look at a piece to go beyond its original function.  Maybe a top can be removed, legs shortened, added to another piece, or modified in some means.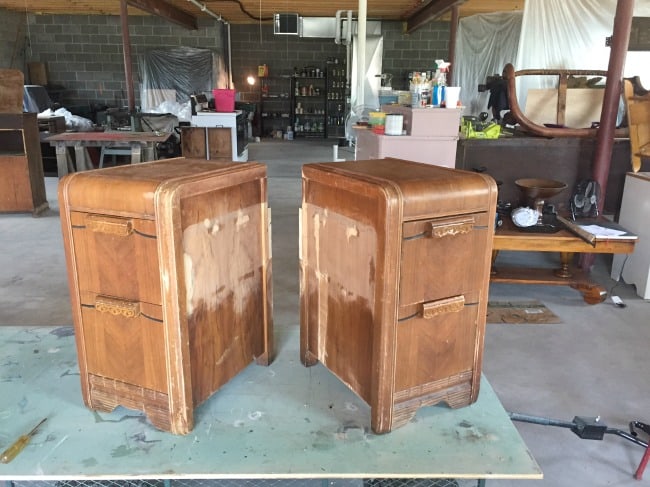 If buying from an online marketplace, do not commit to buying the piece until you have seen the item.  I have found things in worse condition than the pictures showed. I always ask to come to inspect the furniture piece before committing to purchase.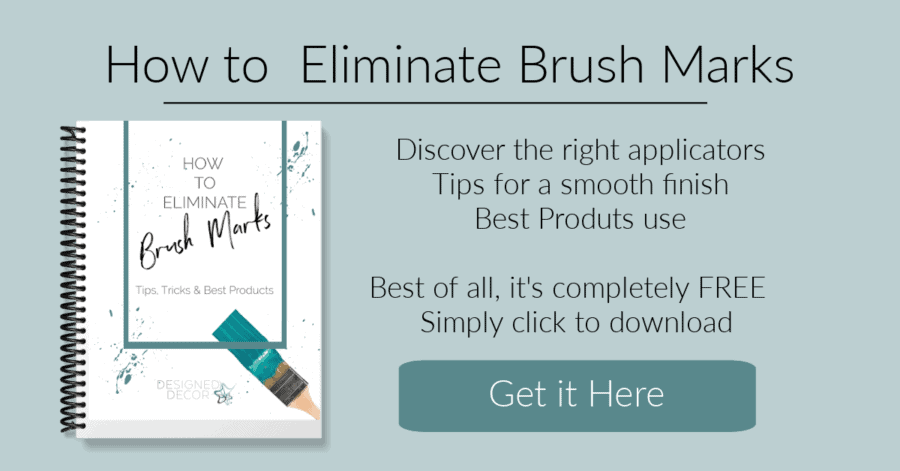 Negotiating the best price when buying second-hand furniture 
It never hurts to ask, they can say no!
When inspecting a piece of furniture always say out loud what is wrong with the piece, that way the seller is hearing all the details as to why the price should be lower.
Once inspected determine if the price is fair for the market values in your area. Also, consider the damages and the time it will take to restore the item.  All this plays into what is considered a fair price. 
Kindly state, I have been looking at other pieces like this and yours needs a little more work, do you have any room to negotiate the price? You are not offending them with a low ball offer, you are asking if they are willing.
If an item is overpriced and out of your price range, tell the seller you are very interested and it is more than you can spend and ask them if it does not sell to give you a call. Sometimes people think they can get more for an item, so being patient can work in your favor.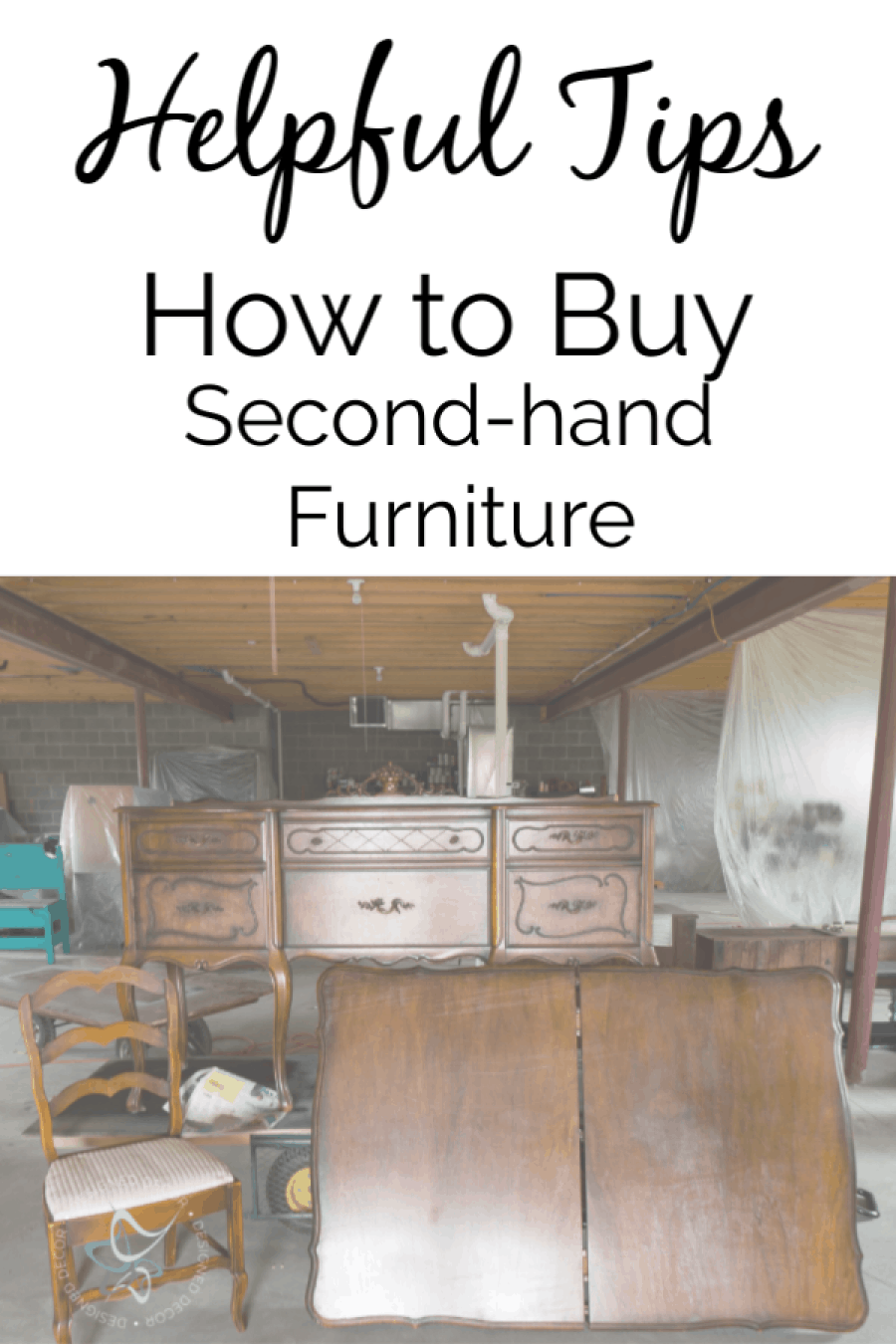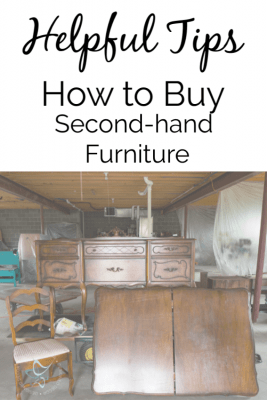 Furniture is an important part of any home, but it can also be expensive. If you're looking to save money, buy second-hand furniture. You can find great pieces at a fraction of the price by used furniture shopping online or in thrift stores. And if you don't mind negotiating, you can often get an even better deal when buying used furniture. You may be surprised at what you find!
Always keep looking for that perfect piece.  Have patience and don't settle if the style is not what you are looking for.  Being persistent in looking will pay off when you find the perfect piece that you always wanted.  
Check out these other helpful furniture painting posts





Join the DD Community!
Join the Designed Decor Community and receive weekly free tips on DIY home projects, painted furniture, decorating, and much more.