Have you ever seen those beautiful furniture pieces with swirls of colorful paint and wished you could create something similar? Well, good news! With a little bit of prep work, the right supplies, my insider tips and perfect pour tricks, anyone can achieve the perfect paint pour on furniture.
After watching acrylic paint pours on canvas and completing a few paint pours on furniture, I have discovered the best way to achieve a perfect paint pour on furniture. It is important to use the right type of paint for this type of finish because not all paints can achieve perfect results.
This painting technique is perfect to use on plain furniture pieces that need more detail. Or for furniture that has a lot of flaws.
This 3 drawer dresser had veneer pulling off the bottom drawer. After removing the veneer the bottom drawer had a different finish from the other drawers. This made it the perfect candidate for paint pouring to cover up the imperfections on the bottom drawer.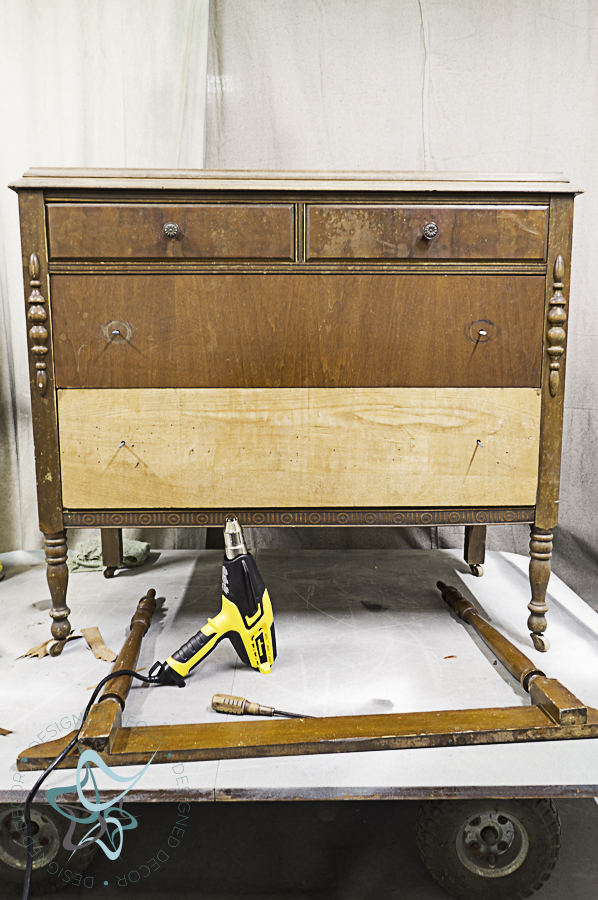 What you will learn
Learn how to paint furniture with a variety of paints in this Furniture Paint Pour Workshop! You will get an overview and detailed instructions on pouring any color you want, regardless of if it is latex, chalk, or mineral. With so many options available today there is no excuse not to be able to do your very own handcrafted masterpiece at home.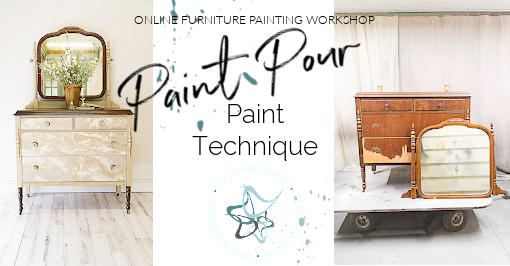 Come paint pour with me! In this workshop, you'll learn how to use different colors of paints to create a one-of-a-kind piece of furniture. You will learn the exact supplies you need, and I guide you through the process with step-by-step video training.
Whether you're a beginner or an experienced artist, this workshop is perfect for anyone who wants to try out this fun and trendy painting technique. So come join me and see what all the fuss is about!
I also show you how to properly prep the painted furniture to help make clean-up easier as this is a messy paint technique. Also discover my #1 trick in preventing paint from dripping into your dresser drawers.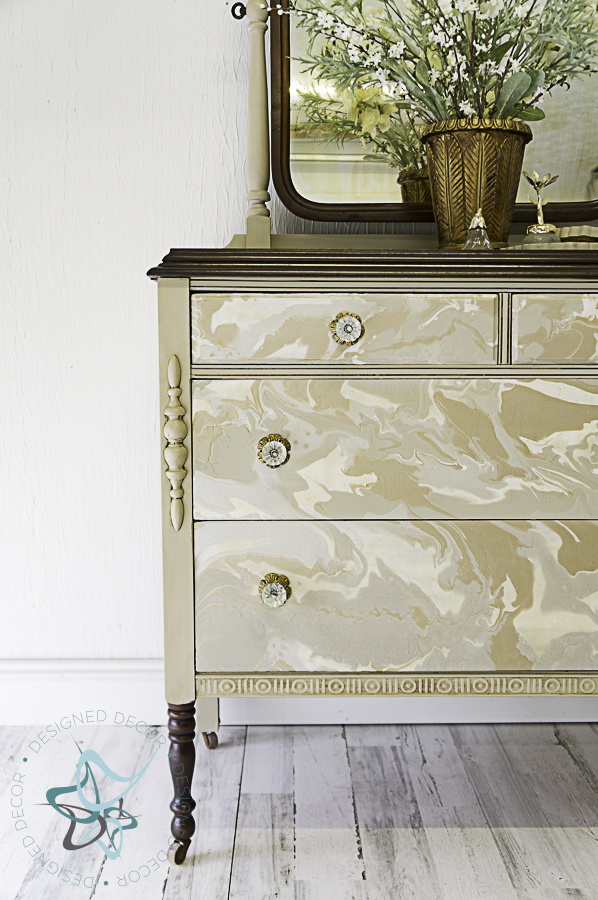 Don't waste your time or your paint, let me show you all the details you will need to achieve the perfect paint pour on furniture.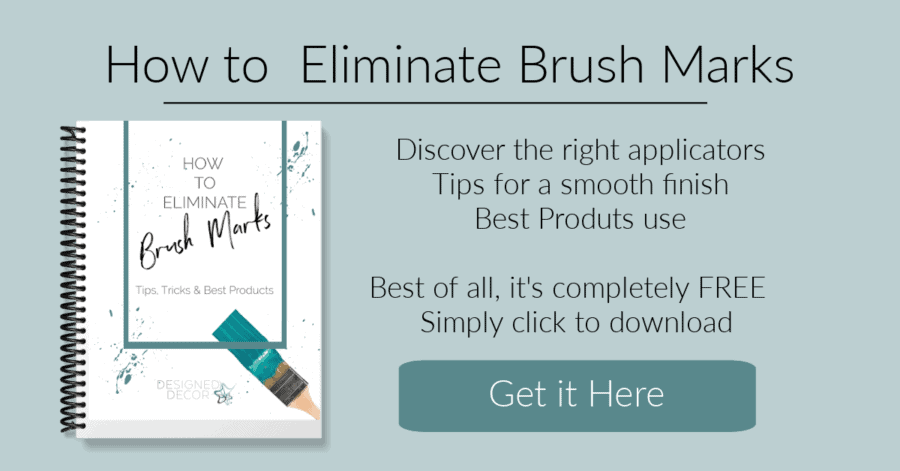 What paint is best for a paint pour
A furniture pour is not difficult to achieve, you just need to have the right products for the painting technique. I tested 9 different paint brands and 3 types of paint to find what works best on furniture.
Here is a list of the brands I tested:
General Finishes
Paint Couture
Amy Howard
Heirloom Traditions
Fusion
Americana Decor
Maison Blanche
Rustoleum
Valspar
The types of paint that were tested among these brands are:
Chalky Paint
Mineral Paint
Latex Paint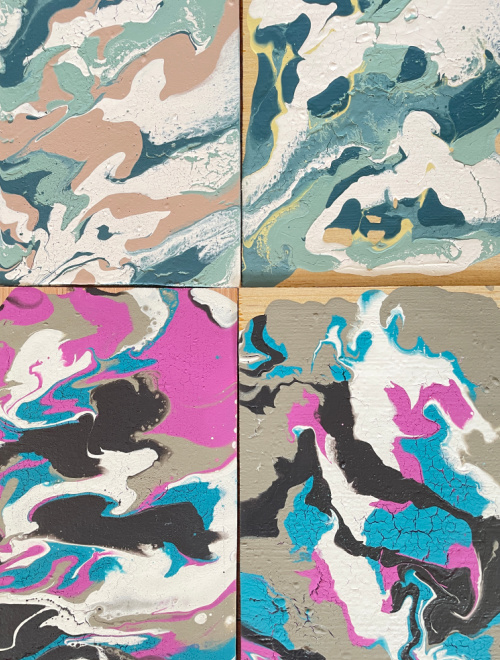 In this training workshop, I share the outcome of each brand and type of paint and which one pours the best without cracking while drying. I also share how to prevent the cracking above.
You don't need much experience with painting furniture to attempt this amazing paint pour on your own. I walk you through the entire step-by-step process on video so that it takes all of the fear out of trying this technique for yourself! You will be able to take any old or unwanted pieces and turn them into beautiful pieces that you can cherish for years.
Also, check out my other online furniture painting workshops. These workshops are for beginners as well as seasoned painters that just want to learn a new to you paint technique.
Discover more Inspirations by clicking on each category photo





Join the DD Community!
Join the Designed Decor Community and receive weekly free tips on DIY home projects, painted furniture, decorating, and much more.