Do you struggle with designing a space in your home? Do you need to see items grouped together in order to know if you will like the design? I am a visual learner, I need to see things together, plans and sizes of something before making a decision. The best way to help in designing a space is by creating a design board. This is where you can place your items to see if they work together. I have been creating a design board for each of the areas in our Airbnb space and now I am ready to share the bedroom design board with you and also show you how to create your own.
This post contains affiliate links. Click here to see my full disclosure policy.
First, let me share the items that are in the design board.
Ceiling Fan Wall Art Leesa Mattress Mirror Rug Luggage Rack Flooring
The design of the bedroom is based off an existing bed frame and dresser that we currently own, so I needed items to coordinate with those pieces, which are dark wood.
Of course, items will change as I begin to decorate the bedroom but having a design board allows me to put colors and textures together as a starting point to begin to decorate the area.
How to create a design board-
I found all of the inspiration items online and created my bedroom design board by using PicMonkey which is a free photo editing/ graphic making site.
I start by pinning all my inspirational items to a private Pinterest board, in this case, I pinned all the items to my #HOFHideaway board.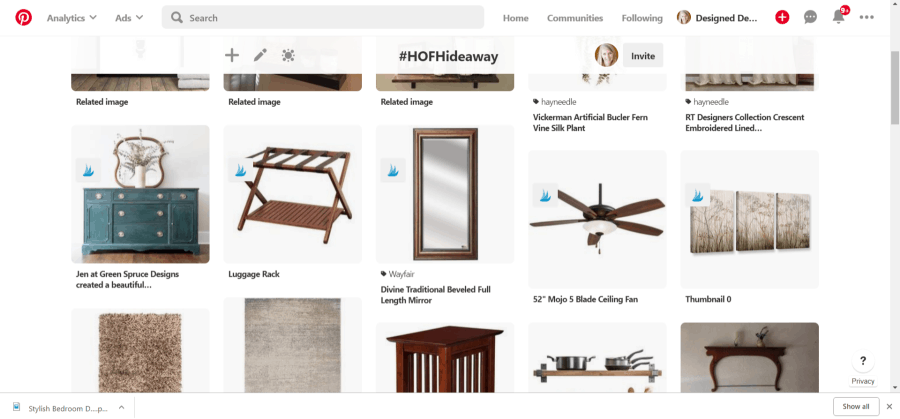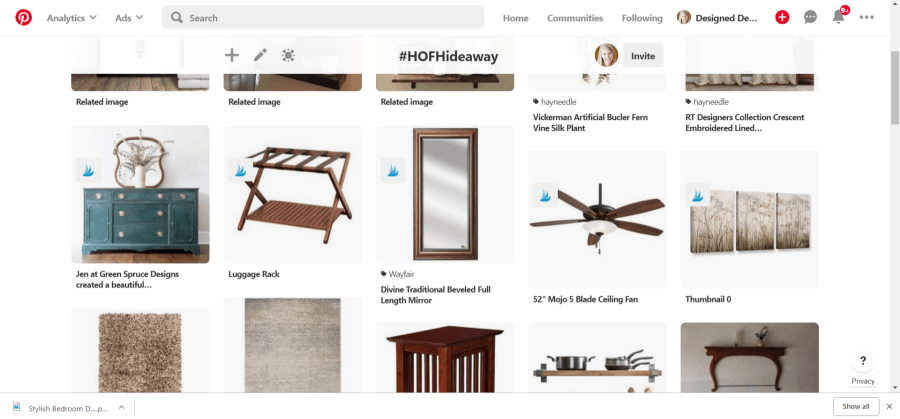 This saves all your items to 1 place so you can easily find them later when ready to create your design board. I sometimes have forgotten where I saw an item and spend too much time trying to find it again so pinning keeps them all together. Pin away and you can always delete things that you don't like later.
Open a blank canvas in Picmonkey and add your items. If you have never used Picmonkey they have a great blog to teach you how.
I just discovered how to easily remove backgrounds from items to create a clean design board without the busy backgrounds in your image and distracting from your design.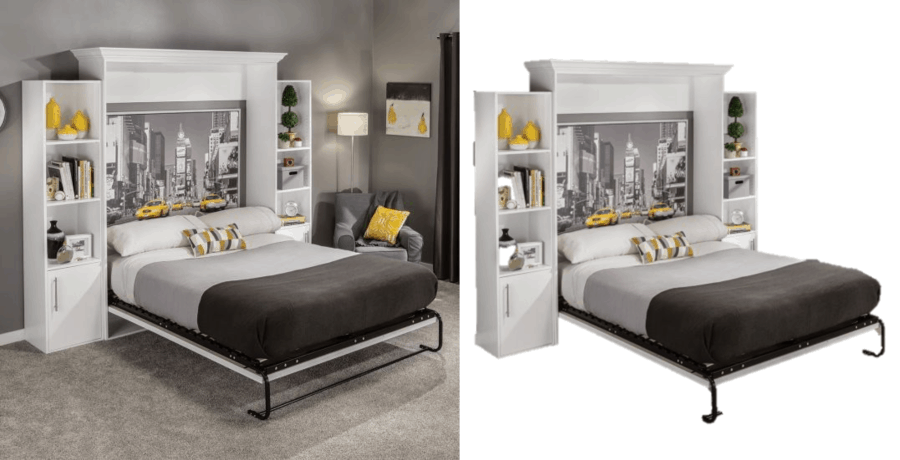 Go over to The Homes I have Made to learn how to easily remove the backgrounds from your images. The image to the right is a cleaner design to place on to your design board.
Once you add your items to your design board you just resize them and move them around to make the design board flow.
Creating a design board allows you to see your design instead of wasting your time buying and returning items because they do not look right in the space or with the items that are currently in the room.
I hope I have inspired you to create design boards for your next home decor project. Stay tuned as I will be sharing all my other design boards for our HOFHideaway.

Join the DD Community!
Join the Designed Decor Community and receive weekly free tips on DIY home projects, painted furniture, decorating, and much more.