This is my first time using milk paint. I have waited to find the perfect piece to give it a try. I knew once I found this unique Serving Tray Table, I wanted to use the milk paint.
This table was pretty with just the high gloss red finish, but I wanted to take it up a notch in the uniqueness department. I slightly sanded down the serving tray table. I really wanted the milk paint to flake off, so I decided not to use the griper primer.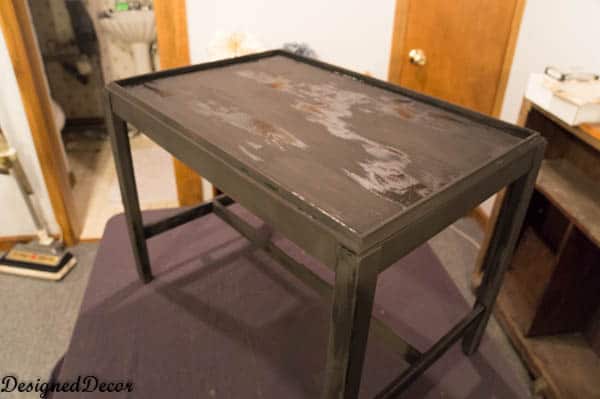 I used Old Fashion Milk paint that is sold at my local hardware store. I really want to try Miss Mustard Seed paint, but I have to drive an hour to purchase some, so I passed for now.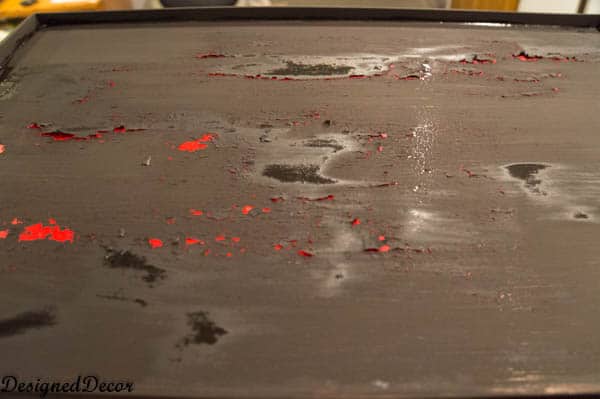 I have to tell you I slightly freaked out at the amounts of paint that kept flaking off. Once the entire piece was dry I applied my favorite Polyacrylic from Minwax.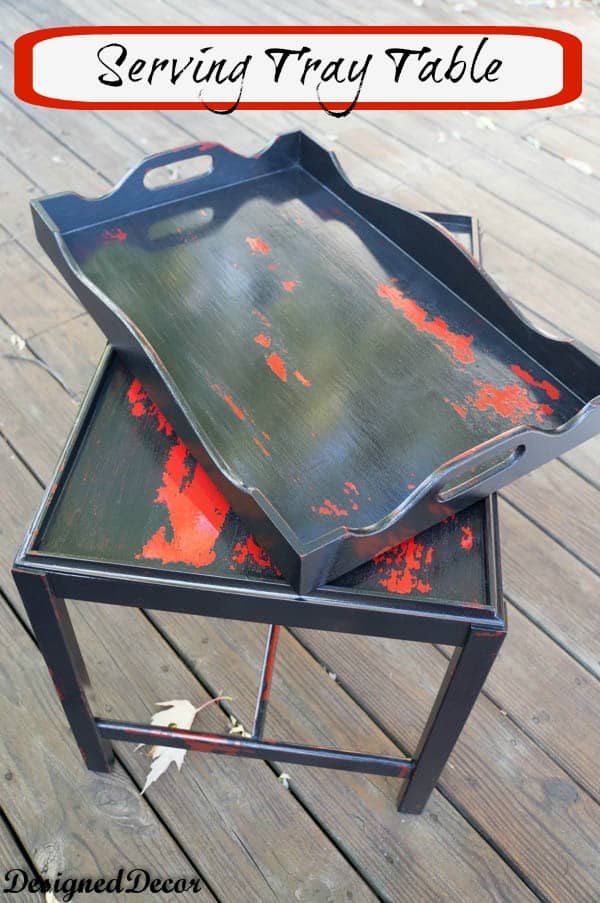 I love how the result turned out. The table now has the Modern Vintage feel. Speaking of Modern Vintage, this table sold from the shop.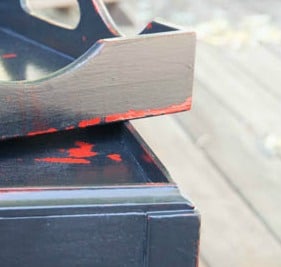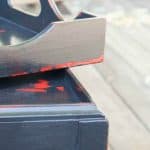 Join the DD Community!
Join the Designed Decor Community and receive weekly free tips on DIY home projects, painted furniture, decorating, and much more.