Some furniture pieces are just meant to stay black and classic looking, and this is what this black metallic buffet was screaming to be!
This post contains affiliate links. Click here to see my full disclosure policy.
I used Black Pearl from Modern Masters to paint this buffet. The Modern Masters paint line requires using a primer before applying the metallic paint. I would recommend that if you are using a black paint to have your primer tinted black. This will help in needing extra coats of paint.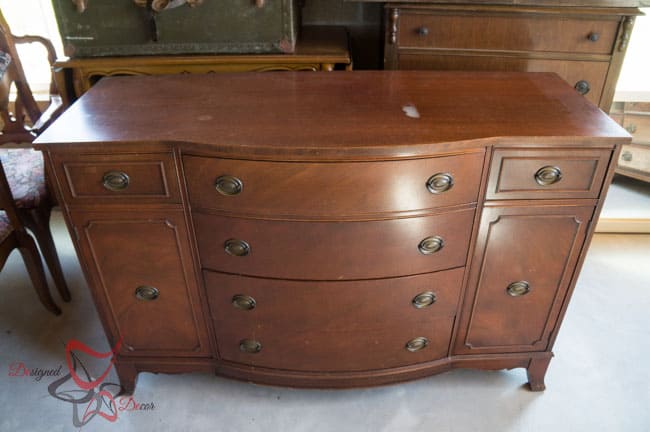 Sometimes, some furniture pieces need to be painted black because of this little thing called bleed through! Bleed through happens on older dark stained furniture pieces and certain types of wood. You never know when bleed through will strike!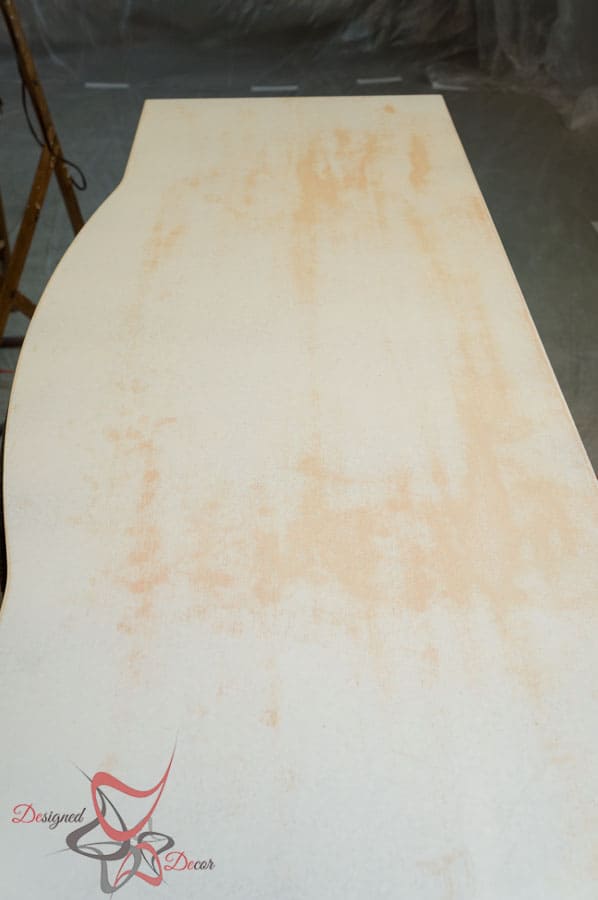 This is what happened on this piece after I applied the primer. You can help block bleed-through by using an oil-based stain blocking primer
. The good thing is, I knew this one was being painted black, so I did not have to further address the bleed through.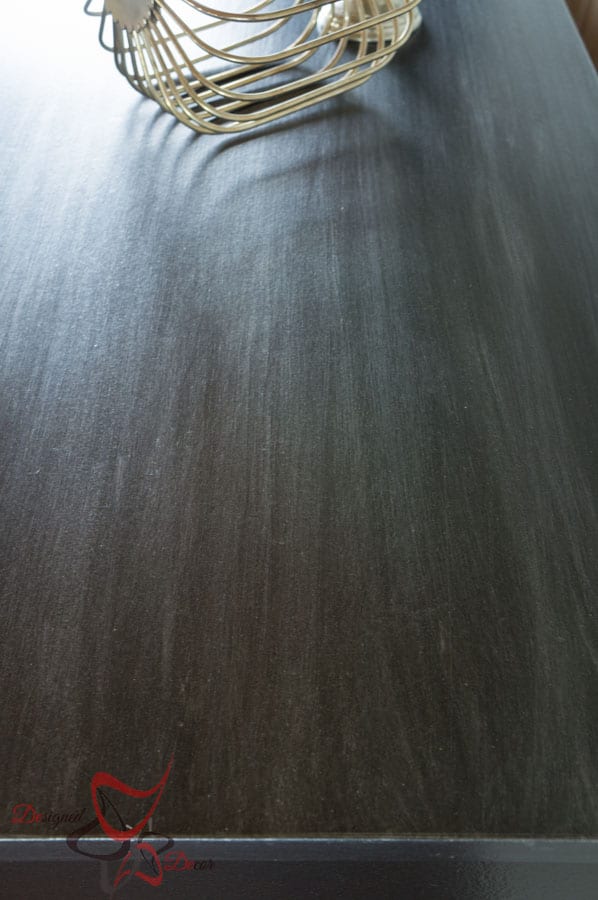 I decided after getting the entire piece painted and sealed that he needed a little bit more color on the top. So, I used silver metallic paint on top of the black metallic and sealed after applying the silver.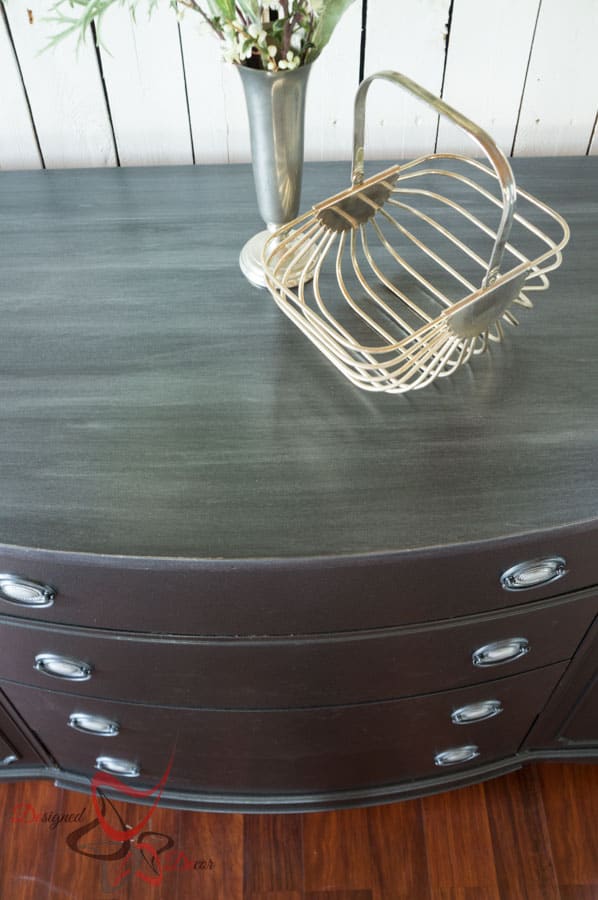 Adding the silver to the top was just what this piece needed.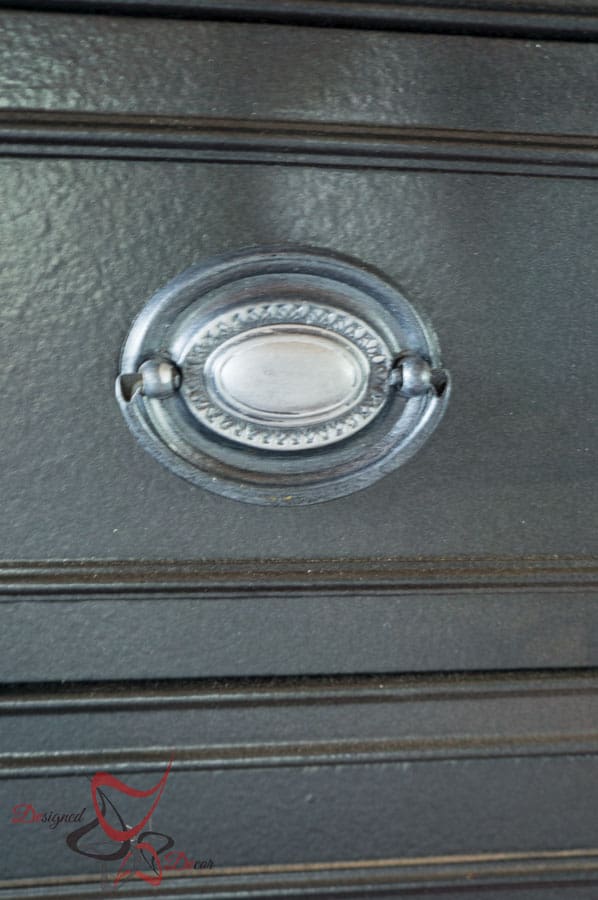 I used the original classic hardware and just gave it a facelift to go with its shimmery body and style. Want to learn how to paint hardware? I share 4 different techniques to paint outdated hardware in my online workshop.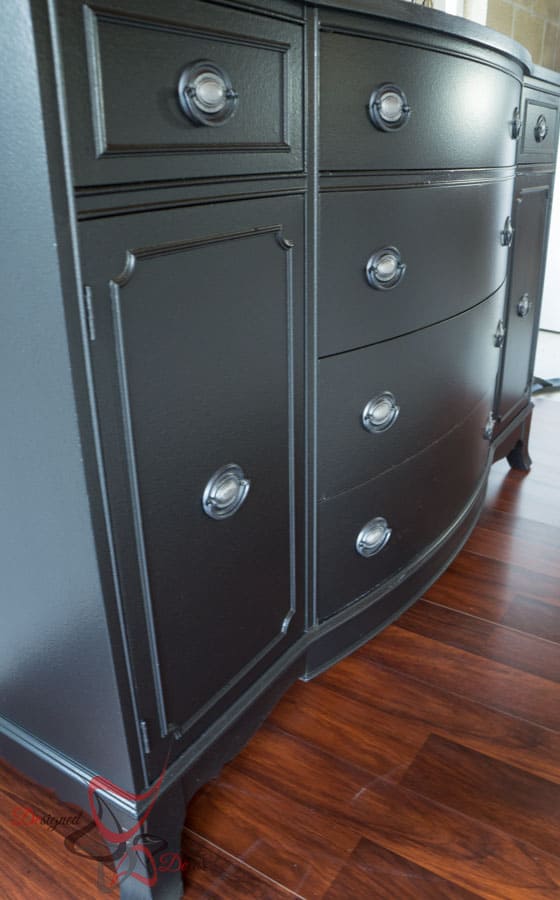 You can never go wrong with a classic look!

Join the DD Community!
Join the Designed Decor Community and receive weekly free tips on DIY home projects, painted furniture, decorating, and much more.