Say goodbye to sandpaper along with the dust and the mess it brings. Use this easy natural finish furniture distressing technique. You can achieve a naturally aged look on furniture with just a paintbrush.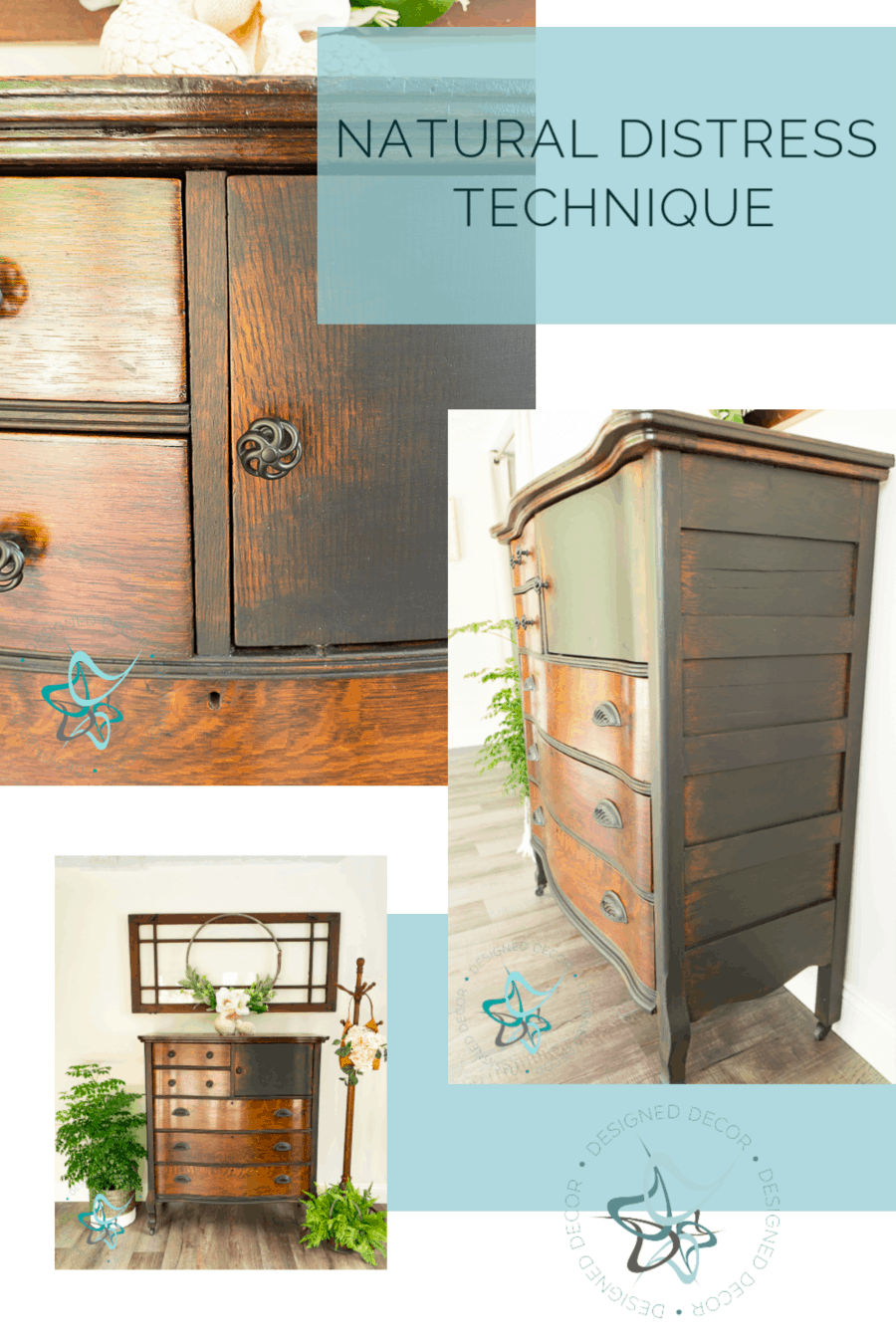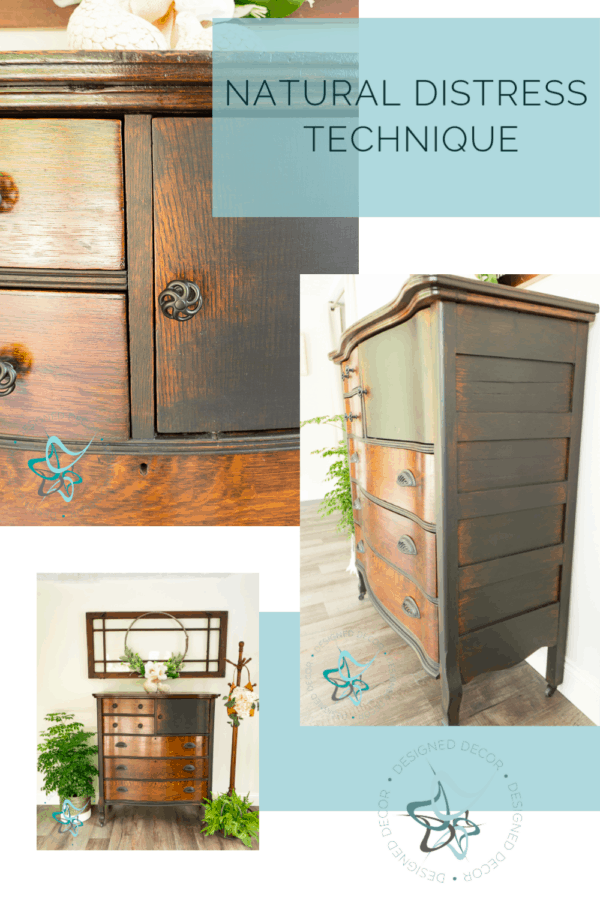 Learn how to distress furniture without sanding in this easy-to-follow step-by-step furniture painting workshop. You will view the entire transformation on the dresser above not a small paint swatch sample board. It's very frustrating watching a painting technique on a sample board.
I show you how to apply the paint of your choice using this easy distressing technique with a paintbrush.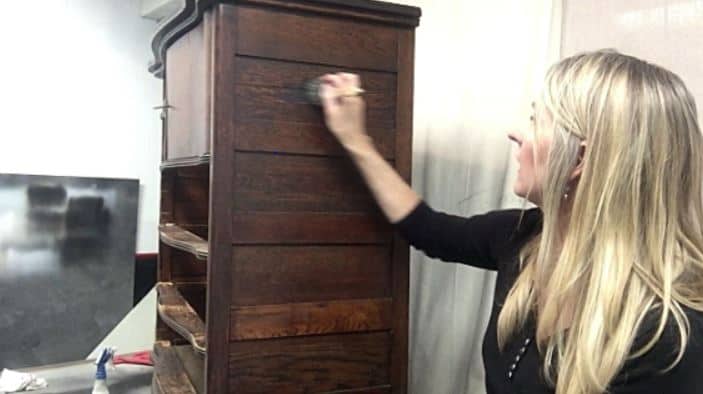 Use any paint color or brand with this natural furniture distressing technique. Also, you use this same technique on top of paint for a 2 tone effect that gives a naturally aged and worn appearance.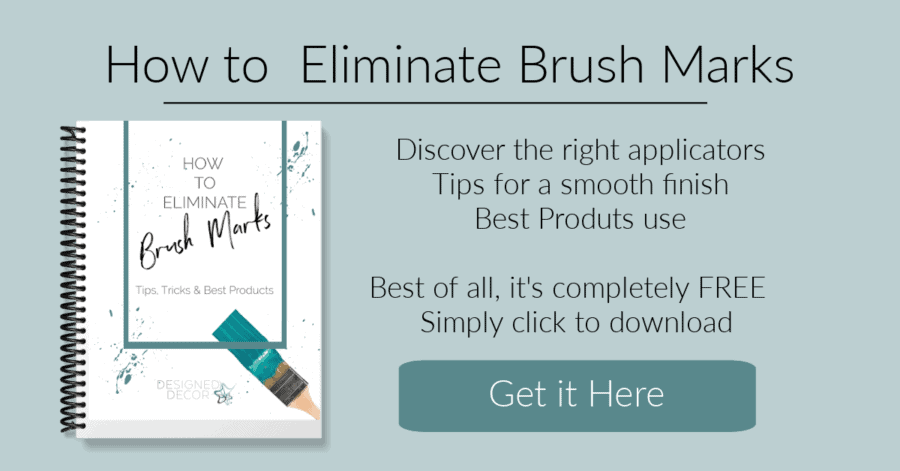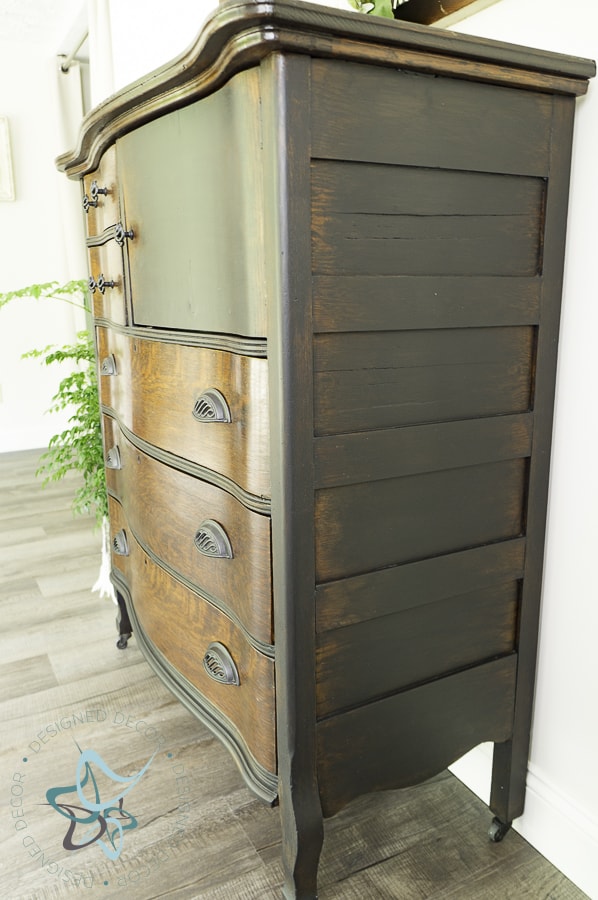 Why use a natural finish furniture distressing technique?
Distress without the dust and mess that sandpaper distressing brings. You only need paint and a good paintbrush to achieve this natural finish.
The fading technique is all in how you apply the paint to the furniture. You will receive the step by step instructions in this online furniture painting workshop.
Check out this sneak peek video on what you will learn!
This natural distressing technique allows the wood to show through and makes the finish appear like it is naturally aged.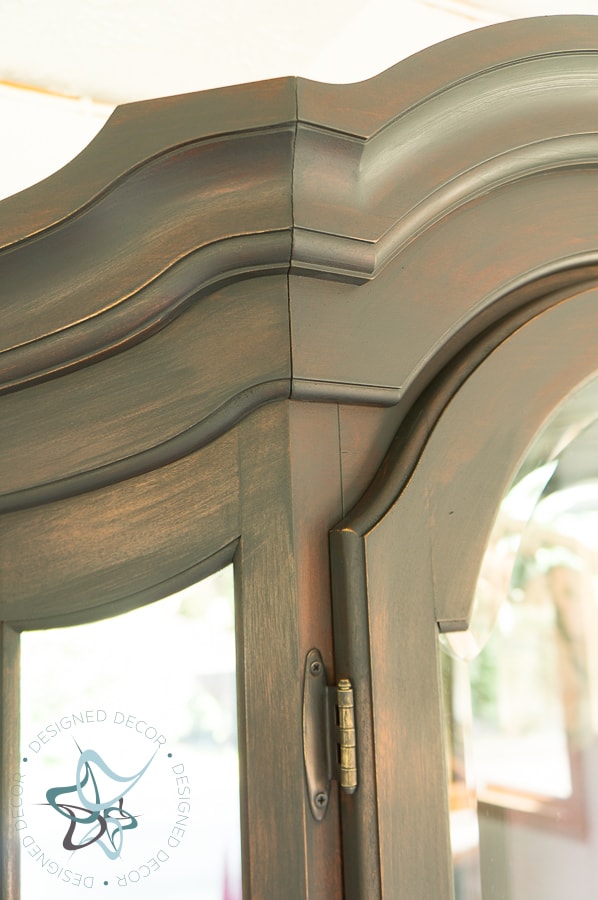 Allow a little of the wood to show through or heavier distressing can also be achieved.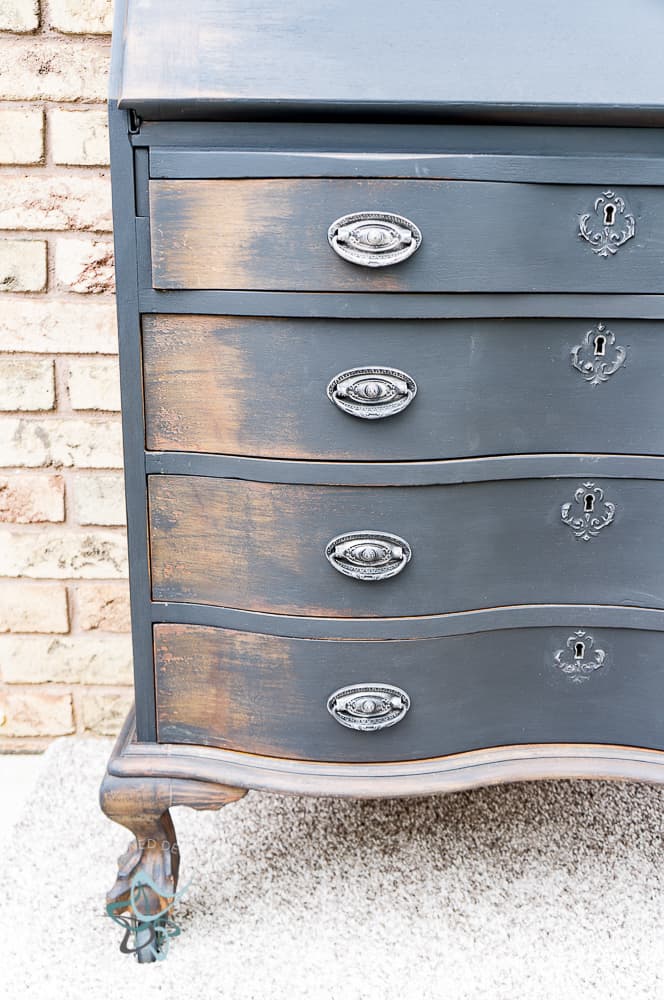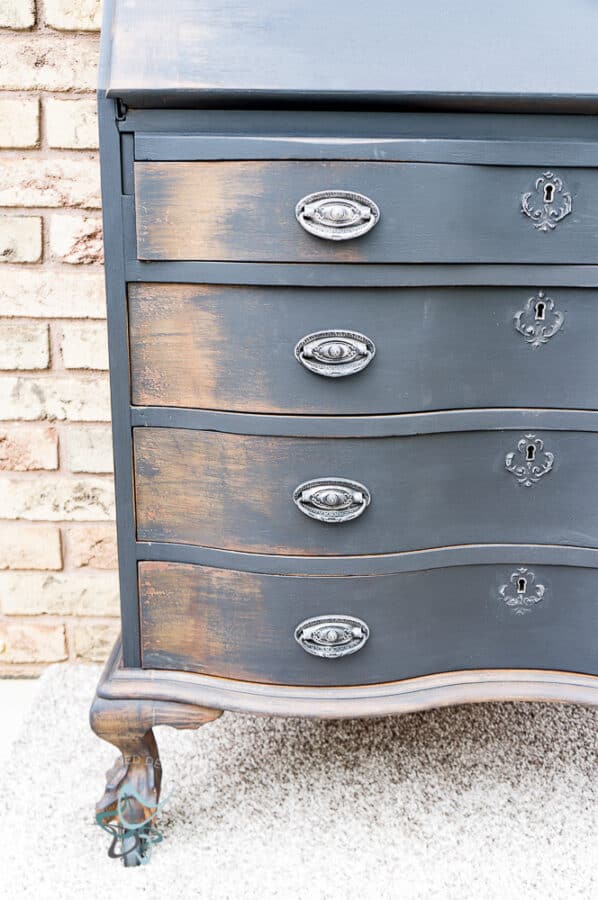 This technique gave this outdated queen-ann style table and chairs a much more modern look. It is a perfect complement to dark cherry wood.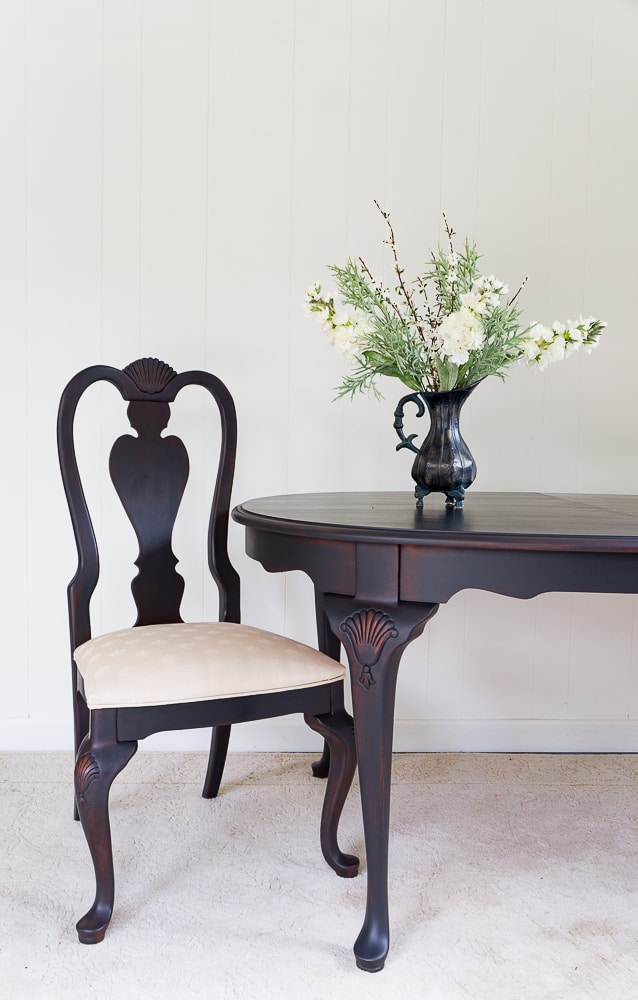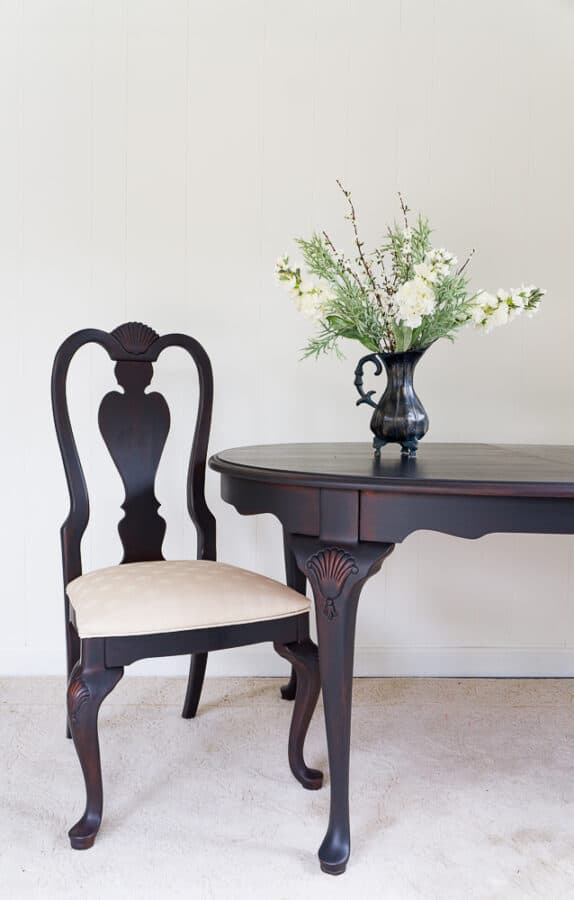 Learn all the tips and tricks needed to master natural distressing, AKA a fade-to-wood technique.


Stop wasting your time browsing the internet for the answers to your painting questions.
Let me teach you how to do this fade-to-wood paint technique and many other paint finishes. Learn in the comforts of your own home. And you can press pause or rewind as much as you need, no one will know. Paint your furniture right along with the video with the step-by-step technique.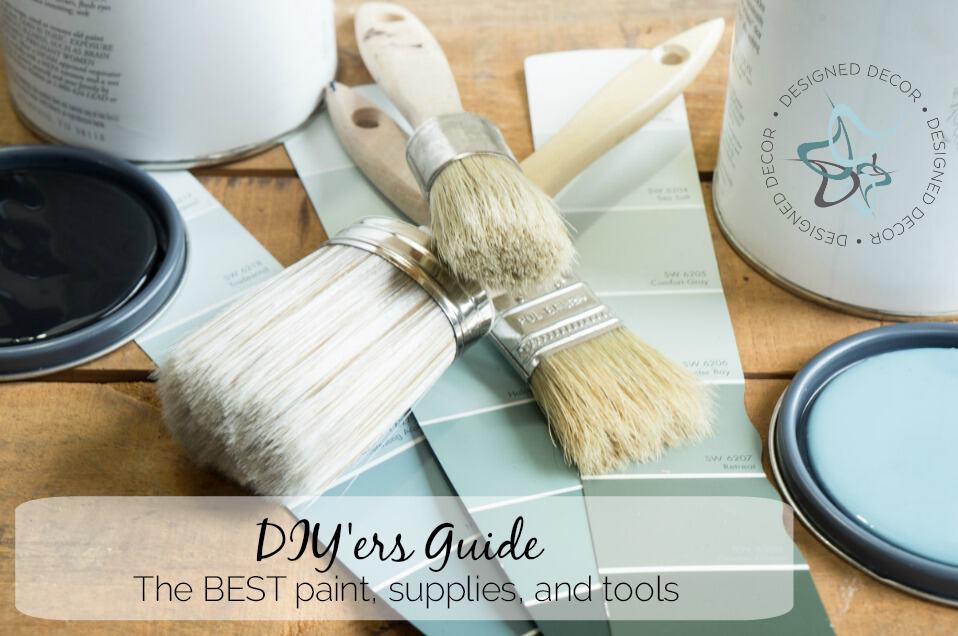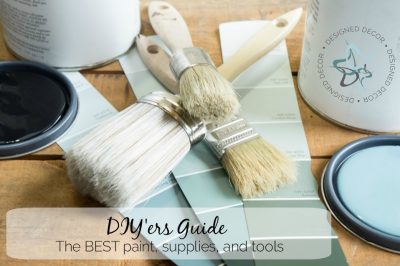 Need some more help with what products to purchase and use for your furniture painting? I have used many different types and brands of products and tools and I am sharing all my favorites in this FREE guide.
Check out these other great furniture makeovers.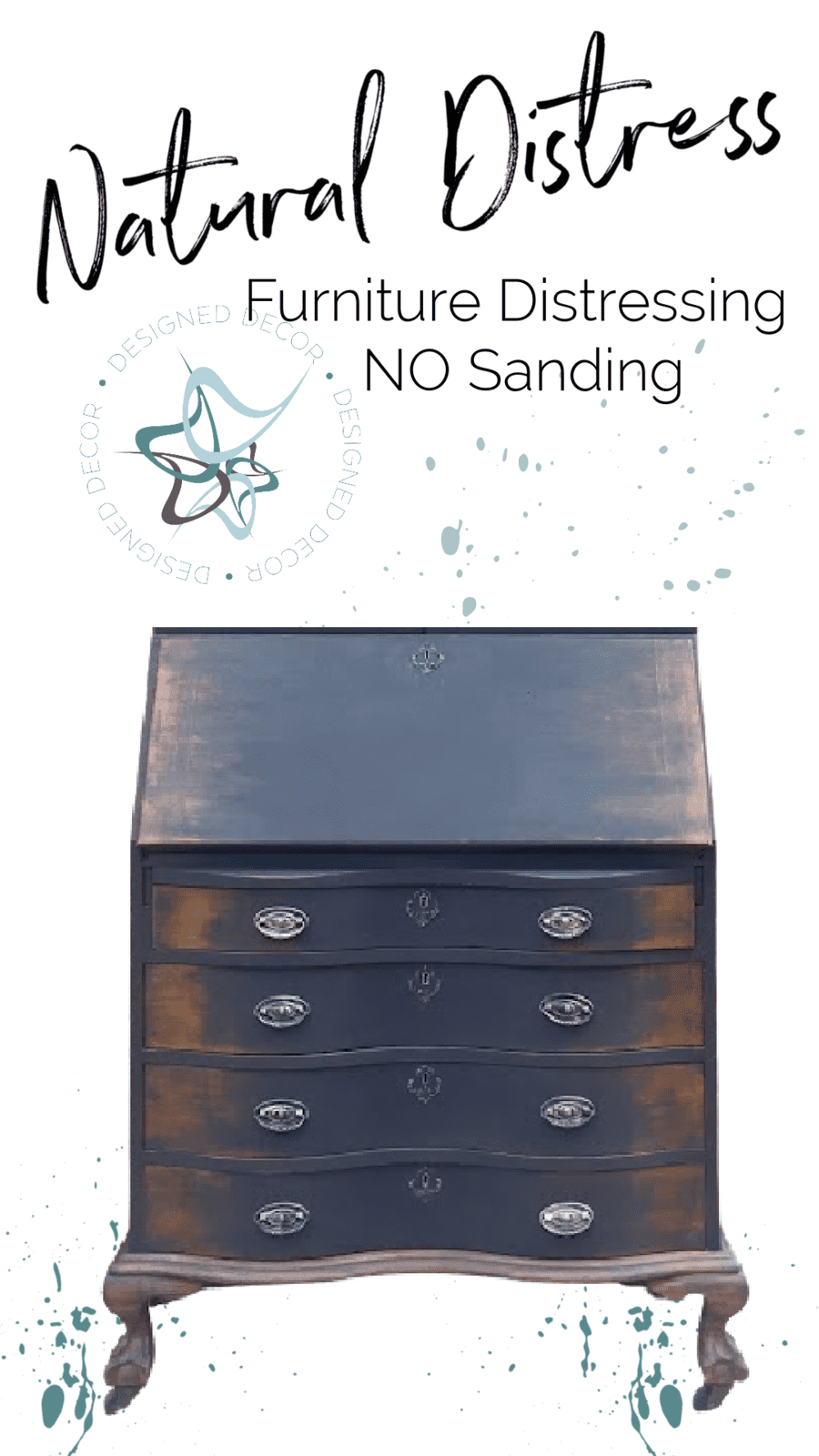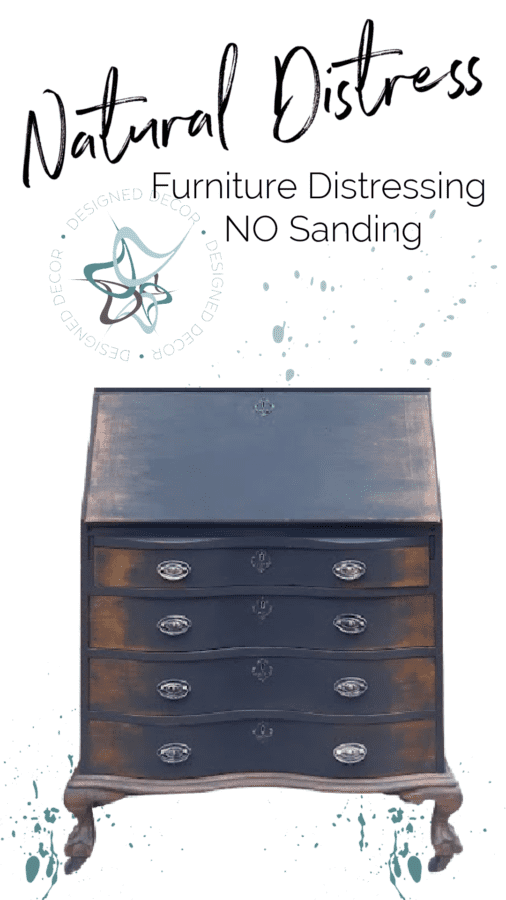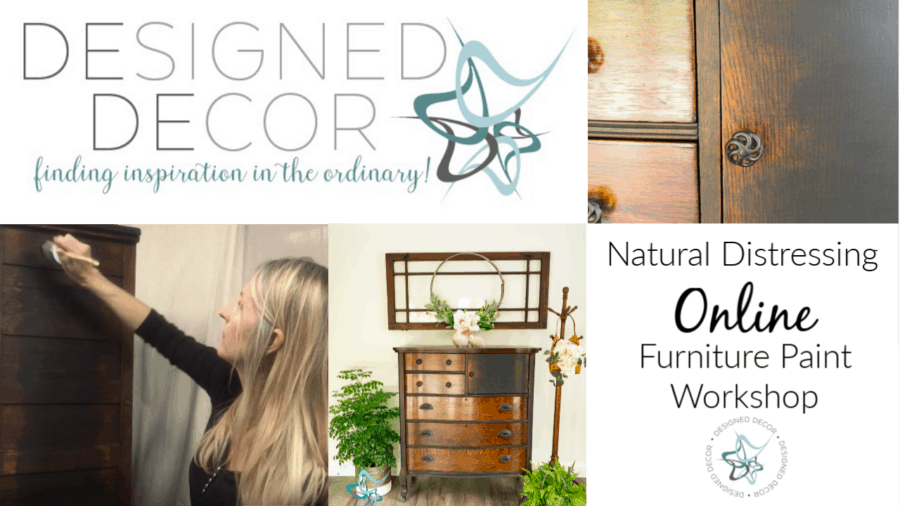 How to Glaze Furniture(Opens in a new browser tab)
How to Lime Paint Furniture(Opens in a new browser tab)
Join the DD Community!
Join the Designed Decor Community and receive this FREE Favorite Furniture Painting Products & Tools Guide for joining.
You will also receive weekly updates on the in's & out's of making your house a home on a "Thrift" Budget!