Furniture hardware is the accessory to a great outfit. Don't spend all that time painting the dresser, just to put back on the tarnished drawer pulls. Today we're going to talk about how you can learn to paint furniture hardware and upgrade your accessories with paint.
Maybe the tarnished hardware makes your piece look a little outdated, or maybe there are some original pieces missing. Don't worry that the hardware is less than perfect. I've can show you how to paint the knobs without spending more money on new hardware!
Many times you might find furniture missing a few pieces of the original pulls or knobs. It is easy to buy a few new ones and paint them all to match.
Here is a sneak peek video on the 4 different paint techniques you will learn.


In this online workshop, you will learn how to paint furniture hardware in four different techniques. Classic Metallic, Chalk Painted with glaze or wax, Chippy distressed, and Rub N Buff. Each finish has its own unique look and feel, so you can choose the one that best fits your style.
You'll see the step-by-step process involved for each finish in this video tutorial, and discover the best products to use to achieve each look. So whether you're looking for a new hobby or just want to spruce up your furniture, this online workshop is for you!
Learn 4 Different Finishes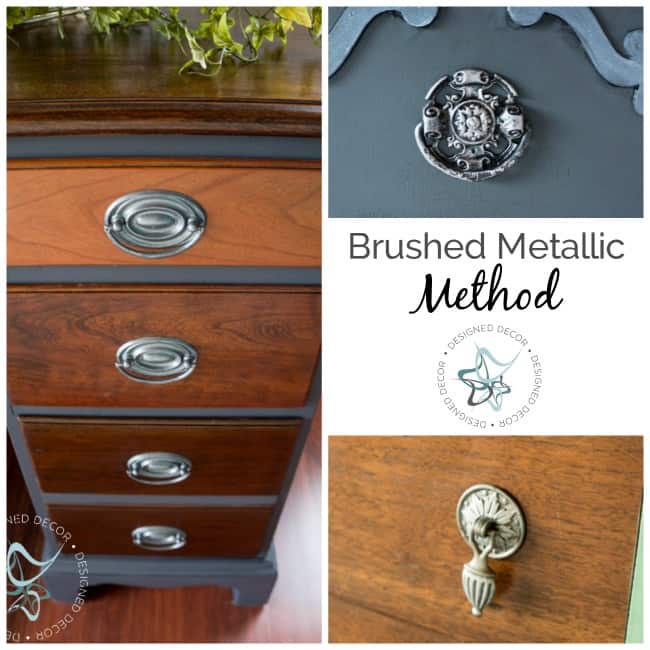 The first hardware paint method is brushed metallic hardware. You will learn the exact steps to achieve this finish. The hardware comes out looking high-end and polished, just what you need for all accessories. This brushed metallic look comes out looking like the finish is original from the manufacturer, beautiful and classic looking.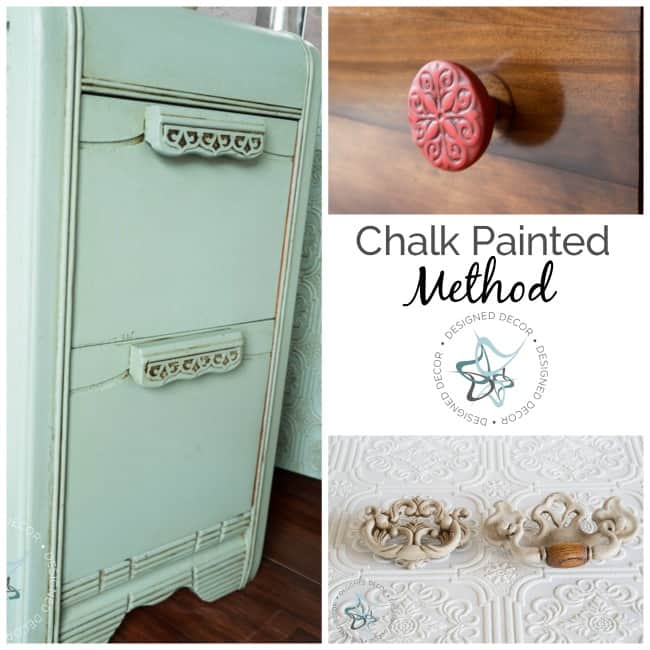 The second hardware paint method is using chalk paint, with wax or glaze. You will learn how to paint hardware with chalk paints and to seal with wax or glaze to create the perfect aged, antiqued look.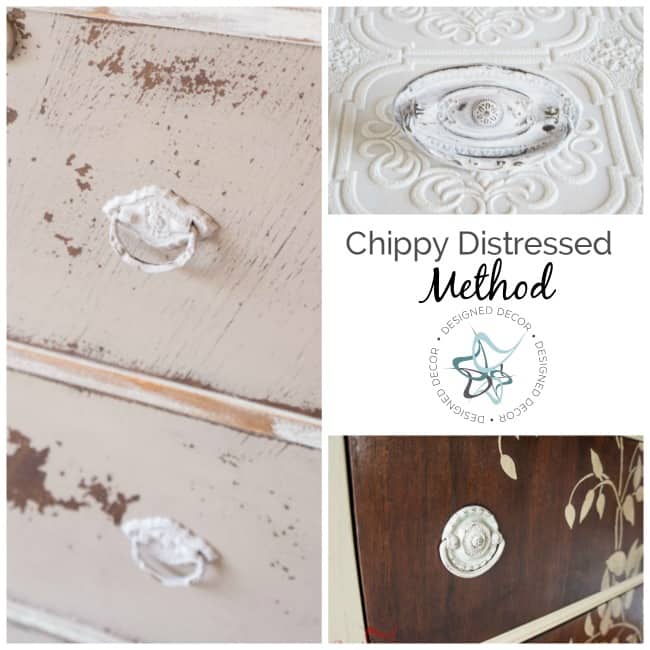 Chippy Distressed – Now you can achieve that authentic, worn-in look with just a few supplies. I'll show you how to use the best products and give tips for achieving this finish type! The chippy distressing method is great for the popular farmhouse finishes.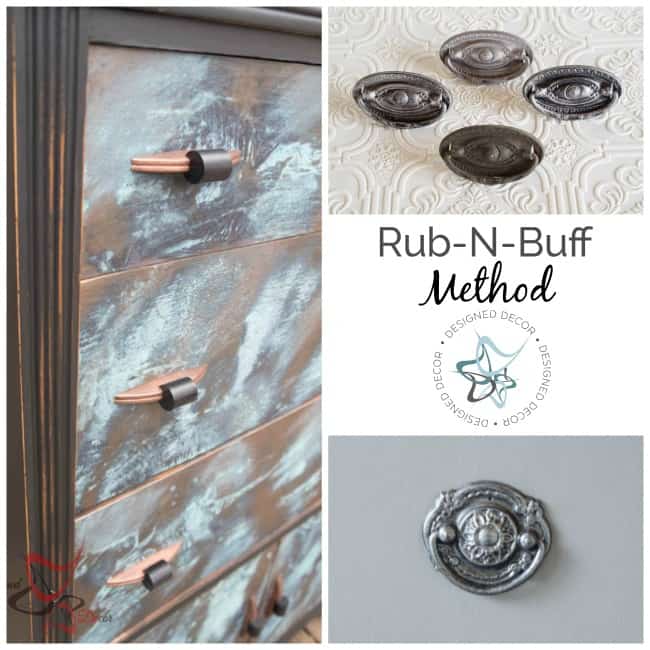 The Rub-n- Buff technique is one of the most common ways to fix hardware. It's easy and quick, however, it does take some practice to proud e the right finish. I share two different techniques on how you apply the rub 'n buff in order to make your piece as good new again.
Take the guesswork out of painting your hardware and let me show you how to paint furniture hardware!


This post contains affiliate links. Click here to see my full disclosure policy.
Furniture Hardware Sources
If you are needing to purchase new hardware, here are my favorite sources.
Hobby Lobby – Just make sure to purchase with the 50% off sale, which runs every other week.
D. Lawless – They have a good selection of reproduction antique keyholes.
Amazon – Take a look at the hardware in my Amazon shop that I have selected.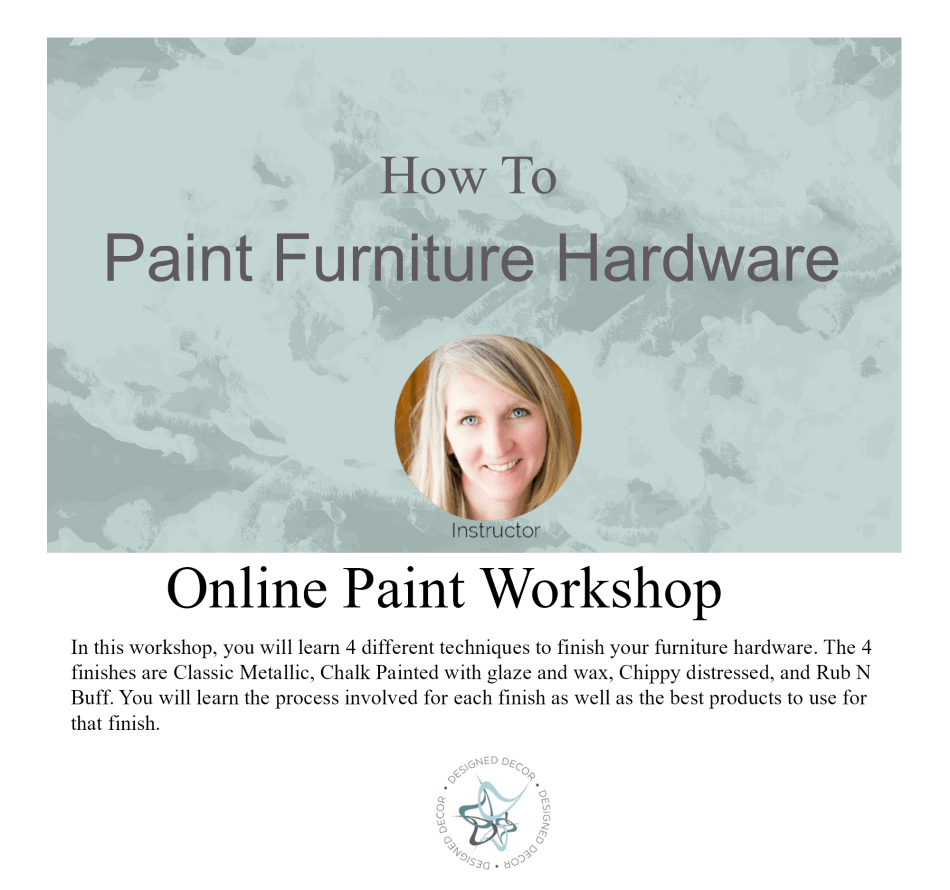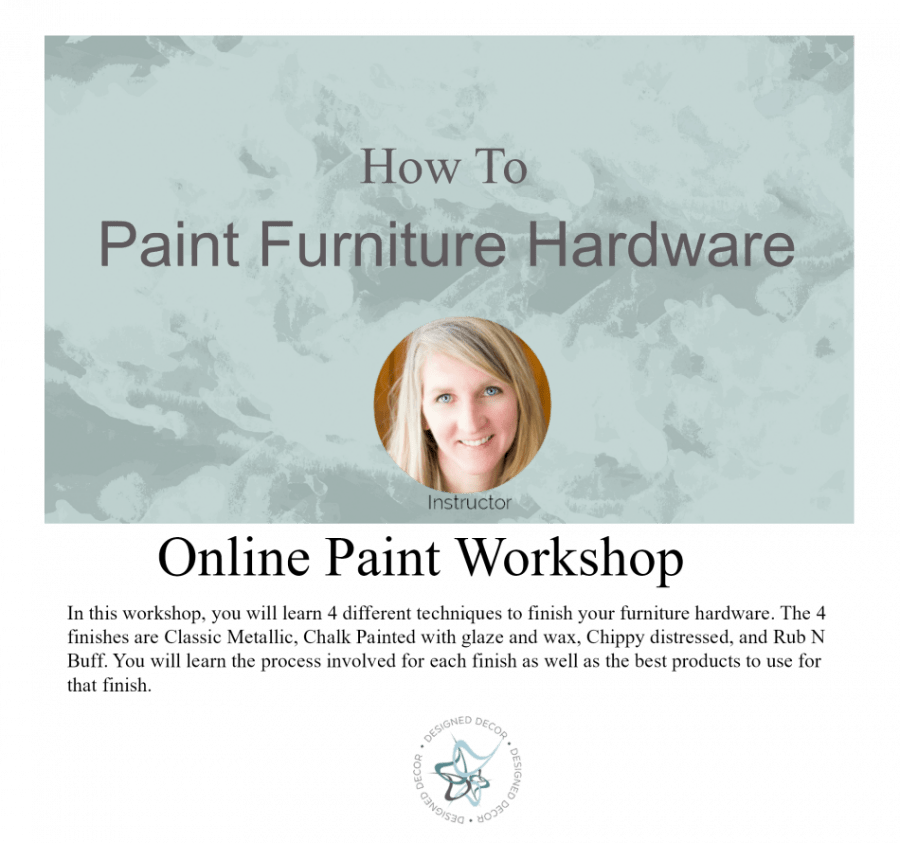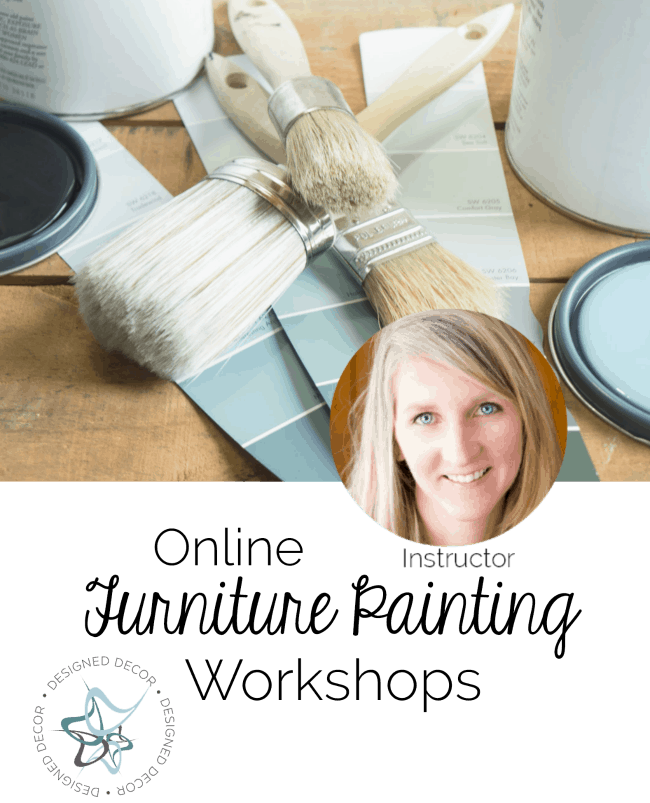 I am offering many different types of online workshops for all your furniture painting needs. As a bonus, you will receive access to our growing private Facebook community, "Paint Chat". This private community allows you to have access to me with your painting and product questions, find ideas and inspiration from others like you, and also share your projects with the group.
Join the DD Community!
Join the Designed Decor Community and receive weekly free tips on DIY home projects, painted furniture, decorating, and much more.