Do you have a perfect piece of furniture, but it is old and outdated. Are you wanting to paint it and don't know where to begin or what products to use? I am excited to be launching my Online Furniture Painting Workshops, to help people just like you.
These workshops are designed with you in mind, the DIY'er who wants to create a beautiful home and of course, do it yourself on a budget. In my furniture painting for beginners workshop (Stripping-Staining-Painting-Waxing Furniture workshop), you will learn how to paint furniture step-by-step, by learning all the basics of furniture painting to complete your furniture piece from start to finish.
I have been exactly where you are, eager to learn a new skill and afraid I would mess it up. Don't be afraid, because I will show you how from start to finish and you can work right alongside me in your own home.


You will learn all the information needed to take on your next furniture makeover. If you are a hands-on learner, like me, this video workshop is perfect for you. The best part about my workshops, they are self-paced, in your own home, at a time that is convenient for you and your workshop is a lifetime. You can rewind as much as you want and watch again and again or watch it a year after year for refresher tips.
In this workshop, you will learn 3 different methods for stripping furniture, how to stain and seal furniture, how to paint and wax.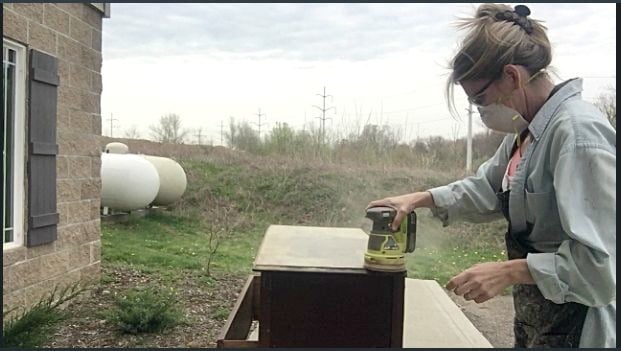 How to Strip Furniture
It is not required to strip a piece of furniture in order to paint. However, if you are wanting to stain the top, doors, or drawers, stripping may be required.
In this furniture painting workshop, I share 3 different methods of stripping furniture.
How to use a chemical stripper
Using citristrip instead of chemicals
The easiest way to strip with an electric sander.
I share all the different tools that are needed for the perfect outcome and many great tips and advice to get the best stripping done in order to get a great quality stain finish.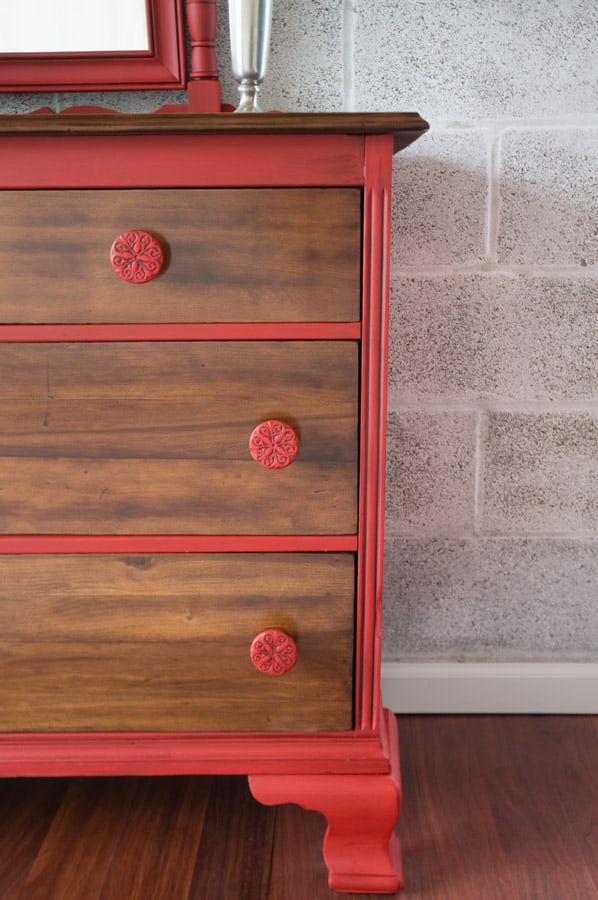 How to Stain Furniture
The staining section of the workshop shows you how to get a beautiful stained finish. I share the best products to use and how to achieve the best finish. Stripping and staining furniture is not hard to complete, but sometimes it can seem to be complicated and hard.
If you give yourself the proper amount of time and don't rush the process, follow my instructions, you will have a beautiful stained top or drawers to complement your furniture painting.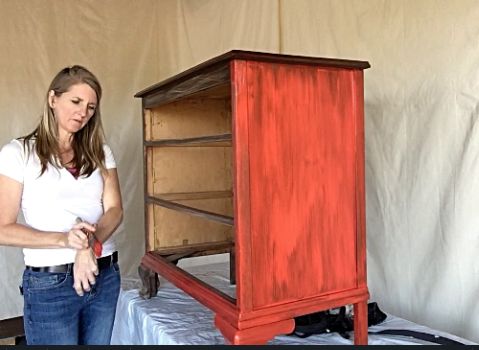 Learn how to Paint Furniture
Painting furniture is a great way to give an old piece a new lease on life or to add some personality to a mass-produced item. But if you've never done it before, the prospect of painting furniture can be daunting.
The first step is to properly prep the furniture before painting. I include a bonus video on how to make sure you have the proper foundation before beginning to paint. We also discuss all the "no-prep" paints and why it is still important to prep.
Once you've prepped the furniture the next step is choosing the right paint. We start with learning with chalk paint, as chalk paint is one of the easier paints to use for a beginner painter. You can apply the techniques that I teach for any type of paint and paint any type of surface.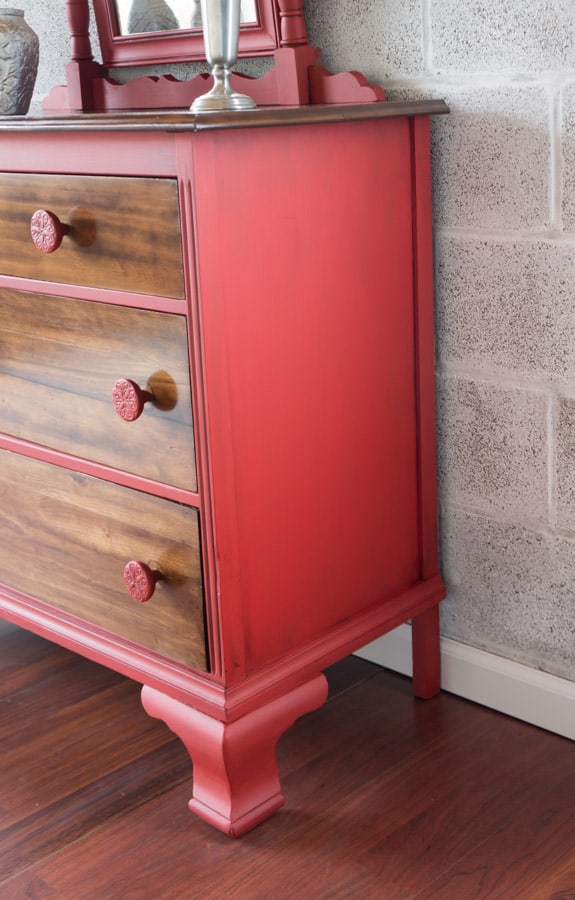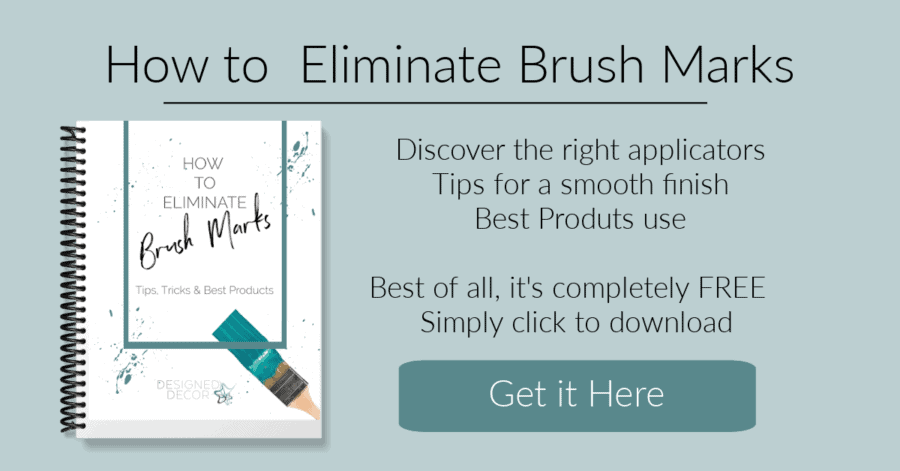 How to Wax Furniture
You will learn how easy it is to seal and protect your painted pieces with wax and how to add dimension with shading. I also share what my favorite wax is to use. Not all waxes are created equal, some you really have to work hard to apply and buff.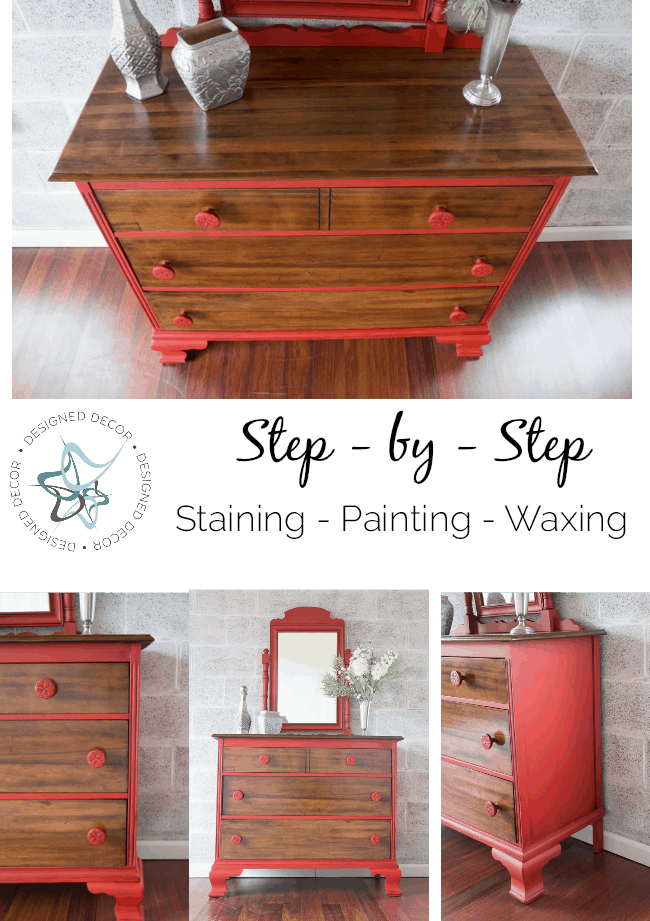 As a bonus, you will receive access to our growing private Facebook community, "Paint Chat". This private community allows you to have access to me with your painting and product questions. And find ideas and inspiration from others like you, and also share your projects with the group.
The easiest way to paint furniture is using my step-by-step video tutorials. These videos show you how and you will learn all the furniture painting tips for beginners.
See these other great resources for furniture painting tutorials for beginners
Discover more Inspirations by clicking on each category photo






Join the DD Community!
Join the Designed Decor Community and receive weekly free tips on DIY home projects, painted furniture, decorating, and much more.