Do you have a perfect piece of old furniture gathering dust because it's old and outdated? Are you itching to give it a fresh coat of paint, but feeling a little lost on how to get started for the best results and which products to use? Look no further! I am thrilled to announce the launch of my Online Furniture Painting Workshops, specially tailored to help DIY enthusiasts like yourself.
These workshops have been meticulously crafted with your needs in mind. I aim to provide you with the knowledge and skills to transform your furniture and create a beautiful home, all while staying on a budget. This furniture painting for beginners workshop (Stripping-Staining-Painting-Waxing Furniture workshop) is the perfect opportunity for you to learn all the basics of furniture makeovers. From start to finish, I will guide you through the process, teaching you how to paint furniture and master the entire process.
I have been exactly where you are, eager to learn a new skill and afraid I would mess it up. Don't be afraid! We can work together, right in the comfort of your own home. Let's dive in and master this skill together!


Unlock the secrets to transforming your furniture with ease. Dive into my immersive video workshop – tailored for hands-on learners like you. The beauty of my workshops? They're self-paced and conveniently accessible from the comfort of your own home. Plus, once you join, you'll have lifetime access to all its invaluable content. Rewind, replay and refresh your skills whenever you desire. Don't miss out on this opportunity to create stunning furniture masterpieces year after year.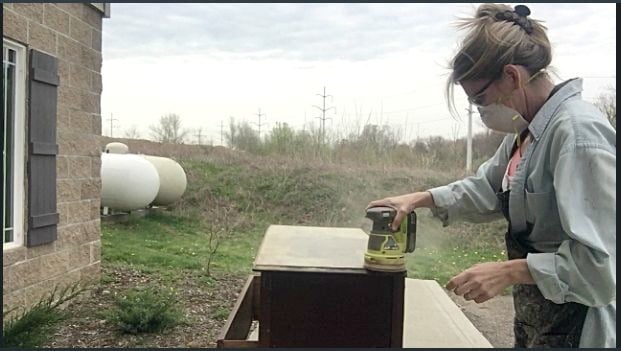 How to Strip Furniture
It is not required to strip old pieces of furniture in order to paint. However, if you want to stain the top, doors, or drawers, stripping may be required.
In this furniture painting workshop, I share 3 different methods of stripping furniture.
How to use a chemical stripper
Using citristrip instead of chemicals
The easiest way to strip with an electric and orbital sander.
I share all the different tools that are needed for the perfect outcome. Also, I give many great tips and advice to get the best results with a little hard work in order to get a great quality stain finish.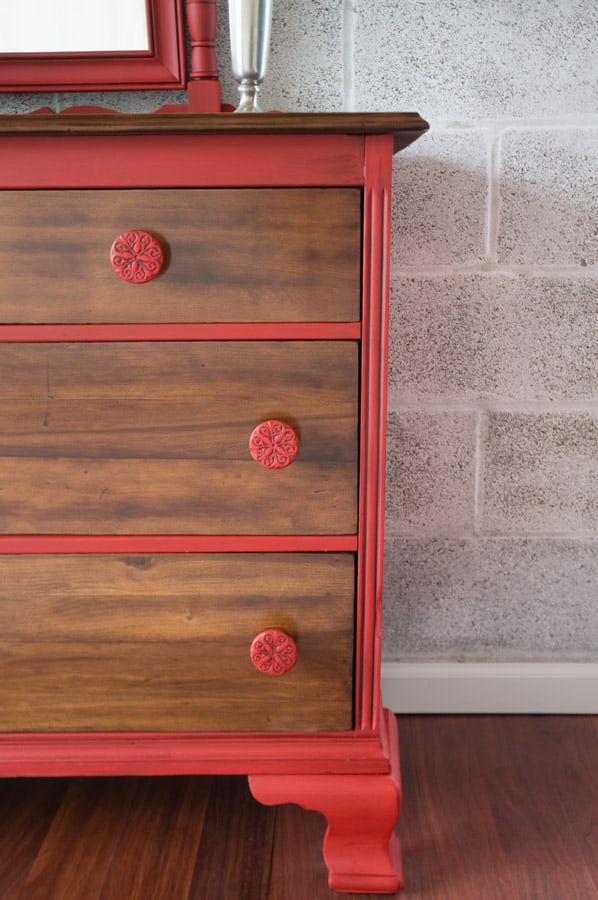 How to Stain Furniture
The staining section of the workshop shows you the right way to get a beautiful stained finish on a piece of furniture.  I share the best products to use and how to achieve the best finish.   Stripping and staining furniture is not hard to complete, but sometimes it can seem to be complicated and hard.  
If you give yourself the proper amount of time and don't rush the process, follow my instructions, and you will have a beautiful stained top or drawers to complement your furniture painting.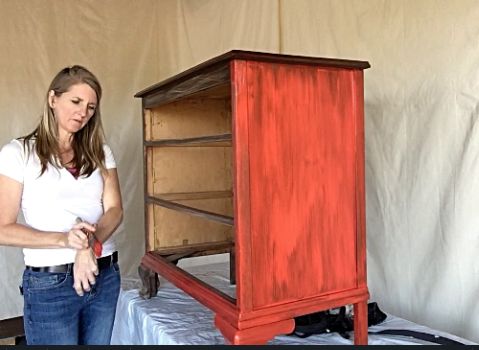 Learn how to Paint Furniture
Painting furniture is a great way to give an old piece of wooden furniture or even update an old finish to give it a new life or to add some personality to a mass-produced item. But if you've never done it before, the prospect of painting furniture can be daunting.
The first step and most important step is the prep work of the furniture before painting. I include a bonus video on how to make sure you have the proper foundation before beginning to paint. We also discuss all the "no-prep" furniture paints and why it is still important to prep.
Once you've prepped the furniture the next step is choosing the best paint to use. You can easily paint wood furniture with these types of paint; latex paint, milk paint, mineral paint, and acrylic paint. However, I teach this workshop by using chalk paint. Chalk paint is a popular option and one of the easier paints to use for a beginner furniture painter. You can apply these techniques that you will learn for any type of furniture paint and paint any type of surface.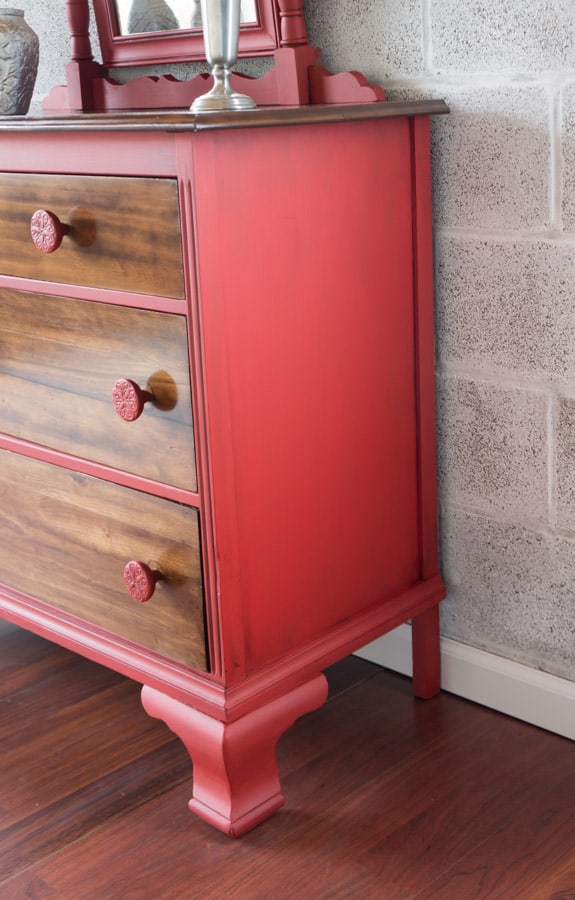 If you are looking for a smooth finish, selecting and using good quality paint brushes is also important. Discover how to apply coats of paint for a smooth surface on your entire piece of painted furniture, using light coats and working in small sections.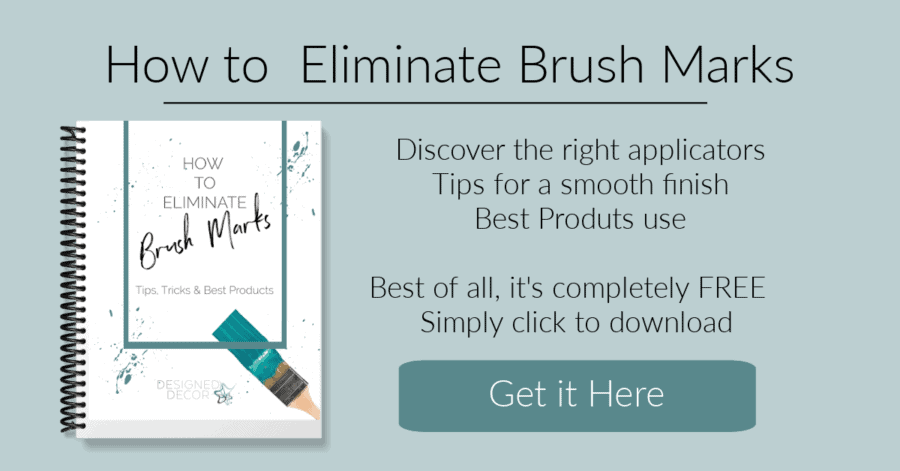 How to Wax Furniture
You will learn how easy it is to seal and protect your painted pieces for a durable finish, using furniture wax. Discover how to add dimension with wax shading. I also share what my favorite wax is to use. Not all waxes are created equal, some you really have to work hard to apply and buff.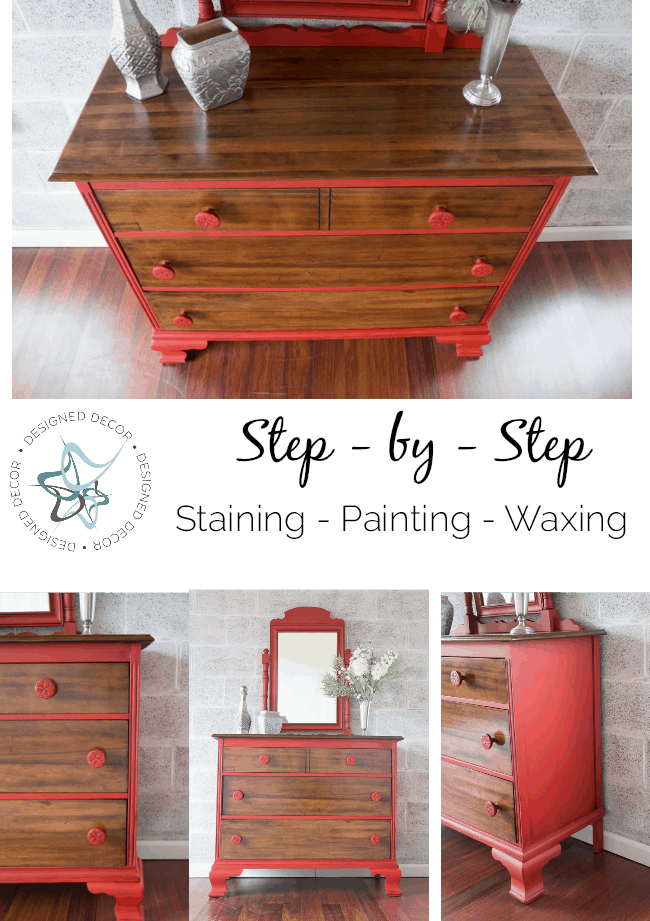 As a bonus, you will receive access to our growing private Facebook community, "Paint Chat". This private community allows you to have access to me with your painting and product questions. Also, find ideas and inspiration from others like you, while you can share your projects with the group.
The easy way to paint furniture is by using my step-by-step video tutorials. These videos visually show you how and you will hear all the great painting tips for beginners.
See these other great resources for furniture painting tutorials for beginners
---
DeDe Bailey
DeDe Bailey is the artistic mastermind behind Designed Décor and The Puzzle Table.  With a rich background in home décor retail, she has transformed her website into a platform driven by a profound passion for helping individuals craft spaces they adore. As a self-taught furniture painting artist and thrift decorator, she loves sharing her knowledge and empowering others to beautify their homes through furniture painting and thrifting. When she isn't sharing her wisdom on the Designed Décor blog, DeDe is occupied with showcasing her ingenious jigsaw puzzle table design and expanding her short-term rental located in NE Ohio.
Get your FREE ELIMINATE BRUSH MARKS GUIDE => How to Eliminate paint brush marks
---






Join the DD Community!
Join the Designed Decor Community and receive weekly free tips on DIY home projects, painted furniture, decorating, and much more.