What a good way to celebrate Designed Decor's 3rd anniversary! Yes, it is hard to believe how blessed I am that I am doing the things that I love and sharing it with my readers. Here is my latest project and a giveaway for you! I love how these Painted French Doors turned out using Pixie Dust! Pixie Dust is a "Chalky Paint Powder" that you can mix with your latex paint to create a chalky paint.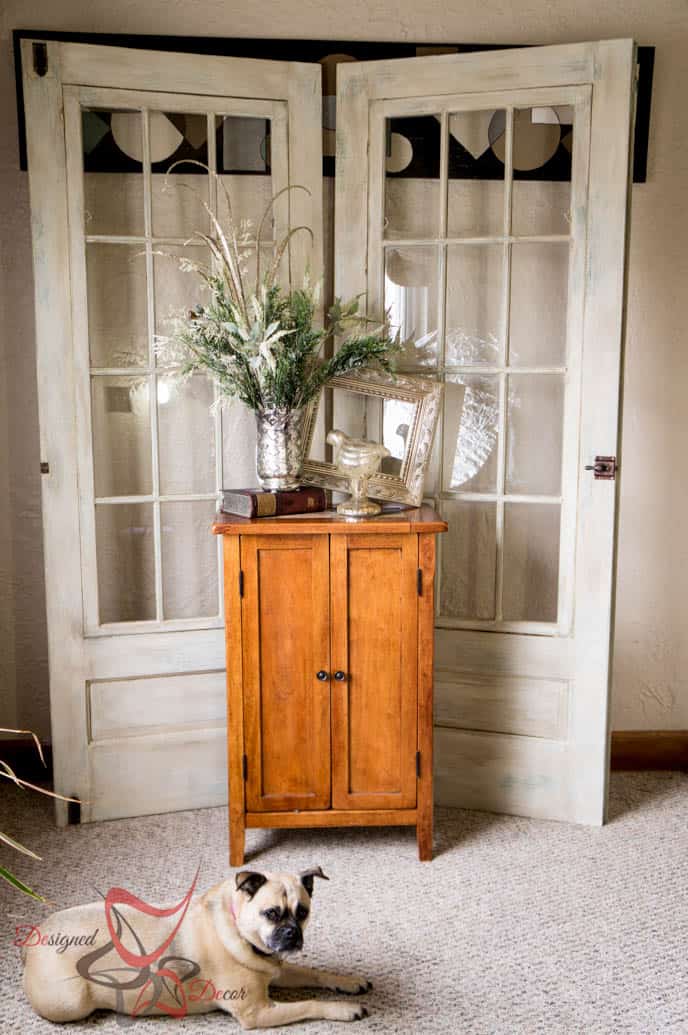 I know the furniture paint market is saturated with paint and you can find about any color you heart desires. There are many reasons that you may want to use latex paint and turn it into a chalky paint. I have painted pieces in my home and wanted to match the wall or accent color and have used my leftover latex paint so I have an exact match. Or you are cheap economical like me and just want to use up the paint you already have on hand.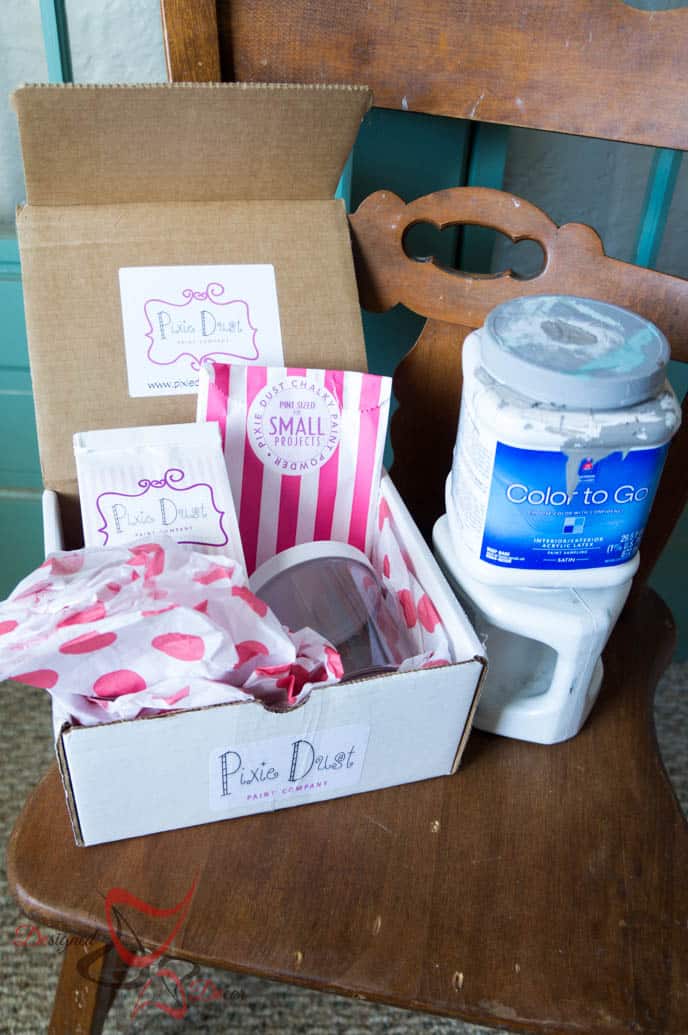 Look how darn cute this packaging is for Pixie Dust Paint Company. The other reason I like the Pixie Dust is that it is Non-toxic and 100% natural and safe. Those who follow me know that I am all about reducing the chemicals that we are exposed to on a daily basis.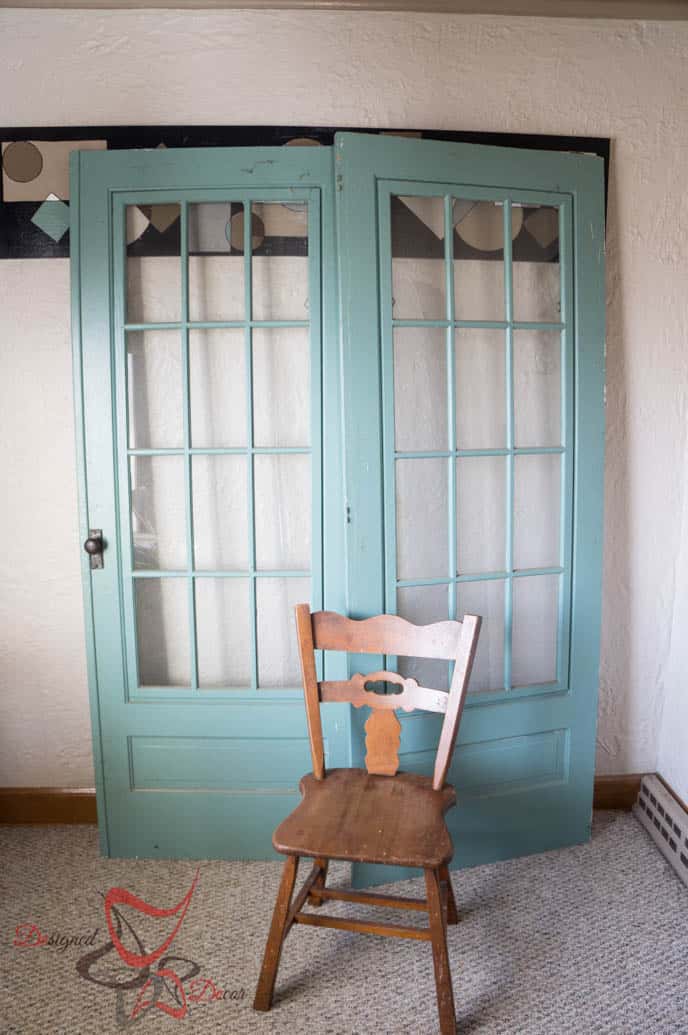 This is the before photo of the painted French Doors. They were painted with a green latex paint and they were not painted very well. They had drip marks and they painted over all the hardware. Nothing drives me crazy like painted hardware.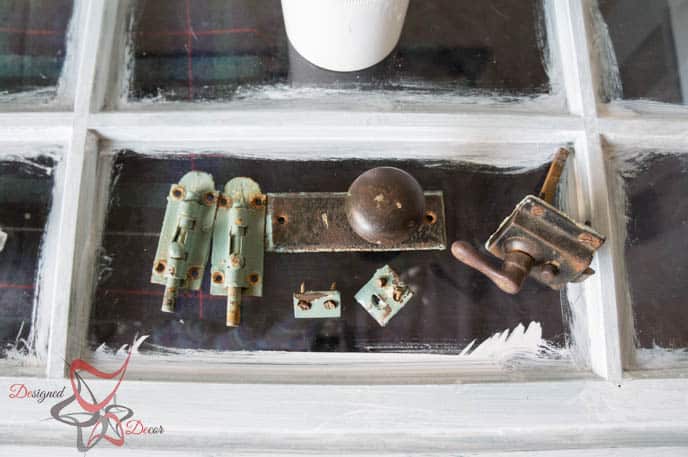 I removed the locks and knobs and cooked them in my extra crockpot. Please make sure you don't reuse your crockpot after cooking metal pieces. This is my chemical free way of removing layers of paint from metal pieces. I have heard about this method many times, so, this time, I did it, and it works with a little scrubbing.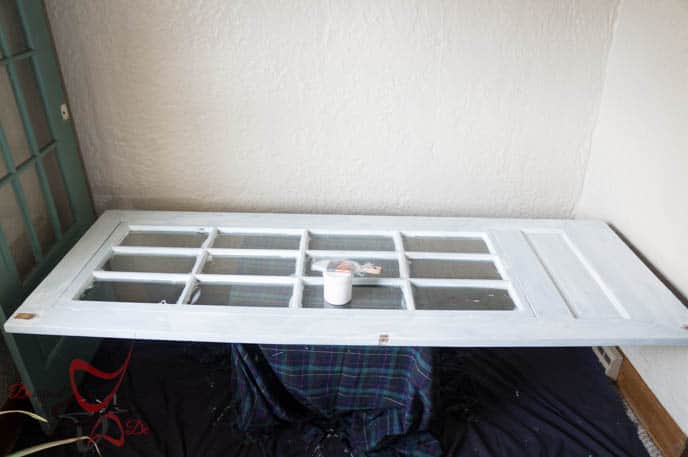 I mixed the Pixie Dust with a white latex paint for my first layer. The Pixie Dust paint is simple to mix by adding water to the powder, mixing completely and adding to your paint. You can read all ab0ut how to mix on their site.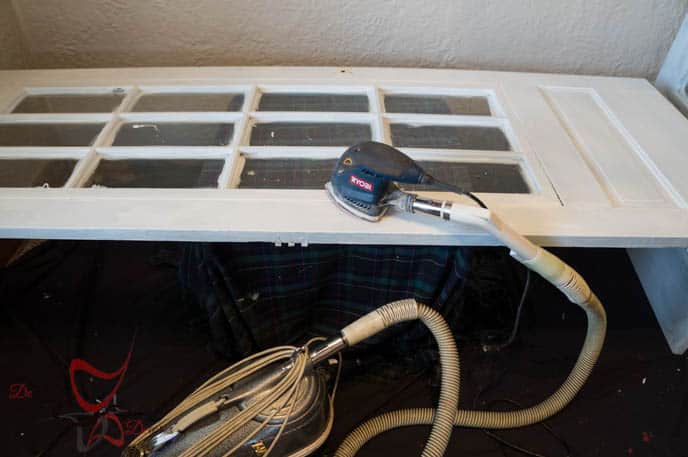 Next was sanding with my Ryobi Finishing sander
to expose the base green paint.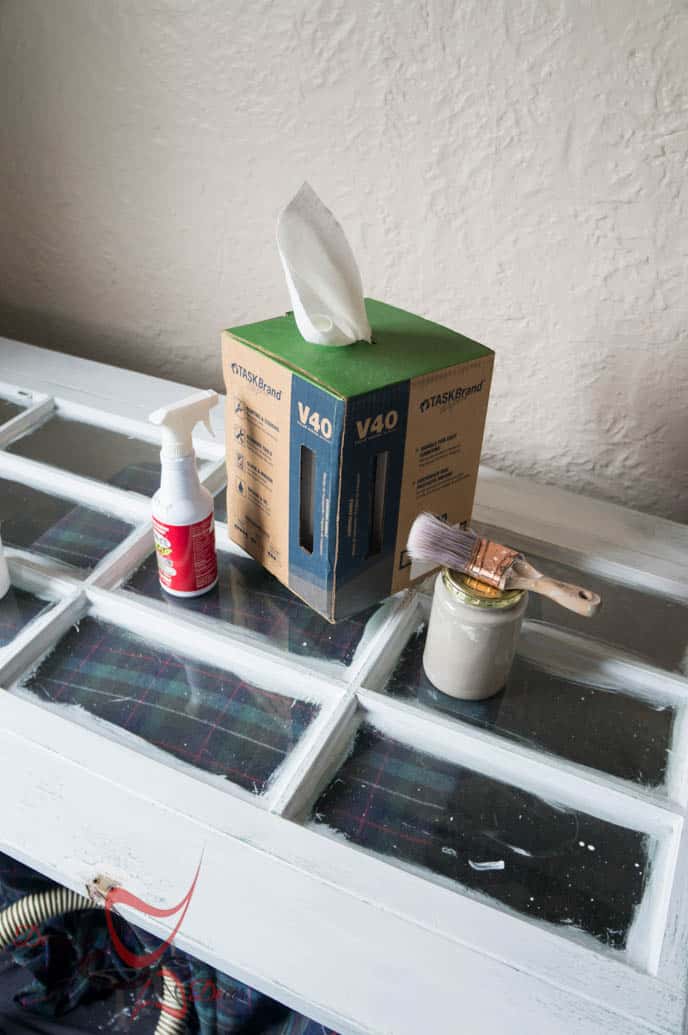 I mixed up a gray latex paint with the Pixie Dust and watered it to a 50/50 ration so I could do a light gray wash over the white paint.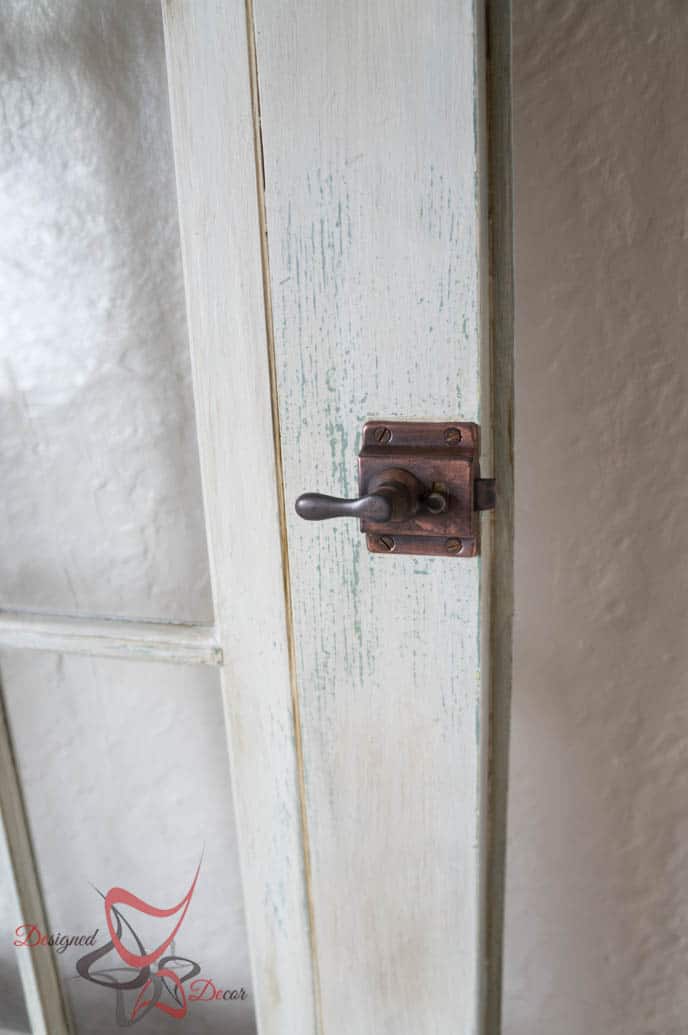 I applied a light brown wax over the top to give the painted french doors an aged look.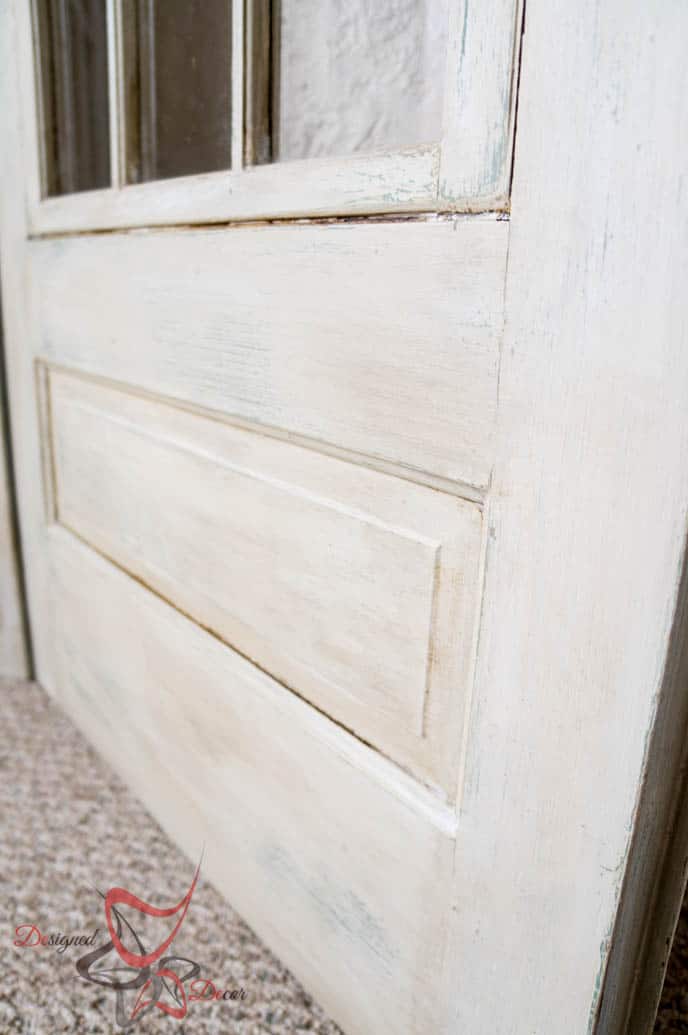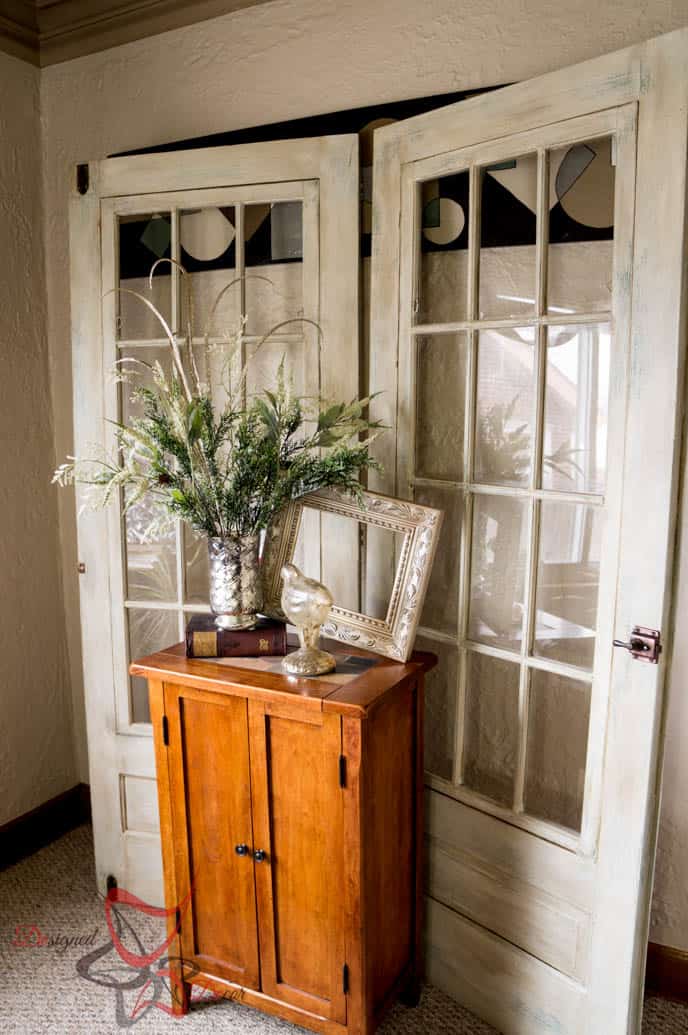 The multiple layers of paint and wax turned out to be the perfect combination for an aged look.

Join the DD Community!
Join the Designed Decor Community and receive weekly free tips on DIY home projects, painted furniture, decorating, and much more.