Looking for a fast and convenient way to eat breakfast and wanted a healthy option? Why not try these Bran Flax Muffins. My mom made these Bran Flax Muffins for my boys and shared the recipe with me after telling me how much the boys liked them. This is one recipe that I am surprised that my boys actually liked.
Since these Bran Flax Muffins have flaxseed, carrots, and apples, I like to call them healthy muffins in our house. These are super moist and very tasty for a healthy muffin.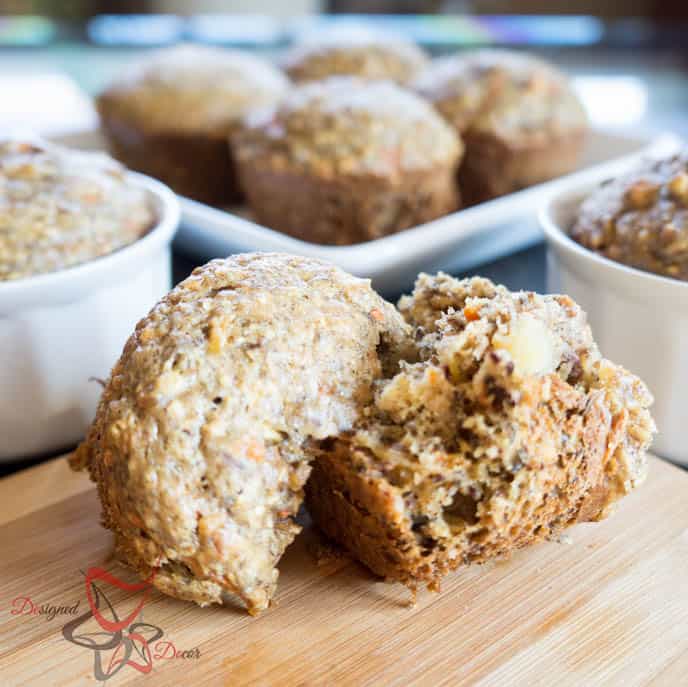 Bran Flax Muffins
Ingredients
1 1/2 cups Whole Wheat Flour
3/4 cup Flaxseed Meal
3/4 cup Oats
1 cup Brown Sugar
2 teaspoons Baking Soda
1 teaspoon Baking Powder
1/2 teaspoon Salt
2 teaspoon Ground Cinnamon
1 1/2 cups Carrots (shredded)
2 Apples (peeled, chopped)
1/2 cup Raisins (optional)
1 cup Nuts (chopped)
3/4 cup Milk
2 Eggs (beaten)
1 teaspoon Vanilla Extract
Instructions
Mix together flour, Flaxseed Meal, oats, brown sugar, baking soda, baking powder, salt, and cinnamon in a large bowl.
Stir in carrots, apples, raisins, and nuts.
Combine milk, beaten eggs, and vanilla.
Pour liquid ingredients into dry ingredients.
Stir until ingredients are moistened. (DO NOT OVER MIX)
Fill muffin cups 3/4 full.
Bake at 350 degrees for 15-20 minutes.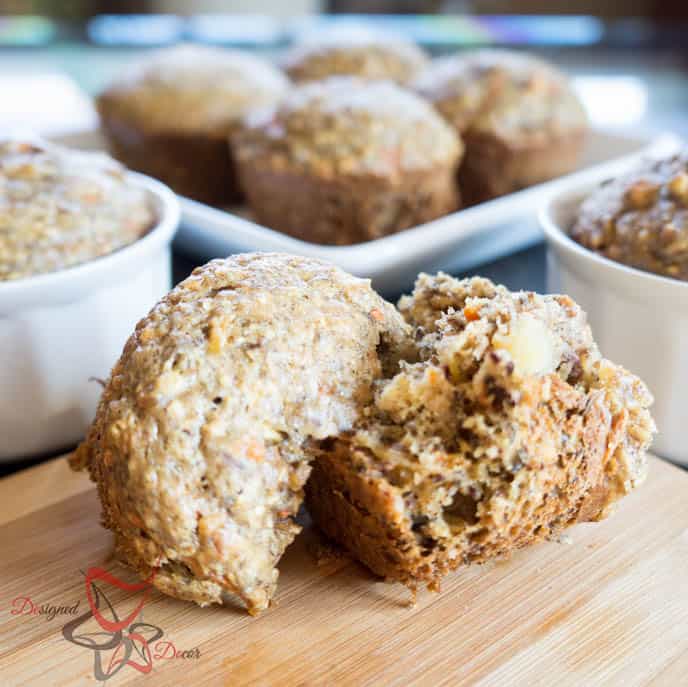 The good thing about this recipe is it is not loaded with butter to make it moist. These Bran Flax Muffins get their moisture from the apples, carrots, and milk. I sometimes will omit the raisins since one of the boys has a texture issue and does not like raisins in his baked goods. I do find that the raisins also make them moist.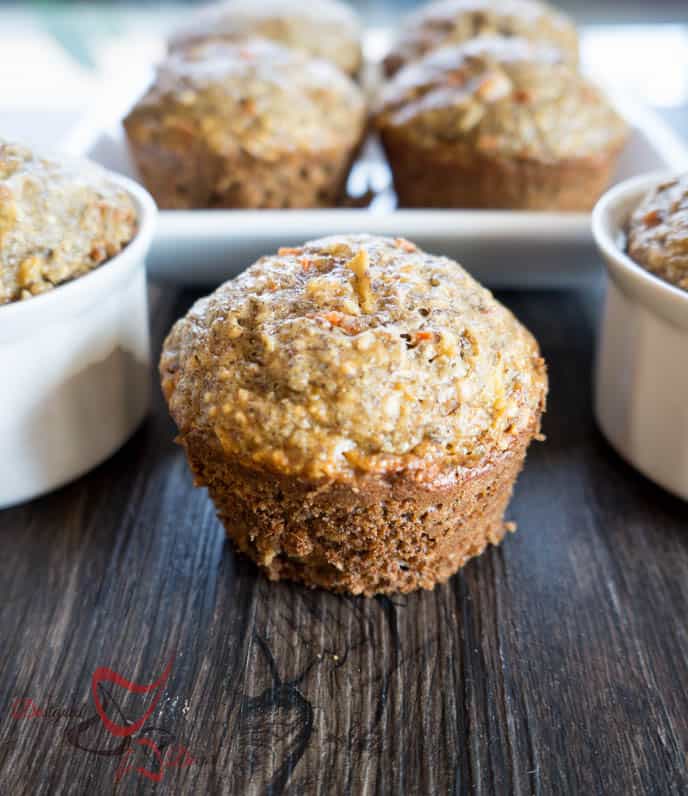 You can also do some substitutions in this recipe.  You can replace the whole wheat flour with white flour, replace the raisins with dried cranberries or replace the nuts with any variety that you prefer.  You might even consider adding some Chai seeds to the recipe.  If you try them, please let me know what you think of the flavor and texture of these muffins.  
You may also like these great recipes:

Join the DD Community!
Join the Designed Decor Community and receive weekly free tips on DIY home projects, painted furniture, decorating, and much more.