Have you heard of powder glaze? I am not talking about doughnuts, I am talking about how to powder glaze furniture. It is a new trend that I am seeing in the furniture painting world, I gave it a try and love the results.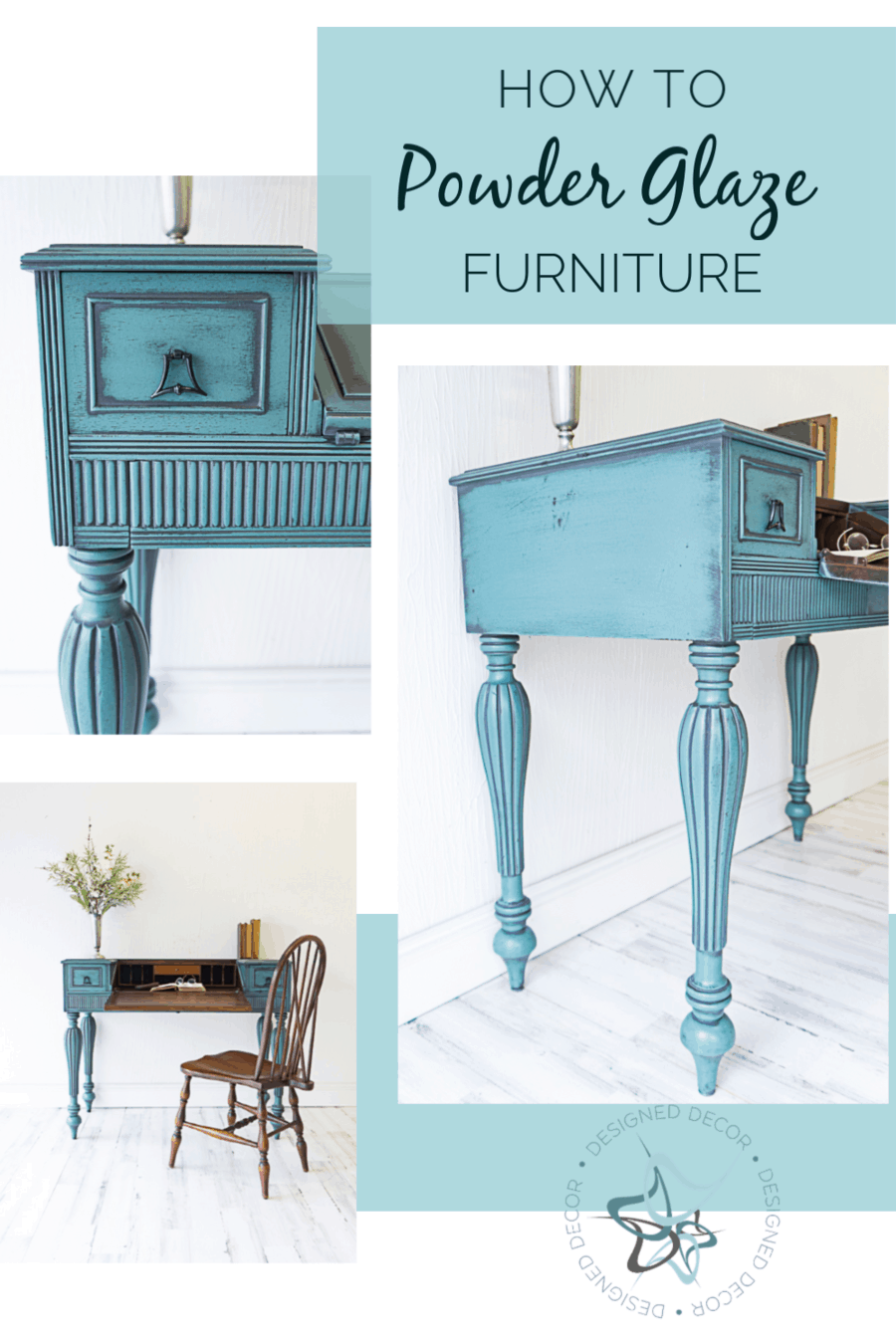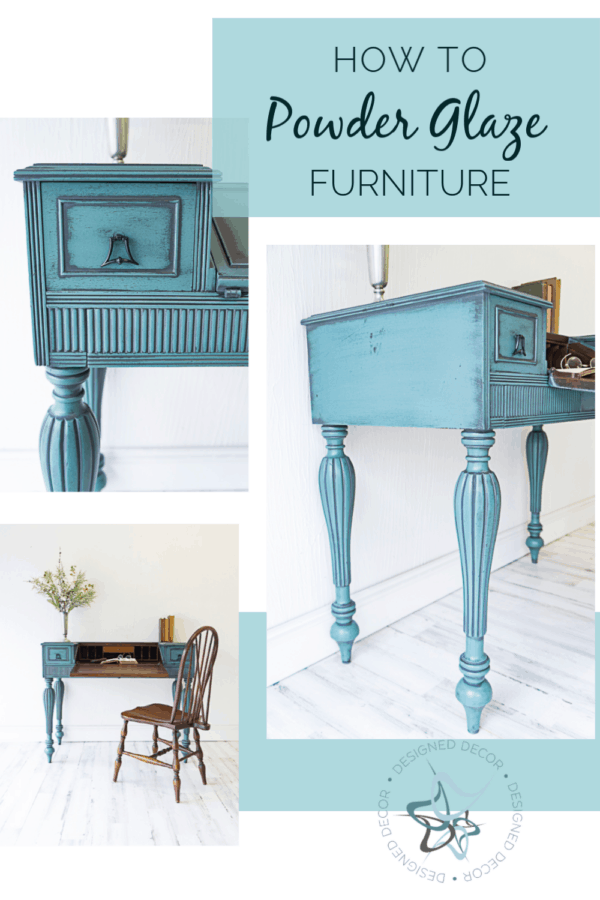 Do you find it difficult to work with wet glazing? Do you wipe the wet glaze off in all the places you want it to remain? You apply more and just end up removing it again. Working with the wet glaze can be a time-consuming task and a skill you just don't have time to perfect.
The answer to your frustrations is a powder glaze!
Powder glazing goes on wet, dries completely and you remove the dry powder in only the areas you want. No more wiping and reapplying wet glaze. Powder glazing furniture adds depth, dimension, and beauty to furniture and cabinets.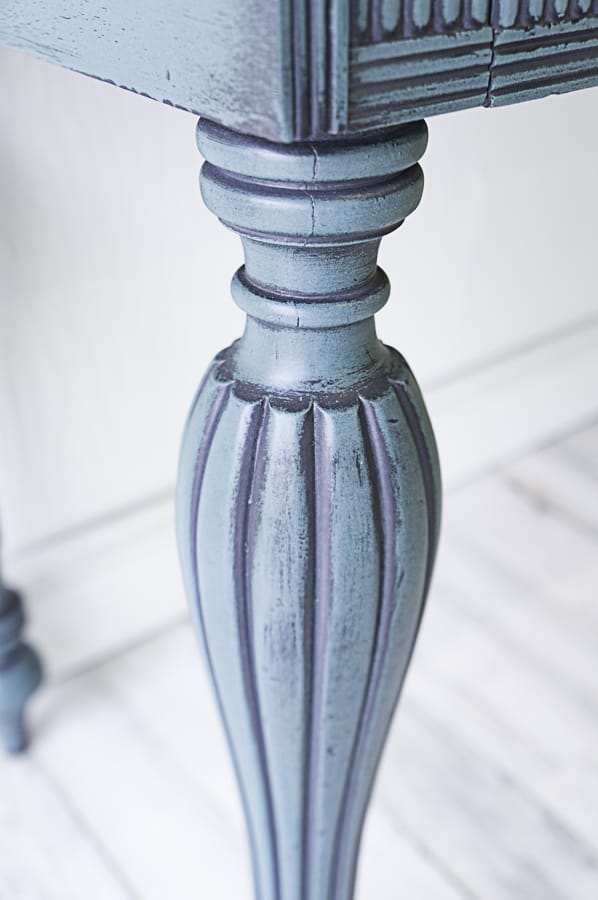 Powder Glazing Facts:
You can use any type of paint with this technique, however, I do share a detailed section in this furniture painting workshop tutorial video about the different paint types and brands. This will ensure your success and also lets you know which paint is the best to use with powder glazing.
The biggest question I get regarding how to apply the powder glaze is, "can you brush on powder glaze." Yes, you can apply the powder liquid with a sprayer or by hand. I show you how to do both methods in the online workshop.
I give a detailed supply list with links to the products.
This online painting workshop covers how to powder glaze furniture with a step-by-step application with all the techniques on how to apply and the critical way to apply the sealer. You will learn how to apply the glaze over painted furniture by hand and with a sprayer.
This powder glaze video tutorial training is perfect for the DIYer who wants to learn how to use Powder Glaze on their own furniture pieces or for a furniture painting seller.
Learn how to use powder glaze
This painting technique adds dimension and beauty to furniture or cabinets without the frustrations of wiping the wet glaze off the carving details or insets.
~Use any paint color and paint brands
~Bonus material: I tested and compared 5 different paint brands and 3 different types of paint while using powder glazing. I share which type of paint works best and which brand is my favorite.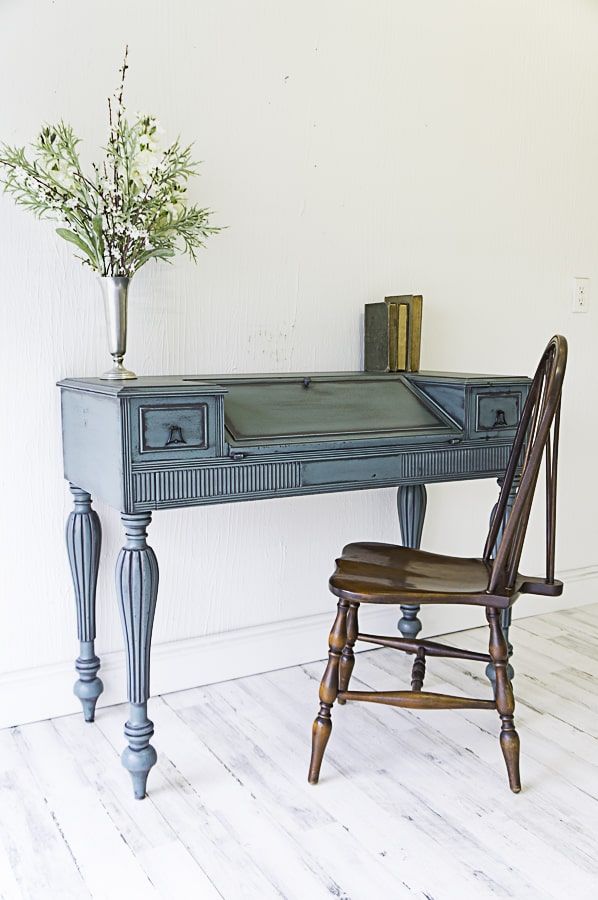 Here are a few other powder glaze painted furniture pieces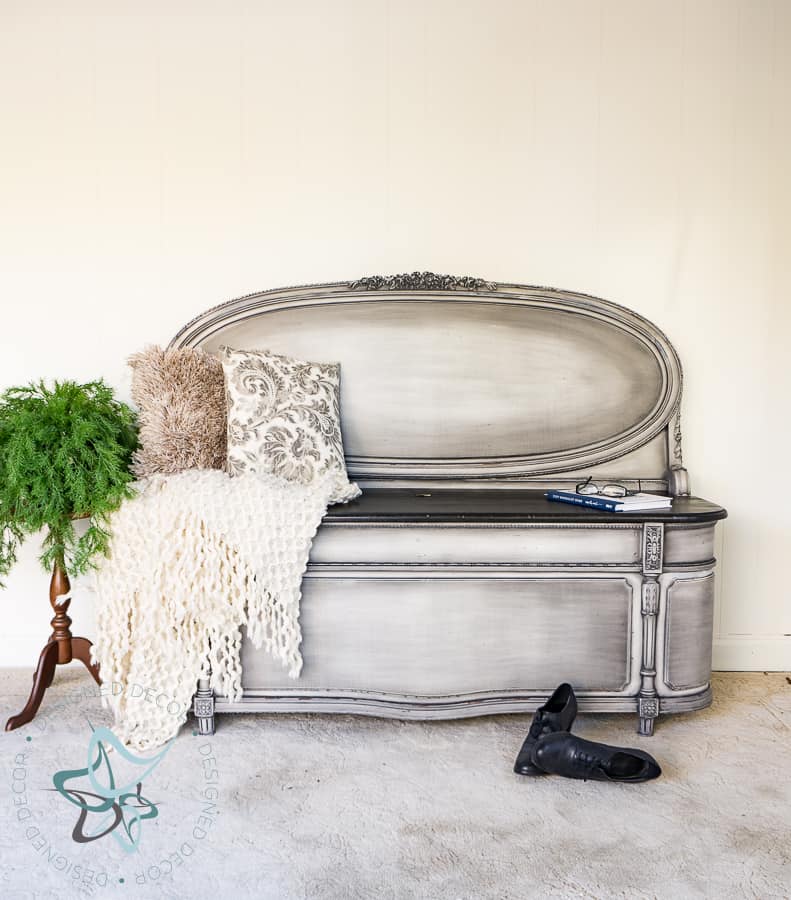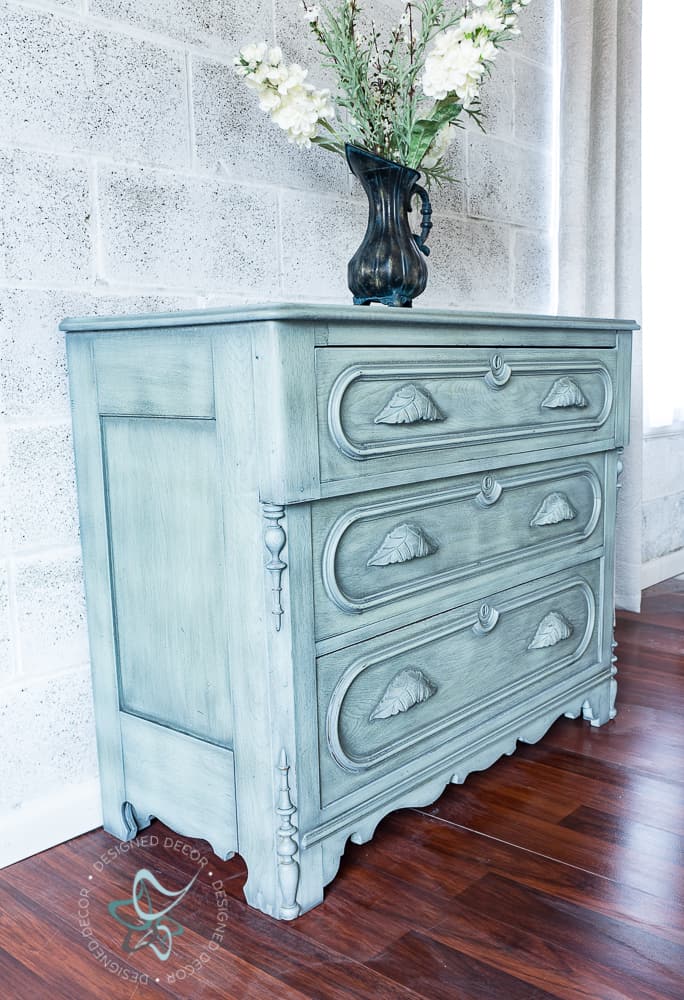 I also teach how to use glaze on furniture, in this DIY furniture painting workshop, How to glaze furniture.
See more DIY video tutorials on my YouTube Channel
~Master this technique with the easy step-by-step video teachings
Discover more Inspirations by clicking on each category photo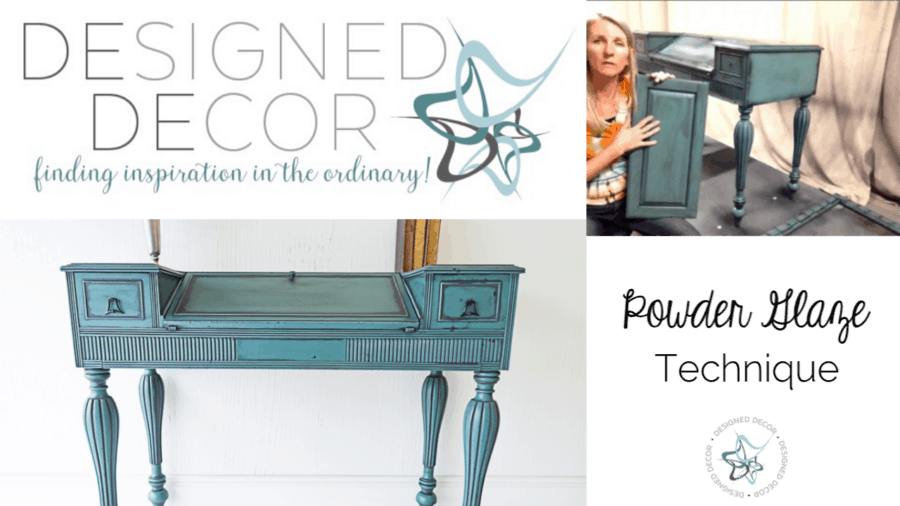 Join the DD Community!
Join the Designed Decor Community and receive this FREE Favorite Furniture Painting Products & Tools Guide for joining.
You will also receive weekly updates on the in's & out's of making your house a home on a "Thrift" Budget!