Black Painted Furniture is Classic
Black furniture paint is a great way to update your home decor on a budget. It is clean, classic, and never goes out of style. Plus, it is the perfect color to use when painting furniture because it can go with any color scheme. If you're looking for an easy way to update your pieces, then black paint is the way to go.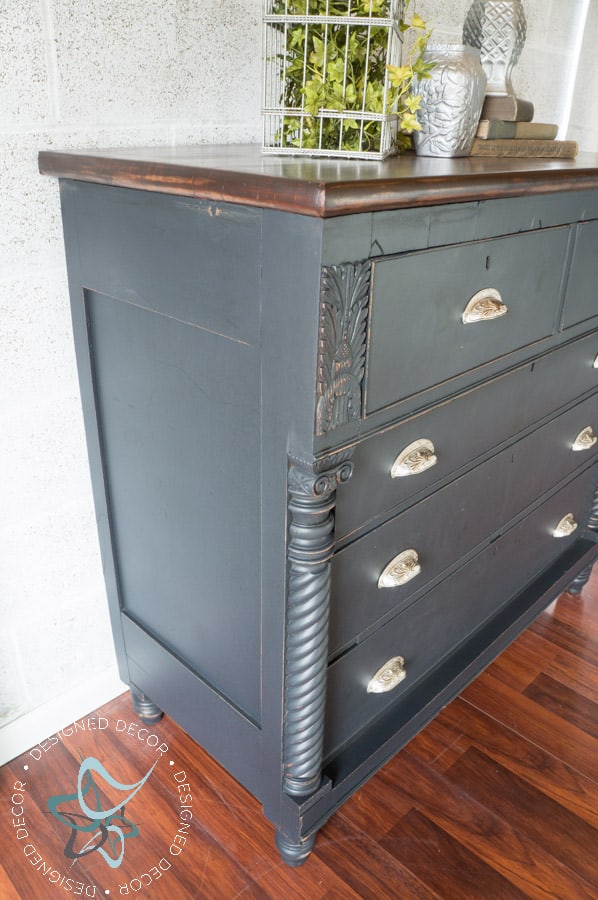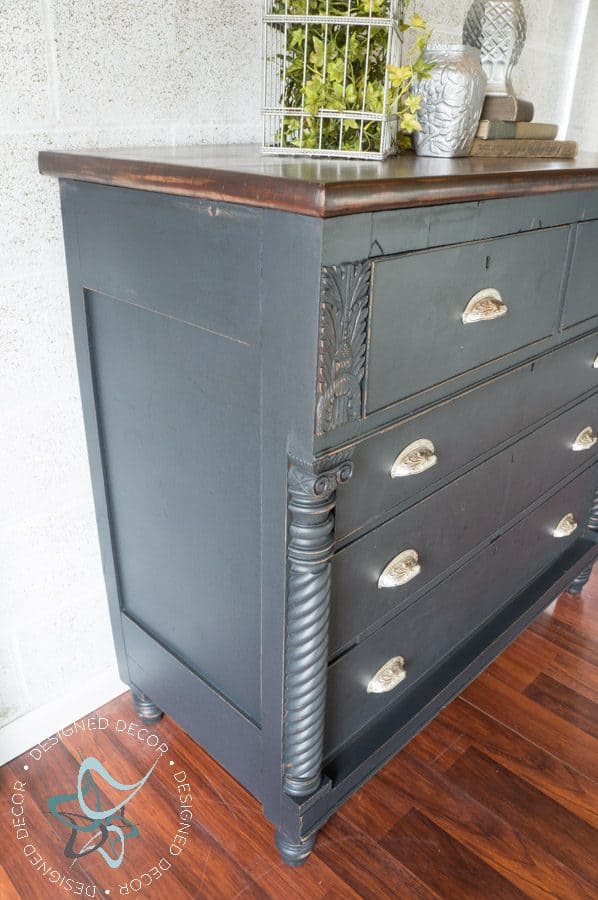 You can move black painted furniture around into your home and not get stuck with a bold crazy color that went out of style. It is much easier to use trendy colors in your pillows, throws, or decorative accessories and stick to clean classic colors for your furniture pieces.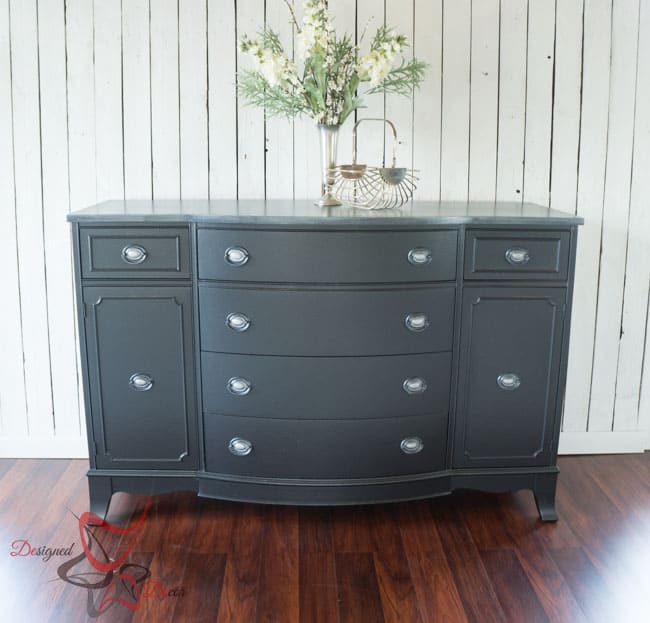 Black painted furniture is a trend that will never go out of style. It can be rustic, it can be modern, it can be ornate, it can be luxurious. It can be whatever style and trend you need it to be. That is why it can make a simple update to furniture.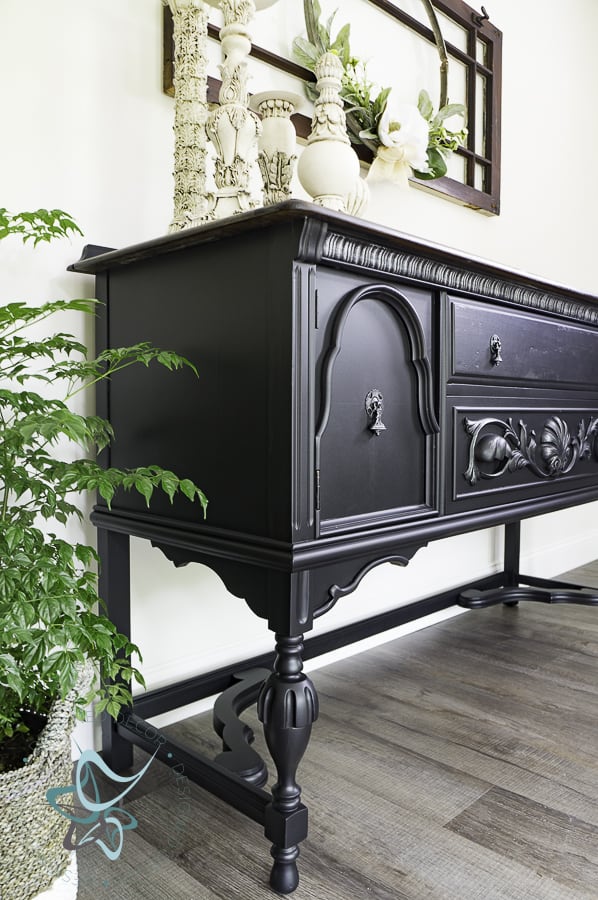 Watch this video on how to highlight black paint with dry brushing
Black Furniture Paint is Easy to Use
Black furniture paint is easier to work with over white and many other colors. White and light colors sometimes will need more coats of paint for the same amount of coverage as black paint.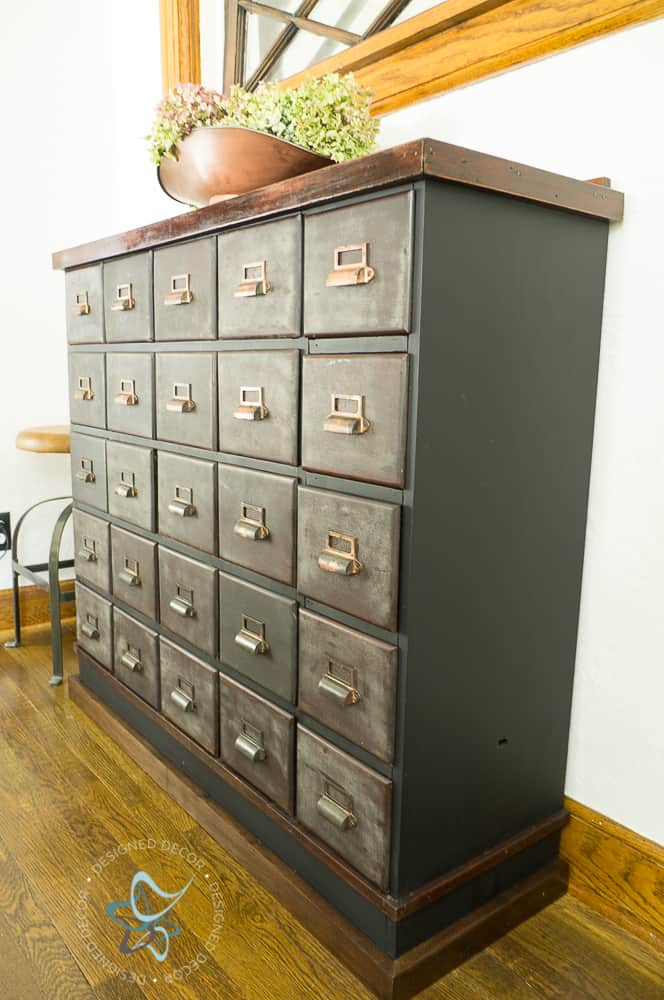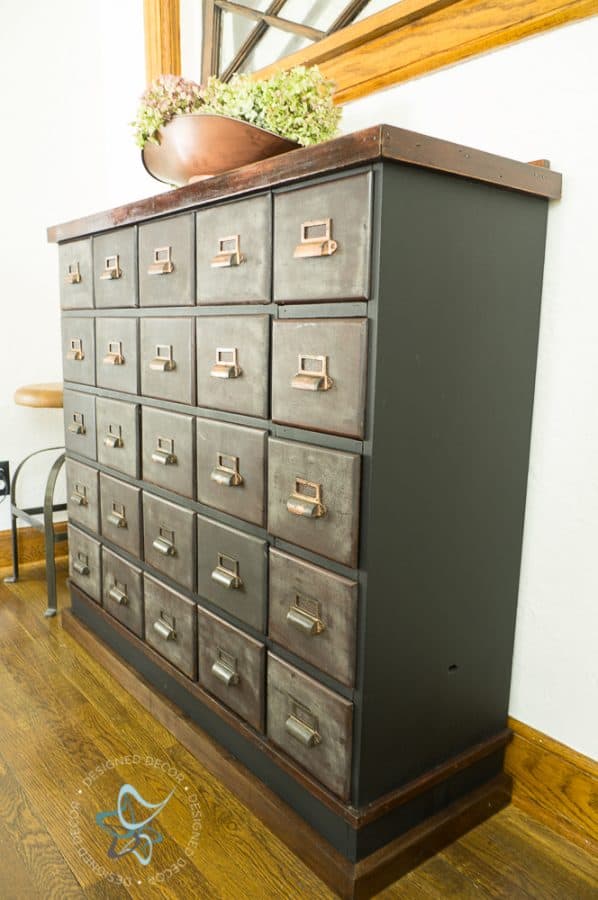 If you are looking for a clean and classic look with no distressing black is easier and more forgiving. You won't see all the brush marks or imperfections when using black paint. The lighter the color the more the furniture flaws stand out and also your own imperfections in your paint job.
Do you need some help in eliminating brush marks? Check out this free guide to help in achieving a smoother finish without the paintbrush marks.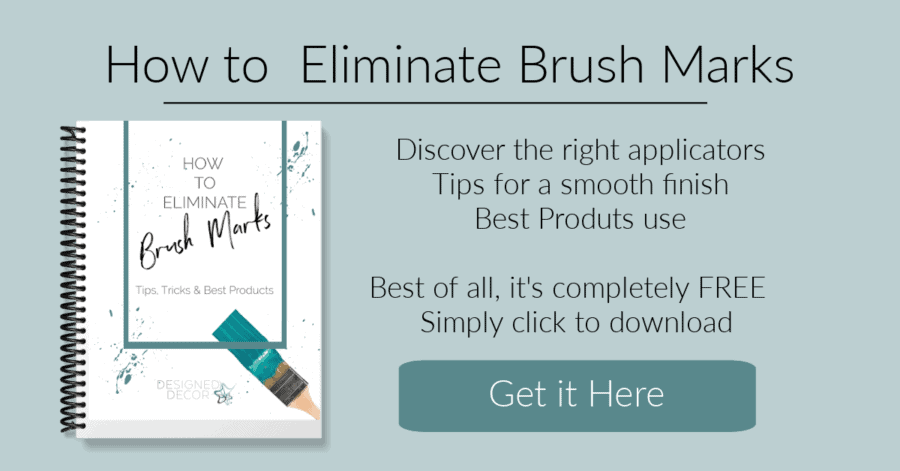 This post contains affiliate links. Click here to see my full disclosure policy.
Best Black Paint for Furniture
The best black mineral paint is Lamp Black, which is perfect for spraying.
My favorite black chalk paint is Liquorice, as this one has a great consistency without being too thick.
A great black milk paint is pitch black. Milk paint distresses easily and is smooth to the touch with a light sanding.
All of these brands and types of paint, work perfectly for painting furniture black. If you need help with all the different types of furniture paint, stop over to read "How to choose the best type of furniture paint."
#1 reason for Painting Furniture Black
The #1 reason I choose to paint furniture black is to hide bleed through. Paint bleed through is the nasty thing that can happen when painting furniture with light colors and not taking the extra precautions to prevent it.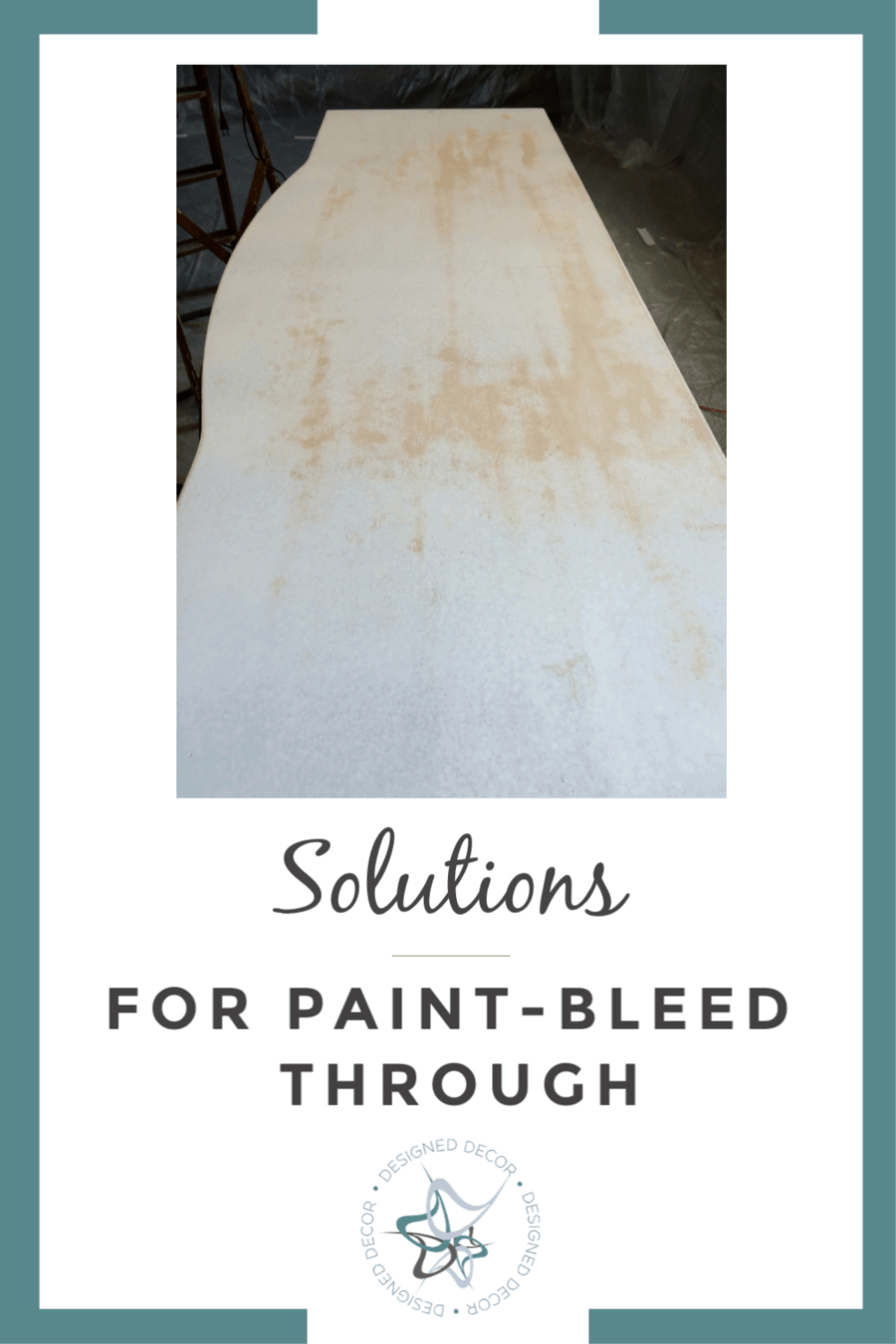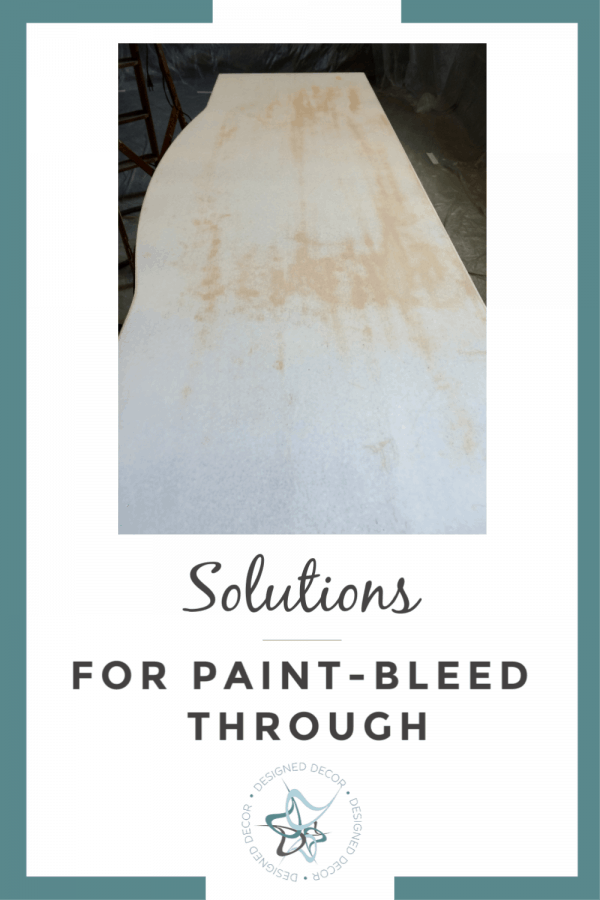 The oil tannins from the wood furniture, surface to the top and bleed through most water-based paints. If using black furniture paint, you will not have to prime the furniture with an oil-based stain-blocking primer. The black paint covers up any of the paint bleed through that may happen.
When I have an old dark-stained piece and I think it might have bleed-through, I automatically choose to paint it black.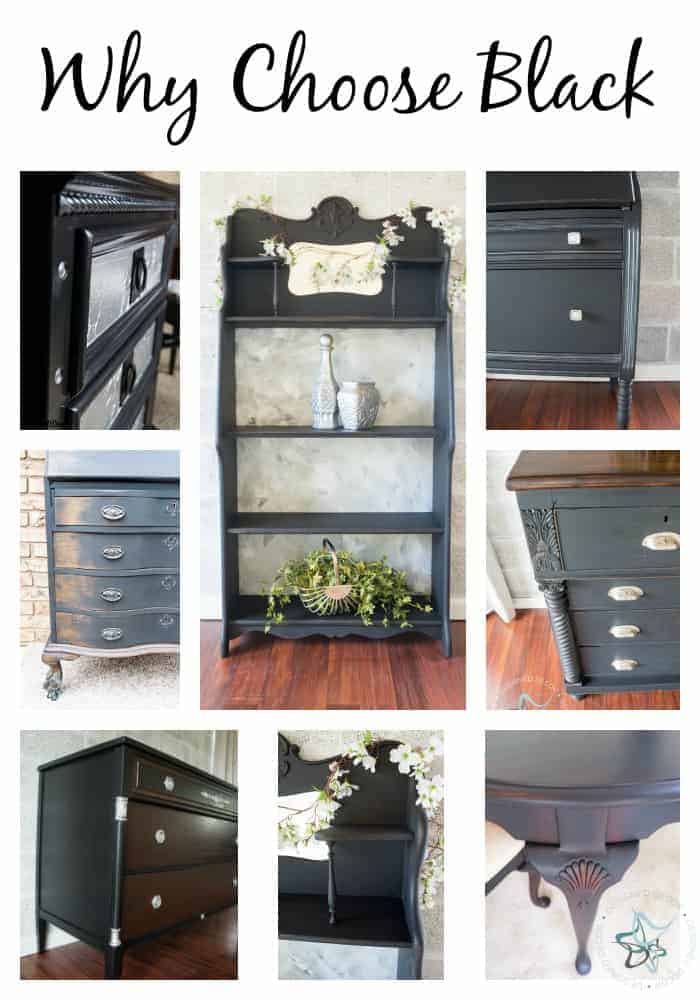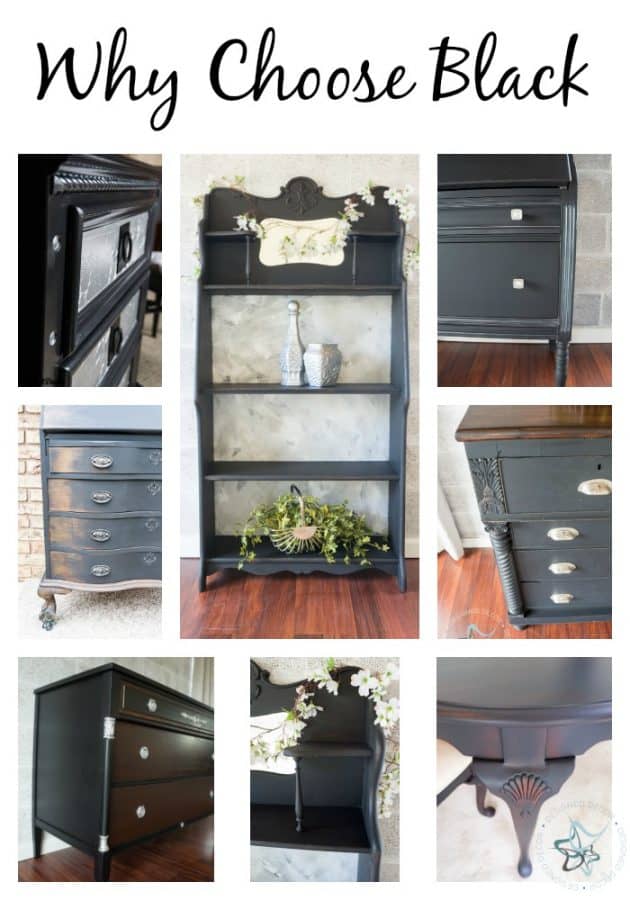 Black painted furniture is a classic look that will never go out of style. It's versatile and easy to use, making it a great option for anyone who wants to give their home a quick makeover. It hides imperfections and blemishes which will be much less noticeable than with other colors. Ready to try painting your own furniture and need more help? Check out these other great posts or my video training workshops





Join the DD Community!
Join the Designed Decor Community and receive weekly free tips on DIY home projects, painted furniture, decorating, and much more.