Have you ever walked into a home and instantly felt at peace and welcomed?  This welcoming feeling can be achieved by what is placed at the entrance of your home.  I decided I wanted to create this warm feeling for those that entered into my home and having a laundry room at the back was not the answer.  We relocated our laundry room to another area of the house and created a welcoming mudroom to greet our guests.  I not only wanted the space to be welcoming, but it also needed to be organized.  I needed a wall shelf above the bench that would be in our mudroom.  I found exactly what I needed to build a repurposed bed frame wall shelf in my workshop.
We interrupt this story to inform you that you can enter a repurposed project that you have completed and be entered to win a $100 Amazon Gift Card + HomeRight Super Finish Max with a large spray shelter.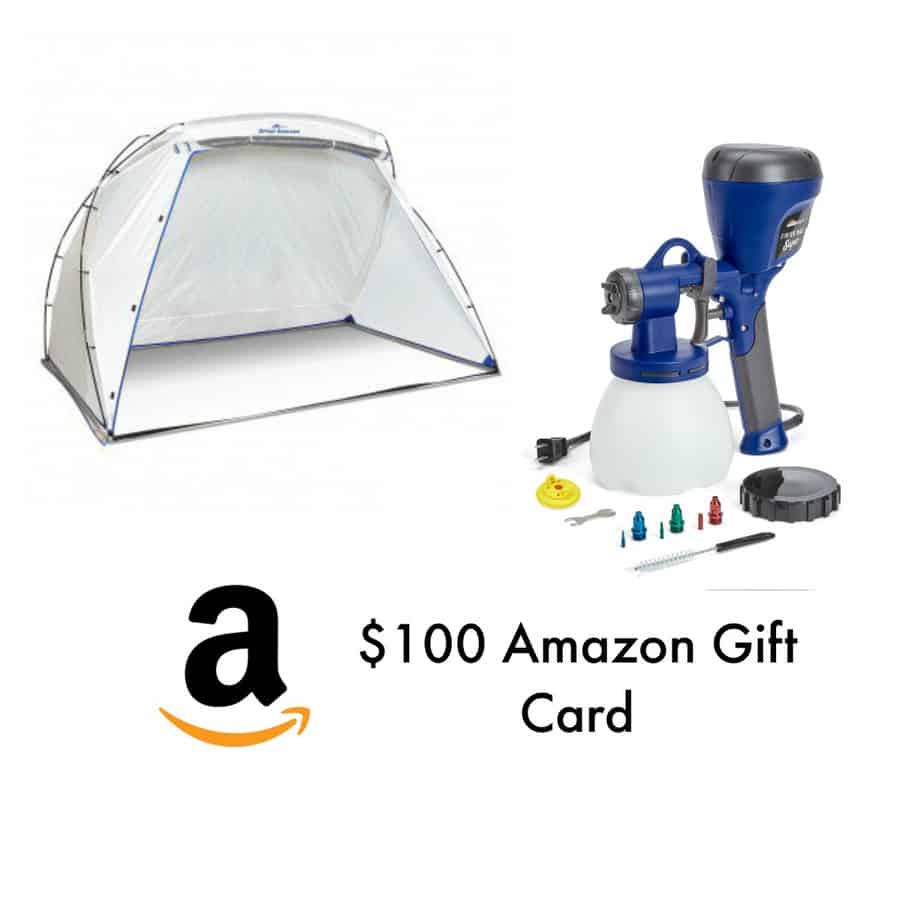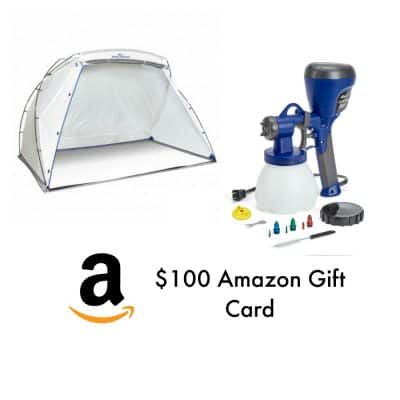 Now back to how I made this repurposed bed frame wall shelf could not have been any easier to build and it looks so much better then I pictured.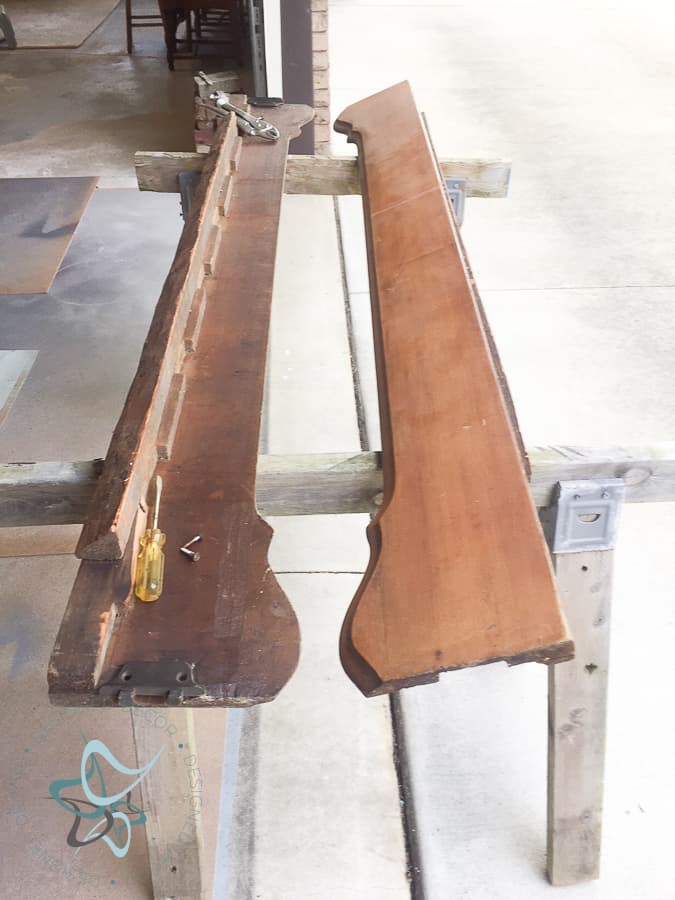 I found these wood bed frames in the trash along with the beautiful headboard and footboard, which I will be turning the headboard and footboard into a bench.   I removed the metal hardware from the ends and have to do some slight repair to the ends of the bed frame using wood filler.
You can see where I had to place wood filler into the ends to fill in the large holes.  I attached the bed frames together using wood screws.  I  lightly sanded down the wood frame and used Java Gel to darken the shelf and stain the wood filler. This is how simple it is to put together the repurposed bed frame wall shelf.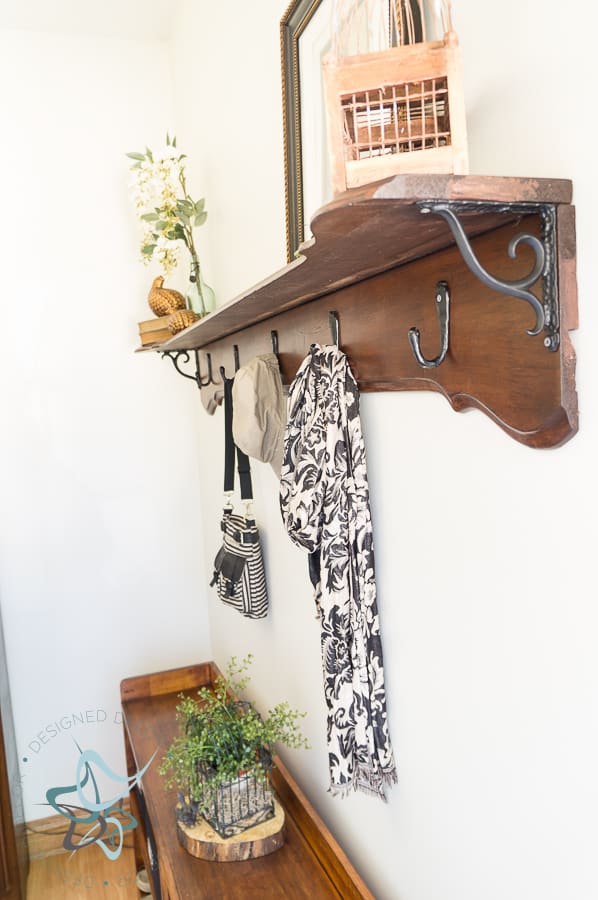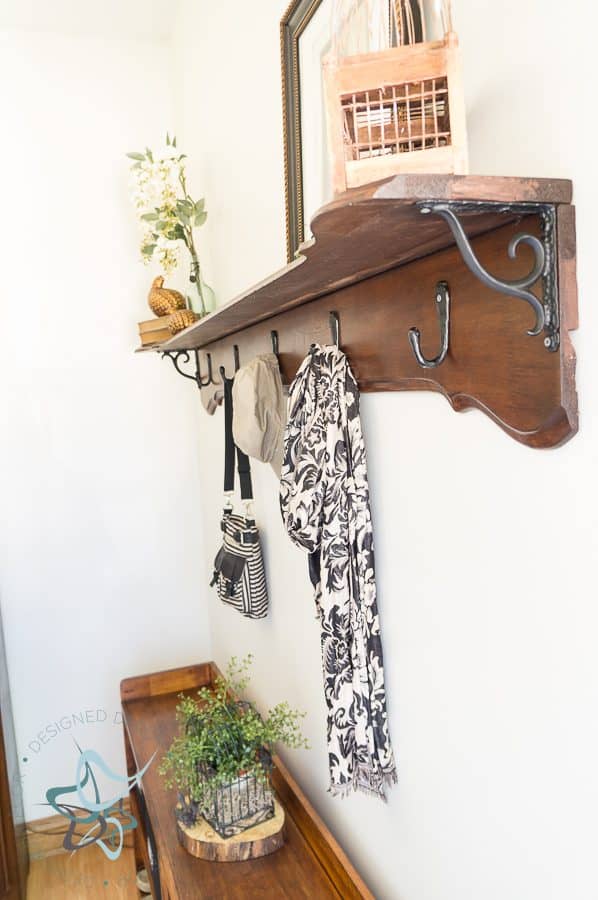 I had the corner brackets in my stash from a garage sale and I only had to purchase the hooks.  So the cost of this repurposed bed frame wall shelf was $10.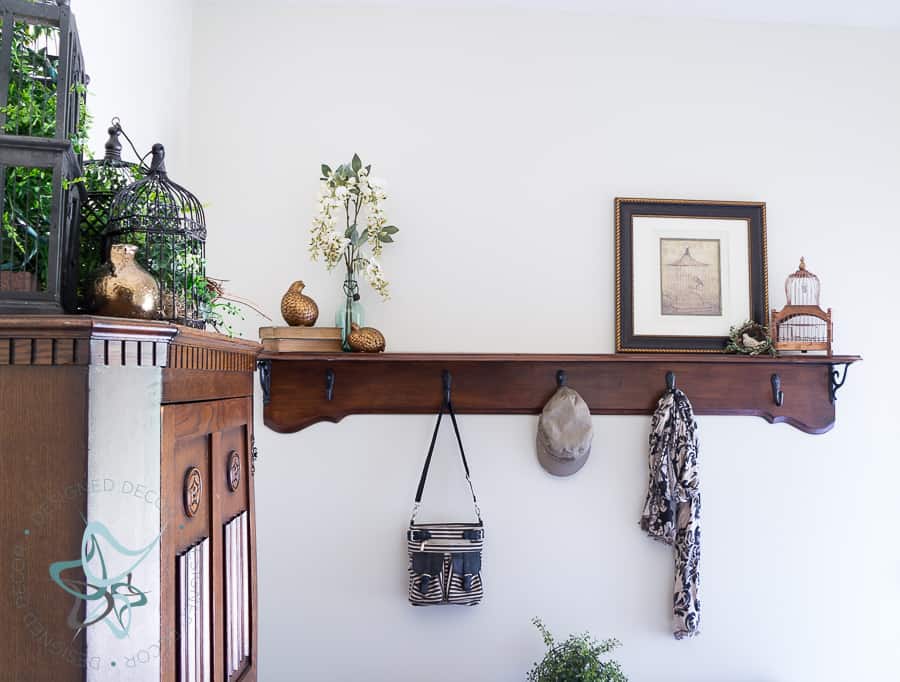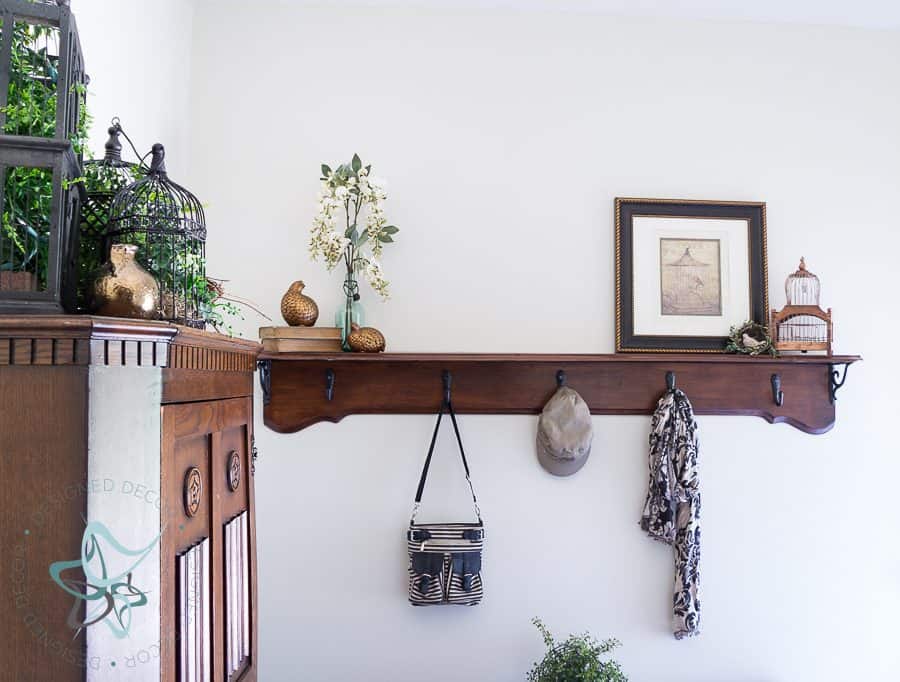 I could have not asked for a better free find to create a welcoming feeling for my guests.
Check out these repurposed headboard benches.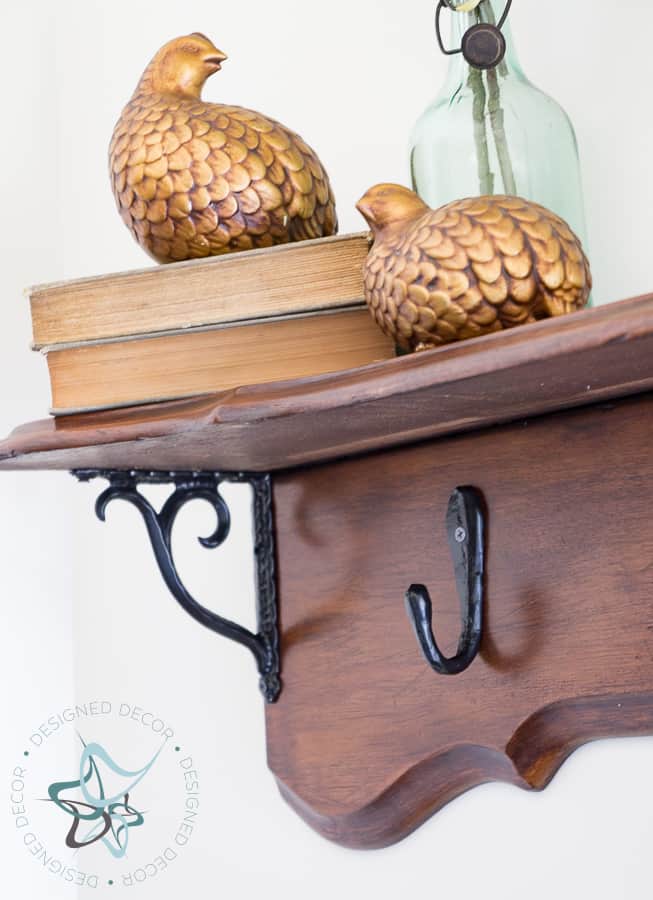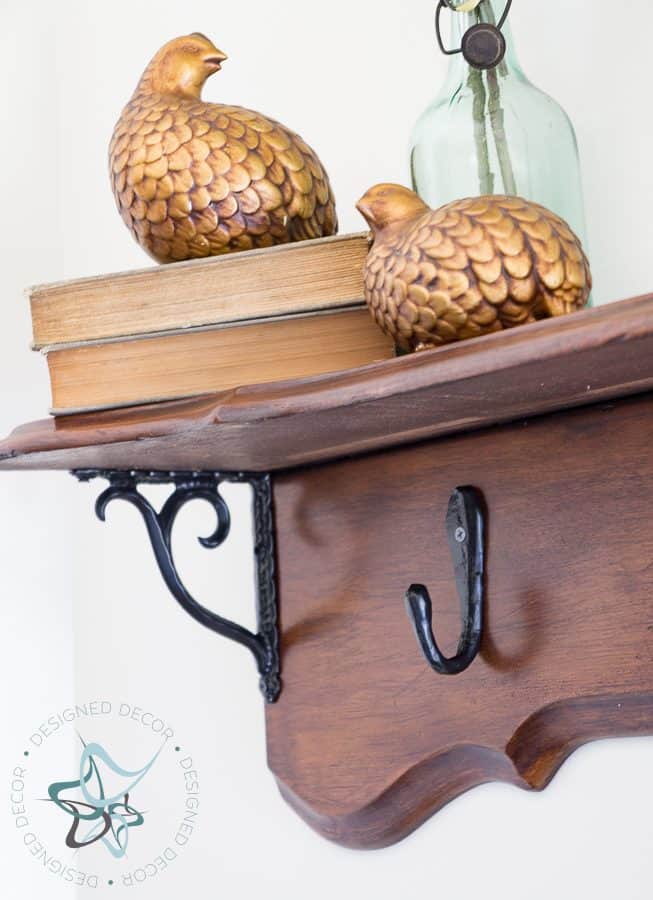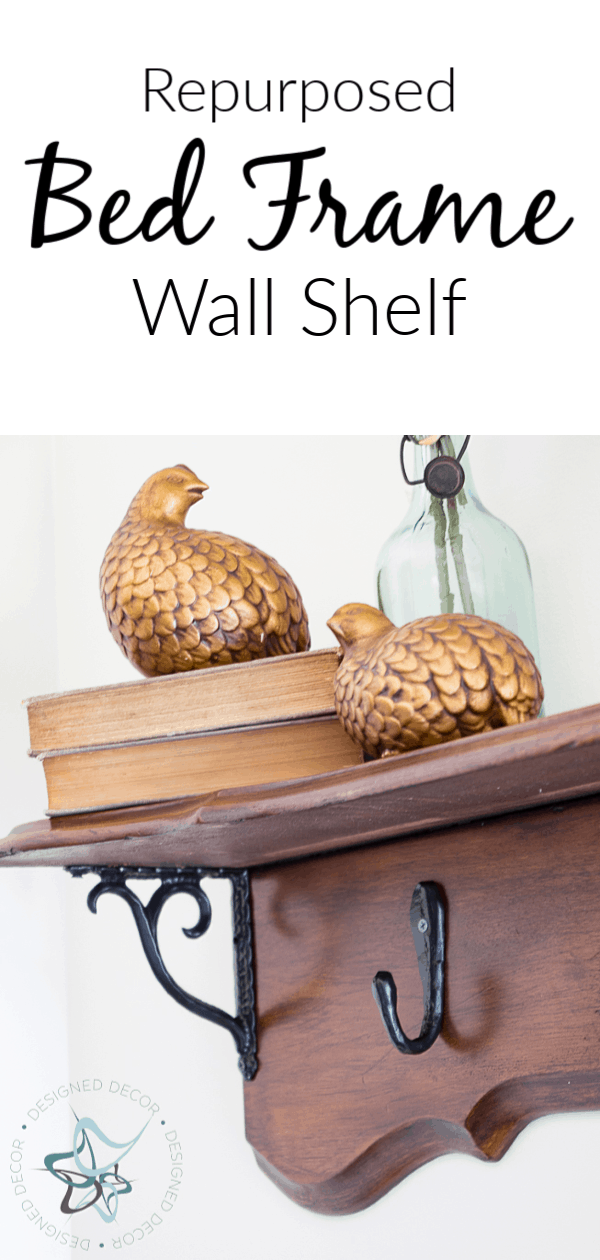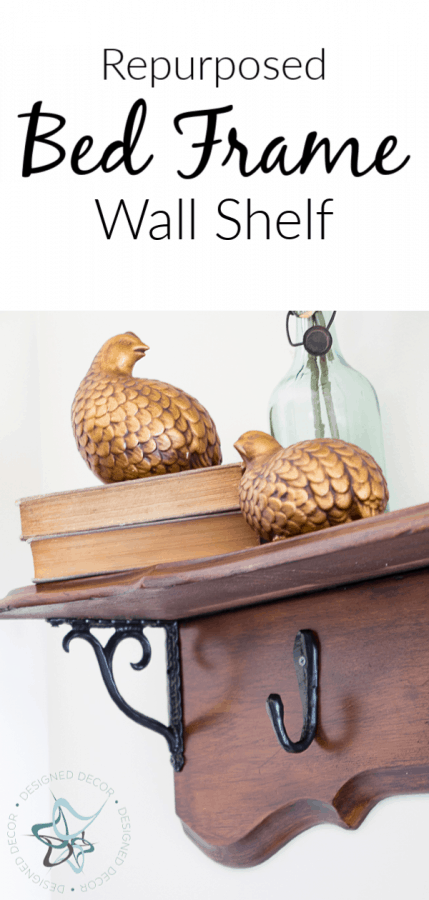 Now stick around to see the other great repurposed pieces from the Power Tool Challenge Team and to enter your repurposed project to win.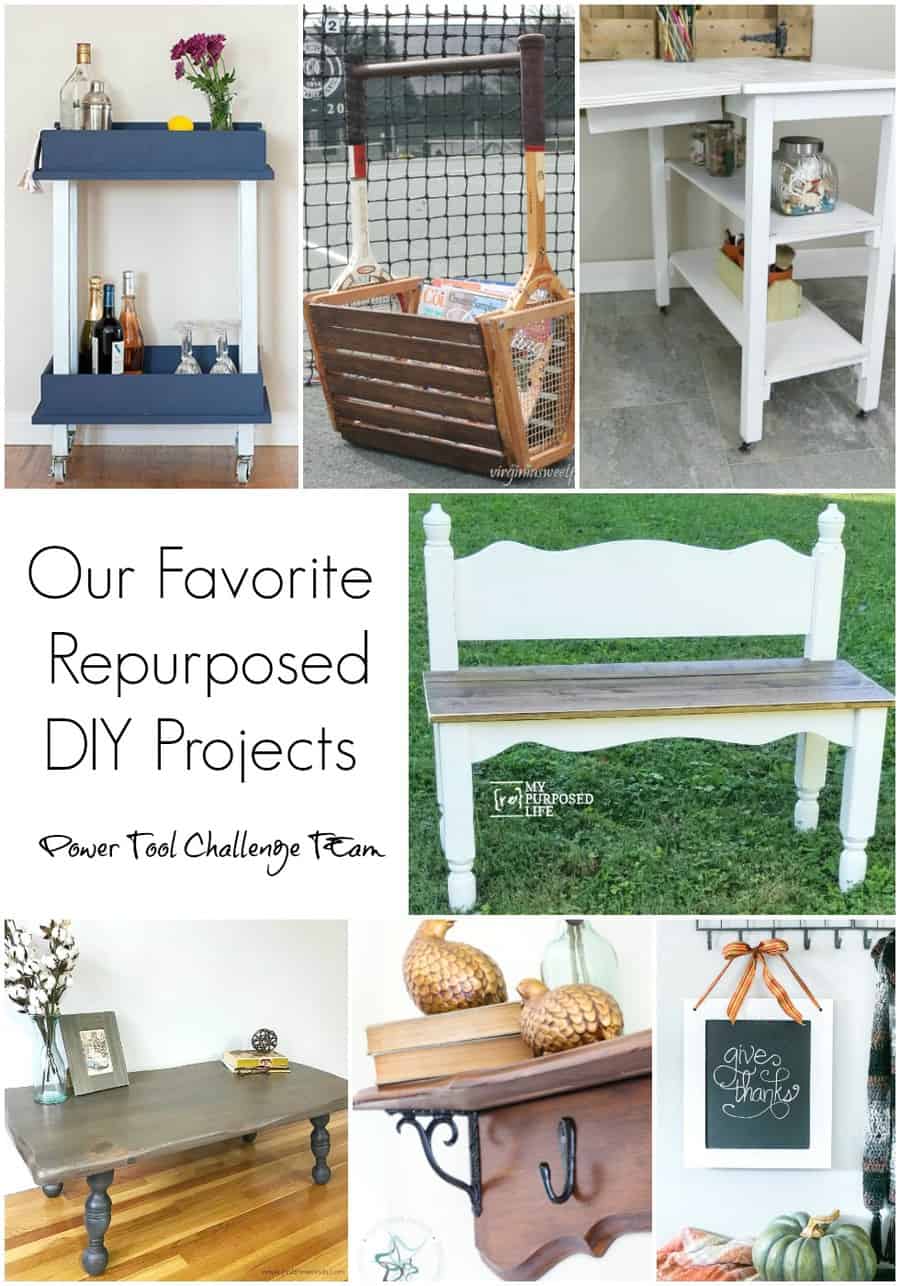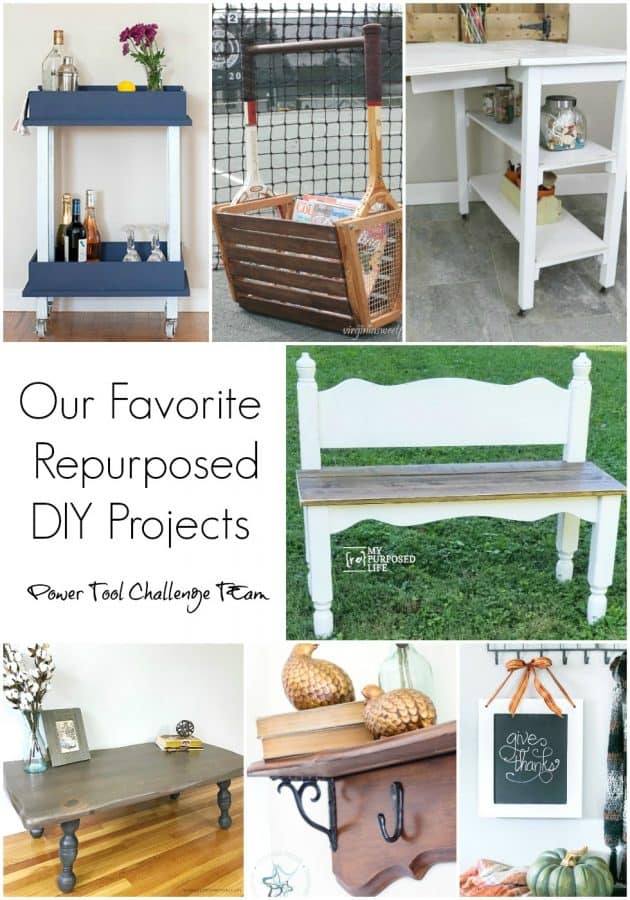 Anika's DIY Life DIY Bar Cart
Virginia Sweet Pea Tennis Racket Basket
H2OBungalow DIY Rolling Bench From A Work Table
My Repurposed Life Twin Bed Bench
Just The Woods DIY Rustic Wood Coffee Table Refinish
Designed Decor Repurposed Bed Frame Shelf
Domestically Speaking Repurposed Chalkboard Sign For Fall
Enter your repurposed project:
The challenge is open until Nov 1st at midnight
3 entries per person max
Must be 18 or older
Open to USA and Canada residents
Let me know if you don't know how to link up. If you don't have a blog, you can link up using the permalink from your facebook page. You can also upload a picture to the linkup.

Join the DD Community!
Join the Designed Decor Community and receive weekly free tips on DIY home projects, painted furniture, decorating, and much more.