Have you ever found a perfect piece of furniture that you wanted to refinish? You feel in love with the piece and on further inspection, you find that it is missing chunks of veneer, the drawers are not working properly and the piece needed more work than originally planned. This was exactly what happened with this Carved Empire Dresser.
Whenever I find a piece of furniture that has some missing veneer sections, I ask myself could this piece work as being a rustic gem? I like to call the imperfections on these pieces their "beauty marks" from their former life.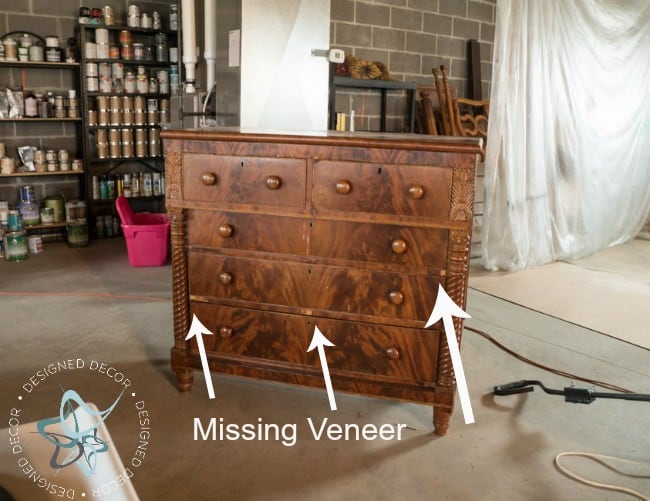 This post contains some affiliate links. Click here for my full disclosure policy.
You can see the light spots where the veneer is missing. I also had some pieces missing from the drawer edges. I decided I was not going to spend the time using wood filler and sanding those areas to match. This is one of those perfect pieces that can be rustic with all her "beauty marks" showing.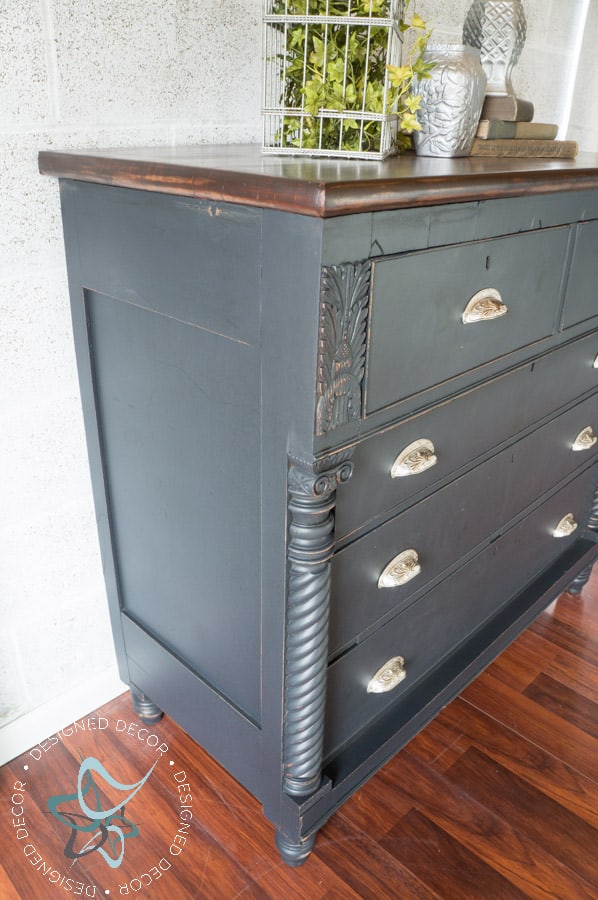 I painted this piece using Amy Howard One Step paint in basic black. I lightly distressed the edges to add to the rustic charm and character. I sealed using Amy Howard Matte Sealer.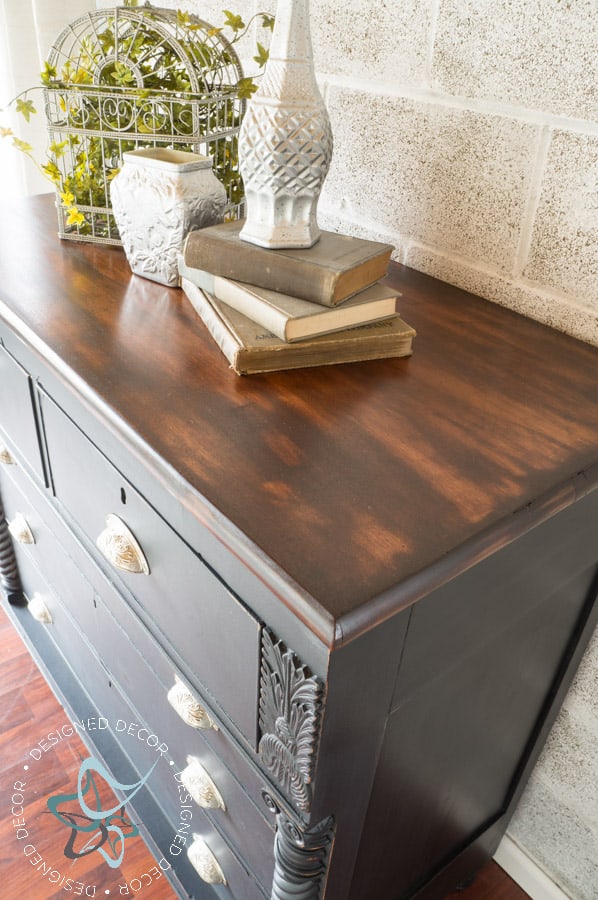 I did have to sand down the top and gave it a new darker stain finish.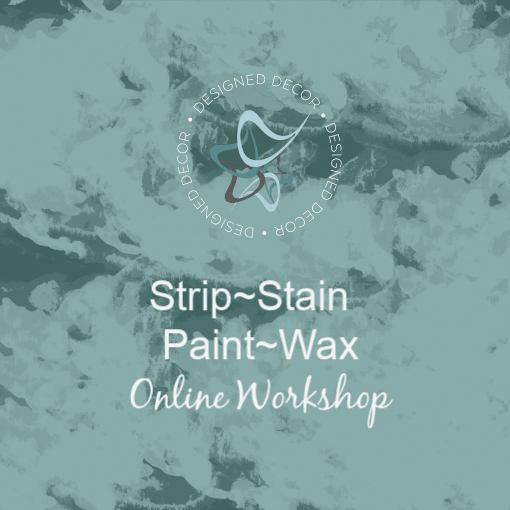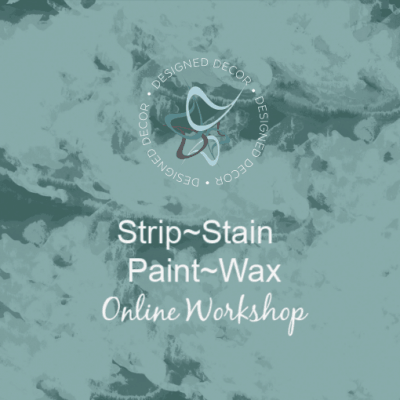 Learn how to paint, stain and wax furniture in this online workshop. I share a step by step tutorial as you see a vintage dresser transformed into a beautifully treasured piece.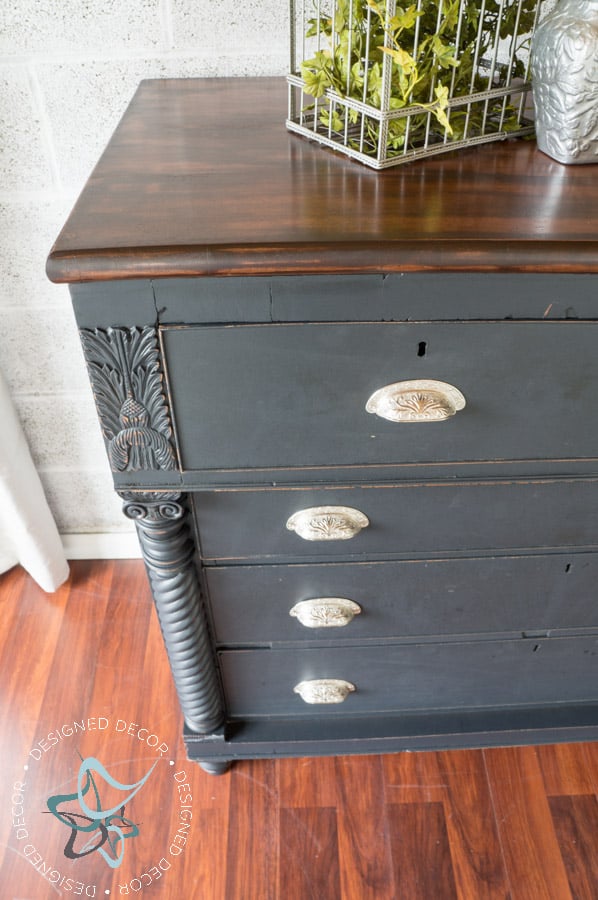 To give this rustic beauty and touch of glam, I added these beautiful Satin nickel ornate cup pulls from D.Lawless. D. Lawless has a great selection of affordable hardware to add the finishing touches to your refinished furniture pieces.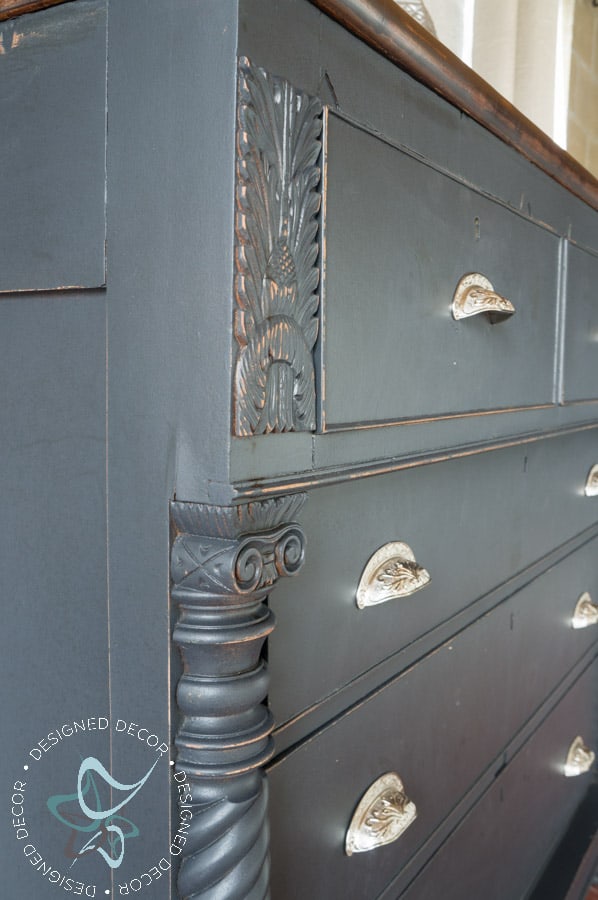 These details are what made me fall in love with this carved empire dresser. So don't be afraid to purchase that beat up piece of furniture with all of the "beauty marks"

Join the DD Community!
Join the Designed Decor Community and receive weekly free tips on DIY home projects, painted furniture, decorating, and much more.