I can't believe we are saying good-bye to 2015 and ringing in 2016 in a matter of days. I decided to recap 2015 and share with you the Best of Designed Decor. Some of you have been with me the entire year and some of you are new. None the less, I think you all will enjoy my best of the best for 2015.
I am going to share with you my top visited posts for 2015. It was fun to recap this post for you today as I was able to take a look at all that I accomplished this year. If you are like me, the list is always longer then my time to complete it. I always feel like I don't get enough done and maybe that is because my list is bigger than 1 person can manage. So looking back at all that I did complete was a great reminder for myself that even though I did not get everything off my list, I did get most of it done and I did a lot that was not even on the list. So always remember to look at the positive and not the negative. Take time for the small stuff just as you do the big stuff. And most important is to remember to enjoy every moment like it was the last.
Click on the highlighted text to take you to that post to read more.
#10 – Turning dressers into Media Centers: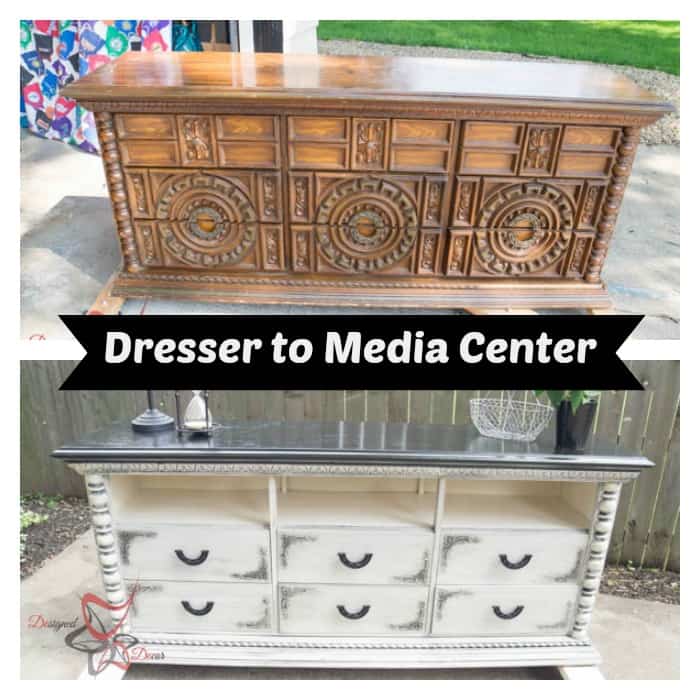 I had buyers remorse after buying these huge dressers. They sat in my garage for almost a year before I finally made up my mind to transform them. They turned out better than expected and I am so glad that I was able to turn such a negative into a positive. You have to click over to read the great story behind them and the seller.
#9 – Dog Bone Wall Shelf: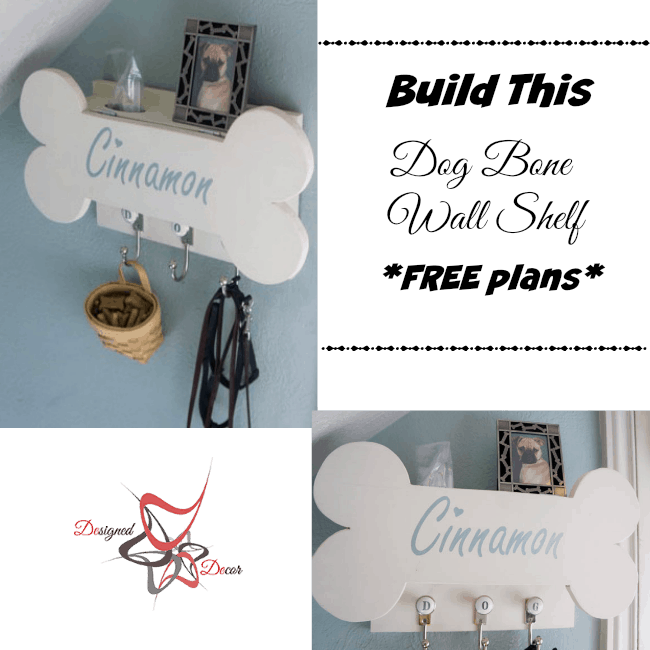 I teamed up with Ryobi Nation for this build and was very pleased with how my vision turned out. Cinnamon also loves her dog bone wall shelf because it holds her leash and she gets very excited when I reach to her shelf to get her leash for our morning walk.
#8 – Eiffel Tower Dresser: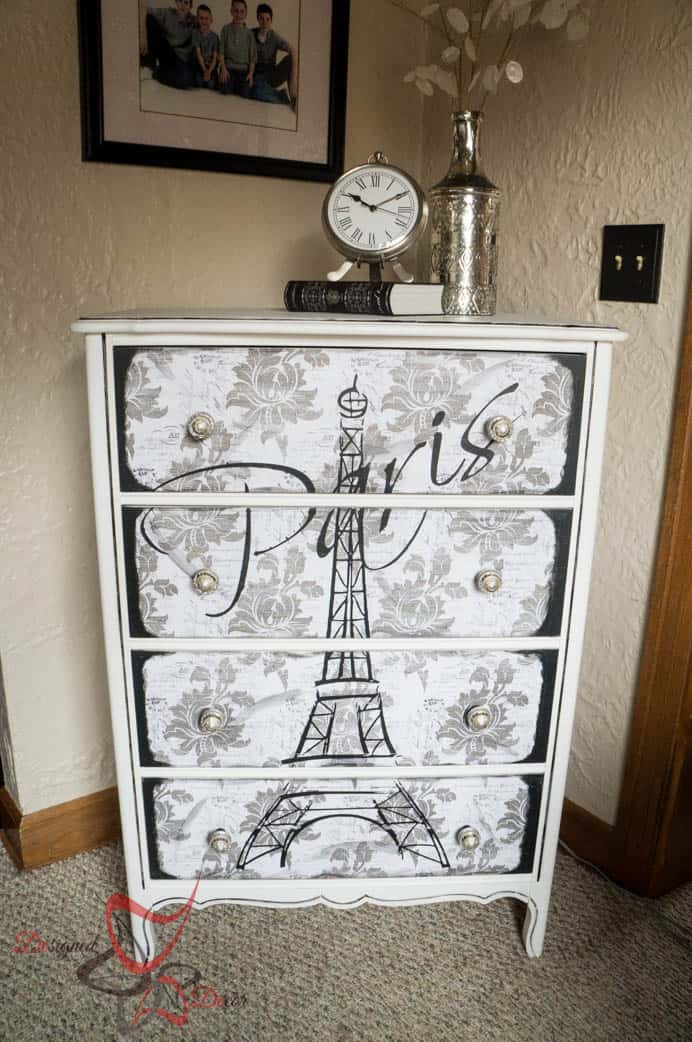 This Eiffel tower dresser was a custom order from a friend. She gave me an idea on what she wanted and gave me free creative reign to complete the dresser for her daughters bedroom.
#7 – French Decoupage Cabinet:
I used the left over wrapping paper from the Eiffel tower dresser to complete this cabinet. Can you tell I like to decoupage furniture.
#6 – How to decoupage furniture: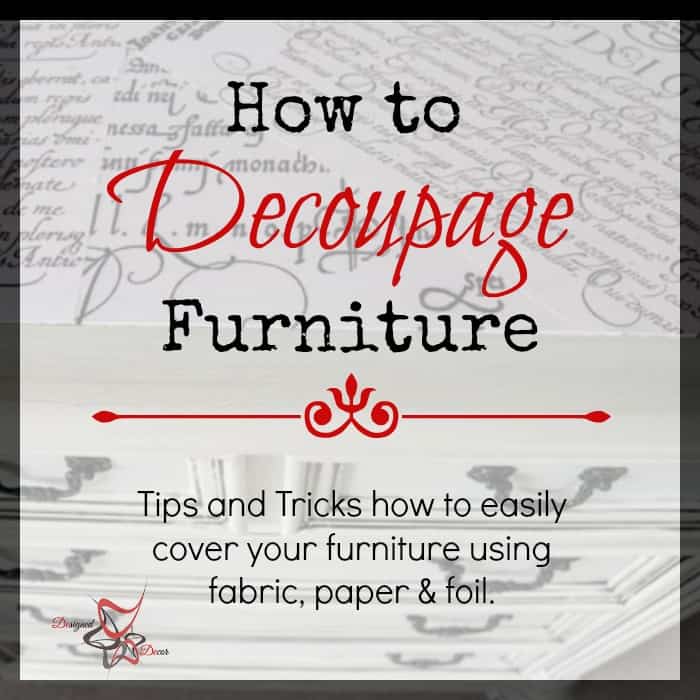 Since I love to decoupage, I wrote a post on my tips, tricks and my favorite products. You have to read this one to see all the things I have used to decoupage.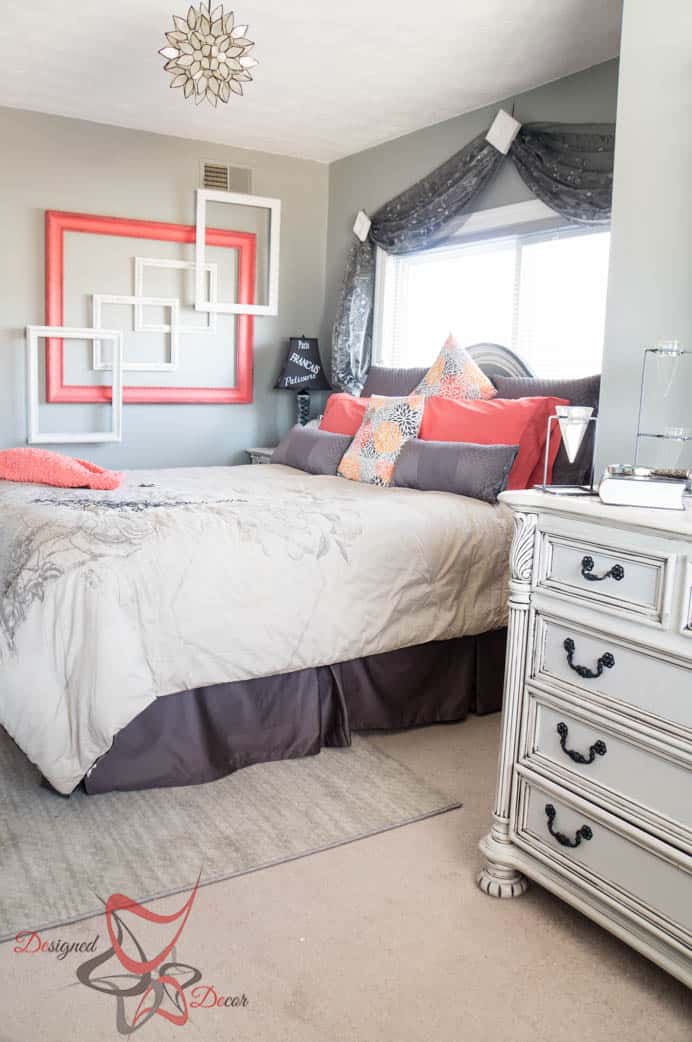 This is my favorite room in my house. It took me nine months to complete it, and it was well worth the time. I do work a little slow on my house projects since they take a back seat to my painting furniture for others and the blog. Remember what I said at the beginning of my post about my list being bigger than me!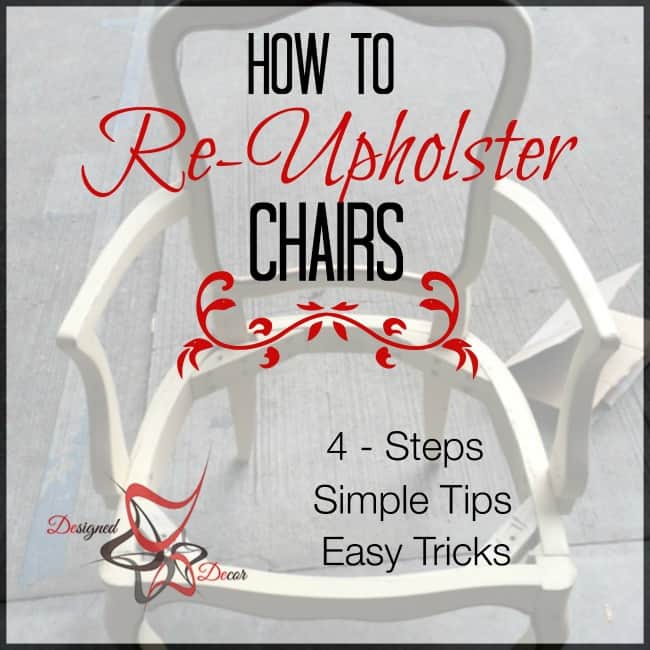 I shared my tips on how to re-upholster chairs. It is so simple to give old chairs a new look with just a change of paint and fabric.
#3 – Granola Cookie Cups: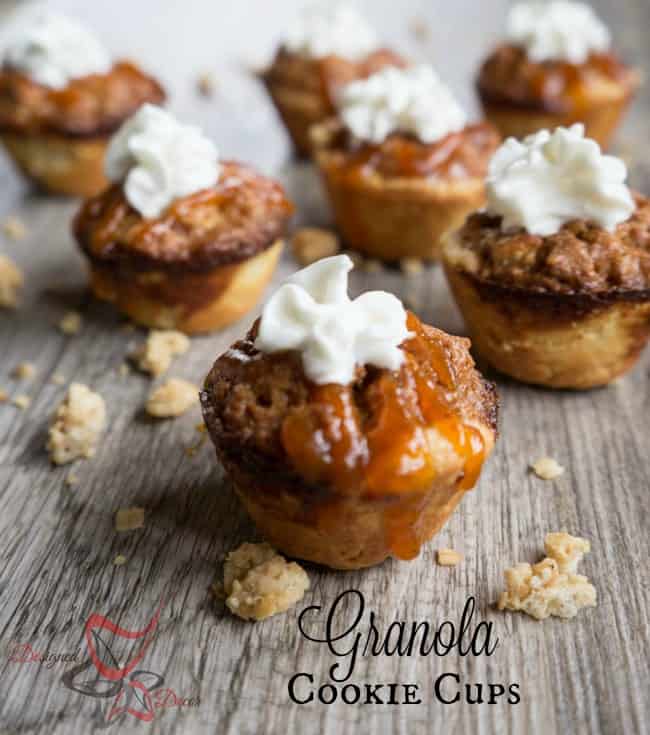 Oh my – They are as good as they look! They disappeared quickly!
#2 – How to make a Large Furniture Stencil –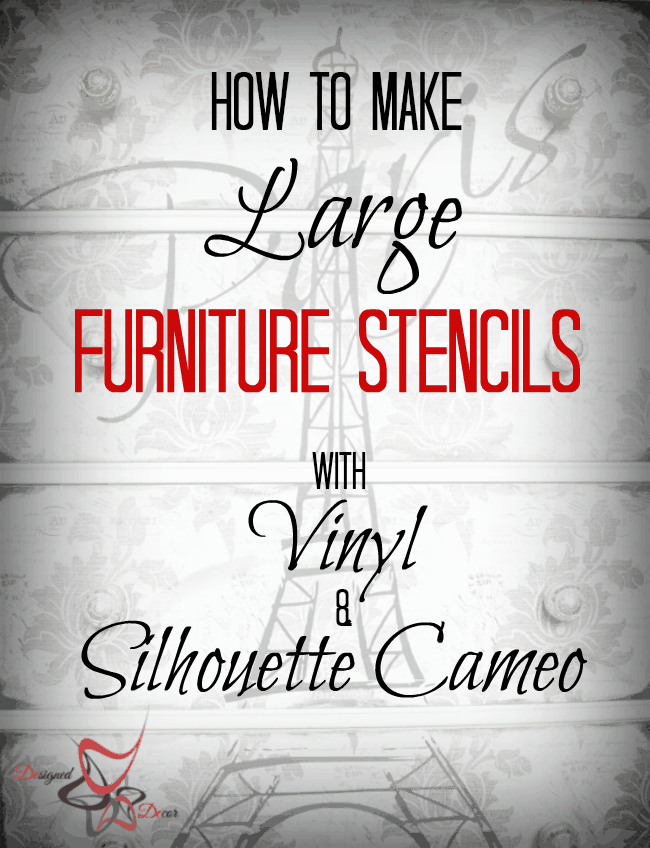 I love to help others and this post has helped so many people like me that make over furniture and want to make large stencils.
#1 – Chocolate Chip Banana Muffins –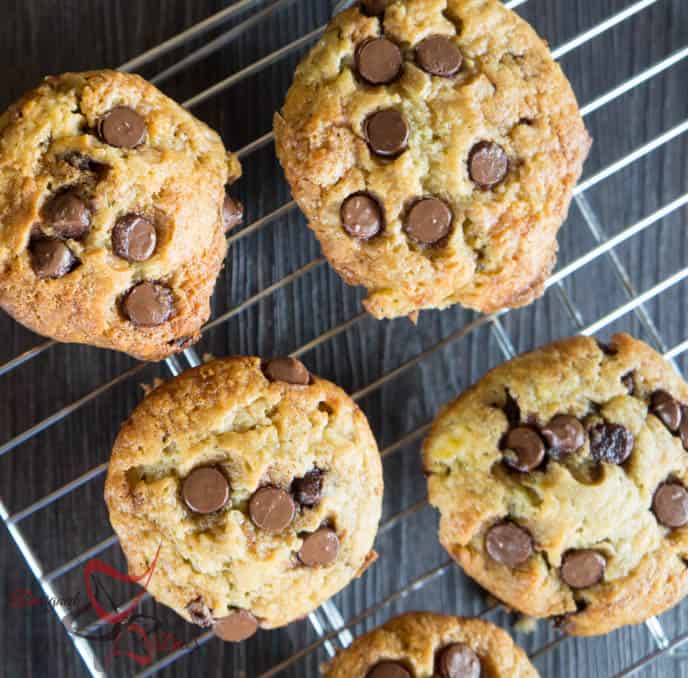 This is an old post but still continues to be my top post each year, so of course I had to share it with you again.
Thanks for supporting me this year and I am busy planning all the things I will be sharing with you for 2016.

Join the DD Community!
Join the Designed Decor Community and receive weekly free tips on DIY home projects, painted furniture, decorating, and much more.