Since it is the end of the year and most people stock up on Champagne to celebrate the new year, I decided to share some Champagne cocktails with you to ring in the new year. This is a "2 for" post, I have 2 great recipes you can make using champagne as your base.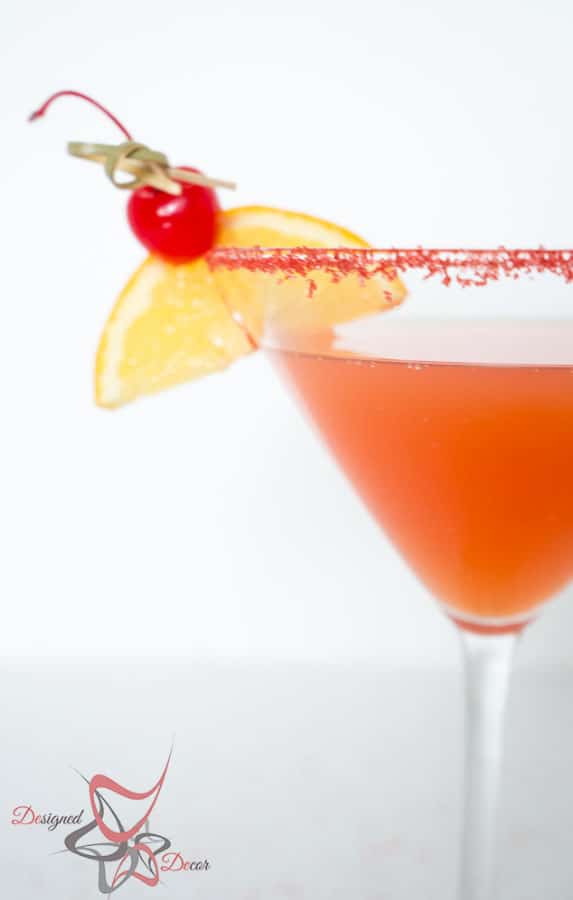 Champagne Cocktails
Ingredients
1 shot Blood Orange Liqueur
1 shot Lemoncello Liqueur
1 shot Cherry Liqueur
Splash of Orange Juice
Champagne
Instructions
Add ice and liqueurs into to drink shaker.
Shake until chilled
Pour chilled liqueur into a sugared rimmed martini glass
Top with champagne
Add garnishments (optional)
First up is a Bloody Mimosa, which has great hints of orange and lemon flavors with a splash of cherry.  Mr. DD and I were experimenting with using a few of the flavors in our liquor cabinet.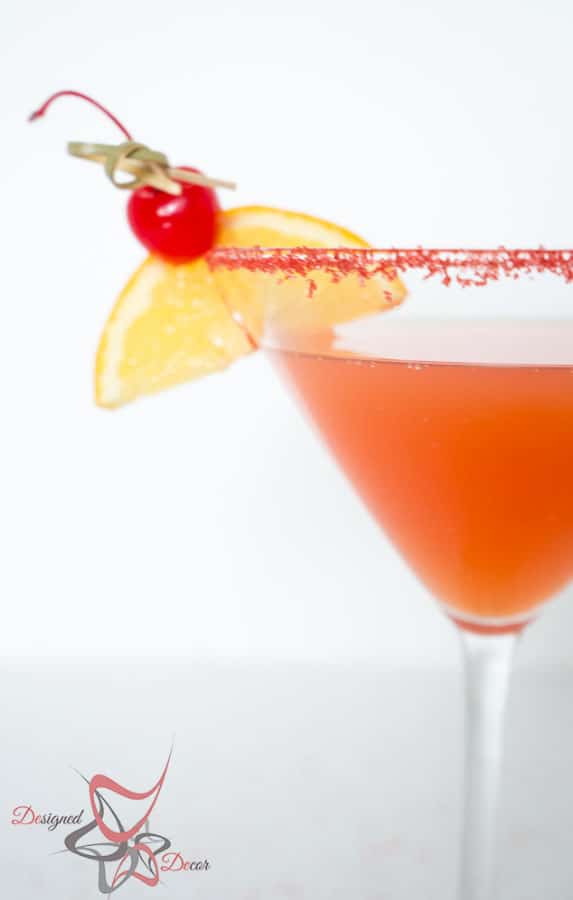 The next champagne cocktail is a Cherry Mimosa.  This tastes like the traditional mimosa with a touch of cherry.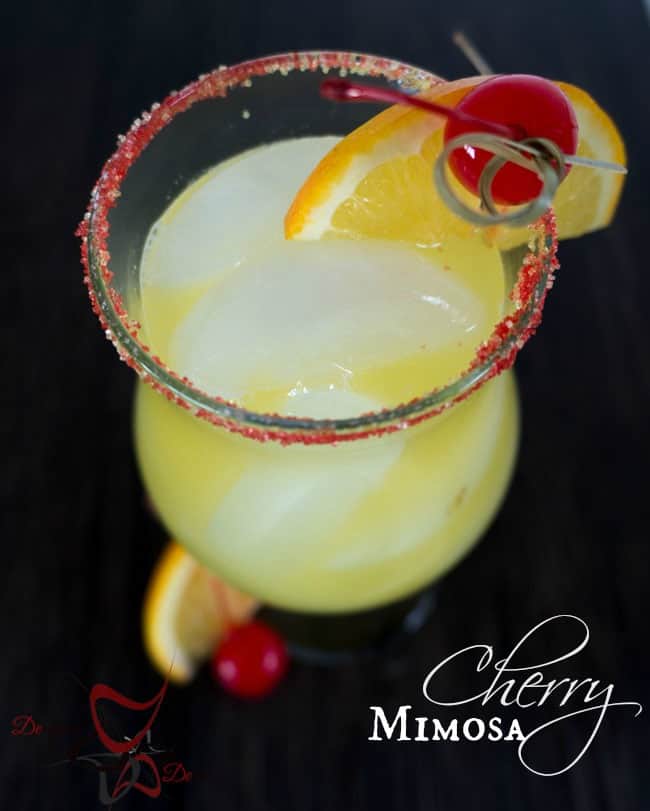 We typically have mimosa for Christmas morning every year and this year we added the shot of cherry liqueur to give it a twist and I have to say I think this might become our new staple on Christmas morning.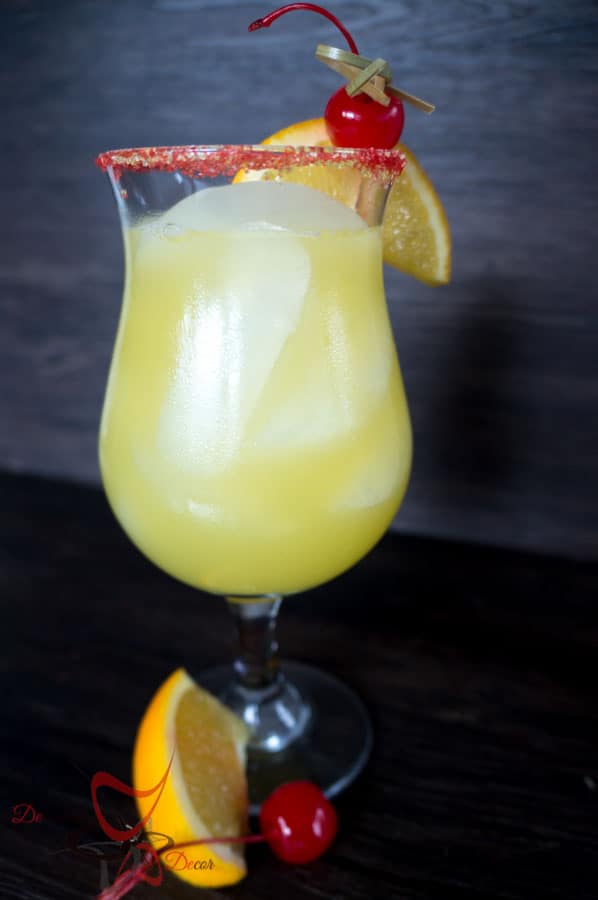 My oldest stepson's birthday is New Year's Eve so we would opt to stay home and have a birthday party.  At midnight we would always toast the new year with a bottle of champagne.  We have become accustomed to celebrating the new year at home with movies and the ball dropping.  I think it is safer to be home and not out driving in the madness.  
Cherry Mimosa
Ingredients
1 shot Cherry Liqueur
3 shots Orange Juice
Champagne
Instructions
Add ice, cherry liqueur, and orange into the drink mixer.
Shake until chilled.
Pour chilled liqueur into a sugared rimmed martini glass.
Fill glass with champagne.
Garnish with fruit (optional)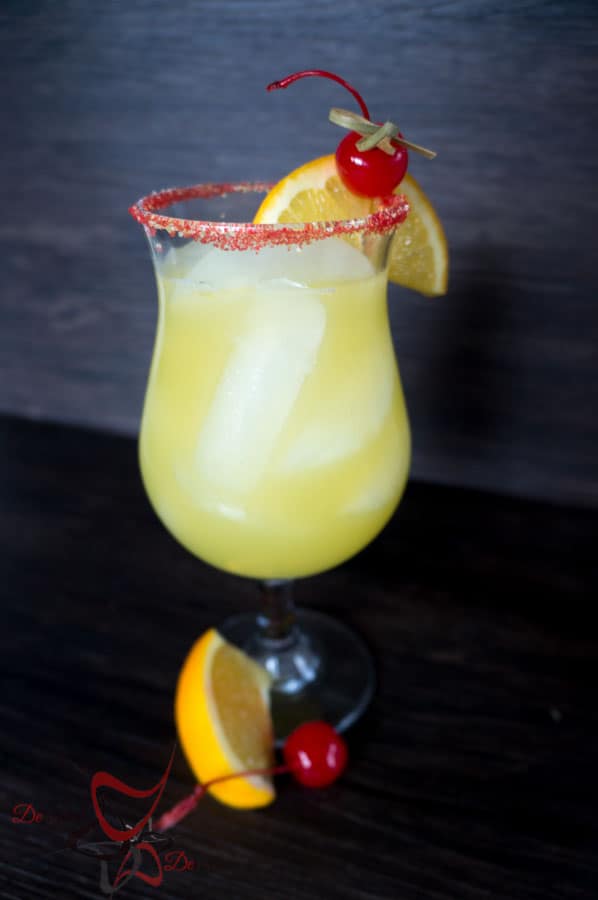 What are your New Year's Eve traditions? Do you stay in or go out?

Join the DD Community!
Join the Designed Decor Community and receive weekly free tips on DIY home projects, painted furniture, decorating, and much more.