Are you looking for affordable options when it comes to your spring table decor? Don't fall into the "box store trap" of buying bunnies, Easter baskets, and all those seasonal items that you can only use for 1 month. Let me show you how to think outside of the box and use common decor items with only a few touches of spring.
Setting a simple spring vignette can be done easily with a few basic home decor items and adding in touches of the season. This allows you to keep the staples in place and bring in touches of the season.
A great way to add touches of spring to your decor staples is to use things found in nature. I recommend using blooming branches, flowers, and bird nests.
This post contains some affiliate links. Click here for my full disclosure policy.
It's always a tough time in colder climates to change out your table decor for Spring. We never know what type of weather we are going to have early in the season. This makes it difficult motivation-wise when changing over from winter mode and getting ready for flowers or lighter colors at home instead. But don't worry! There is still plenty you'll be able to do on a budget without breaking the bank.
Use Decorative Staples
I like to shop thrift stores for most of my decorative staples. You can easily DIY these items with some paint and a few other supplies to make the second-hand item work into your decor. However, there are times when purchasing something new is needed or easier for some people.
Below is a list of some affordable spring table decor items if you can't shop second-hand.
Metal Decorative Birdcage from Amazon. I use my birdcages throughout the entire year and just change out the items on the inside. I like the simple idea of placing a fresh plant or decor in the middle of the cage. You can get some birdcage decor ideas by visiting my Bird Cage Decor Pinterest page.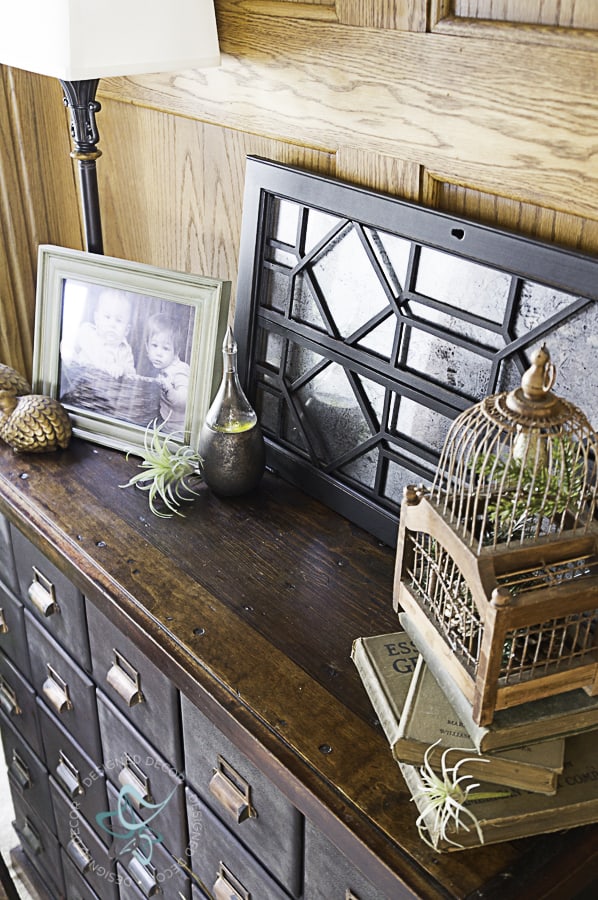 3 pc. wooden candle set from Amazon. Candleholders can be used throughout your entire home and they make such a clean and simple statement. Use them to hold candles or other items.
I have a small collection of thrift store/garage sale candleholders that I painted. By painting them all to match, you now have a simple grouping to make a statement all on its own or easily add touches of spring. Check out how I transformed these thrift store candle holders.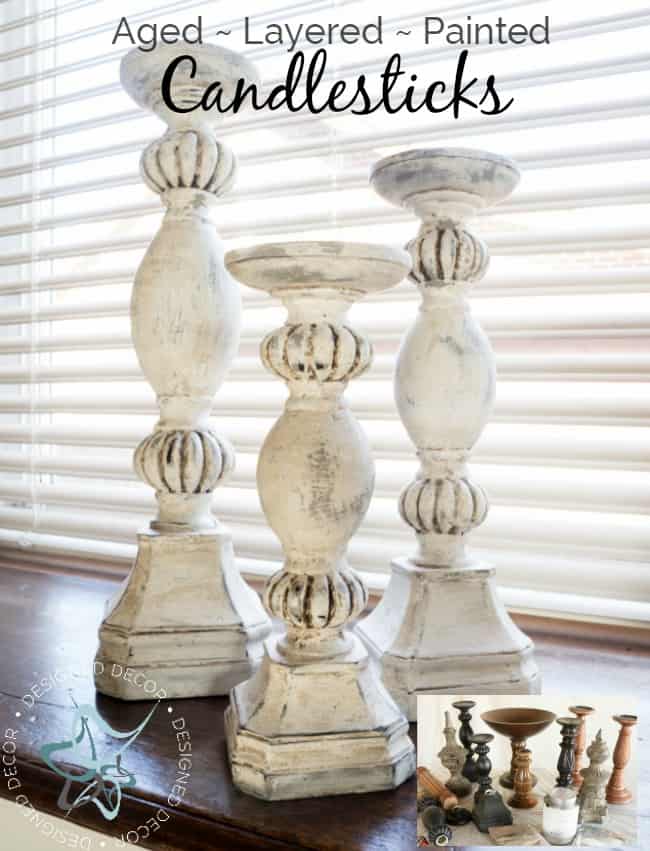 Tiered Tray from Amazon. Tiered trays have been a decorating trend for a few years now, and I think they are here to stay for a few more to come. Stop over to my Pinterest board to see how you can make your own tiered tray.
Glass Bottle Collection from Amazon. Glass bottles can make a statement on their own or you can add fresh flowers to the bottle. Group them together or use them separately throughout your home.
Wooden Decorative Tray from Amazon – Using wooden trays in your home is an essential part of starting a table vignette. It provides you with a starting piece to build in and around your tray. The tray can be small or large and the possibilities are endless.
You can also easily make your own decorative tray. Check out these serving tray tutorials below.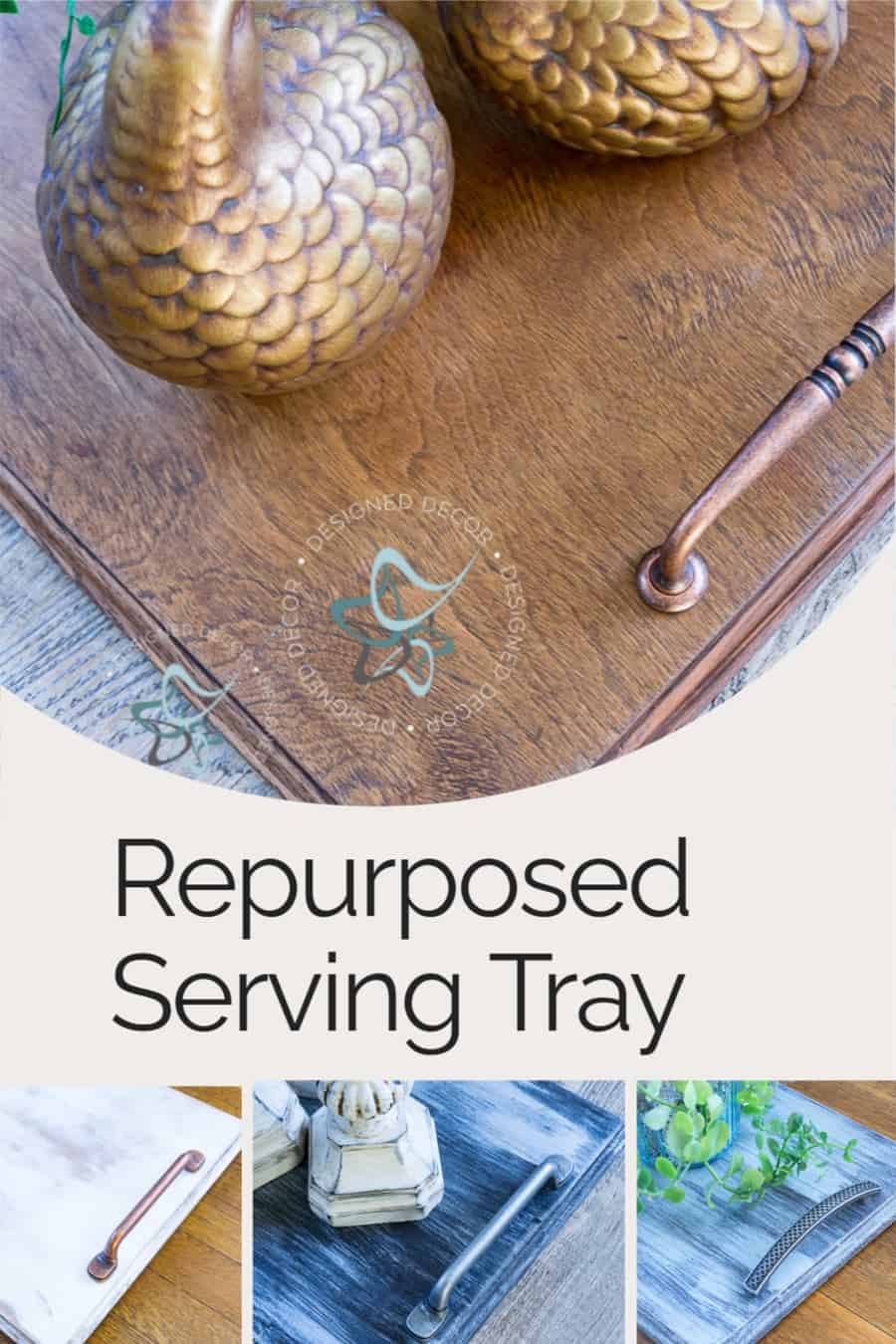 Make sure you check out my Decorative tray Pinterest board for great ideas on how to style your serving trays.
Faux Potted Plant from Amazon – Adding some type of greenery to your vignette is a must. If you are like me and tend to kill the living plants, the next best thing is a faux plant. I like to mix faux plants with a few living ones, that way it is hard to spot the faux plant. You can check out how I mixed mine together on this DIY plant stand.
Decorative Ceramic Bottle/Vase from Amazon – Having a simple glass or ceramic bottle/vase can make a big statement. Fill it with fresh tree branches in the spring or make your own Tissue paper flowers for faux dogwood branches. There are also many great faux greens or florals that you can use for the added touches of spring decor.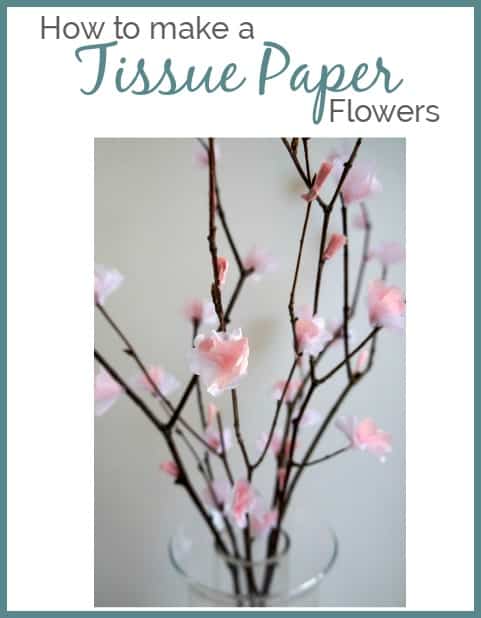 Adding Spring Seasonal Touches
Once you have the basic staples for your spring table decor, you are now ready to add in a few seasonal spring touches. Just remember if you don't like to change your home decor every season, use classic designs that can transition from spring to summer.  A great example is not to use a bunny in your spring decor as that represents Easter.  If you use a bird instead, that can be used all year round.
Use traditional greenery that can transition from season to season and that helps to keep your transition to a minimum. Instead of using something with floral, use greens that can be used in each season.
Remember, do what works for you to enjoy your decor and not what others are doing. If you like to decorate for each season, do it. If you like to keep your decor the same, do it. Just make sure you love and find joy in your home!
Check out my Spring Decorating Pinterest board
Need more decorating help? Check out "Everything you need to decorate on a budget."
Discover more Inspirations by clicking on each category photo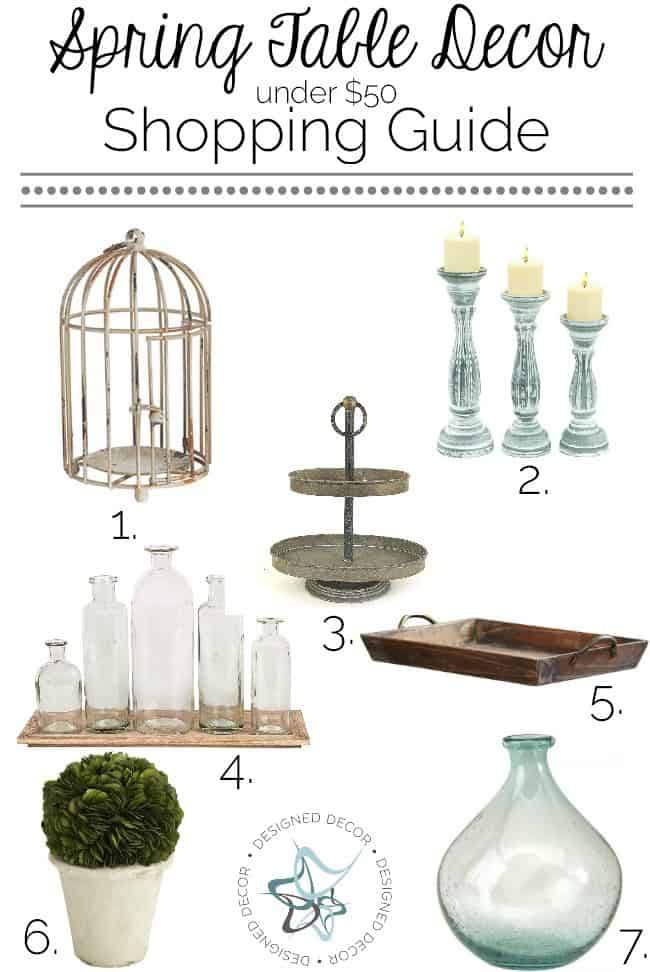 Join the DD Community!
Join the Designed Decor Community and receive weekly free tips on DIY home projects, painted furniture, decorating, and much more.