This month the Power Tool Challenge gang has decided to repurpose or build serving trays. So you are going see all the different versions of a DIY serving tray.
This post contains some affiliate links. Click here for my full disclosure policy.
My tray was made with all materials that I already had on hand, left over from other projects. So technically, this tray had a $0 investment, outside of my time. This is my favorite project, using material that I already have so this is less stuff to trip over in my workshop.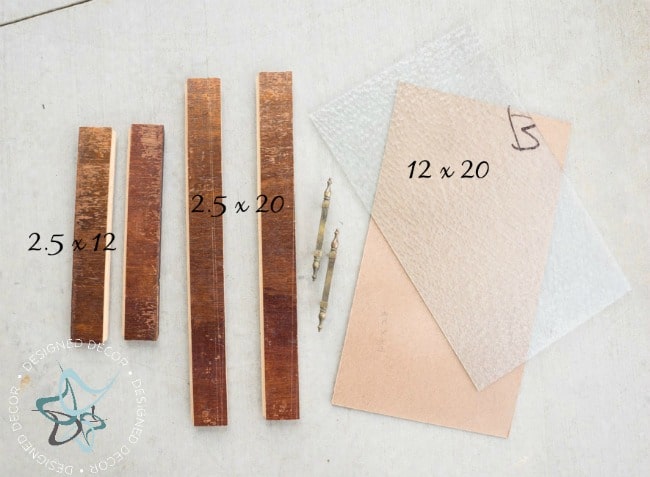 I started by cutting my glass piece 12 x 20. I used to do stained glass work, so I have a lot of glass still on hand and all the tools needed for cutting glass. Cutting glass is very simple and you only need a glass cutting tool
and some glass cutting oil
for the tool if you wanted to try your hand at cutting glass. If not, go to your local store that sells glass and they will sell and cut the glass for you. Next, you will need to cut your wood to size as well. I did cut my corners at a 45 degree, but you do not have to, you could assemble as a square.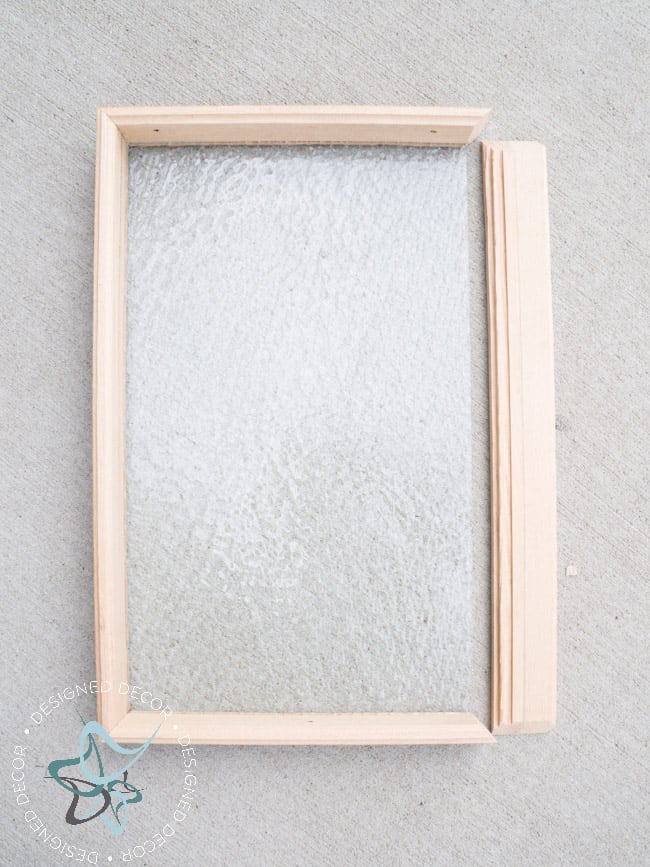 I did get all fancy and routered the bottoms of my tray so I could place the glass in the wood channel of the router line. I also did a second router line on the bottom to place the back of the tray inside the frame as well. I did this so I could remove the back and change out the material I placed in between the glass and bottom. Again, you don't have to do the fancy cuts. Just cut your wood frame to be bigger than the glass and you can set the glass inside the tray and still be able to remove. I assembled my tray with Gorilla wood glue
and my Ryobi Air nailer.
I put the three sides together and placed in the glass and completed the last side.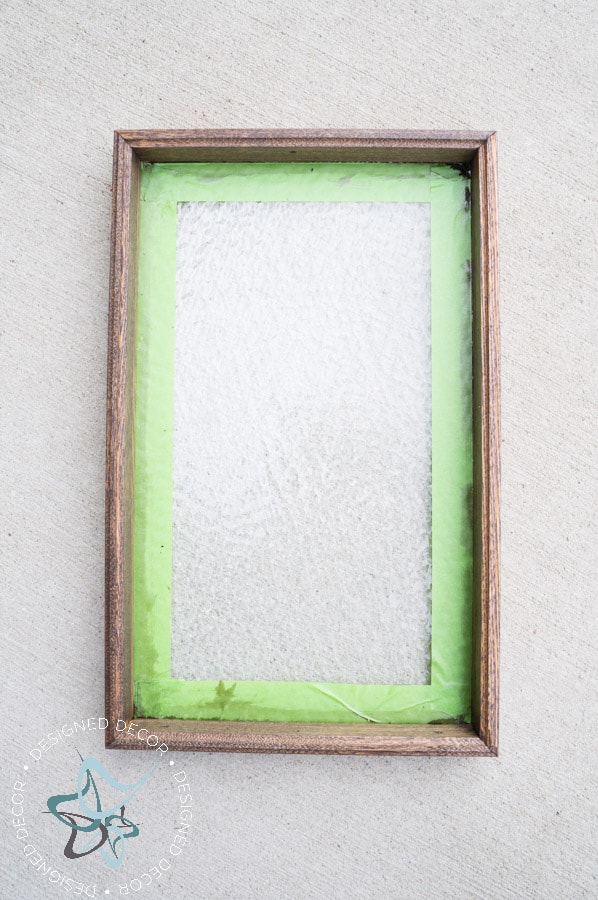 I stained the serving tray before I painted in case I wanted to do a distressed look. I also wanted to see how it looked like with just stain.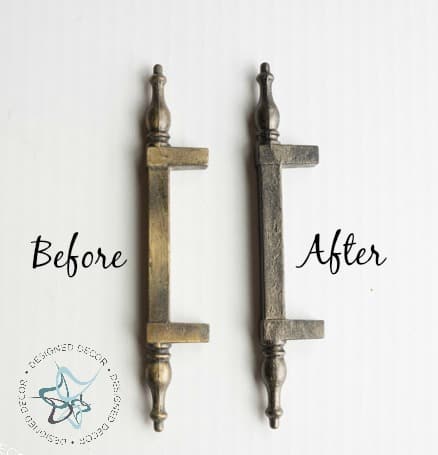 I did a quick makeover on these original furniture hardware pieces. I turned the brass gold into an oil rubbed bronze color. You can take a workshop on "how to paint furniture hardware" that I created and I cover this technique in that workshop.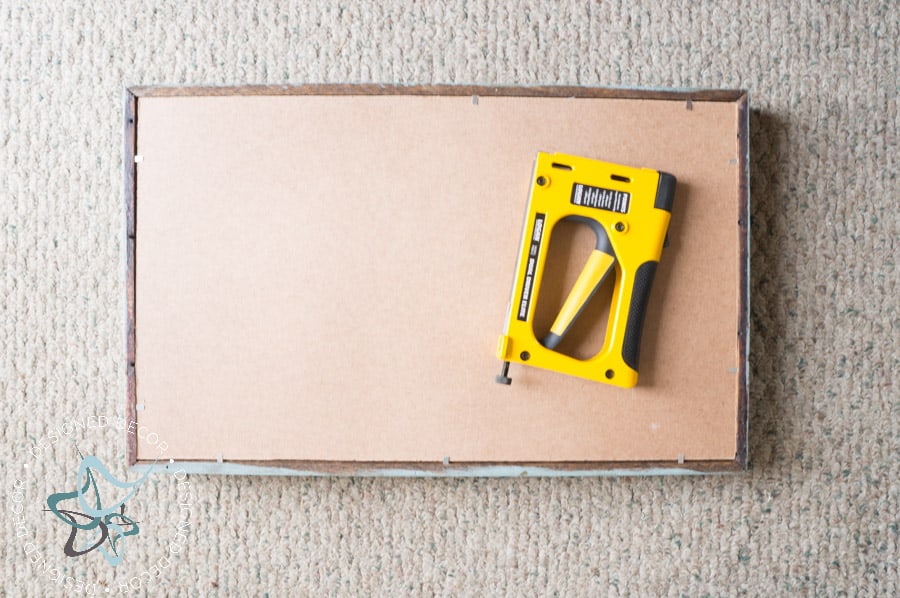 I used a spray adhesive
and glued the fabric to the bottom and placed the bottom on the tray using a point driver.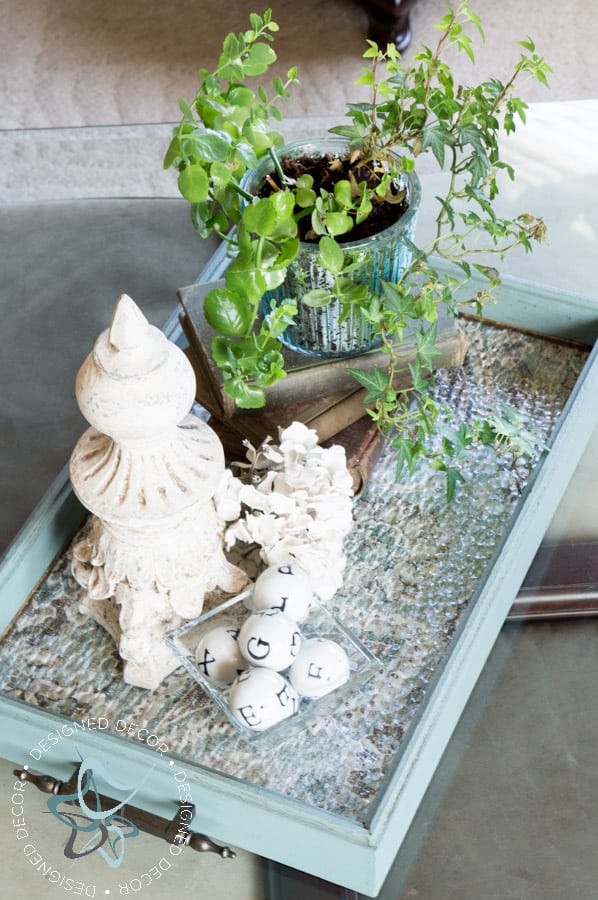 I painted the tray in Amy Howard One Step paint in Vintage Affliction and dark antique wax.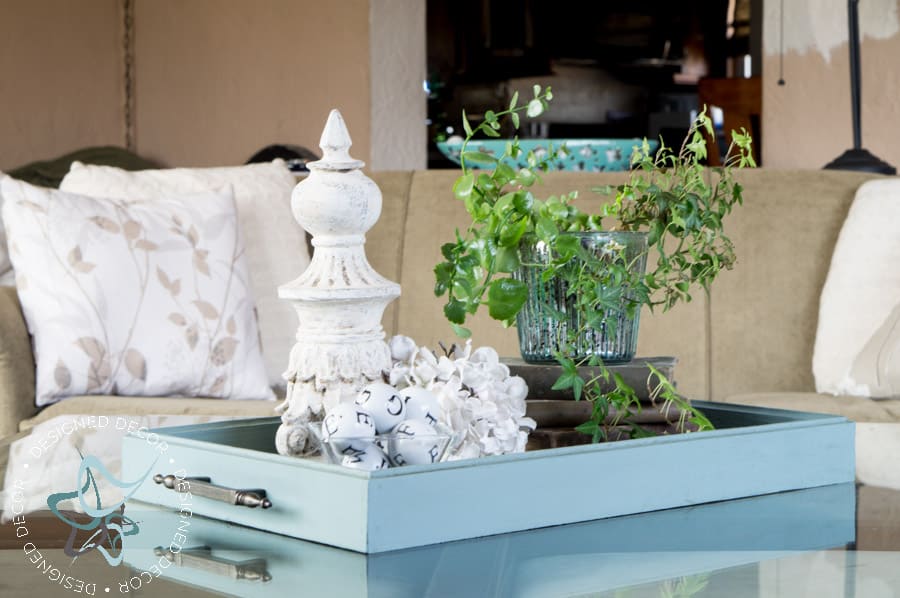 Now make sure you go over and check out the Power Tool Challenge Team projects for some serving tray inspiration.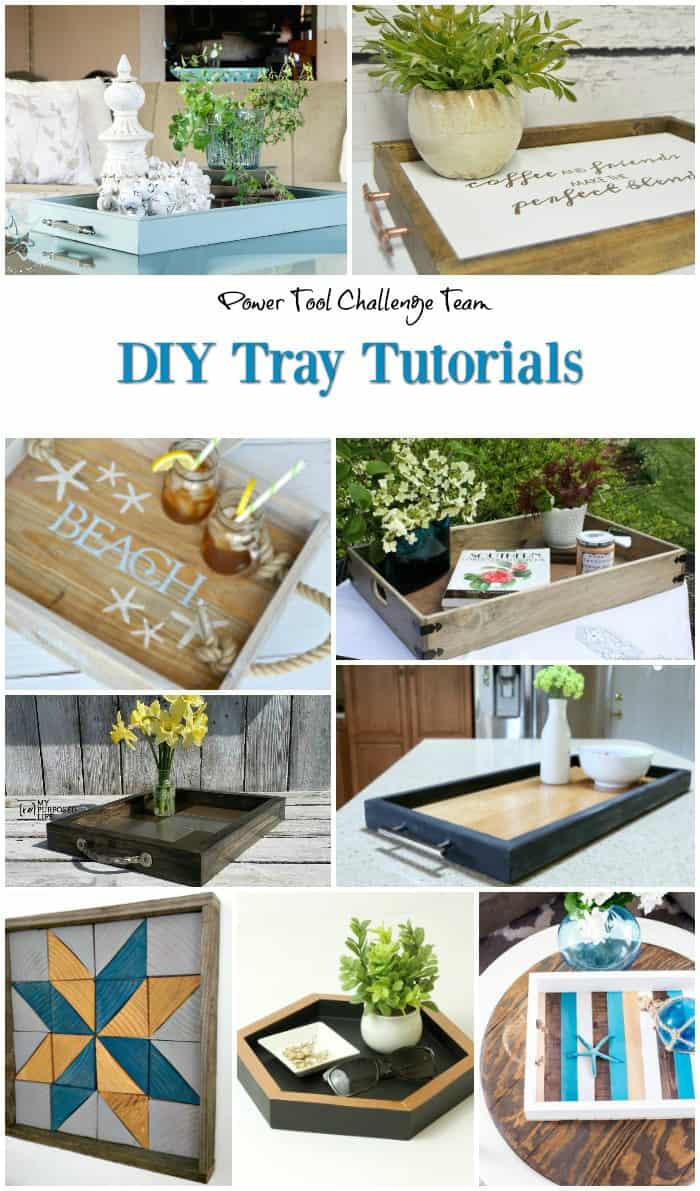 Designed Décor – DIY Serving Tray
Interior Frugalista – DIY Farmhouse Tray
H2OBungalow – Coastal Rope Handle Tray Tutorial
Virginia Sweet Pea – DIY Farmhouse Style Tray
My Repurposed Life – DIY Tray Using Metal Tiles
My Love 2 Create – DIY Chalkboard Serving Tray
Create And Babble – DIY Wooden Quilt Square Tray
The Kim Six Fix – Easy Hexagonal Tray
Domestically Speaking – DIY Coastal Tray

Join the DD Community!
Join the Designed Decor Community and receive weekly free tips on DIY home projects, painted furniture, decorating, and much more.