I have meant to share this post with you about how to make tissue paper flowers.  Sometimes waiting for the spring blooms takes longer here in Ohio, so why not make my own blooms using tissue paper.  The benefit to this is they won't die in a few weeks.
This post contains some affiliate links. Click here for my full disclosure policy. 
I was scanning Pinterest and found many DIY posts on how to make paper flowers, after reading a few of those posts I decided to use tissue paper to make my blooms.  I thought the tissue paper was lighter in weight and would make for a more realistic flower.  I originally was going to use coffee filters and dye the tips with food coloring, but I will use the coffee filters for another project. I have that project in my head and will have to get working on that soon.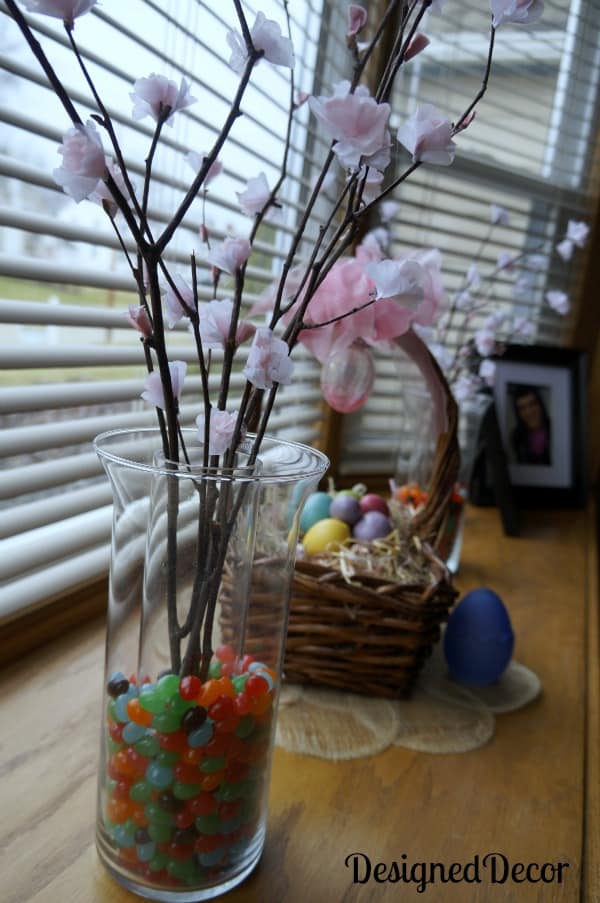 I found the perfect branches in my yard.  I like the ones that have many different branches coming from the main branch.  I thought that using real branches makes the tissue paper flowers look even more real.  I started by using my 2-inch paper shape cutter. I cut white and pink tissue paper with the cutter.  See the source list at end of the post for all buying details of supplies used for this project.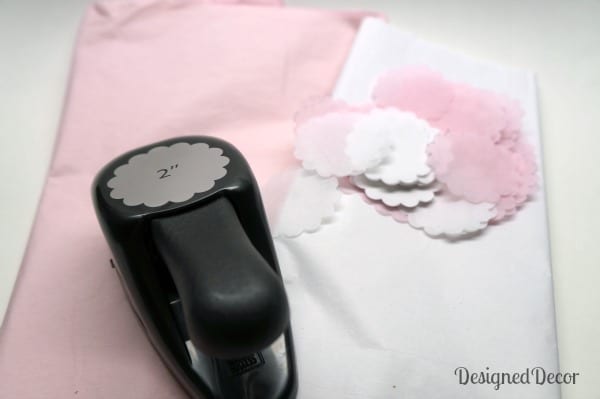 The next step was to take a pen and place it in the middle of cut-out tissue paper and wrap the paper around the pen.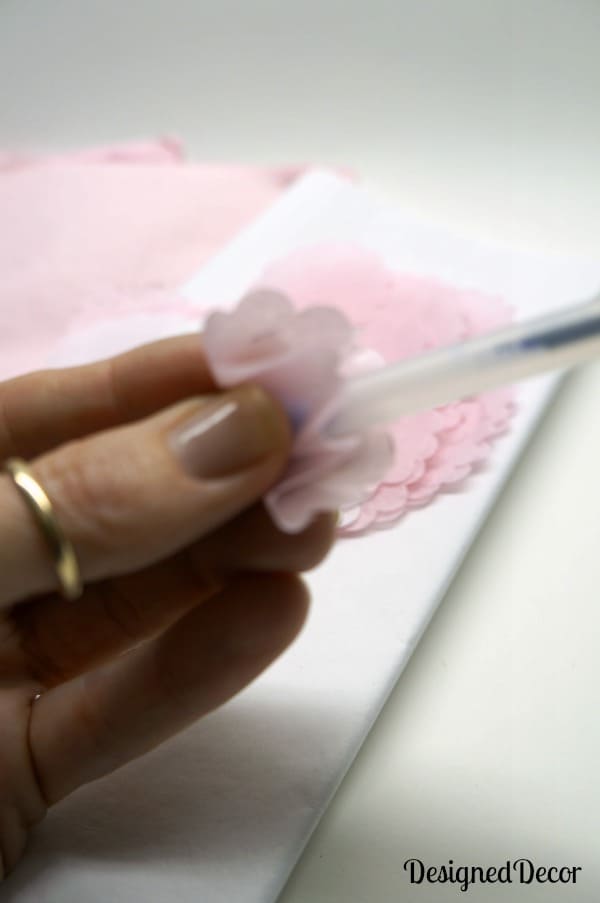 Once you have all the pink flowers formed, place a small amount of hot glue on the tip of the pink flower and place it in the center of the white cut-out tissue paper and form a flower just like you did with the pink paper.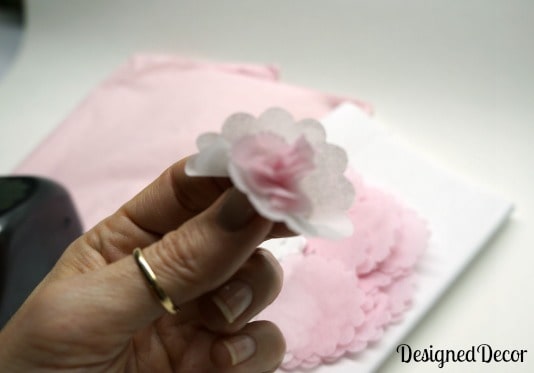 I used some pink tissue paper to make small buds, they make the branches look more realistic.  I just shaped the cutout tissue paper very small and tight and randomly glued the buds onto the tree branches.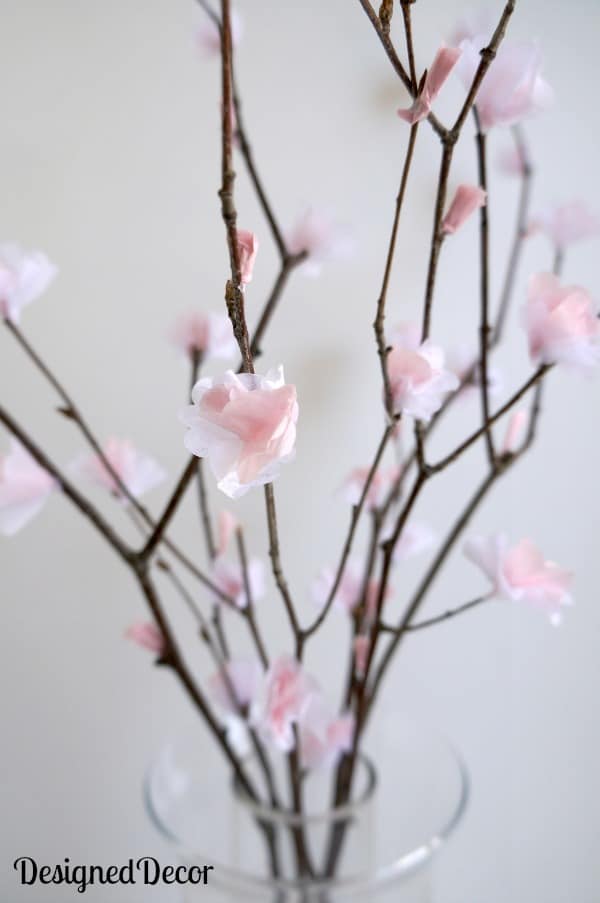 Once all your flowers and buds are complete, place a small amount of hot glue onto the bottom of the flower and glue it onto the branches.
Source List:
Paper Shaper

Hot Glue Gun

Glue Sticks

Branches – Find them in your yard or at a local park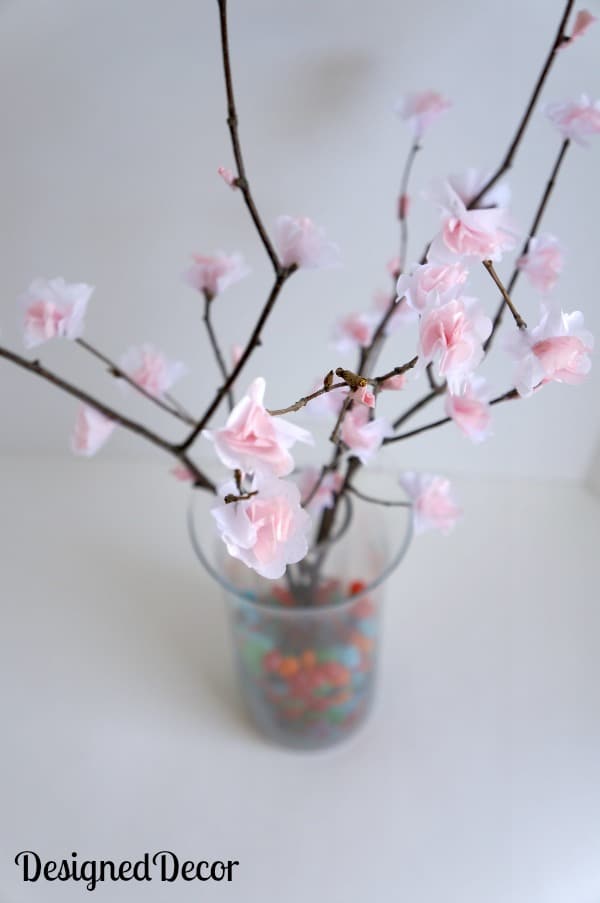 I love how realistic the flowers look.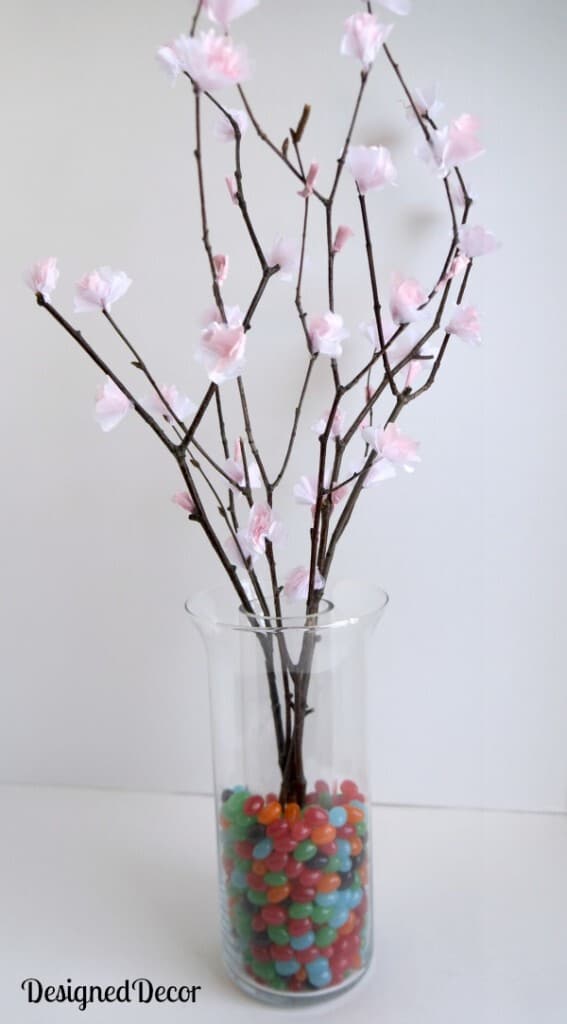 I used jelly beans to fill the vase. I guess I will need to change out the jelly beans now that Easter is over. I have a feeling they are no longer fresh.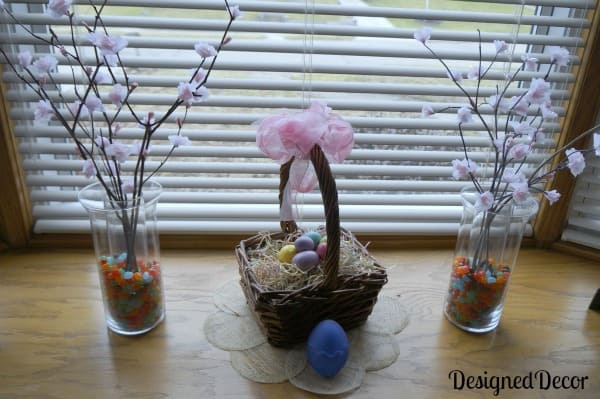 I placed them in the bay window hoping that my dogwood outside the window would start to bloom soon.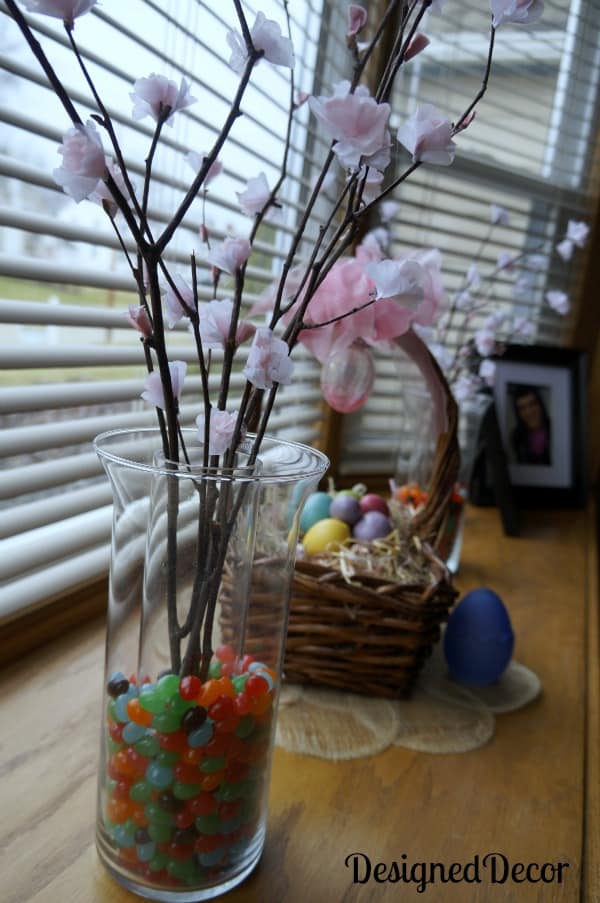 So what do you think? Do they look real?
You may also like these great posts! 

Join the DD Community!
Join the Designed Decor Community and receive weekly free tips on DIY home projects, painted furniture, decorating, and much more.